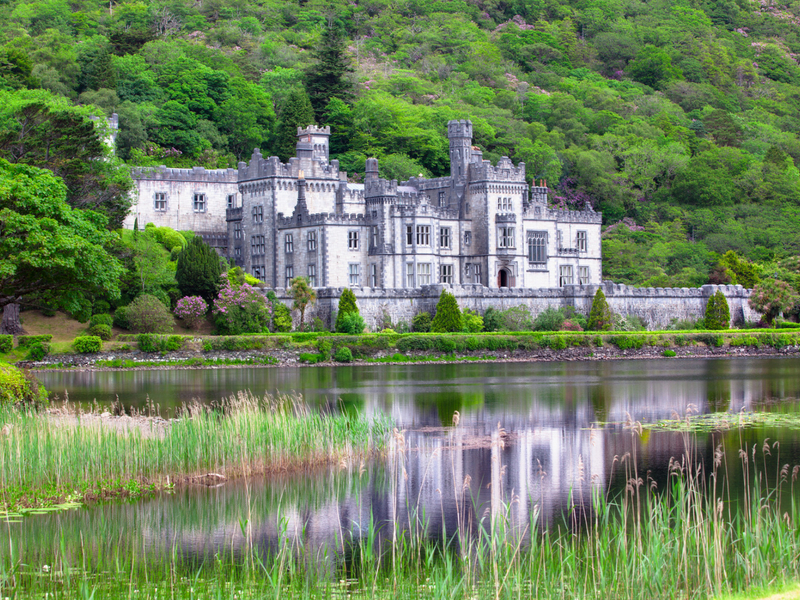 When it comes to history in Europe we are lucky that our continent offers a diverse range of architecture, stories and culture. Here at DC Thomson Travel HQ, we decided to delve into the magnificent castles on offer throughout Europe.
These castles have come through conflict, stood against the forces of nature and have had great stories told about them through the ages. So it is no wonder when you gaze upon them you feel like they are from a fairy tale.
Whether you imagine yourself as Snow White or Prince Charming, these castles will make you feel like you're part of the fairy tales from long ago.
1. Kasteel de Haar, Netherlands
Located just a 30-minute drive from Amsterdam, Kasteel de Haar castle is a sight not to be missed.
It may look like it has been standing for many centuries but this magnificent castle was built between 1892 and 1912 by Dutch architect Pierre Cuypers.
Built on the ruins of the former castle, it drew upon the medieval and neo-gothic architecture to tell a story from an earlier time. Not only does the castle boast an abundance of character, it also features spectacular gardens, towers, turrets and a moat, giving it the quintessential charm a castle should have.
2. Neuschwanstein Castle, Germany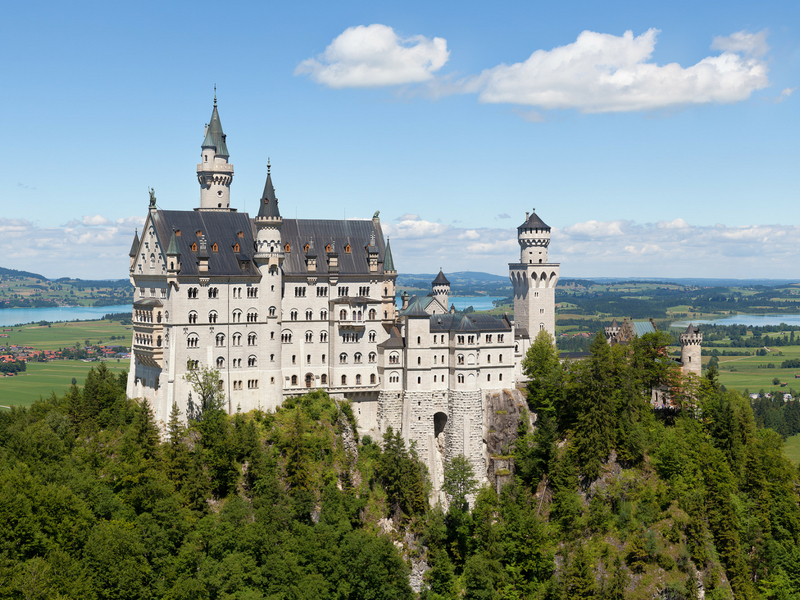 Built by the 'Fairy tale King' – King Ludwig II of Bavaria in the 19th century, this castle was inspired by the great works of composer Richard Wagner. Not only do the interiors reflect the characters in his works; the name Neuschwanstein Castle means New Swan Stone castle which is reference to Wagner's 'Swan Knight'charcter.
Unfortunately, King Ludwig II never got to see his castle complete as he died very suddenly in 1886, however the castle opened in 1892 to the public and has fast become one of the most visited castles in the world.
It is also said that this breath-taking castle is the inspiration for the Disney castle and just looking at its tall towers, spectacular views of the Hohenschwangau valley below and beautiful gardens and courtyard, it's easy to see why.
3. The Palace of Pena, Sintra Portugal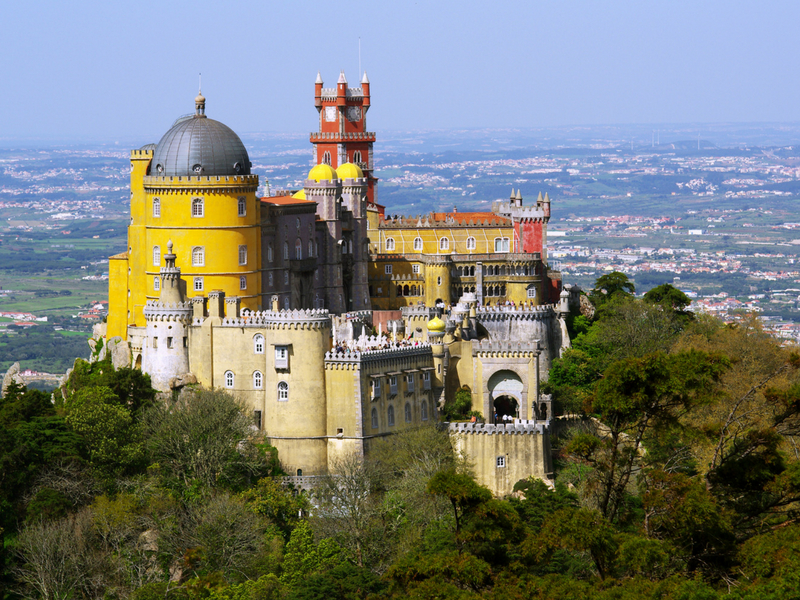 A UNESCO World Heritage Site, the Palace of Pena sits proudly on top of a hill within the Sintra mountain range just outside Lisbon.
With a Romanticism influence as well as a combination of neo-Gothic, neo-Manueline, neo-Islamic and neo-Renaissance; this is a stunning castle that really stands out from the crowd.  Along with its stunning architecture, the castle is full of bright and vivid colours, lush forestry and more than five hundred species of trees from every corner of the world.
This castle boasts a true story of love. Built in 1868 by Mitchell Henry for his wife Margaret and inspired by Ireland itself, the castle was hoped to be a place that Henry and his wife could live and raise their children amongst the peace and tranquillity of Connemara.
Unlike the fairy tales of old, his love passed away tragically but her influence is evident in the beauty of the castle and the Gothic church which was built in her memory.
With a tranquil lake, a 6 acre Victorian walled garden, lush woodlands and lake shore walks with magnificent views, this castle is definitely one to tick off our list next time you visit the emerald isle of Ireland.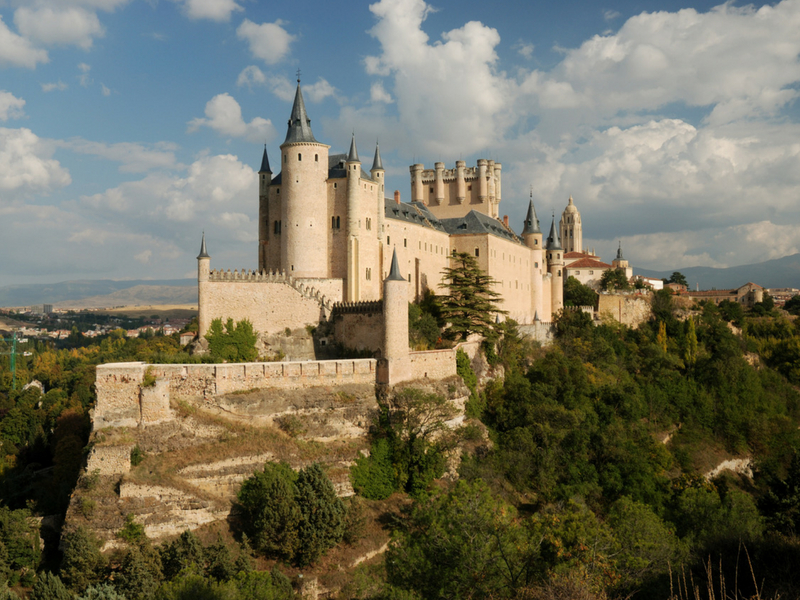 Distinctive in design with its shape like a bow of a ship, this castle rises up from the jagged rocks within the Guadarrama mountains and overlooks the stunning Spanish town of Segovia.
Just over an hour from Spain's capital Madrid, this fairy tale castle has served as a palace, a Royal Artillary College, a state prison and is now being used as a museum.
With its over exaggerated spiralling towers and turrets, it's easy to see why many people see this as the Disney castle inspiration too.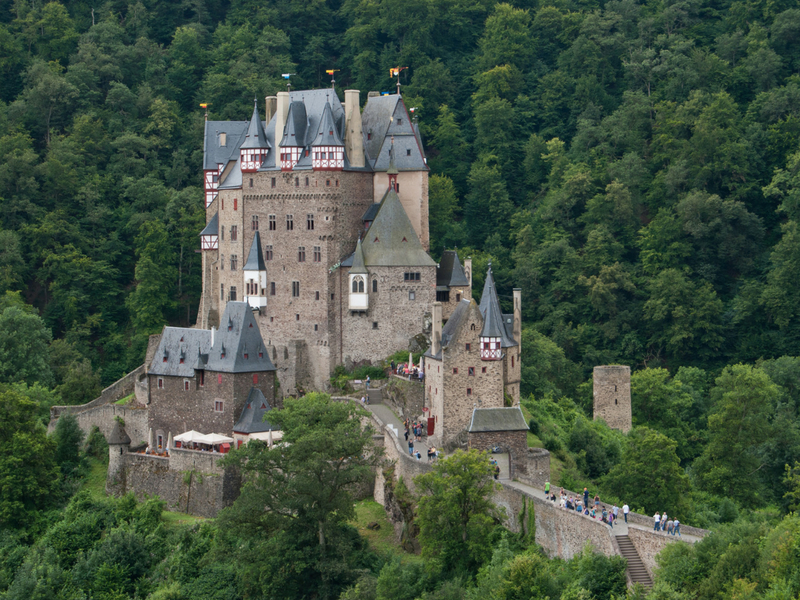 Another Medieval German castle that could house Cinderella or Price Charming is the German Eltz Castle.
Built in the 12th century, it has been in the same family for the last 850 years and is one of only three castles that has survived along the Rhine river. With the Eltz forest on its doorstep, you can enjoy a leisurely walk or even a hike around it. The castle also boats over 100 rooms, each showcasing great treasures that will make you feel like a king or queen.
Just an hour and twenty minutes from the German city of Cologne, the serene nature and fairy tale lure is well worth a visit.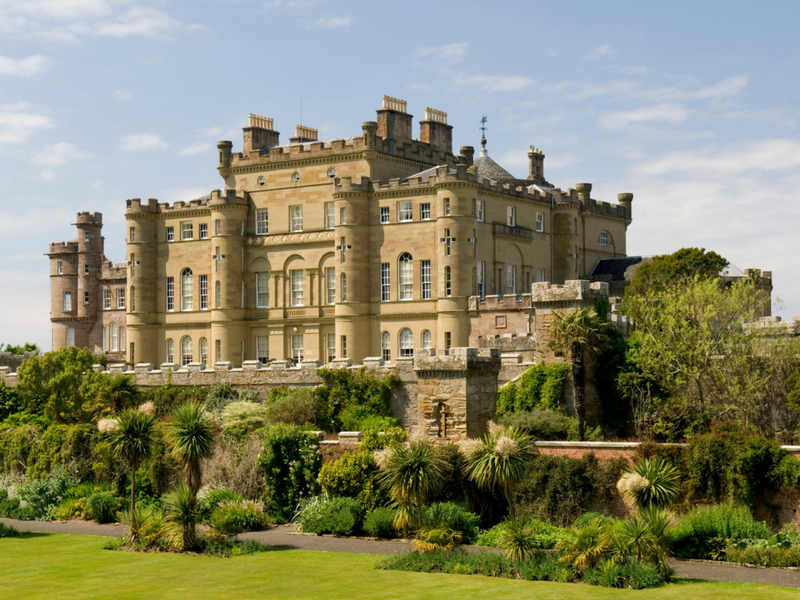 If you're Scottish then you may recognise Culzean castle from the back of our £5 notes, if not you may have seen it in the 1973 Wicker Man film. Even if you don't recognise it, once you see this marvellous castle in all its glory, you definitely won't forget it.
Located in Ayrshire, Scotland, Culzean castle was built by the Scottish architect Robert Adam in the late 1700s and features a grand oval staircase, a large drum tower and is known to have a couple of ghosts in residence too!
With beautiful gardens, secret follies, beaches, parks and 40 different buildings to explore, this castle offers the fairy tale experience you have been looking for.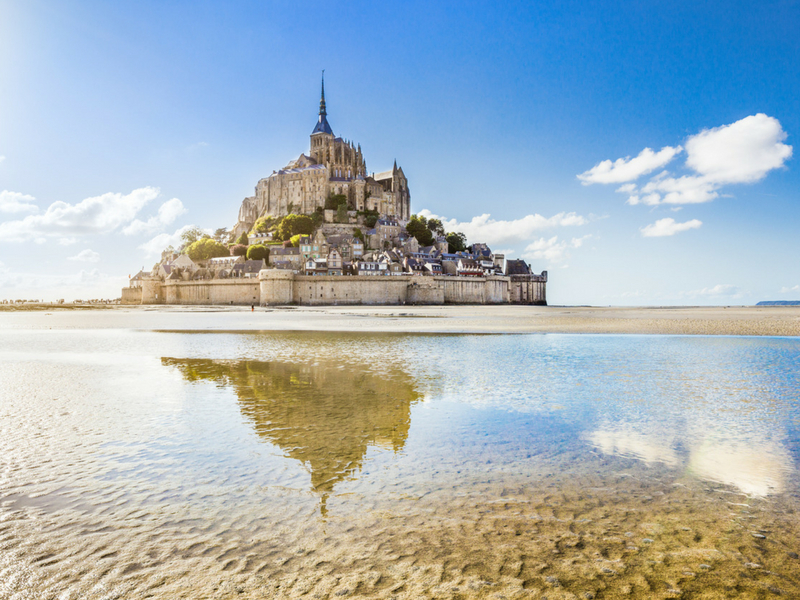 Ok we know it's not really a castle but look at it? This abbey sits atop Mont-Saint-Michel, France and you can't deny the magic and mesmerising sight of this inspiring island.
Nestled in the exact spot where Normandy and Brittany merge, this beautiful island is said to have come about through a vision Bishop Aubert of Avranches had from the Archangel Michael. Since then, Christians and tourists alike – more than 3 million visitors a year – have travelled from all over the world to glimpse this majestic sight.
Said to be an inspiration for Minas Tirith in the Lord of the Rings movies with its towering height (302ft above the ground) and buildings carved from the rock, Mont-Saint Michel is the perfect blend of civilisation combined with nature to create something truly remarkable.
To us it feels like the perfect fairy tale castle.
References: https://www.kasteeldehaar.nl/, http://www.neuschwanstein.de/index.htm, https://en.wikipedia.org/wiki/Cinderella_Castle#Inspiration_and_design, https://www.parquesdesintra.pt/parques-jardins-e-monumentos/parque-e-palacio-nacional-da-pena, https://www.kylemoreabbey.com, https://www.exploring-castles.com/europe/spain/alcazar_de_segovia, https://www.exploring-castles.com/europe/spain/alcazar_de_segovia/, https://www.burg-eltz.de/en, https://www.nts.org.uk/visit/places/culzean, http://en.normandie-tourisme.fr/discover/normandy-must-sees/the-10-top-normandy-must-sees/mont-saint-michel-106-2.html,
---
Follow us on Facebook or on Instagram @DCThomsonTravel. Got a travel suggestion or story you want to share, email us at holidayenquiries@dcttravel.co.uk.