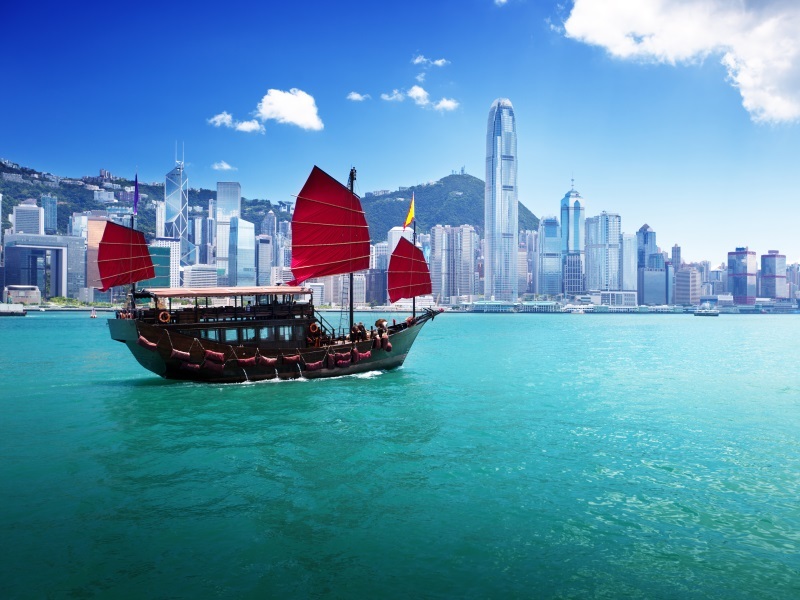 Asia, once seen as too long a journey by British holidaymakers is now fast becoming one of the most often talked about destinations when people are planning their next great holiday adventure.
A greater number of regional departures throughout the UK has brought Asia to your doorstep.
With many British holidaymakers looking to experience Asia for themselves in 2019, we decided to take a look at 11 astounding Asia destinations.
Why 11? Because we couldn't narrow it down! Each destination selected offers something a little different, an alternative take on Earth's largest continent.
1. Bangkok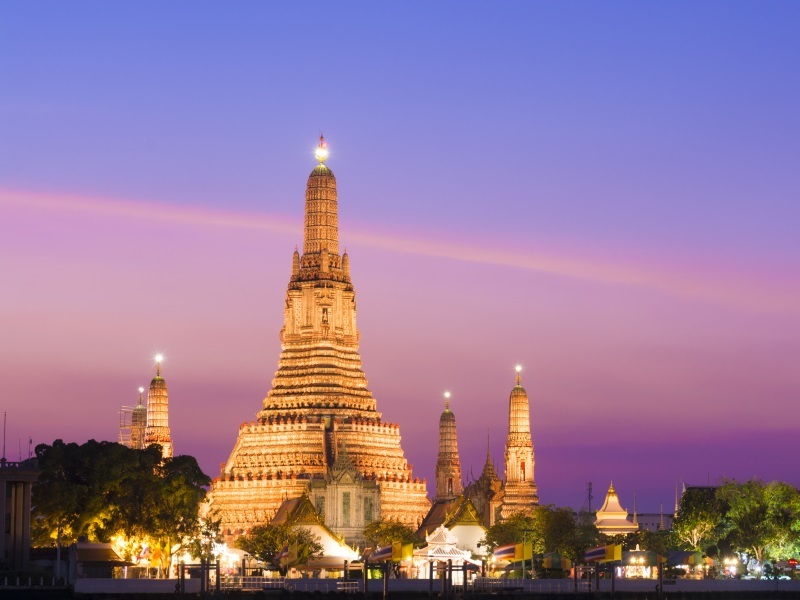 Bangkok, capital of Thailand, is a colourful city, known around the world for its shrines that stand out amongst more modern additions to the city.
Popular with backpackers, Bangkok is a lively capital. The streets are a maze of stalls, shops, and restaurants, all offering great food and shopping options.
Highlights include the Grand Palace and Wat Arun, found on the riverside.
2. Dubai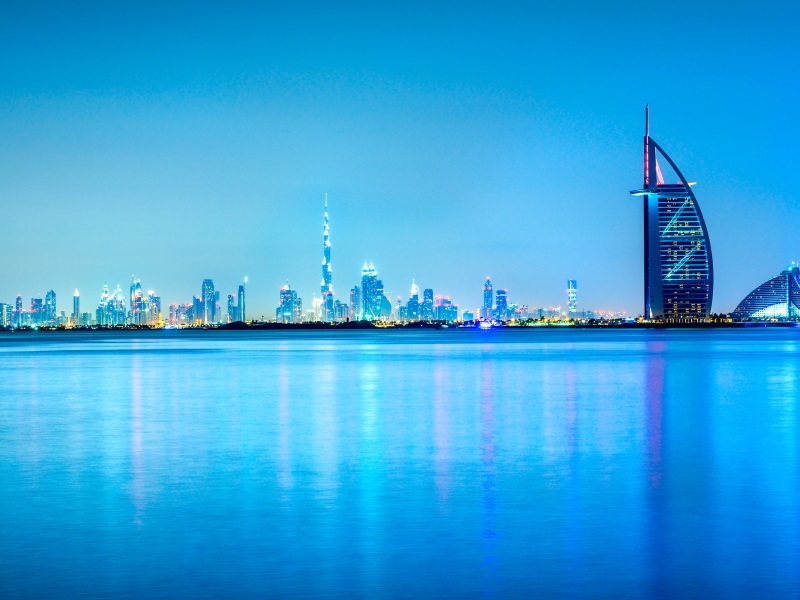 Found in the United Arab Emirates, Dubai is known for its striking architecture throughout the world.
Lying on the coast of the Persian Gulf, Dubai is an ever-changing city that has grown dramatically over the last twenty years.
With landmarks including the wonderful Burj Khalifa and the beautiful Burh Al Arab Jumeriah, designed to resemble a sail (pictured), Dubai is a great city to explore.
Now one of the shopping capitals of the world, Dubai's Shopping Mall is full of great designer brands and souvenir possibilities.
3. Ho Chi Minh City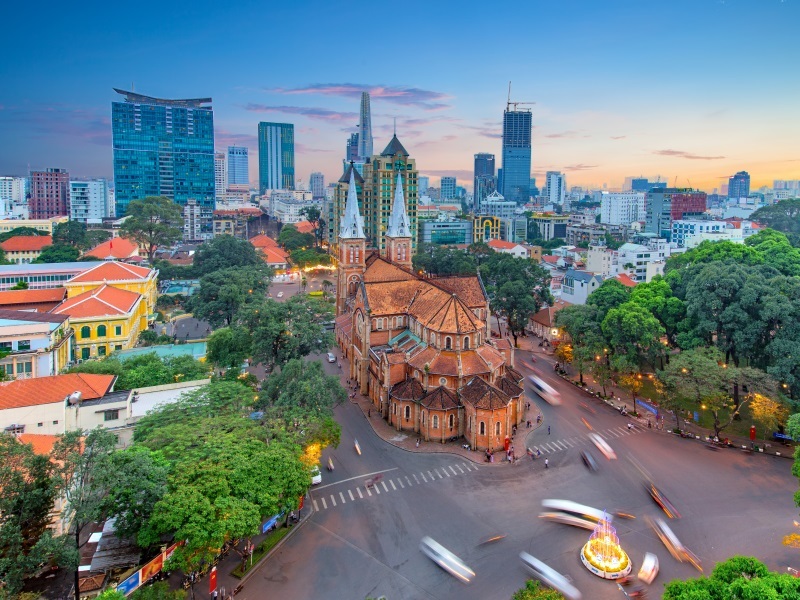 Formerly known as Saigon, Ho Chi Minh City, named after the country's former leader, is great Asian city and one of the country's most popular tourist attractions.
Highlights within the city include; the Notre Dame Cathdral, the War Remnants Museum, and the eerie Cu Chi Tunnels, a network of underground tunnels spanning some 70 miles.
4. Hong Kong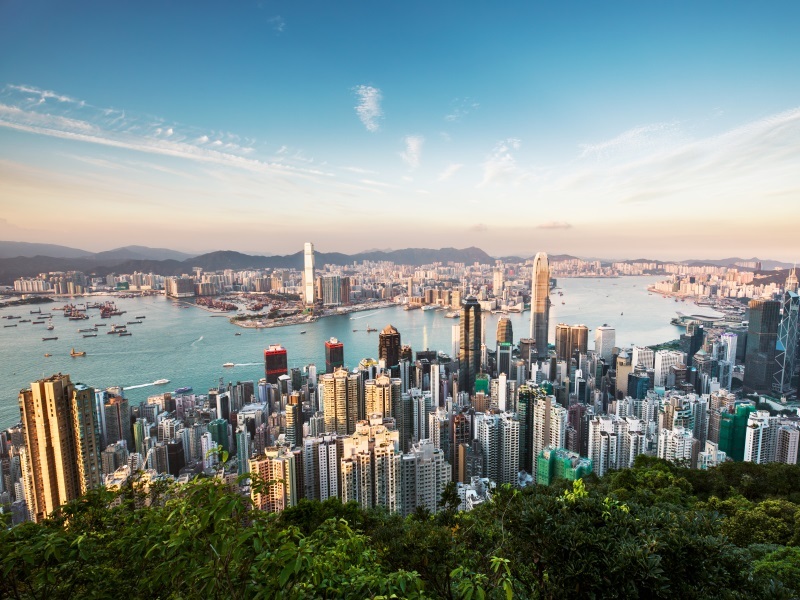 Hong Kong, an independent territory found on the Asian continent, is a great introduction to Asia.
A series of islands, Hong Kong looks across the South China Sea.
Acting as gateway to the rest of the Asia, millions of tourists arrive each year to Hong Kong in style on a cruise ship.
A popular trip, scaling (by tram of course) Victoria Peak rewards visitors with great views.
The Peak, over 300 metres above sea level, is celebrated with the Peak Tower, a contemporary piece of architecture featuring a great viewing platform where you can take one of the ultimate selfies.
Featuring one of the most iconic skylines in the world, Hong Kong Harbour can be explored by cruise boat.
Small tours are available that allow you both learn about this historic harbour and also admire the skyline at different times of the day.
Take a more authentic journey on a fantastic Duckling Harbour Cruise, or enjoy a more modern Evening Harbour Cruise.
5. Kyoto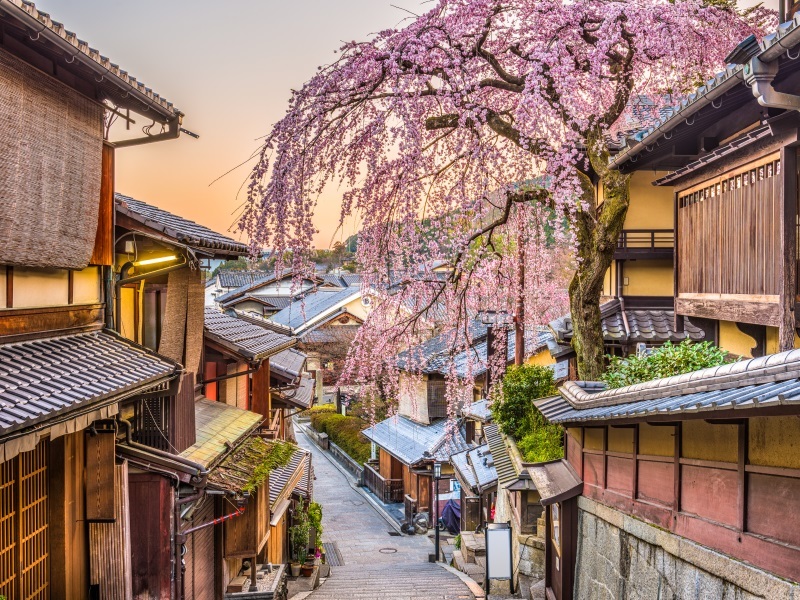 Formerly the capital of Japan (until 1886), Kyoto is a city of great historical importance.
In the city, there are some fascinating temples, shrines that are popular with tourists from the around the world.
We recommend visiting former Shogun (military dictator that once ruled the country) residence, Nijo Castle.
The Imperial Palace and a stroll through Nishiki Market should also be on your to-do list.
Travelling by bullet train is a must when visiting Japan. Thanks to these wonderful feats of engineering, capital Tokyo is only 2 hours away.
Be warned, blink and you'll miss some stunning scenery as the train shoots through the countryside on its way to the city shadowed by the great Mt. Fuji.
6. Tokyo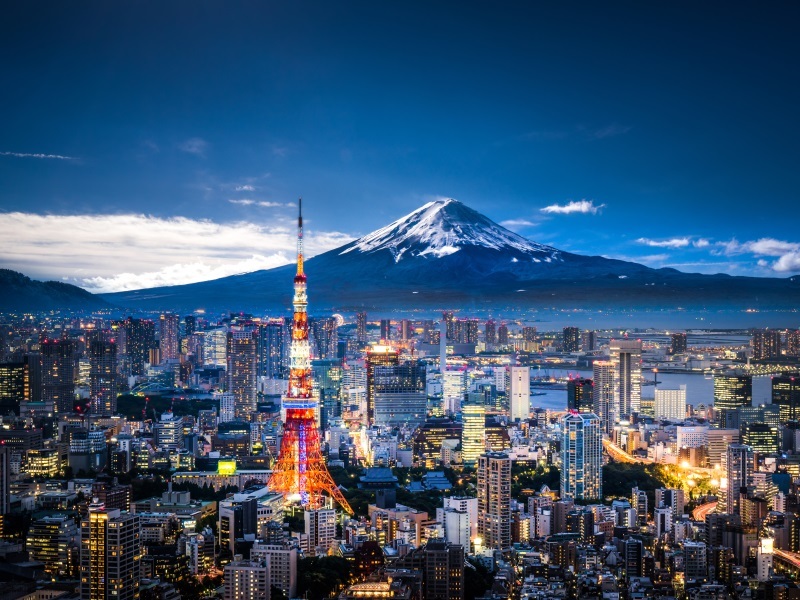 Busy capital of Japan, Tokyo offers a great mix of shopping, nightlife, and entertainment.
Despite appearing to be a busy metropolis where buildings compete for space, Japan has plenty of space where you can take a breather in nice, green gardens.
Hama Rikyu is a great landscape garden found along Tokyo Bay.
7. Manila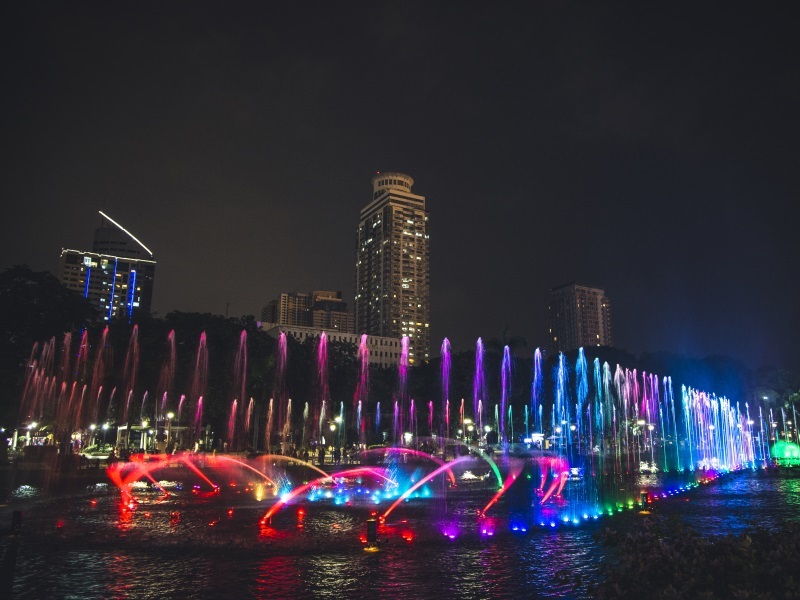 Heard of Thrilla in Manila? Yes, one of the most famous boxing matches of all time, the bout between Muhammad Ali and Joe Frazier took place in the Smart Araneta Coliseum, found in this great capital of the Philippines.
Manila is a fast-paced city, known as the 'Pearl of the Orient'.
Rizal Park and a visit to the historic Fort Santiago offer contrasting looks at the city.
The Park offers great views of a series of modern architectural triumphs, the skyscrapers.
Not your thing, Manila Ocean Park offers yet another view – underwater.
Here you will catch a sight of some magical sea life and tropical birds.
Found at the beachfront, the Ocean Park has multiple attractions, including a fantastic Ocenarium viewing experience, and an opportunity to explore behind the scenes on a 'Back of the House' tour.
8. Seoul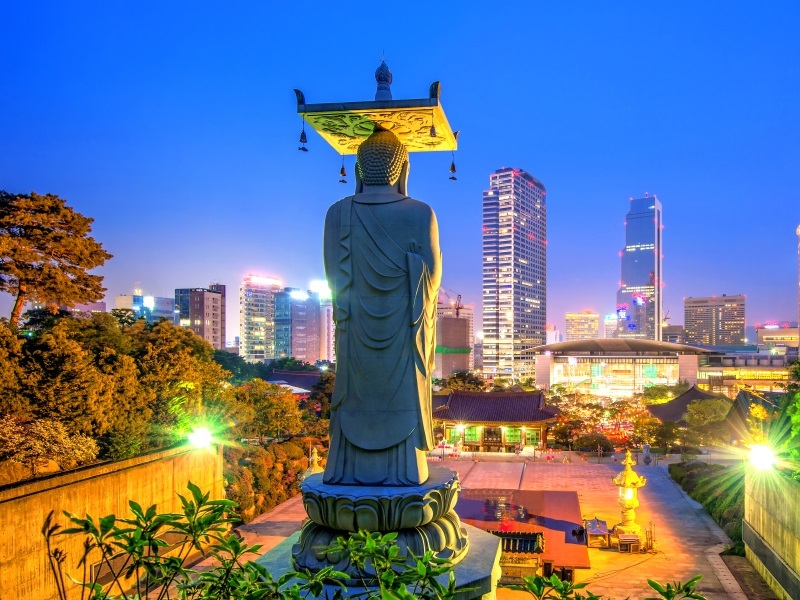 Seoul, sprawling capital of South Korea, is one of world's capitals of technology.
Despite its almost futuristic appearance, Seoul has been careful to remember its past. Ancient monuments and parks are hidden amongst the skyscrapers.
When spending time in the city, we recommend stopping by Myeong-dong, a great shopping district, and climbing the YTN Seoul Tower, where you may be able to sneak a peak of the country's mysterious neighbour North Korea.
9. Singapore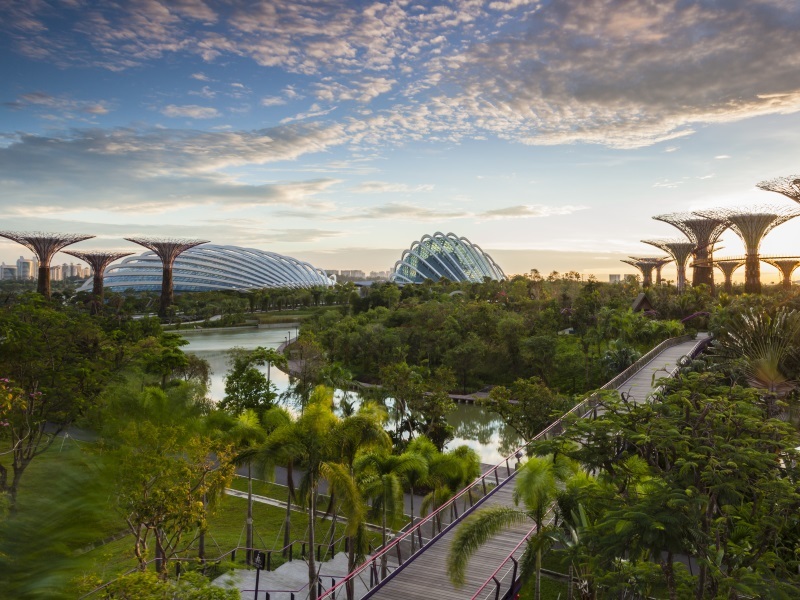 An island city-state, Singapore is one of the financial capitals of the world. Singapore's success is reflected in it's landscape. Defined by skyscrapers, the skyline is awe-inspiring.
Offering great nightlife and a wonderful selection of restaurants, Singapore is great if you are looking to experience modern Asia.
Singapore's most famous attraction is the Gardens by the Bay. This fantastic nature park could be lifted straight out of a science fiction novel.
Huge domes and man-made super-sized trees are the stand out feature.
Visitors can climb these trees where they will reach the brightly coloured OCBC Skyway.
The walkway, that at night is brightly coloured, offers great, almost birds-eye, views of the Park.
Over 20 metres above the ground, anyone adverse to heights best stay on ground-level.
10. Kuala Lumpur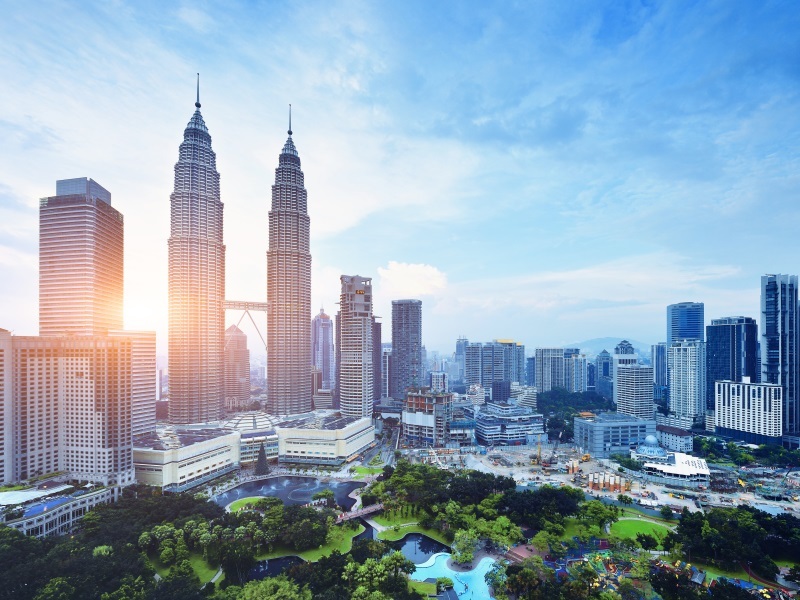 Magical Malayasian capital Kuala Lumpur is a modern city featuring its own 'Golden Triangle'.
Comprising of three areas – Bukit Bintang, KLCC, and Chinatown – the triangle is a popular tourist destination.
Shopaholics be warned! Kuala Lumpur is a shopper's paradise. Careful how you spend your Malaysian Ringgit!
11. Ko Samui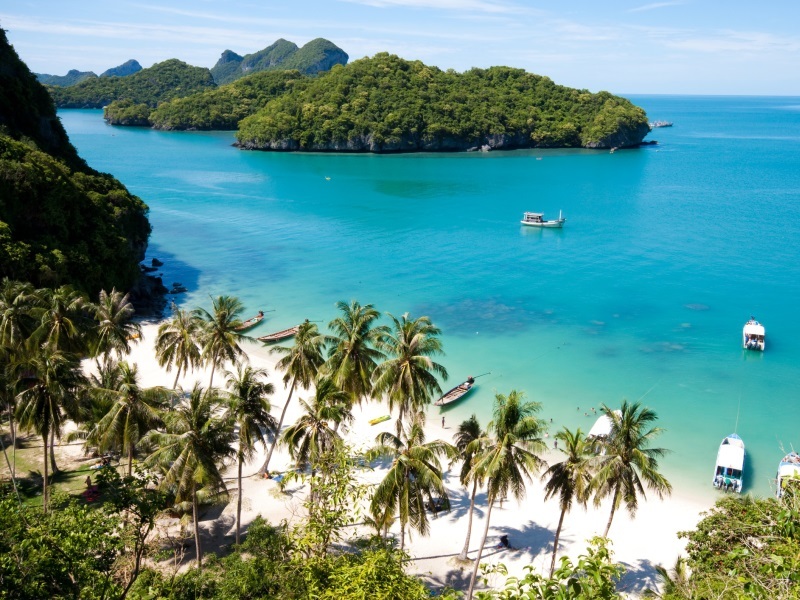 An island paradise and popular wedding location, the Thai island of Ko Samui can be found in the Gulf of Thailand.
On the island you will find glorious beaches and great snorkelling spots.
Spend your time wisely, Chaweng Beach and Koh Tao (Turtle Beach) are must visits.
Explore the island's past with a visit to some of the historic spots on the island.
The 'Secret' Buddha Garden, found towards the centre of island, contains a collection of various statues.
Na Muang Waterfalls, hidden in the forest, are a major tourist attraction.
A change up from spending time on the coast, the journey to the falls in itself, takes you past some lovely landscapes.
Planning to visit Asia?
We would love to hear from you.
Similar Features
Luxurious Travel for the surf enthusiast
---
Follow us on Facebook or on Instagram @DCThomsonTravel. Got a travel suggestion or story you want to share, email us at holidayenquiries@dcttravel.co.uk.