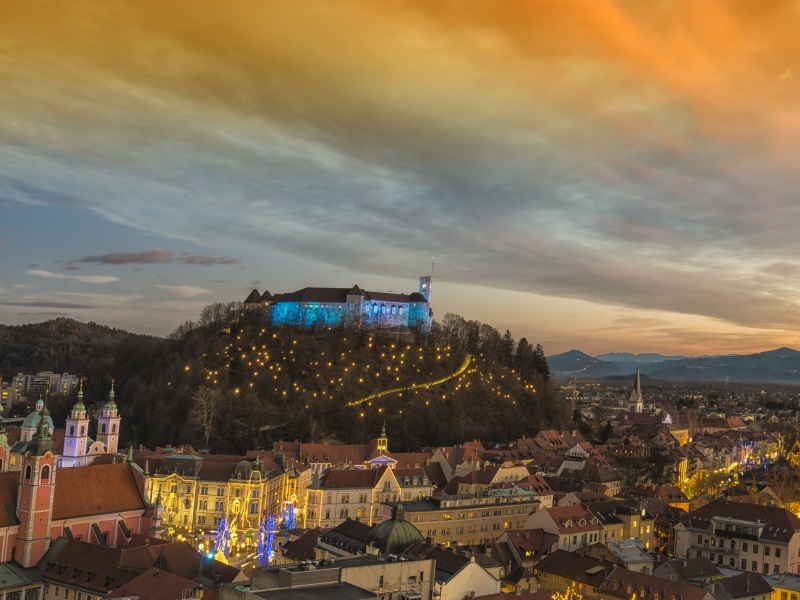 During the Winter season, the Slovenian capital, Ljubljana, is one of the best places to visit in Europe.
Starting with a fantastic culinary festival in November and ending the calendar year with a magical Festive Fair and light display renowned throughout the land, Ljubljana is one of the best winter destinations in Europe.
Ljubljana Festive Fair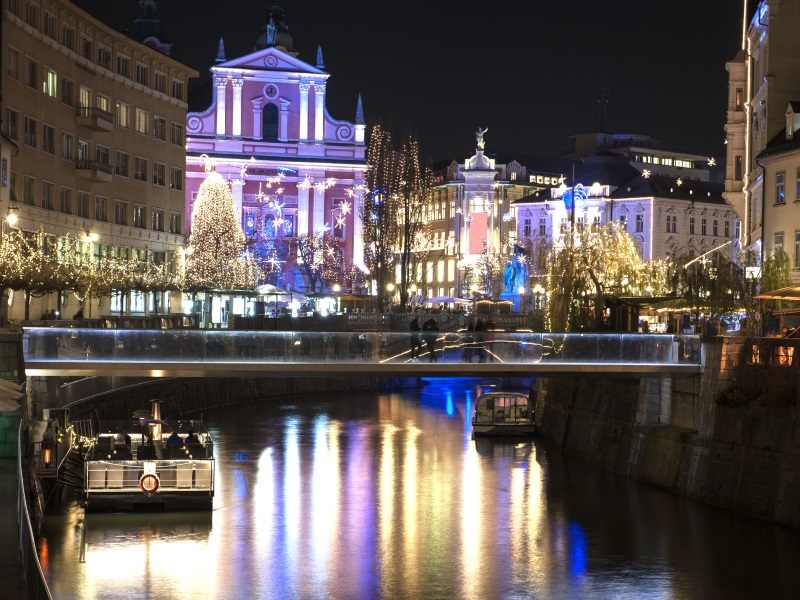 Almost Invading this old fortress town, the Festive Fair is the place to be during December.
Packed with numerous food and drinks stalls, the Ljubljana Festive Fair is a great place to partake in a spot of shopping, try some of the local favourite festive dishes and enjoy some local musicians.
Visitors can also travel along the Ljubljanica river by joining one of the festive boat cruises available.
Floating along the water you can admire the unique Christmas lights display carefully arranged like a beautiful bouquet of flowers.
Ljubljana Castle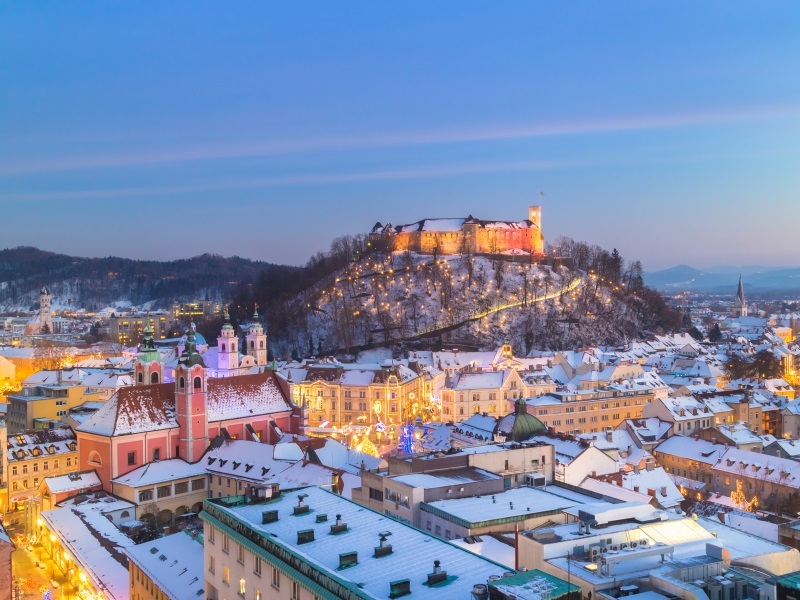 Situated on the top of Castle hill, Ljubljana Castle looks positively majestic at this time of year.
Ljubljana's most famous landmark, we recommend exploring the castle's grounds and interior.
At night, the castle is lit up to great effect, only serving to increase the levels of festive spirit around the city.
Dating back to around the 11th century, Ljubljana Castle's appearance seems more modern than its Medieval origins would suggest.
With a chocolate brown roof and paler, contrasting walls, the castle is definitely not letting the side down on the style front!
This is one of the great European castles.
In December, visitors can still scale the steps of the Viewing Tower and take in the (hopefully) snow-covered city centre.
Ljubljana Landmarks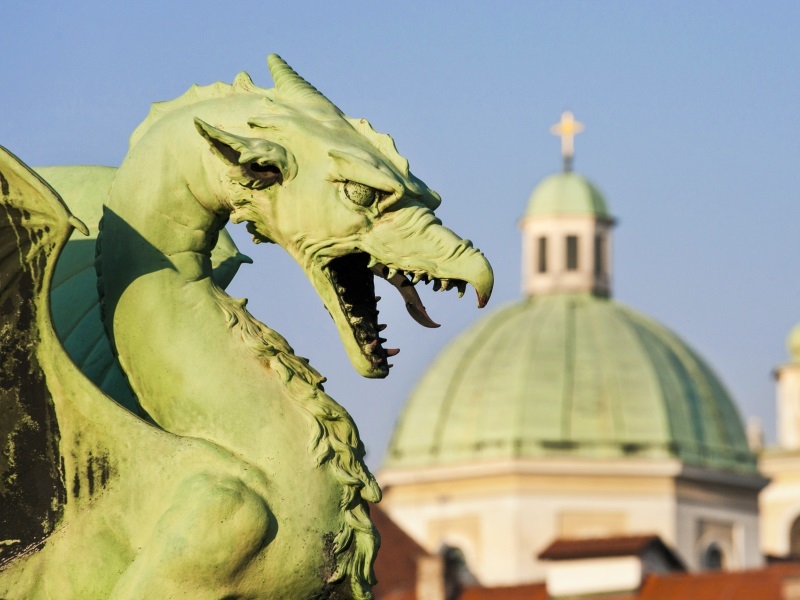 Featuring a terrifying looking Dragon statue, Ljubljana is known for its famous Dragon Bridge, a name that references local legend.
It is believed that the town's founder Jason, of Argonauts fame, once killed a Dragon.
Continuing with the Dragon theme, Ljubljana hosts a wonderful Dragon Carnival that takes place on Shrovetide Saturday each year.
A special event, the dragon, designed by local children, is paraded through the city in what is one of the key calendar dates in the city.
We highly recommend a visit to Tivoli Gardens where winter transforms these beautiful gardens into a magical winter haven.
A fantastic wonderland, visitors can work on their ice skating skills or explore the gardens, complete with welcoming snowmen.
Keen to visit Ljubljana?
View Slovenia & Croatia Christmas Markets available with our trusted partner here.
Similar Features
8 Great winter holiday destinations you should 'snow'
These 8 European Castles are something out of a Fairy Tale
---
Follow us on Facebook or on Instagram @DCThomsonTravel. Got a travel suggestion or story you want to share, email us at holidayenquiries@dcttravel.co.uk.