Looking for some perfect walking holiday ideas? We have you covered.
Around England, some of the most scenic landscapes in the entire United Kingdom can be found, perfect for taking both leisurely strolls and for those seeking more challenging walks.
No matter which destination you settle on, you are guaranteed to find your feet leading you to some lovely parts of the English countryside.
You will come across some historic villages and may even have to tackle some of the United Kingdom's tallest mountains and hills.
Pro Tip – Pack your camera for the walk and sights that lie ahead.
Warning: These stunning images may trigger a strong case of Wanderlust!
Updated – July 2019!
1. Lizard Peninsula, Cornwall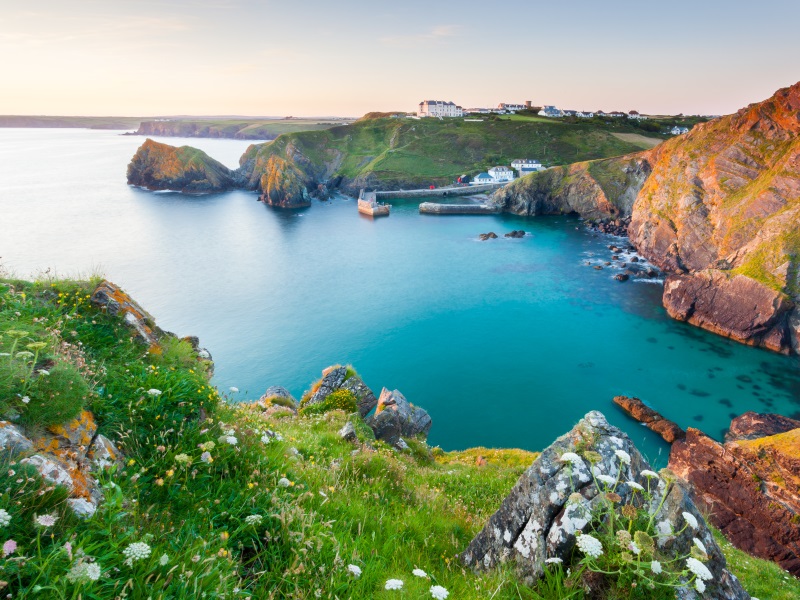 Starting all the way south, at the 'Lizard' tail-end of England, The Lizard Peninsula in Cornwall is a perfect location to visit during the Summer Season and explore this gorgeous part of the UK.
Characterised by stunning cliffs, portions of the BBC hit period series 'Poldark' have used beaches in the area as filming locations.
As you walk along this beautiful coastline, you will surely stumble along some lovely fishing villages and may even find the perfect restaurant, tucked away from the crowds.
Coastal paths will take you past some lovely scenery.
Be sure to stop by Lizard Lighthouse, a local landmark that warns nearby vessels of the dangers posed by Cornwall's cliffs.
Speaking of the treacherous sea, this section of coastline has claimed thousands of ships over the years, including a Spanish Galleon that still releases some of its treasure into the sea to be washed up ashore.
Key places in the area to visit include Kynance Cove and Kennack Sands.
Kynance Cove (pictured above) forms part Mount's Bay. Be warned, the cove can be extremely busy in the Summer season.
This certified area of Outstanding Natural Beauty is one of England's special walking areas.
2. Dorset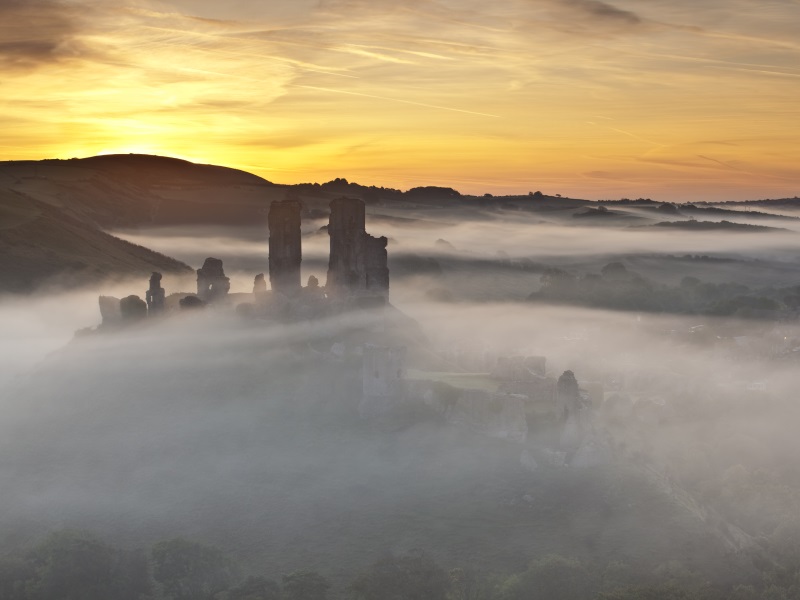 A walking wonderland, Dorset's lovely scenery attracts tourists hailing from across the world.
When in this southern county, make sure to take a walk close to the ruins of Corfe Castle.
Set on a hill, this ruined castle is often spectacularly lit under the sun or moon, and is often engulfed in fog with some chilling effects.
The nearby village is actually called Corfe Castle but it is hard to confuse the two.
One is an ancient ruin, the other is a picturesque English village.
Both are found on the Isle of Purbeck peninsula.
Corfe Castle is a great landmark that can explored and bears some resemblance to the fictional Weathertop featured in the blockbuster film 'The Lord of the Rings: The Fellowship of the Ring'.
3. The Lake District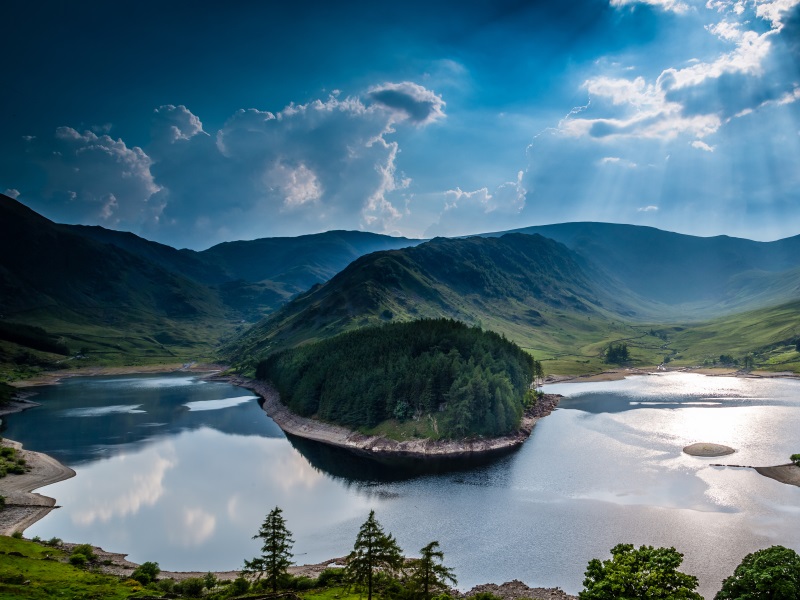 The country's largest National Park, the Lake District is a great walking destination.
Designated a National Park in the early 1950s, the Lake District is one of the most popular holiday destinations in the UK.
Featuring some fantastic mountainous terrain and yes, splendid lakes, the Lake District offers a great selection of trails that vary in difficulty.
You can either set off by yourself, or mingle with fellow walkers on expert-led guided tours.
This landscape has inspired some notable writers throughout the years including the children's author Beatrix Potter of Peter Rabbit fame.
The lakes in particular may remind avid readers of descriptions featured in the great 'Swallows and Amazons' series created by Arthur Ransome, another notable visitor to the Lakes.
Find Lake District Accommodation
4. Hadrian's Wall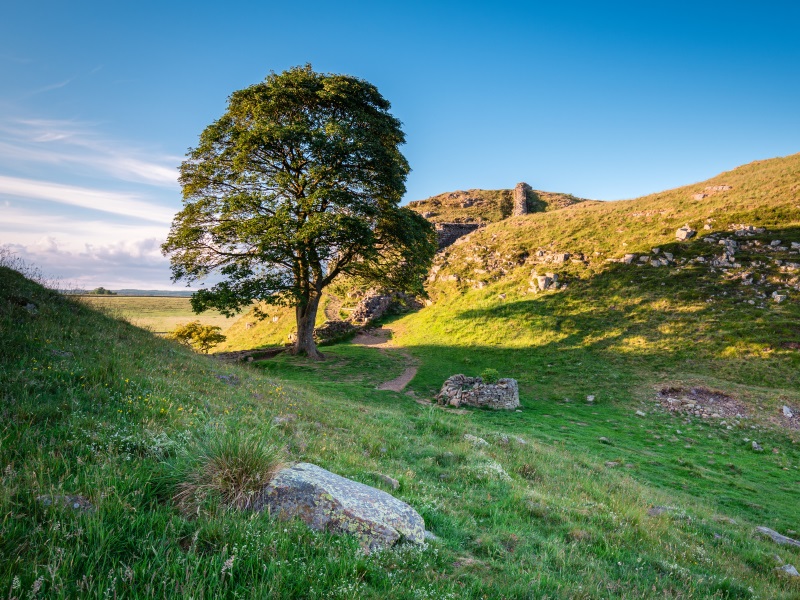 Closer to the Scottish border, the great ruins of Hadrian's Wall provide a great route to follow as you step back into Roman times.
Once constructed to protect the south from angry Picts, the ruins of the wall are now a popular tourist attraction.
Stretching over 80 miles, you may want to be selective on how far you are prepared to walk. Alternative routes are available, taking in the best of the land.
A highlight along the wall is definitely the famed Sycamore Gap. Here, you will see the famous tree, often linked to famous character 'Robin Hood'.
Another natural highlight you might want to visit is Whin Sill, a large Basaltic rock, that rises out of the surface in various locations close to Hadrian's Wall.
5. Jurassic Coast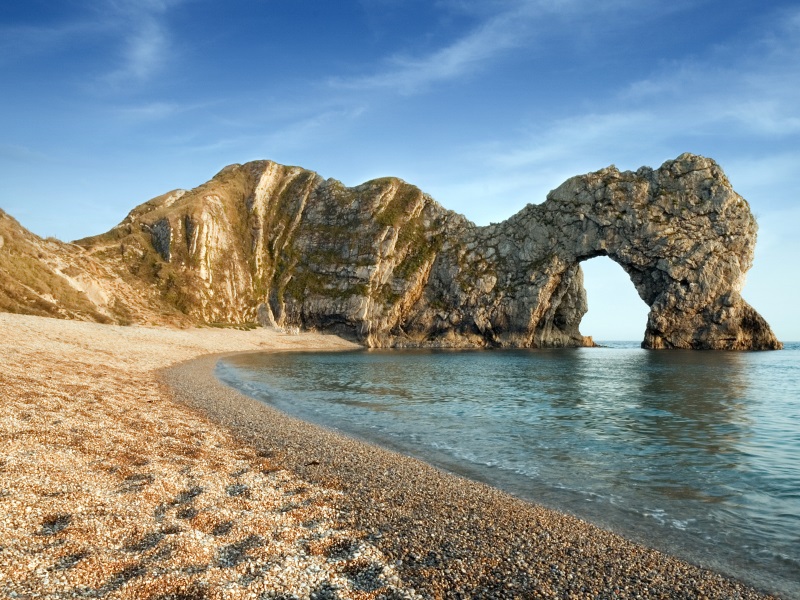 An UNESCO-listed World Heritage, over 90 miles of the Jurassic Coast makes for a memorable walk.
With a name referencing the area's prehistoric rock formations and range of fossils, this is a special landscape.
Rocks here, eroded over the years after being attacked by the English Channel's waves, rival some of the most intriguing rock formations around the world.
Stretching from Devon to Dorset, this scenic coastline can be a fantastic walk in one of Southern England's most stunning spots.
Find Jurassic Coast Accommodation
6. The Peak District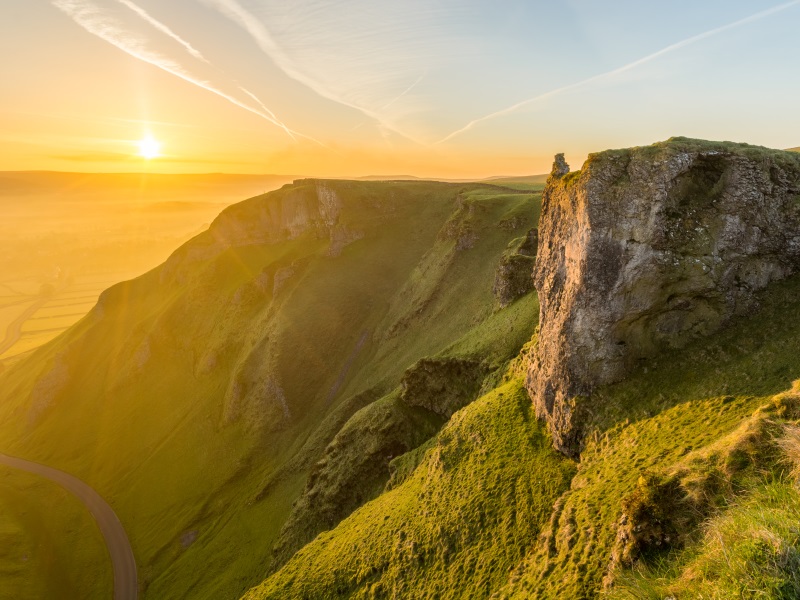 Found in the heart of England, Peak District National Park is renowned for wide open spaces and natural beauty.
Popular with visitors seeking a break from the busy metropolitan areas, the Peak District National Park provides plenty of great walking routes, crammed with highlights.
Found in Derbyshire, Mam Tor is one of the Park's most popular and tallest highlights.
A popular ring-shaped route leads you to some fantastic vantage points that allow you to gaze across this magnificent part of the country.
This handy route is paved, making it that much easier and enjoyable.
Visited any of the destinations featured?
Have any tips on great walks in England? Contact us on facebook.
Similar Features
5 Lovely coastal Staycations to enjoy this summer
8 inspirational walking & hiking routes around Scotland
10 special places to visit in beautiful Cornwall
---
Follow us on Facebook or on Instagram @DCThomsonTravel. Got a travel suggestion or story you want to share, email us at holidayenquiries@dcttravel.co.uk.