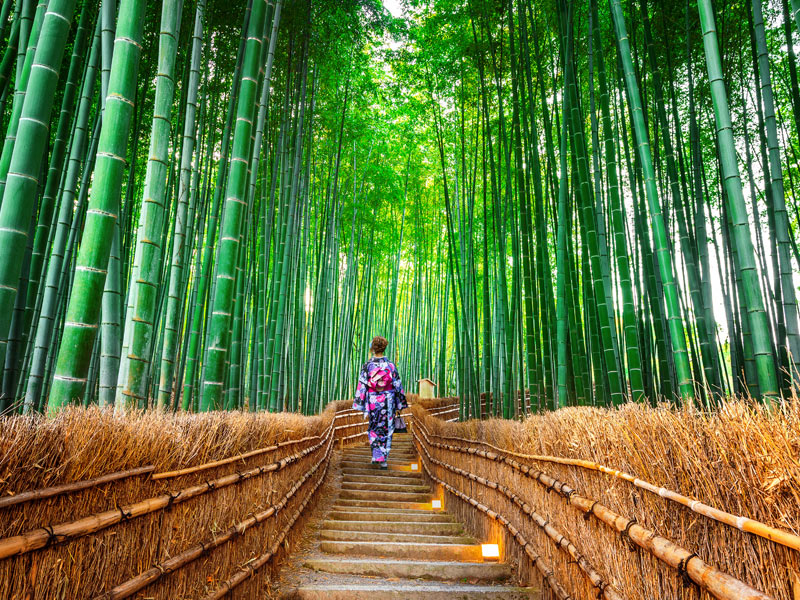 We take a look at one of our truly most fascinating tours, 'Japan – Land of the Rising Sun'.
An ancient country that still practices long-held customs, Japan also embraces the future and is one of the most technologically advanced countries in the world.
Our fantastic grand tour of the country provides the perfect opportunity to learn more about this fascinating balance between old and new, historic tradition and modern technology.
Here are 5 rewarding sights and experiences found in the 'Land of the Rising Sun'.
Updated – April 2022!
1. Explore the capital, Tokyo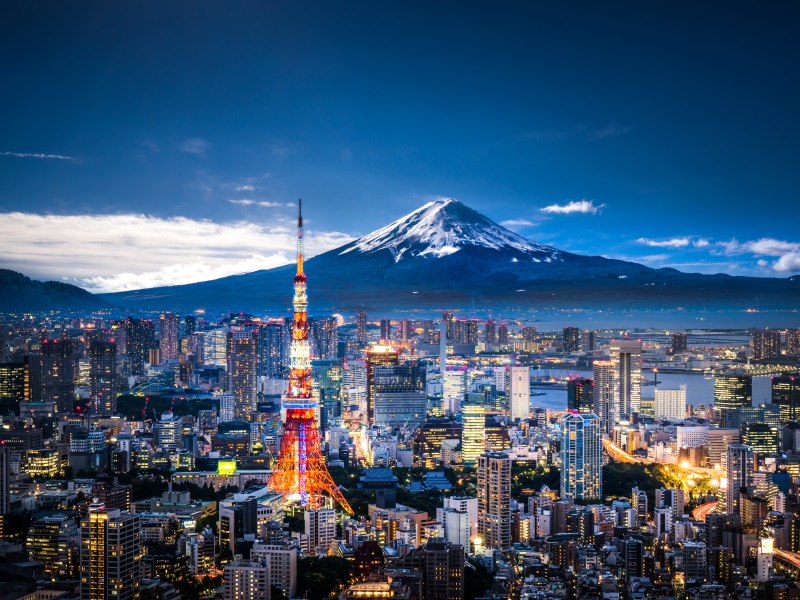 Busy capital Tokyo is a technological marvel.
Here you will find some of the world's giant technology companies.
Dotted around the city are also signs of its past.
Old landmarks and buildings stand in contrast to the more modern additions to the Tokyo skyline.
The largest city in the country, there is a lot to take in when visiting Tokyo.
In Japanese culture, there is a clear desire to remember the country's ancient past on a religious level. This practice is known as Shinto.
Pay your respects to the country's past emperors and admire one of Japan's most important landmarks with a visit to the symbolic Shinto Meiji Shrine.
A dedication to a late Emperor, the shrine has been meticulously restored since suffering some damage during the Second World War.
The Shrine is wonderfully preserved and the surrounding gardens are a testament to the great lengths groundskeeping staff go to in order to ensure this key landmark is presented in the best possible way.
Touching base with Tokyo's more modern additions, the Harajuku district is a trendy shopping district where you may even catch sight of some incoming trends yet to hit the high street in the West.
Baggy trousers are back everyone, don't throw them out just yet! They may just prove to be a hit if you take them to Japan with you.
The famous technology area Akihabara is a mesmerising place to visit whether you keep track of technology trends or not.
Some of the latest technology not locked away in a secret Government bunker somewhere can be found in this district.
Enter window-shopping mode haven as you eye up some great gadgets that could solve one of life's many problems.
The district is also known for its selection of weird and wonderful 'Otaka' bars that are themed around some great interests such as popular anime culture and even science.
2. Marvel at Mount Fuji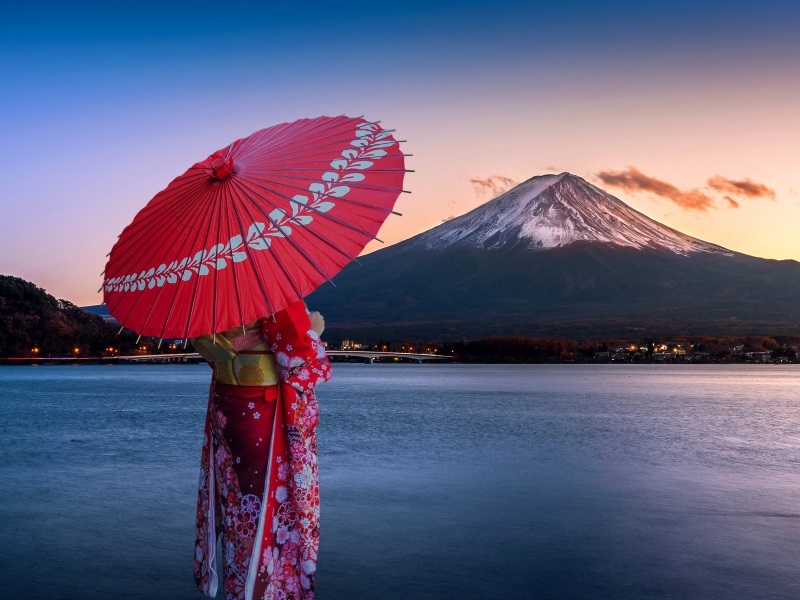 Japan's most popular landmark, Mount Fuji lives up to its billing as one of the great natural landmarks in the world.
Often covered in snow, the mountain, visible for miles around, lies close to Lake Kawaguchi.
Several thousand feet high, Fuji, or 'Fuji-san' is actually a dormant volcano that many climbing enthusiasts set out to conquer annually.
Quite often, the mountain is so tall that it often hides between drifting clouds at the first opportunity.
In the area close to Fuji, we recommend taking a nice leisurely-paced stroll around this postcard-perfect landscape.
After all, you have travelled over 5,000 miles.
Enjoy the moment standing next to one of the greatest sights you will ever witness.
No, we are not talking about the day you crack the secret behind deep frying a Mars Bar!
3. Reflect at Hiroshima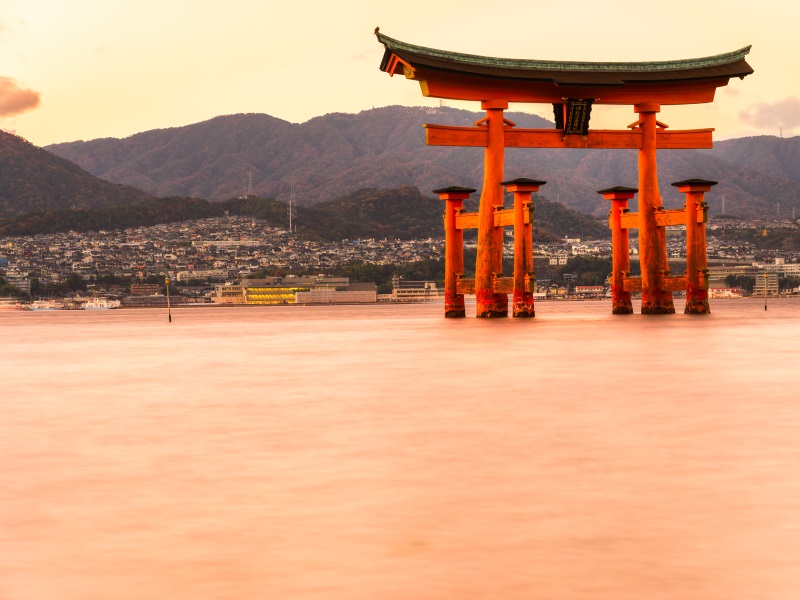 On a more sombre note, a visit to Hiroshima provides a more reflective highlight.
Site of an atomic bomb explosion that drew the Second World War to a horrific close, Hiroshima has two UNESCO-listed World Heritage Sites.
The Atomic Bomb Dome, a building that somehow partially stood against the powerful explosion, and the Itsukushima Shrine, an ancient Shinto shrine.
Appearing as if to float on water, the Shrine translates in English to 'The island of Worship'.
Elsewhere, Hiroshima Peace Park allows the chance to learn more about the terrible bombing event that took place in 1945.
There is an informative museum situated within the boundaries of the Park, providing some insight into the event.
4. Visit historic Kyoto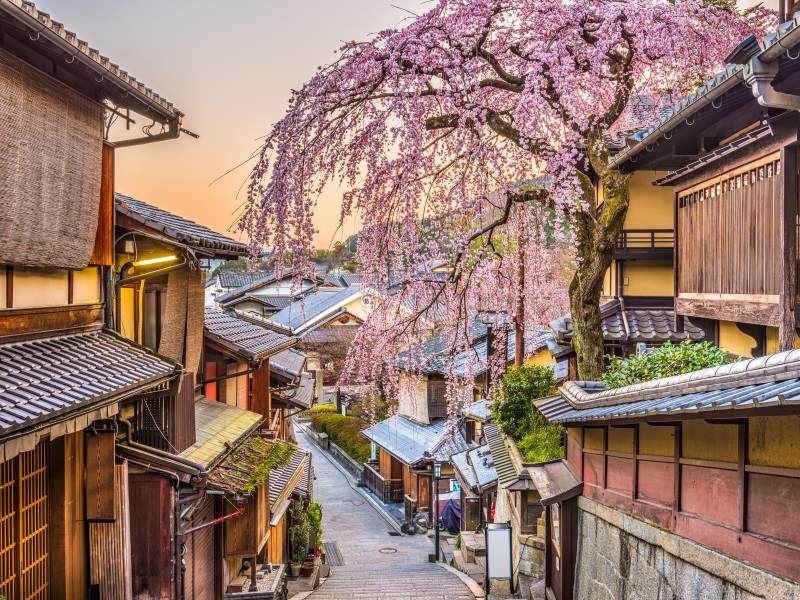 Historic Imperial Capital, Kyoto was once the heartbeat of Shogun Japan.
Beautifully showing its age, Kyoto has some striking and ancient highlights.
Both Fushimi Inari-Taisha and Arashiyama are must-visits.
Fushimi Inari-Taisha is one of the most iconic areas in Japan.
A Shinto shrine featuring a long staircase that takes you up Inari mountain.
The stairs feature 'torii' or gates that visitors pass through as they ascend the mountain.
Noted for their striking use of colour, the gates are painted in an orange/red colour. Over 10,000 gates are at this location.
The district of Arashiyama is another spectacular location. A long bamboo grove, this a path to what feels like another far-off world.
The Bamboo trees tower high above you, walling off either side of this pristine path.
5. Discover Nara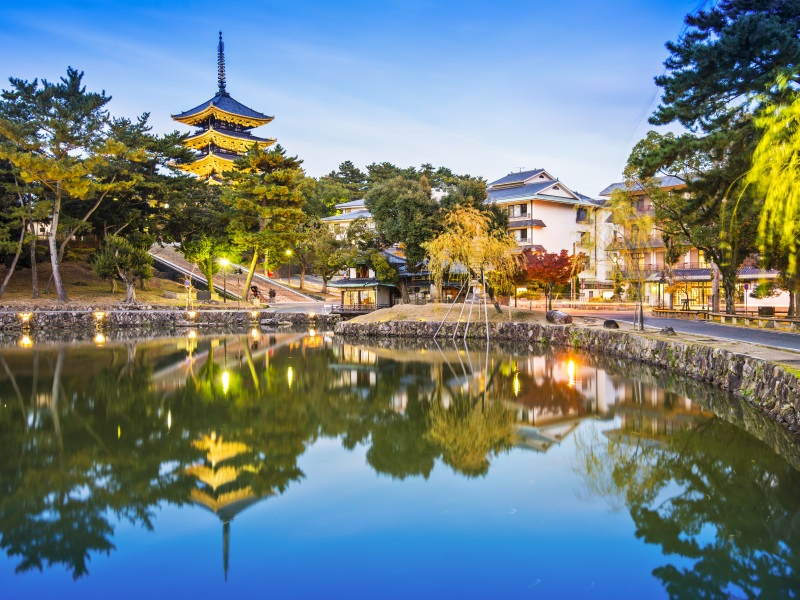 Known for its temples, Nara is also a famous deer spot.
The local residents at Nara Park, a public park found close to Mount Wakakusa, are friendly and used to a human presence.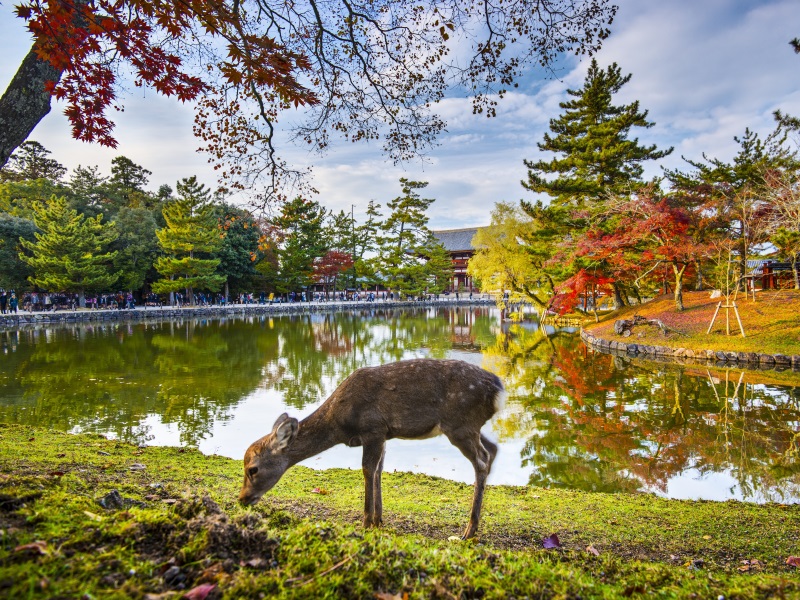 Be careful, some Deer are known to have plucked up the courage to steal a meal or two from visitors to the park.
Around the city, we also recommend visiting Tōdai-Ji, a temple structure where you will a famous Buddha statue.
Famous due to its size, the large bronze statue will live long in your memory.
Visit Japan
Take a trip of a lifetime to Japan. Click here for more information.
---
Follow us on Facebook or on Instagram @DCThomsonTravel. Got a travel suggestion or story you want to share, email us at holidayenquiries@dcttravel.co.uk.