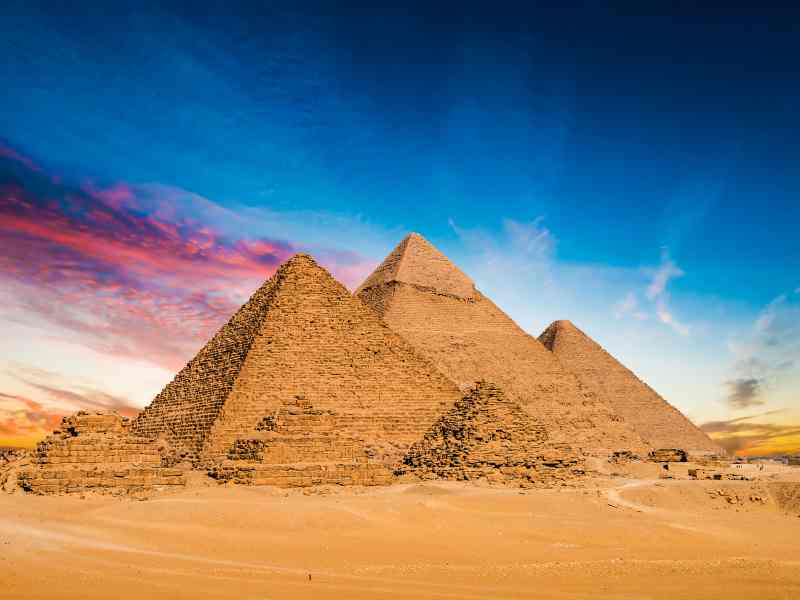 Today, we take a look at a fantastic river cruise adventure to Egypt that takes you on a 5* star river cruise down the River Nile and also includes stays in both ancient capital Cairo and Hurghada.
During the holiday, you will be taken to some of the most ancient historic sites in this fascinating country, including the great Pyramids of Giza, the Great Sphinx, and the famed Valley of Kings.
With a combination of stays on land and on board a 5 star vessel, holidaymakers have ample opportunity to experience the absolute best of Egypt.
Flying from Edinburgh, this holiday has a great selection of departures available in 2020.
Updated – August 2019!
1. Cairo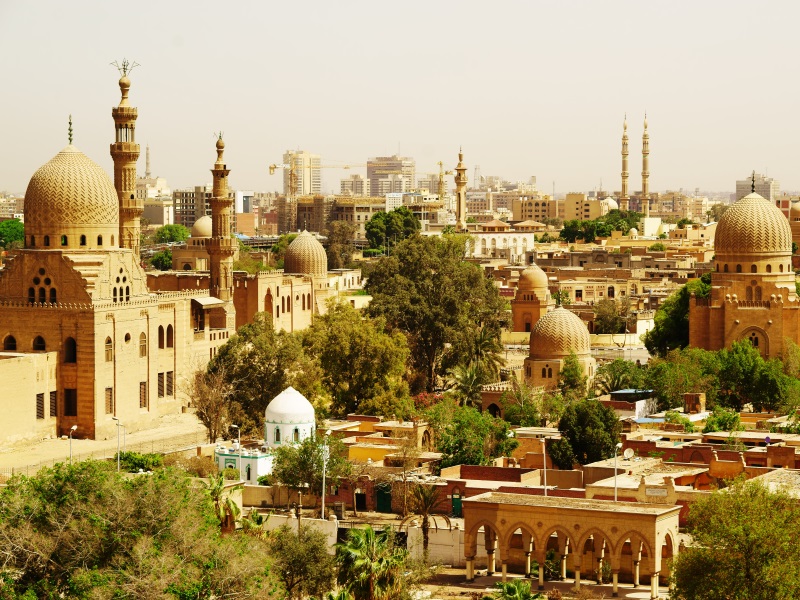 Bustling Cairo on the banks of the River Nile is the historic capital of Egypt.
This is a fascinating place with so many sights and sounds to take in as you explore this great city.
Cairo is a city that shows signs of its long history around every corner.
Look out across the city's landscape and you will see some historic spires, temples, and in the distance, the looming shadow of the great Pyramids that have stood for thousands of years.
However, the city is also rapidly growing. Competing for your attention, you will see skyscrapers and some wonderful pieces of architecture on display.
Included, you will have the opportunity to visit the city's Egyptian museum.
First established in the early 19th century, the museum allows visitors to observe a huge collection of historic Egyptian exhibits that charts thousands of years of history.
Another included Cairo highlight is a visit to El Khalili Bazaar, a unique market showcasing a vast collection of wares, some of which may catch your eye.
Related Holiday – Egypt – Nile River Cruise including Cairo & Hurghada
2. Pyramids of Giza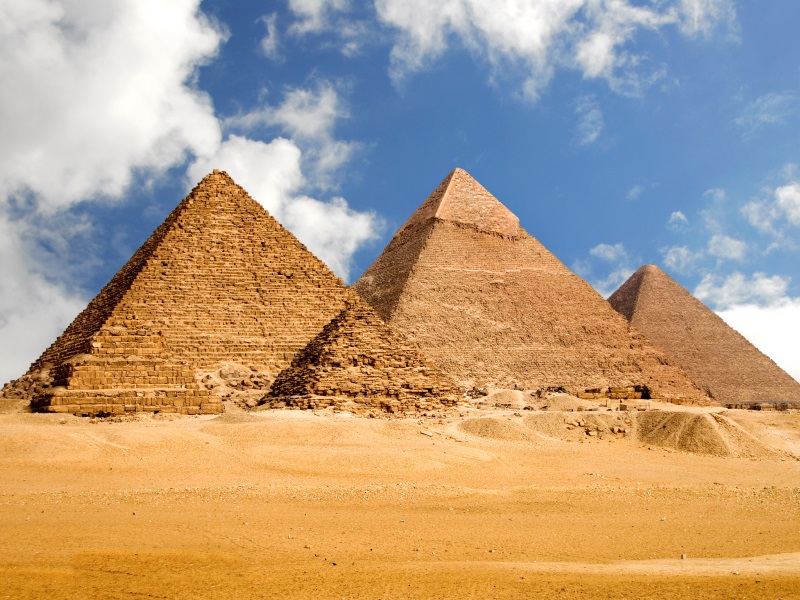 One of the great wonders of the world, the fantastic Pyramids of Giza are truly a sight to behold.
Taken on an included excursion, you will be able to observe this great sight for yourself.
These pyramids date back thousands of years and have largely stood the test of time.
Some questions still remain around the purpose of the pyramids and how they were built, although careful research has shed some light on these great wonders.
The stark shape and scale of these wonderful structures will really leave an impression that lasts a lifetime.
Acting as tombs for Pharaohs, the Pyramids are a great testament to the skill of the ancient Egyptian people.
Related Holiday – Egypt – Nile River Cruise including Cairo & Hurghada
3. Temple of Kom Ombo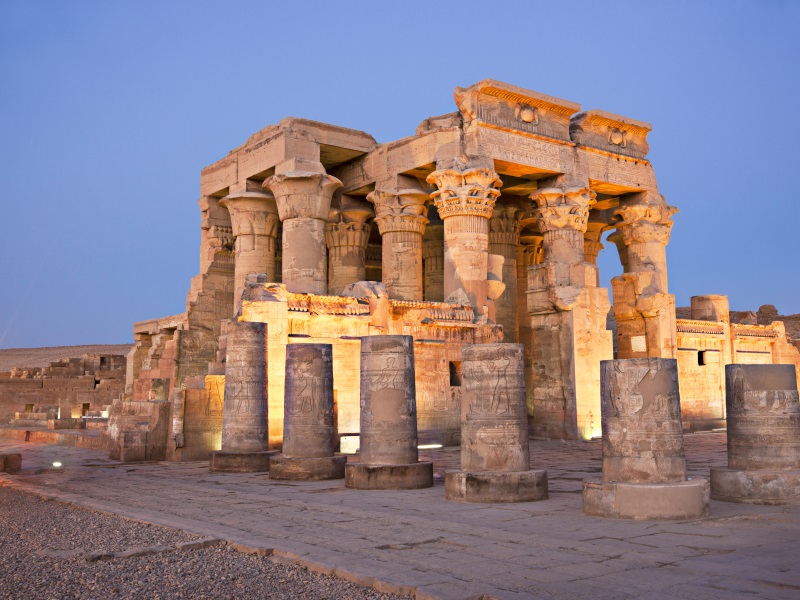 The magnificent Temple of Kom Ombo with its famous entrance is another of Egypt's wonders.
Dating back to the 1st century, the Temple is a popular tourist attraction and can be explored on foot.
Wonderful art depicting countless tales is adorned on the walls of the stunning temple structure.
These engravings also provide evidence of the ancient Egyptian's advanced level of technology, with early medical surgery depicted.
Technically a double temple, Kom Ombo was slightly updated with new additions added by the Roman Empire.
Take your time to look at art engraved on tall columns that keep the structure up and intact.
Wandering around, the uniform design of the temple may even cause you to lose your bearings for a moment or two!
Related Holiday – Egypt – Nile River Cruise including Cairo & Hurghada
4. The Great Sphinx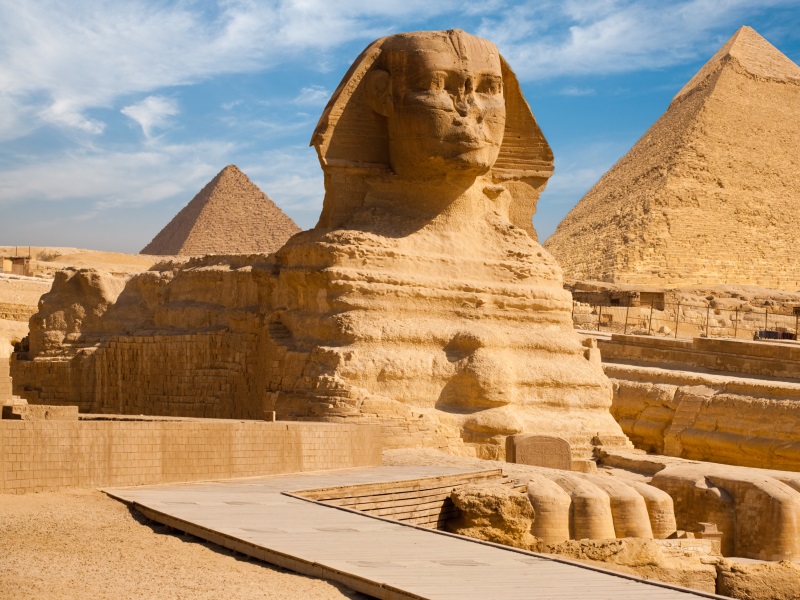 Visiting The Great Sphinx will more than likely feature on one or two of your holiday bucket lists.
The huge Sphinx, slightly worn thanks to the harsh environment and general ageing, is a fantastic spectacle.
Combining both elements of a human and a lion, the Sphinx was expertly carved out of limestone.
Resting close to the great Pyramids, you can't miss this fantastic wonder all in its own right.
This is a true Egyptian treasure.
Related Holiday – Egypt – Nile River Cruise including Cairo & Hurghada
5. Valley of the Kings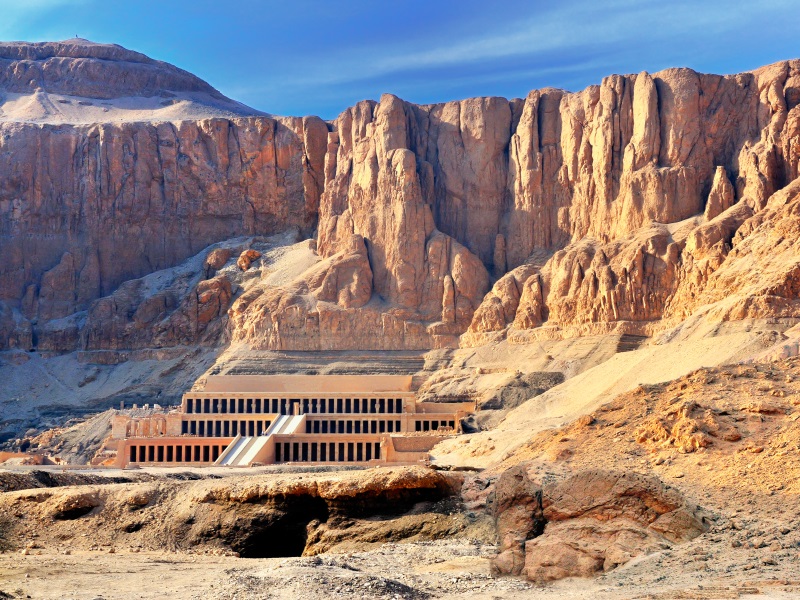 Once the site where tombs for Pharaohs were cut out of rock, the Valley of the Kings is home to some funerary temples that were once used to perform rituals.
Wonderfully preserved, the valley from a distance almost looks like a scale model. This notion is dismissed as you approach, with Hatsheput Temple paling in comparison in size to the huge rock face sitting behind it.
When you arrive and explore the area, you will begin to understand why the site is UNESCO-listed.
Related Holiday – Egypt – Nile River Cruise including Cairo & Hurghada
6. Felucca Sailboat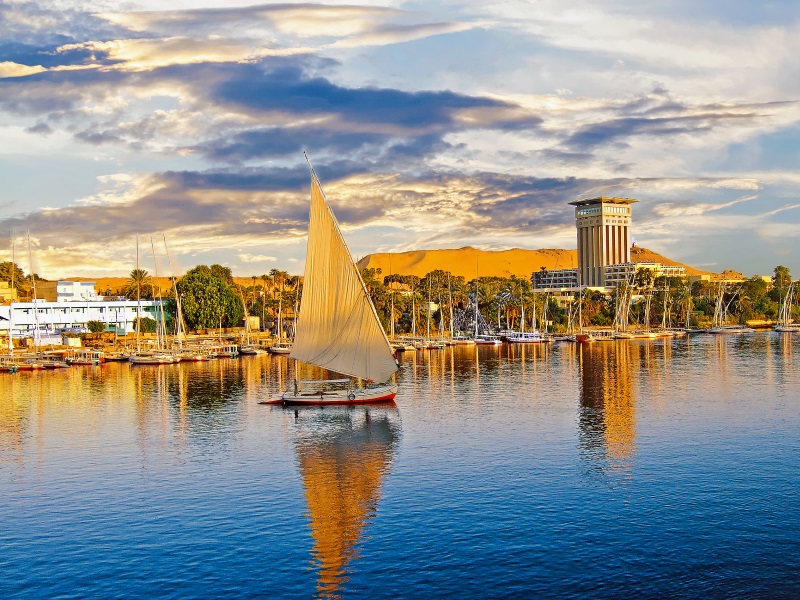 An included journey on a Felucca sailboat is the definition of travelling in style.
These wooden sailboats have been a part of Egyptian culture for centuries.
As you travel around Elephantine Island on the boat, you will be given taste of authentic Egyptian sailing.
You will also be exposed to some wonderful sights as you make your way past some of oldest inhabited parts of the city of Aswan, a crucial trade city for the entire country thanks to its fantastic position on the banks of the River Nile.
Back on land, take the opportunity to learn more about the way of life practiced here by the indigenous Nubian people.
7. Hurghada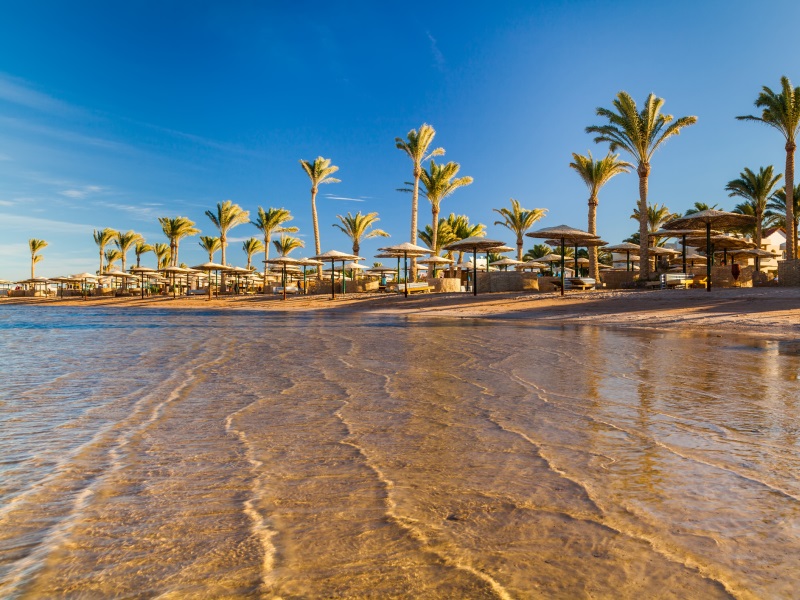 The resort town of Hurghada caps off the end of this magical holiday.
A city that has definitely embraced the modern aspects of life, Hurghada rests on the shores of the Red Sea.
Spend time relaxing on the beach and enjoy the wealth of facilities and sights on offer, including Mini Egypt, an attraction with some small scale replicas of some of the great Egyptian landmarks visited during earlier parts of your holiday.
The city is also the perfect place to browse for some last minute gifts, souvenirs, and treats to take back home with you.
Visit Egypt
Learn more about this Nile River Cruise including Cairo & Hurghada here.
Have you been to any of the featured destinations?
Let us know by leaving us a comment on facebook.
Similar Features
An Unforgettable tour of Jordan & Petra – 6 Marvels
Pearls of the Aegean – 5 wonderful Turkish highlights
7 of the most surreal landscapes on the planet
---
Follow us on Facebook or on Instagram @DCThomsonTravel. Got a travel suggestion or story you want to share, email us at holidayenquiries@dcttravel.co.uk.