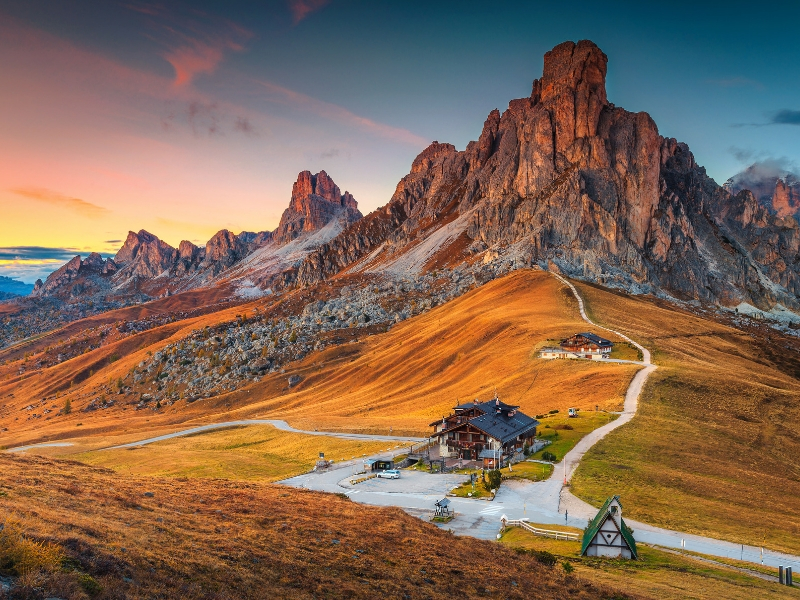 A great holiday destination, Italy can cater to all tastes.
Today, we take a look at the 'Beautiful Country' from a hiker's perspective, highlighting 5 'bellissimo' destinations that attract thousands of hikers of all experience levels to the country as they search for some of the best sights in Europe, and indeed, the world.
1. Piedmont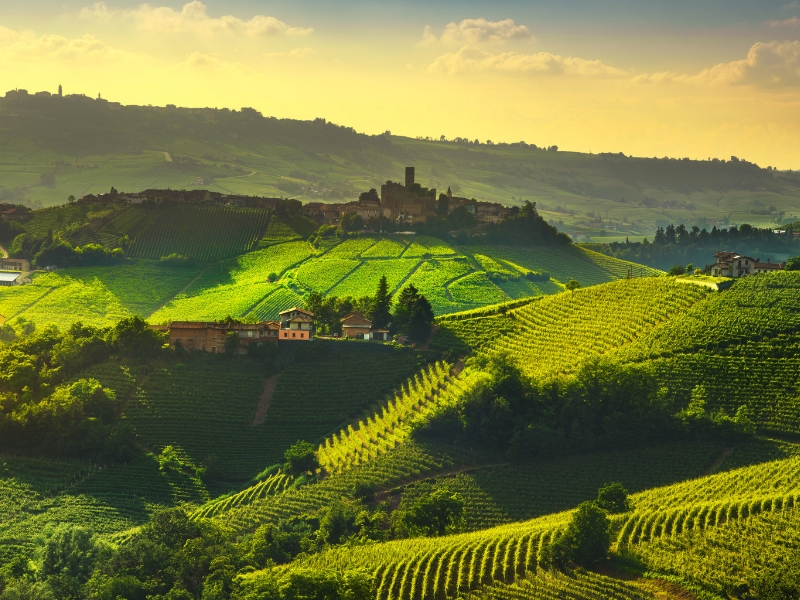 Known as the 'Foot of the mountain', Piedmont is a stunning region with rolling hills, plenty of picturesque villages to stop off, and lots of lush meadows where the beauty of your natural surroundings will leave you dazzled.
Within Piedmont, key hiking locations include; Val Grande National Park and the areas around both Macugnaga and Formazza.
At the foot of the Alps, the region offers terrain that ranges in difficulty, ensuring that there are challenges out there if you're looking for an adventure.
2. Tuscany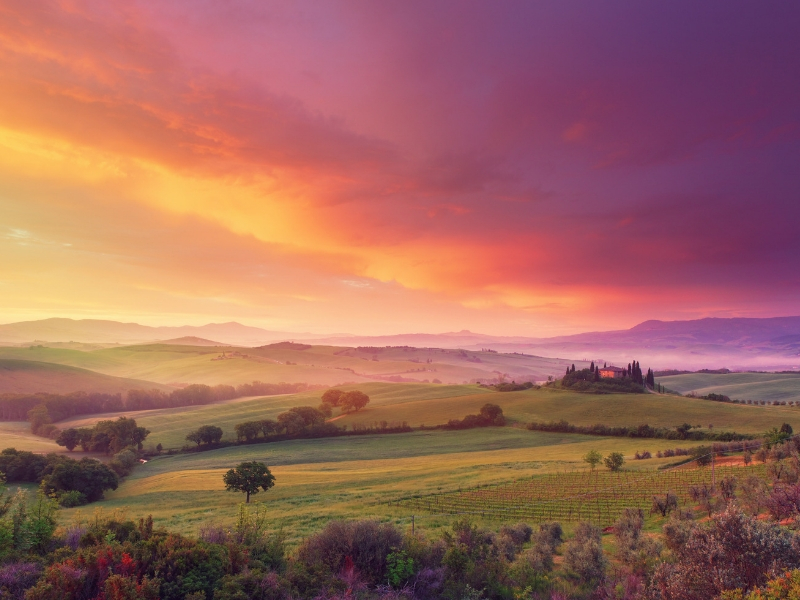 Tuscany, home to historic cities like Florence, Pisa, of Leaning Tower fame, and pretty San Gimignano, is one of the great regions in Italy.
Upon route selection, ensure that you allocate yourself some time to venture back into civilisation with a trip to one of the delightful villages.
We thoroughly recommend San Gimignano. Set on a hill, the town, dating back to medieval times, is protected by high walls constructed in the 13th century.
Located in the centre of the country, take time as you hike around the heart of this stunning terain.
Tuscany's landscape is renowned around the world.
Following your chosen route, features to look out for include the famed rolling hills and the tall and exotic Cypress Trees that stand out immediately along the roads and trails around the region.
These trees have long provided the perfect subject for painters from around the globe looking to start their latest masterpiece.
3. Sardinia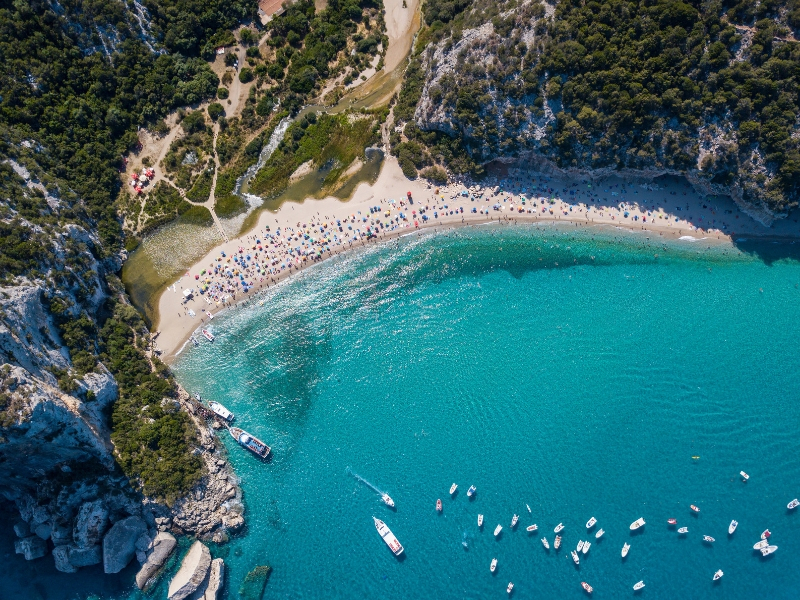 The island of Sardinia, resting off the Italian mainland, boasts a brilliant coastline ideal for exploring on a hike or two.
This Mediterranean beauty has over 2000 metres of coastline to explore!
Where to start?
We recommend starting with off with Baunei, followed with the main course of Cala Gonone, then a pudding of Dorgali.
Baunei, a Sardinian commune, is the perfect introduction to the island.
Here you will find the rocky beach known as Pedra Longa.
This rocky terrain is great for hiking and provides scenic views as you look out across the water.
The huge rock formations here are tremendously impressive and pose a formidable climbing challenge for even the most experienced of rock climbers.
Slightly inland, the nature reserve known as Altopiano di Golgo provides wide open, slightly flatter terrain for those looking to head away from the coastline.
Seaside town Cala Gonone is quite popular with tourists.
With its long stretch of beach, the area known as Cala Fuili, situated close to town, provides one the very best scenic strolls in Sardinia.
Famed for its beaches, Dorgali is the perfect place to wind down after a day exploring the island's interior.
Both Cala Luna and the beaches found along the Gulf of Orosei can provide the perfect place to unwind and admire your surroundings, perhaps with a refreshing drink and bite to eat.
4. Mount Etna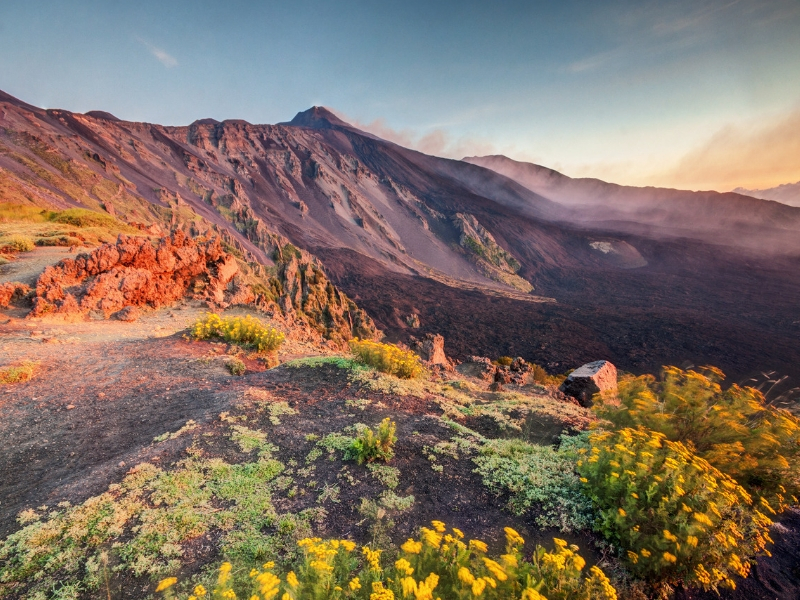 Volcanic Mount Etna has had a huge impact on the Sicilian landscape surrounding it.
Visitors often use nearby Catania as a base before undergoing their journey in search of the volcano's summit.
However, you cannot undertake this journey without the guidance of a licensed expert.
Mount Etna is Europe's biggest volcano, has a long past, and is known for its many eruptions.
Before deciding to climb the mountain, check the weather forecast ahead of time as the sometimes temperamental conditions can result in the summit being hidden away under clouds.
This then means your reward for exerting yourself in reaching the top, the view, is also tucked away around a gloomy cloud.
5. South Tyrol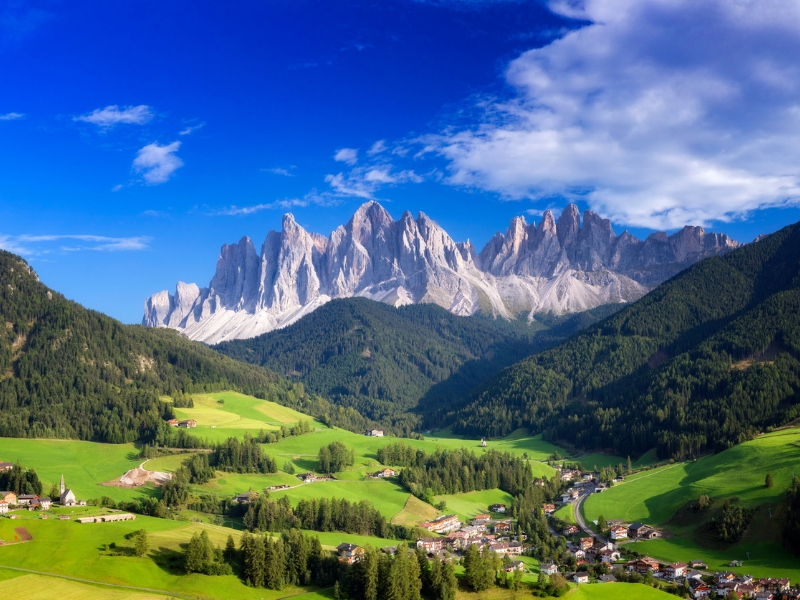 To the country's north, South Tyrol confusingly awaits.
Resting on the border of both Austria and Switzerland, South Tyrol is shadowed by the mighty Dolomites mountain range.
Using Bolzano, complete with 13th-century castle, as a base, South Tyrol offers huge stretches of meadows, and the chance to see some of Italy's vast vineyards up close.
Both Puster Valley and Seiser Alm, a huge meadow area are perfect places to commence your journey out into the beautiful Northern Italy countryside.
The perfect stroll where you eventually arrive at terraced gardens, Sissi's Path, found in the hillside town of Merano, offers a great walk without having to commit to going out far into the countryside.
Have any Italy hiking tips?
Let us know by leaving us a comment on facebook.
---
Follow us on Facebook or on Instagram @DCThomsonTravel. Got a travel suggestion or story you want to share, email us at holidayenquiries@dcttravel.co.uk.