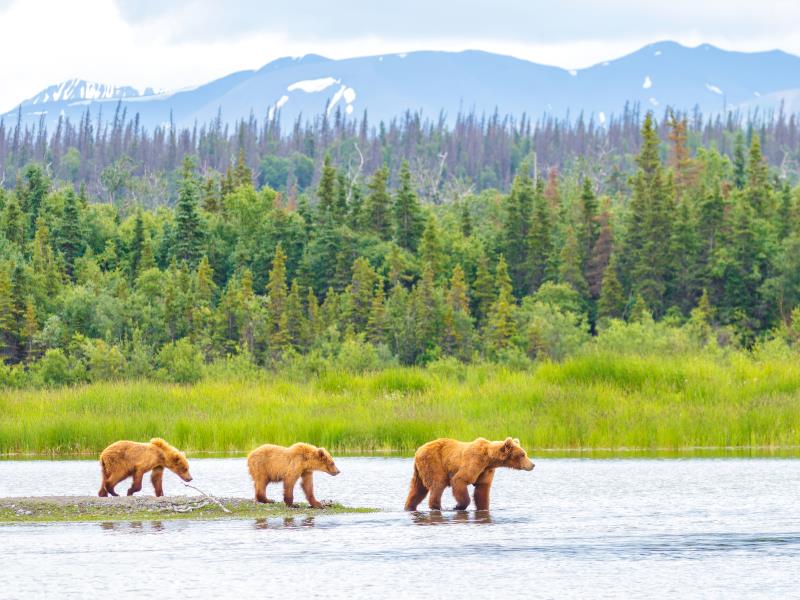 Visiting some of the planet's greatest wilderness areas, we highlight 11 'roaring' great wildlife spots that can be fantastic holiday destinations.
Travelling the globe, our latest list takes us from the Northern edges of America to the Alpine regions of Japan.
Hiking boots at the ready as we start our adventure with a look at the 'the last frontier' Alaska.
1. Alaska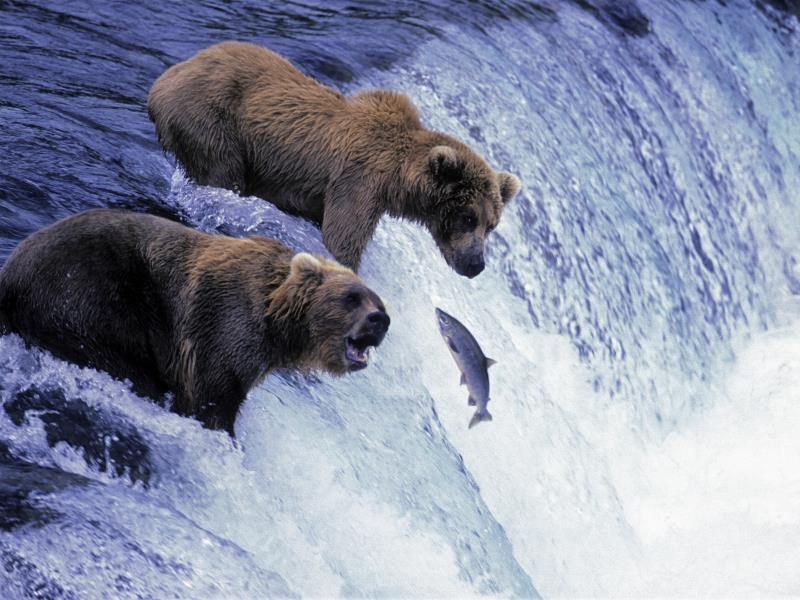 One of America's most scenic regions, Alaska found in North, is home to an array of wildlife.
With some great natural landscapes like Denali National Park and Preserve, Glacier Bay National Park and Preserve, and the magical Kenai Fjords National Park, there are plenty of locations that take you deep into the wild of America.
An array of wildlife can often be spotted around the region arriving in all shapes and sizes.
From mammoth Whales to the iconic Grizzly Bear, Alaska is home to some of the most stunning natural habitats in the world.
2. Costa Rica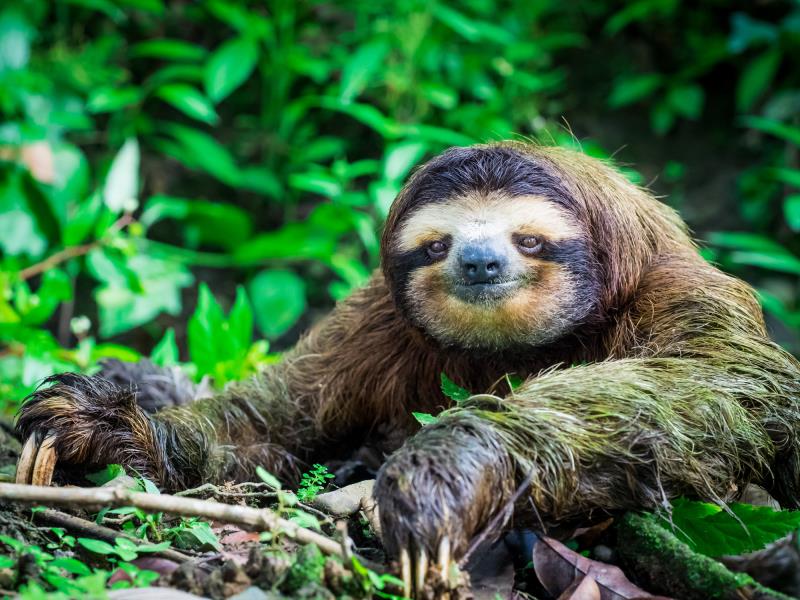 Central American treasure Costa Rica is truly a natural paradise.
Here, wildlife prospers within the country's famous rainforests.
On your travels around the country, you may come across Three-toed Sloths, Tapirs, Scarlet Macaws and a number of reptiles.
Along Costa Rica's shoreline, you may also stumble across Turtles on the beach and Dolphins playing out in the water.
3. India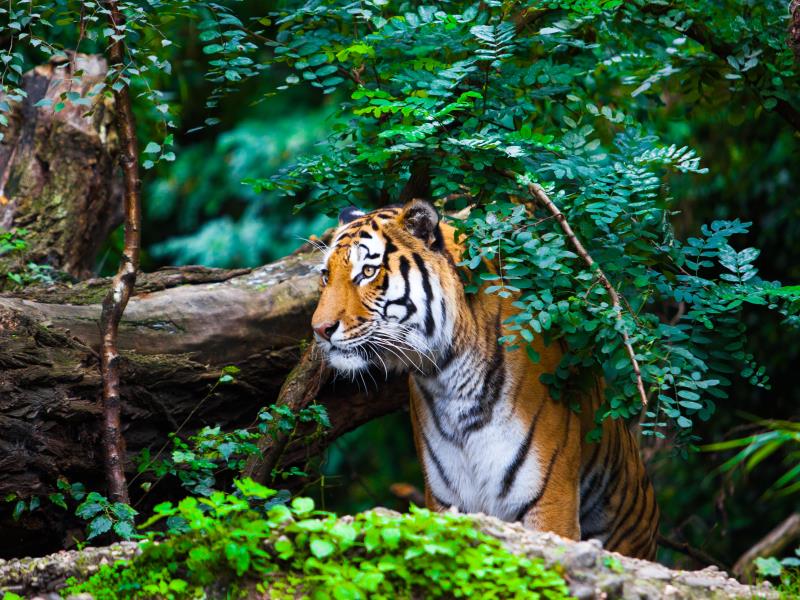 A vast country, a number of iconic animals call India home.
Indian Elephants, Sloth Bears, Asian Lions, snakes, and Macaques roam one of the world's biggest countries.
Famously, the Royal Bengal Tiger can be spotted within the limits of Ranthambhore National Park.
This mysterious predator is one of the world's most iconic hunters.
An opportunity to be expert-led around the Park should not be turned down lightly. As you explore this great natural landscape, you will become more informed about one of the world's great animals.
4. Kalahari Desert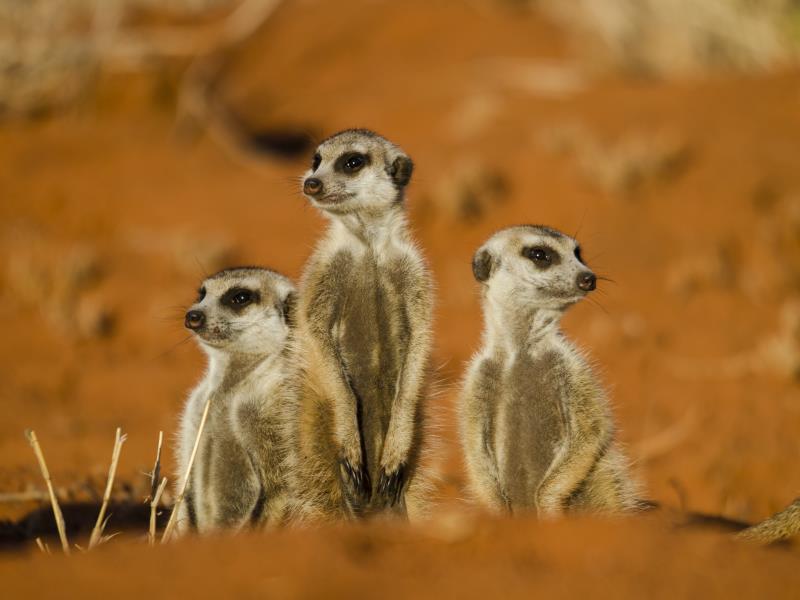 The huge Kalahari Desert ignores borders and has grown into parts of Botswana, Namibia, and South Africa.
Hyenas, Lions, Antelope, and a number of birds somehow survive in this harsh environment.
Curiously, Meerkats can also be found living the Desert.
Burrowing underground for protection, Meerkats often rise from their slumber in tight-knit groups.
5. Kenya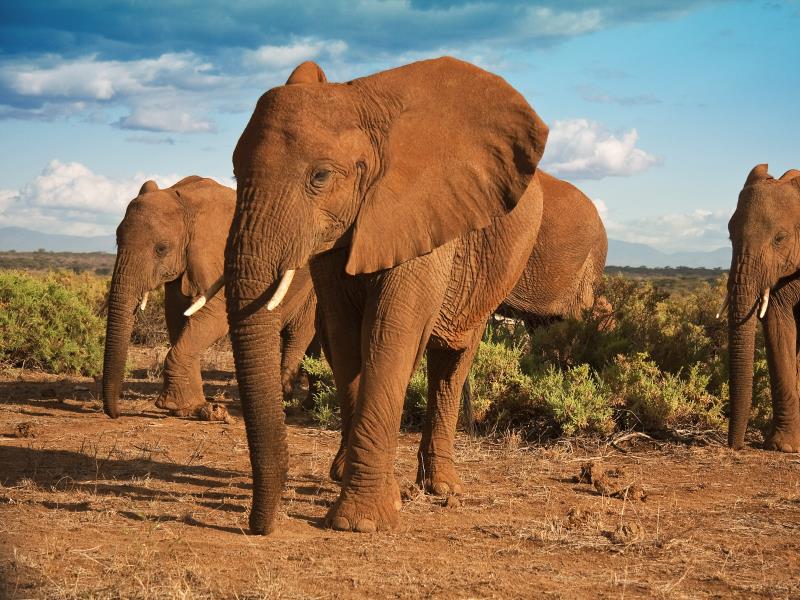 The humongous African continent really is one of the wildlife capitals of the world.
Kenya is no exception. Around the country, you will find Lions, Leopards, Elephants, Rhinos, and Buffalos to name just a few.
Famed for its wildlife, tourists from around the world travel to experience this diverse landscape for themselves.
6. Maine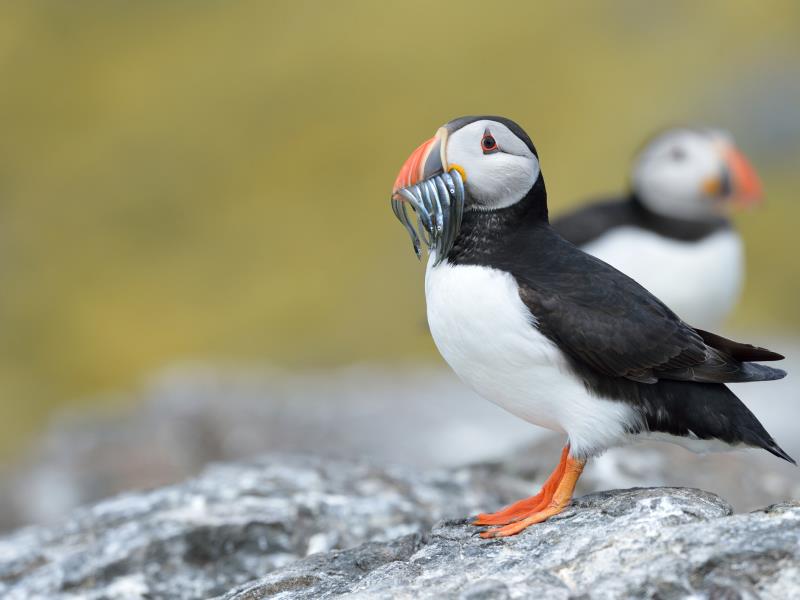 Scenic Maine is the United States' most Northern state.
Thanks to this geological fact and the state's rocky coastline, Maine is somewhat a Bird Paradise.
Wonderful Atlantic Puffins can be spotted along the coastline, nesting in rocky nooks and crannies once worn away by the tough Atlantic Ocean.
Further inland, you can often find Moose going about their business.
7. South Africa
South Africa, home to the stunning Blyde River Canyon and bustling Cape Town amongst other highlights, is one of the great animal kingdoms in the world.
Boulder's Beach on the country's coastline is home to a rather large population of Penguins.
Deeper into the country, Kruger National Park is one of the African continents biggest game reserves.
Here you can often spot, and come into close contact with, a number of animals including, Lions, Leopards, Zebras and Rhinoceros.
Expert tours journeying through the Park are available, allowing to learn and catch sight of some of the greatest animals on the planet.
8. Vancouver Island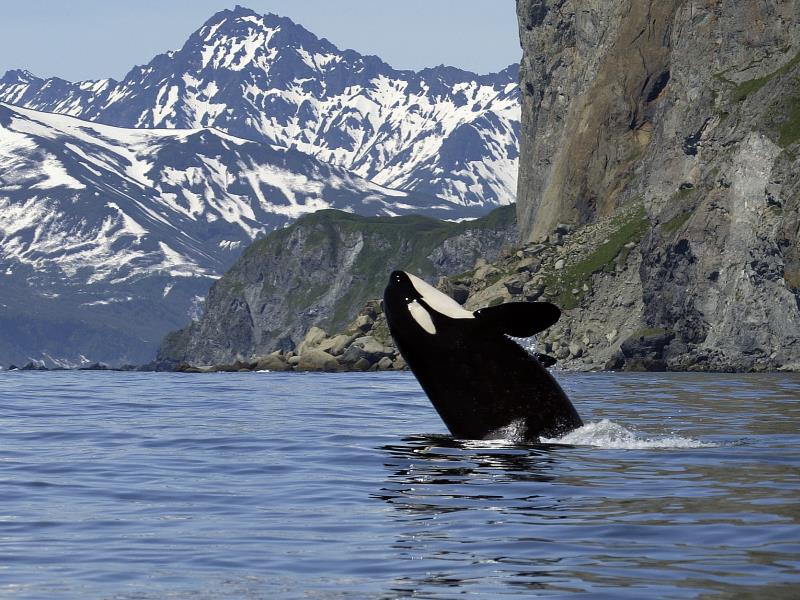 Vancouver Island, part of Canada, is one of the best places to observe Orcas (Killer Whales).
These supremely intelligent animals can often be spotted to the south of the Island, just off the coast.
Actually part of the Dolphin family, Orcas bear some resemblance to their smaller relatives.
However, their famous black appearance is instantly recognisable.
If in search of a bigger sight, Pacific Grey Whales can also be spotted around the coast of Vancouver Island depending on the season.
On land, you will often find Sea Lions lazing on the shoreline, and Black Bears are a common sight throughout the island.
9. Yellowstone National Park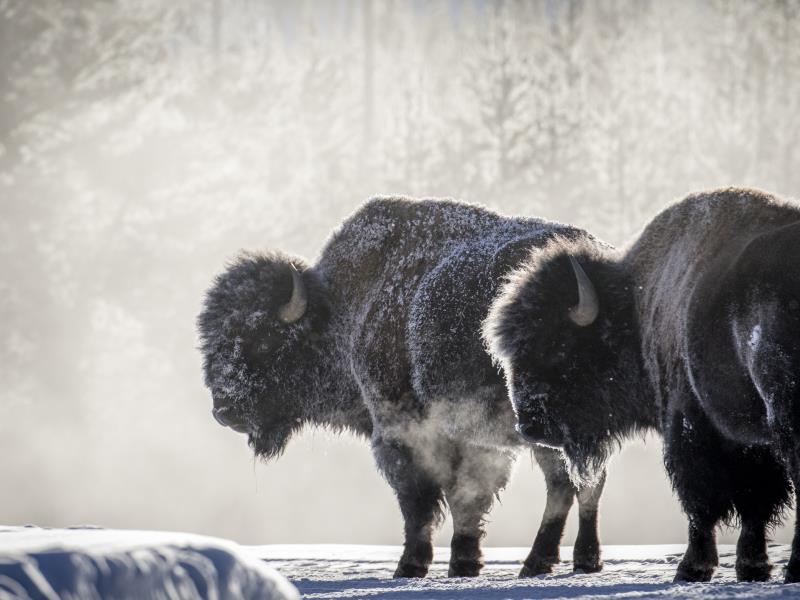 One of America's best known National Parks, Yellowstone National Park is a huge stretch of wilderness home to a number of noble animals including Bison (reintroduced successfully to the area), Wolves, Grizzly Bears, and Rocky Mountain Elk.
A tremendously special part of the country, Yellowstone attracts visitors from far and wide looking to tick off a great American national treasure off their list.
Bit of Trivia – Yellowstone National Park actually rests on top of a supervolcanic crater.
10. Japan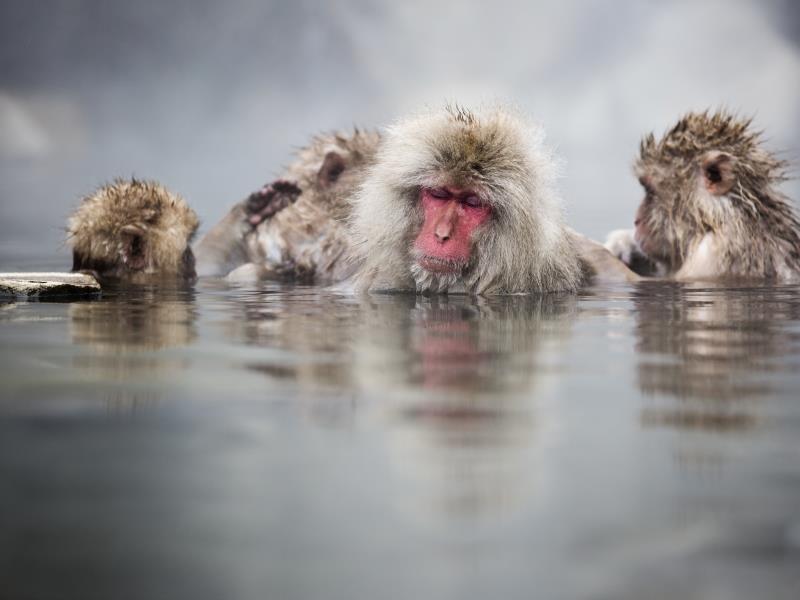 Heading East, Japan, comprised of a number of islands, is a great place to encounter wildlife.
Whales can be sometimes be spotted along the country's coastline. Huge Sperm Whales are really a staggering sight!
One of the most photographed locations in the country, we recommend taking the time to visit Jigokudani Monkey Park, home a wonderful looking thermal pools frequently occupied by large numbers of Japanese Macaques.
Taking a break from the cold (who can blame them?), the Macaques spend large amounts of time catching up together and relaxing in one of the thermal pools available.
This alpine attraction is one of Japan's most popular tourist spots.
11. Scotland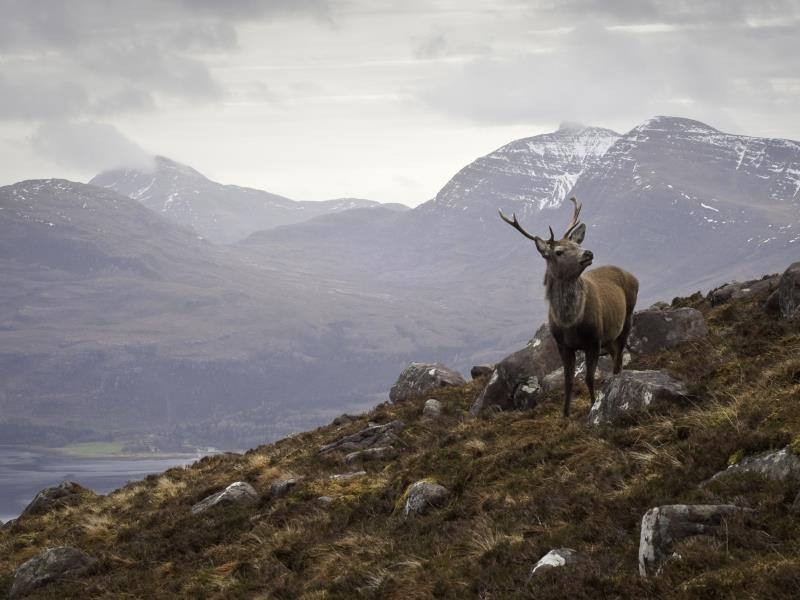 Much closer to home, Scotland's varied landscape, particularly the Scottish Highlands, can be a great wildlife destination.
From Perth, 'the Gateway to the Highlands', onwards, the magical Highlands are home to Deer, Grouse, in some parts Capercaillies, and a vast number of birds including the White-tailed Eagle.
Similar Features
Amazing animals to look out for during an Arctic Adventure
6 Glorious animals 'Toucan' see in Costa Rica
The wonderful wildlife of India's Golden Triangle
---
Follow us on Facebook or on Instagram @DCThomsonTravel. Got a travel suggestion or story you want to share, email us at holidayenquiries@dcttravel.co.uk.