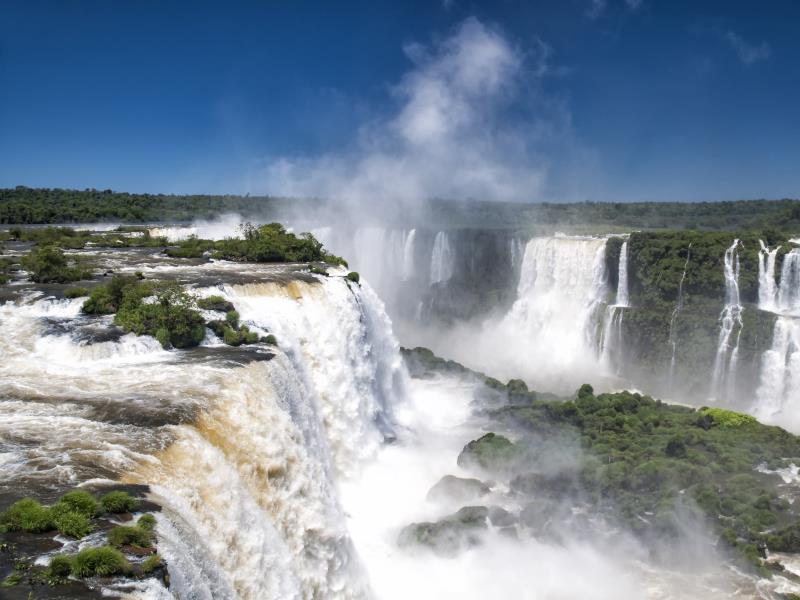 A vast country, one of the South American continent's largest, Argentina is home to a number of great natural sights that attract visitors from around the globe.
Ranging from striking desert landscapes to tremendous ice-cool glaciers that are slowly shifting across the country, sights found throughout the country often vary from one extreme to another.
Join us as we take a look at 5 striking natural sights, beginning our exploration with a look at one of the world's greatest waterfalls.
1. Devil's Throat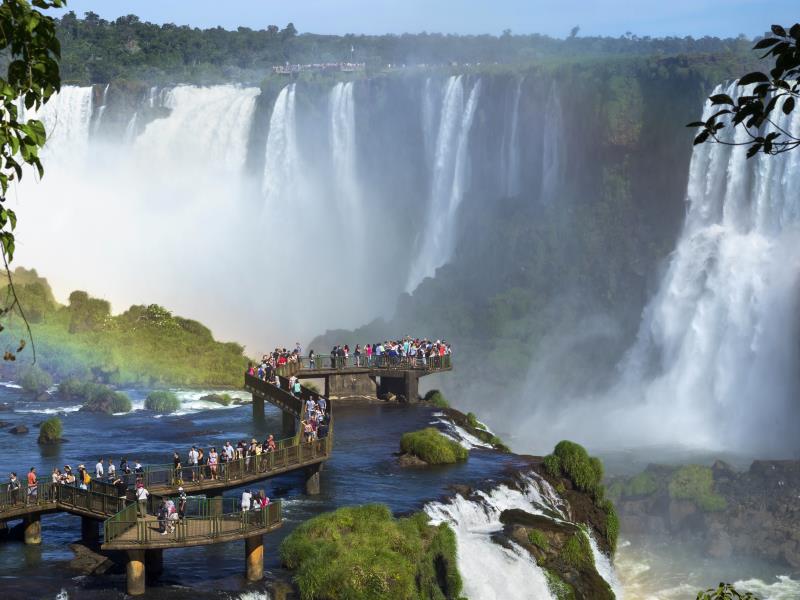 The U-shaped and terrifyingly titled Devil's Throat is one of Argentina's most awe-inspiring attractions.
Sending water down over 80 metres, the water below froths and a mesmerising mist rises from the crashing water below.
Bit of Trivia – the waterfall's Spanish name is Garganta del Diablo.
This waterfall is one of South America's greatest natural sights.
2. Iguazu National Park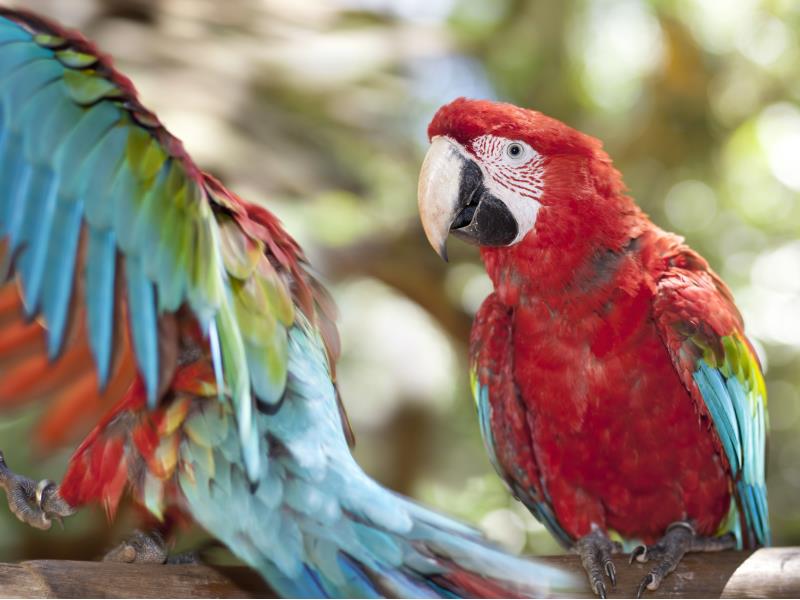 Home to the Devil's Throat and a number of other waterfalls, Iguazu National Park also contains a large area of tropical rainforest.
The Park, UNESCO-listed, rests on Argentina's border with neighbouring Brazil with huge parts of the landscape belonging to Argentina's South American neighbour within Iguacu National Park.
A national treasure, Iguazu National Park cover an impressive area over 200 square miles.
Besides the main waterfalls, there are a number of trails you can follow under expert guidance.
Following experts, you will be led through the landscape dominated by rainforest.
During your journey, you will be able to learn more about the Park and partake in some wildlife spotting.
Macaws (pictured), Giant Anteaters, and Howler Monkeys are just some of the animals that call the Park home.
3. Perito Moreno Glacier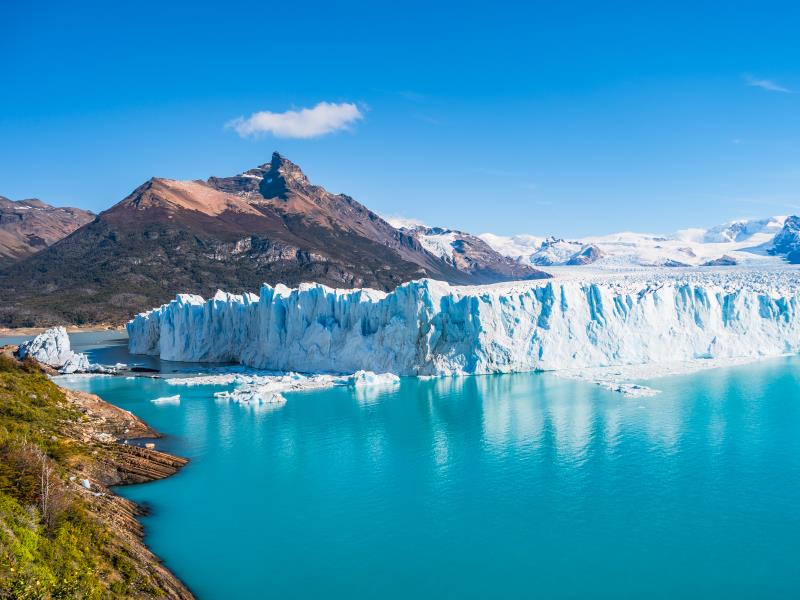 Resting within Los Glaciares National Park, Perito Moreno Glacier is one of Argentina's most naturally important attractions.
The glacier, a vast almost wall-like block of ice, is difficult to comprehend given its size.
Bit of Trivia – The glacier was named after a famous pioneer, Francisco Moreno.
This famous glacier is a rather special example of a glacier where ice actually advances slowly forward rather than retreating back toward its source.
The sheer power of the natural shifting ice can result in a loud, intimidating spectacle where huge sections of ice are slowly but surely forced off the main glacier and end up violently crashing into Argentino Lake, one of the largest freshwater lakes on the planet.
Visiting the glacier requires that you hike to the main viewing area where there a number of great vantage points offering the chance to experience this truly special natural sight up close in the flesh.
On arrival, you will not only be struck by the sharp colours of the ice, but your ears will also pick the sound of the contorting and breaking ice as it slowly undergoes its journey forward.
4. Quebrada de Humahuaca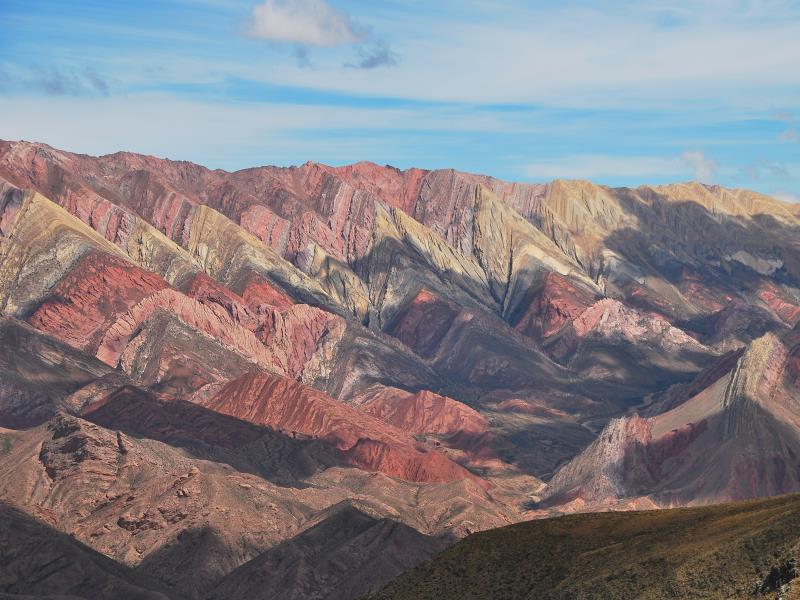 A mesmerising valley found in the north of Argentina, Quebrada de Humahuaca is famed for its unique rock formations that at 'points' look almost man-made, similar to a slate roof.
Differently coloured layers of rock create an interesting sight.
With a wide range of colours on display ranging from yellow, green to deep lava red, the valley has a long history and ties to the lost Incan Empire who once used the valley as a trading route between settlements.
This desert landscape is a great, surprising natural landscape found in the rocky north of the humongous country.
5. Talampaya National Park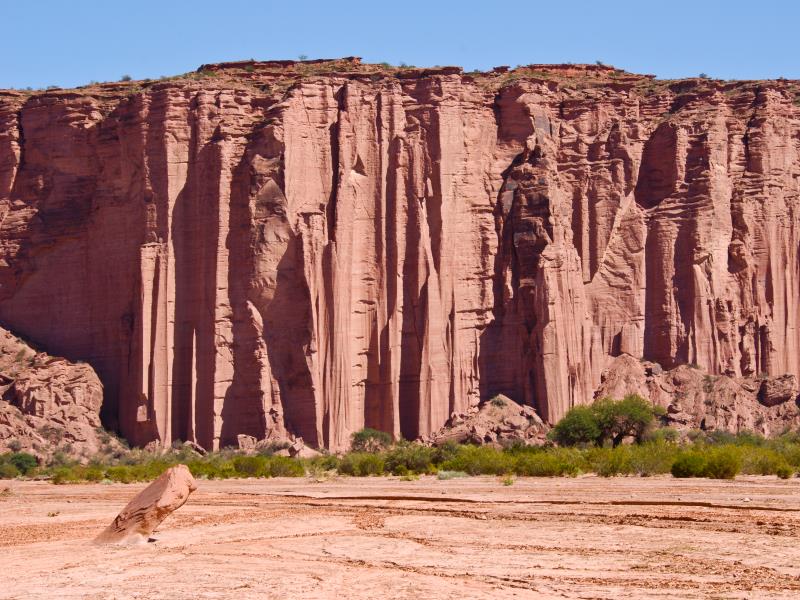 UNESCO-listed for close to 20 years, Talampaya National Park is a spectacular desert landscape home to a number of fantastic red rock formations that bear some resemblance to those found of the protected national parks found throughout the North American continent.
This part has an intriguing history and a quite unique geology.
In fact, the Park is rich in fossils that indicate that Dinosaurs once roamed this landscape, although it has changed dramatically since then.
Famously, Talampaya is home to huge rock walls that rise over 100 metres at points.
These red stone formations are some of the Park's main attractions.
Start the planning
Find a wide range of accommodation throughout Argentina here.
Similar Features
7 Breathtaking sights around the world you won't believe!
11 Roaring great wildlife spots around the planet
---
Follow us on Facebook or on Instagram @DCThomsonTravel. Got a travel suggestion or story you want to share, email us at holidayenquiries@dcttravel.co.uk.