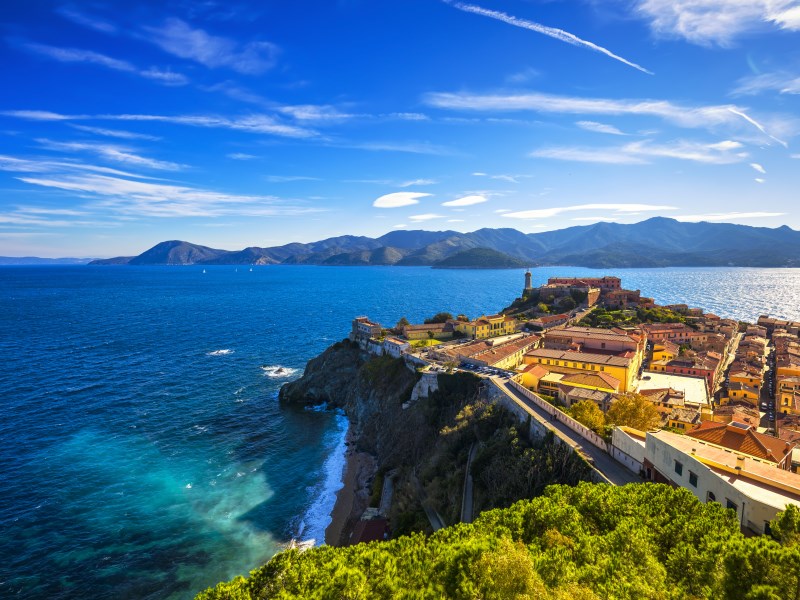 Worried about rain having a negative impact on your holiday?
It is a common concern amongst holidaymakers worried about their escape in search of sunshine being hampered by bad weather.
Just off the coast of the Italian mainland close to Tuscany, the Island of Elba, famously home to Napoleon Bonaparte during his exile from France between 1814 and 1815, has just launched an initiative to help combat weather-related holiday problems with its 'Elba No Rain' initiative.
As reported by Lonely Planet, the popular Mediterranean holiday destination, that offers sandy beaches, historic sites and of course renowned Italian cuisine, is offering the new initiative throughout May.
How does it work?
For the entire month of May, you'll get a refund of the money paid for your hotel stay if there are more than two hours of rain during the day.
A large number of hotels and hostel owners have joined the iniative (find out more here).
The island has a famously unpredictable at times micro-weather climate where the conditions can change dramatically.
The 'Elba No Rain' initiative is a great way to promote the island and encourage tourists to visit and see all that the famous Italian holiday destination has to offer.
In place until the May 31, the key to taking advantage of the offer is booking quickly. Find out further details about the initiative including refund conditions here.
Important note: Not all hotels have adopted this temporary refund policy. Find out which hotels are participating by visiting the initiatives website here.
Have you visited Elba?
Let us know by leaving us a comment on facebook.
Similar Features
The search is on for a bartender to work in Caribbean paradise
VisitScotland launches new guide on health & well-being
Airbnb competition winners first to stay in Louvre in centuries
---
Follow us on Facebook or on Instagram @DCThomsonTravel. Got a travel suggestion or story you want to share, email us at holidayenquiries@dcttravel.co.uk.