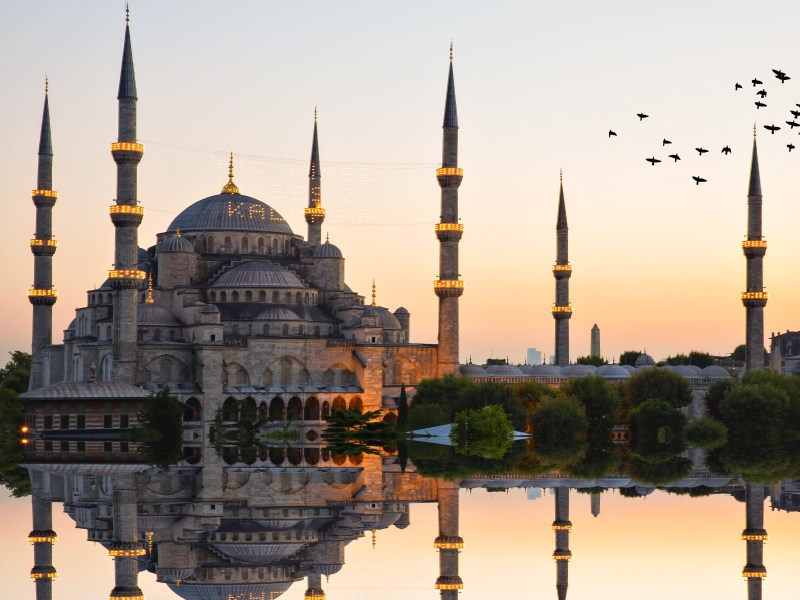 A trending holiday destination this year, Turkey is a wonderful country that offers spectacular weather, historic sights, and unique cultural experiences.
A country that falls between eastern Europe and western Asia, Turkey's culture has been shaped by a wide range of influences ranging from both the time of the Romans, the Ottoman Empire, and ancient Greece. Some of the world's most important historical sites can be found here.
We celebrate a great holiday 'Istanbul, Ephesus & Troy'departure, that offers flights from Edinburgh, by taking a look at 5 notable sights in this vast country.
1. Blue Mosque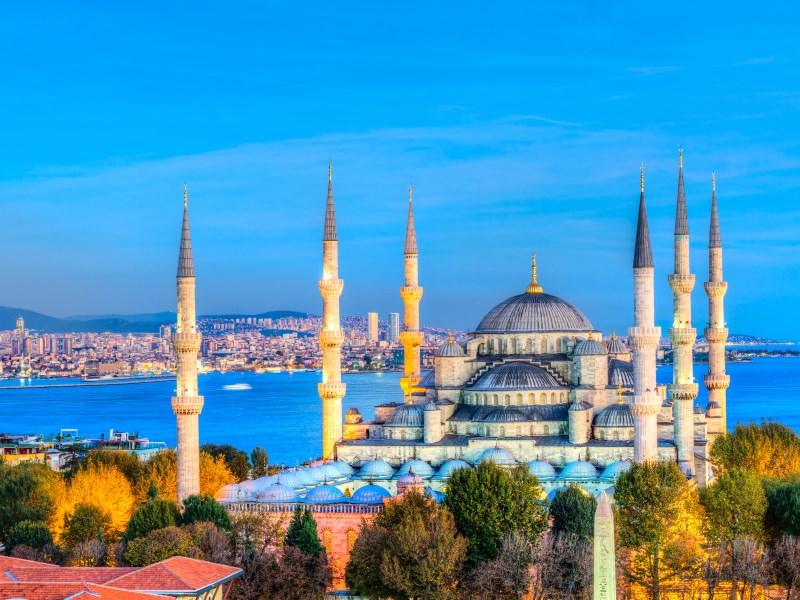 One of the world's most iconic mosques, the Blue Mosque or Sultan Ahmed Mosque, is in many ways a symbol of Istanbul.
Referred to as the Blue Mosque as a result of its colourful interior, this is an exceptional Turkish experience.
Constructed in the 17th century, the Mosque is still in use as a religious place of worship as well as catering to a large number of tourists that visit each year.
All visitors are asked to take their shoes (bags provided free of charge) before entering the famous mosque (entry is free).
Prayer takes place five times a day with the mosque closing during each prayer time throughout the day.
Related Holiday – Istanbul, Ephesus & Troy
2. Pamukkale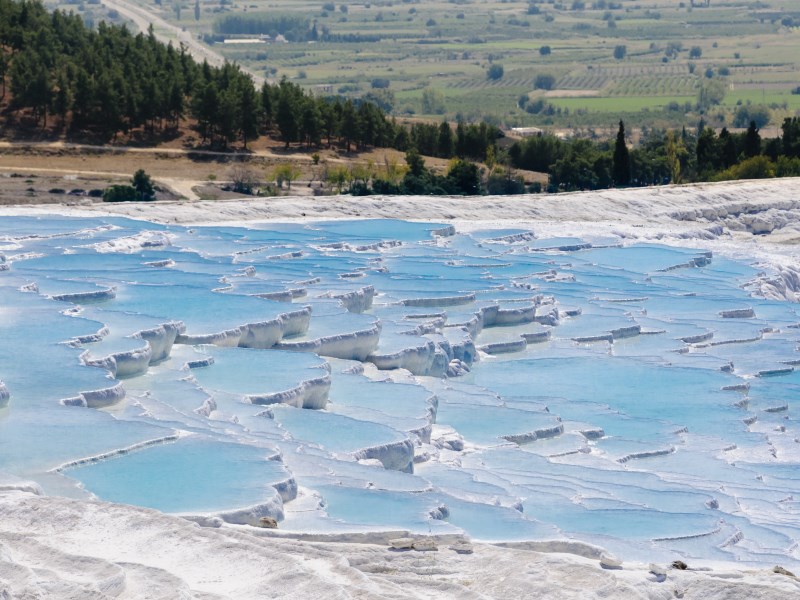 An optional tour available during the holiday, the geological wonder Pamukkale is an exceptional sight.
Here, deposits of white calcium have slowly shaped the landscape into a terraced waterfall of sorts.
Appearing like huge slabs of sugar, the huge deposits (some several metres tall!) contain mineral-rich thermal waters.
There was once a city that surrounded these mysterious pools over a thousand years ago.
Today, the ruins can be explored at leisure.
Related Holiday – Istanbul, Ephesus & Troy
3. Pergamon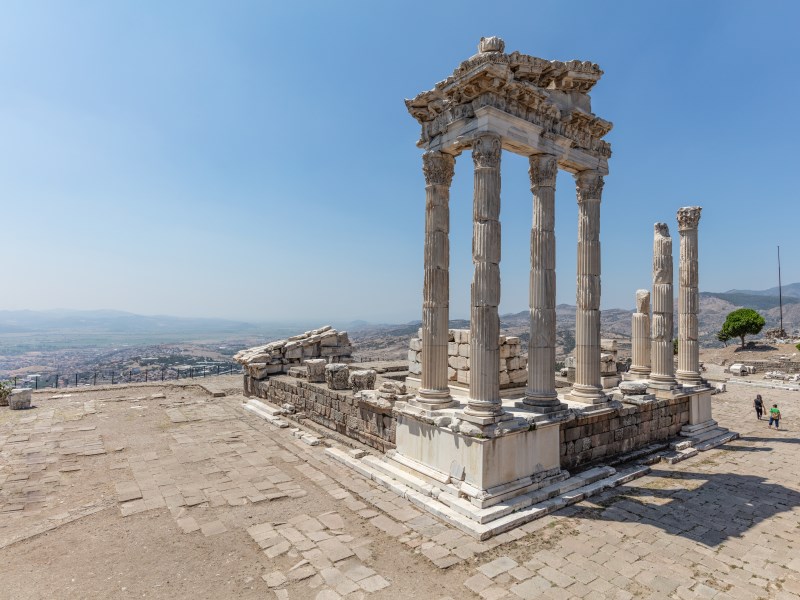 Once part of Classical Greece, the ancient city of Pergamon was once one of the most influential cities in all of Ancient Greece.
Found in the province of Izmir, the ruins of the city are a great place to visit where you almost take a step back in time upon entering the city limits.
Portions of the lost city have been reconstructed and the results are wonderful.
The Temple of Trajan (pictured) is a memorable sight, as is the remains of an ancient 10,000-seater theatre.
Related Holiday – Istanbul, Ephesus & Troy
4. Ruins of Ephesus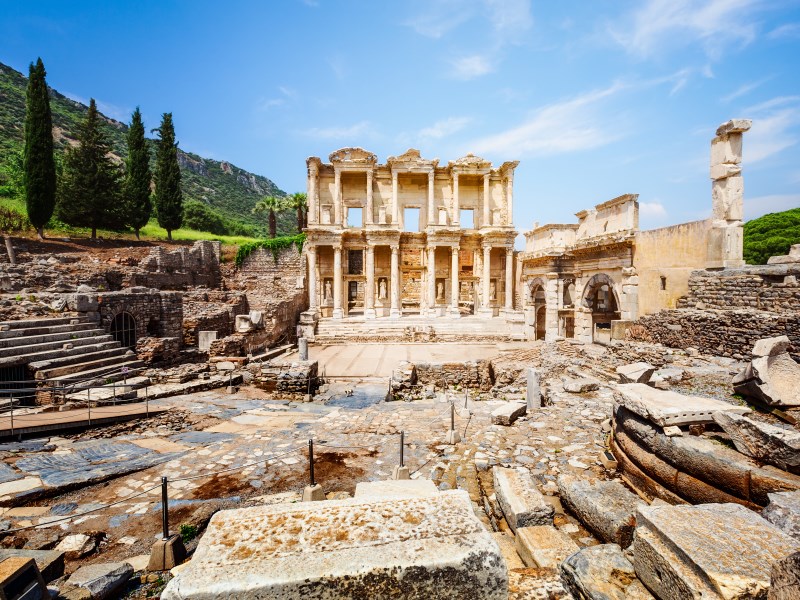 Once a crucial trading point for travellers hailing from far and wide, the ancient city of Ephesus is rightly UNESCO-listed, an indication of its historical importance.
In a country full of historical highlights, the famous ruins of Ephesus are right up there amongst Turkey's most important and popular.
Amongst the ruins, visitors can spot former churches, fountains, and temples, as well as ancient bath-houses.
Related Holiday – Istanbul, Ephesus & Troy
5. Topkapi Palace Museum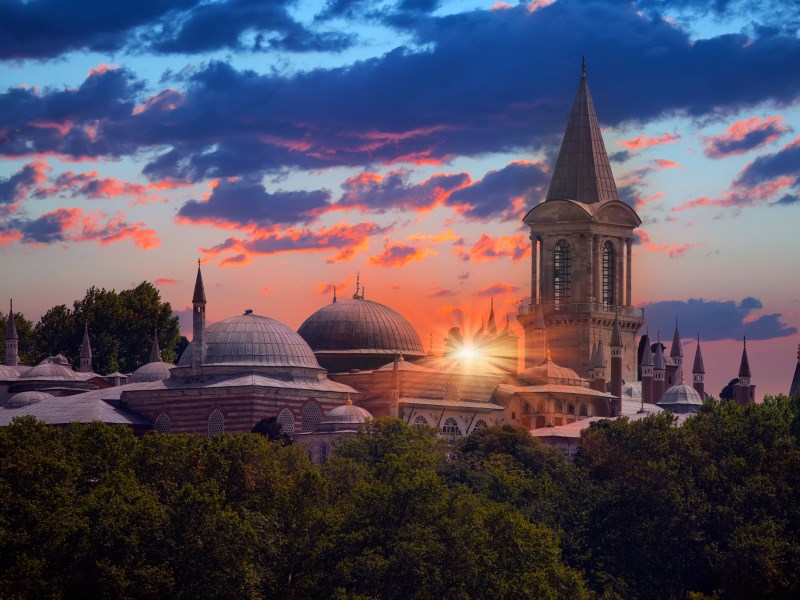 Today a museum, Topkapi Palace is hundreds of years old and one of the city's most important landmarks.
A wonderful Turkish highlight, the Palace has a long and colourful past which the range of exhibits on display detail.
Once the heart of the lost Ottoman Empire, Topkapi is home to some great pavilions and treasury stocked with priceless jewels and treasures that are the stuff of legend.
Explore Turkey for yourself
Start planning your holiday to the region by viewing this excellent escorted holidays departure here.
Have you visited any of the featured destinations?
Let us know by leaving us a comment on facebook.
Similar Features
5 historic sights in Classical Spain
Time to grab your boots! 10 'Maravilloso' Spanish walking holidays
A look at Artistic Bilbao: 5 highlights
---
Follow us on Facebook or on Instagram @DCThomsonTravel. Got a travel suggestion or story you want to share, email us at holidayenquiries@dcttravel.co.uk.