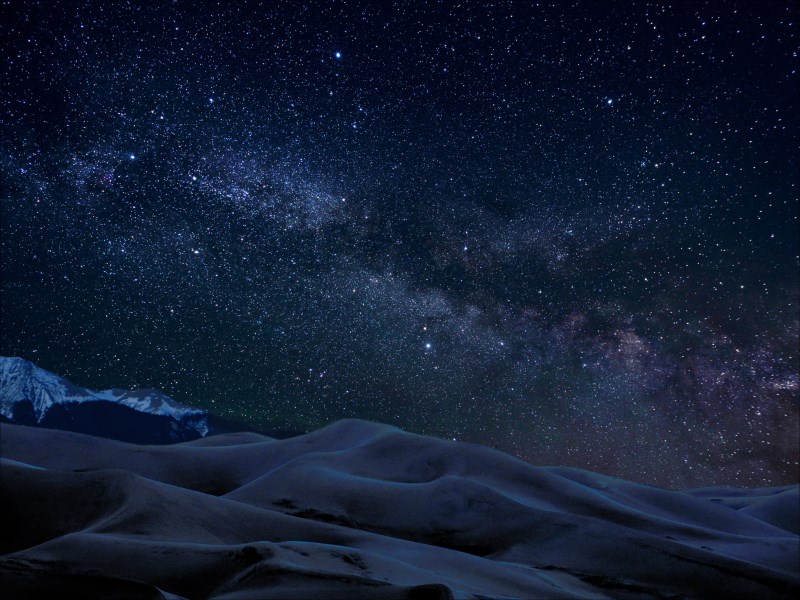 One of the ultimate destinations for stargazers, Great Sand Dunes National Park in Colorado has recently been officially recognised as an International Dark Sky Park.
As announced  by the National Park Service, Great Sand Dunes joins three other parks in Colorado to hold the designation.
In conjunction with the International Dark-Sky Association, the National Park is now officially recognised for its exceptional quality of dark night skies and preservation and education efforts.
First established in 1932, the Park is home to the tallest dunes in the North American continent.
The park's vast alpine landscape is one of the best places on the planet to observe the night sky, spread across over 149,164 acres of protected landscape.
Visitors are even known to explore the Park at night under the moonlight.
Great Sand Dunes Superintendent Pamela Rice said: "It's no surprise that Great Sand Dunes has been building a reputation for good night sky viewing."
"The dry air, high elevation, and lack of light pollution all make the park an ideal dark-sky destination."
"We are thrilled with receiving this recognition as an International Dark Sky Park."
The International Dark-Sky Association is recongised around the world for tackling global light pollution. Further information about the organisation can be found here.
Share your thoughts
Leave us a comment on facebook.
Similar Features
New bus route announced from Dundee to Edinburgh Airport
This Italian Island will refund your hotel if it rains too much
The famous wave in Arizona may soon open to more visitors
---
Follow us on Facebook or on Instagram @DCThomsonTravel. Got a travel suggestion or story you want to share, email us at holidayenquiries@dcttravel.co.uk.