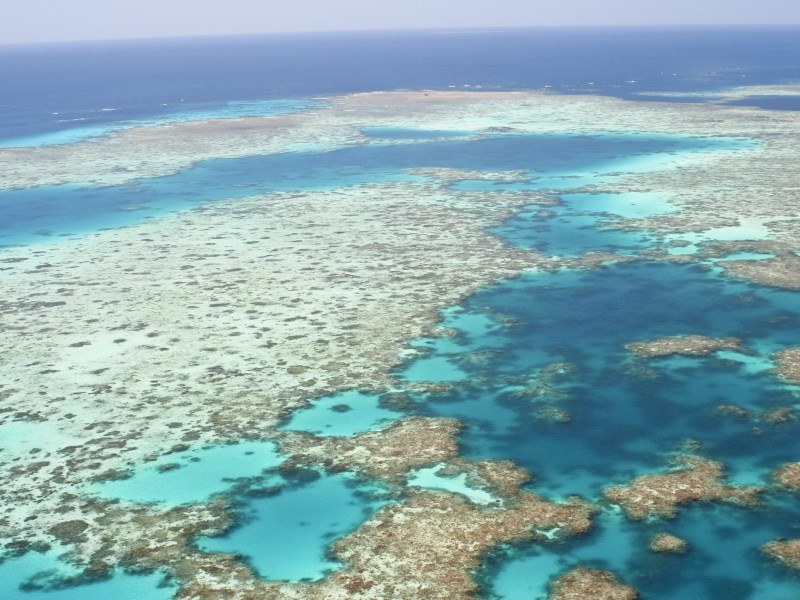 You can now catch an Uber to the Great Barrier Reef, one of the great wonders of the world.
Tourists visiting Australia's Great Barrier Reef can now hail an Uber that can take them on a tour of the famous coral reef.
Partnering with Tourism and Events Queensland, tourists will be able to book the world's first rideshare submarine called 'ScUber'.
The ride will cost $1500 per person with the first departure taking place on May 27.
This once-in-a-lifetime opportunity will take passengers underwater where they will get an up close look at one of the world's most important diverse ecosystems.
Starting with a helicopter ride, passengers will be transported to the submarine before starting their tour of the vast coral reef, designated one of the great wonders of the world.
During the journey, passengers will be get 180-degree views of the reef, travel down to the depths of up to 30 metres, all without having to get their hair wet.
A designated World Heritage Area since 1981, the Great Barrier Reef was the world's first reef ecosystem recognised by UNESCO.
The Great Barrier is comprised of thousands of individual reefs and hundreds of islands.
As well as the colourful coral, the reef is home to a wide selection of marine life including Whales, Turtles, Clown Fish, and Manta Rays.  In total, there over 1,500 species of fish.
Uber will be donating $100,000 to to Citizens of the Great Barrier Reef to help support their Reef conservation programs and the equivalent value of every 'scUber' booking taken during the available hire period.
The once-in-a-lifetime experience will be bookable exclusively through the Uber app, strictly subject to availability, from 27 May – 18 June 2019.
Have you experienced the Great Barrier Reef?
Leave us a comment on facebook.
Similar Features
Shetland featured in Lonely Planet's Best in Europe list 2019
Admire the stars at America's latest Dark Sky Park
World Travel: Best airports and airlines of 2019
---
Follow us on Facebook or on Instagram @DCThomsonTravel. Got a travel suggestion or story you want to share, email us at holidayenquiries@dcttravel.co.uk.