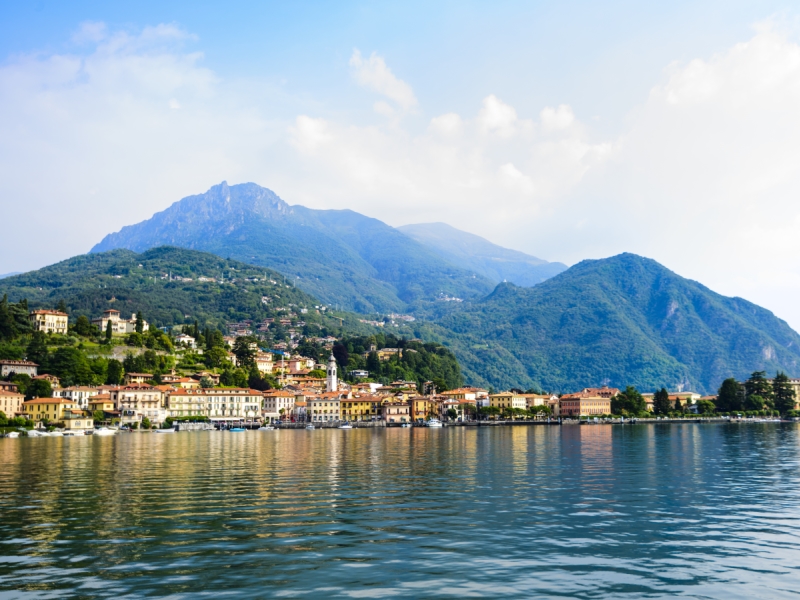 Lake Como's popularity as a holiday destination is easily understood.
When visiting the region you are welcomed by enchanting scenery and some of the best-known resort towns in Italy, full of charm, welcoming atmosphere and historic landmarks.
Taking inspiration from a fascinating 7-night holiday that includes visits to fashion capital Milan and a memorable ride on the Bernina Express, here are 8 iconic Italian points of interest to look out for.
1. Bellagio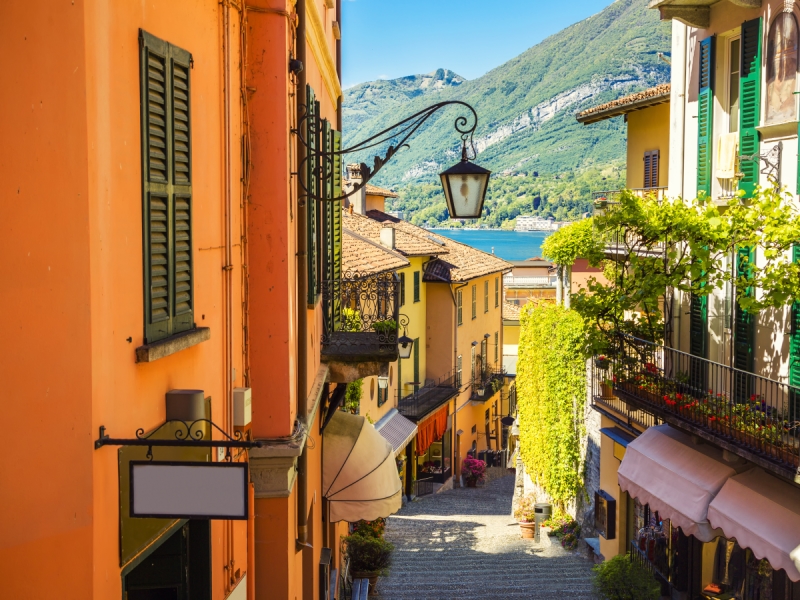 One of the most famous towns on Lake Como, Bellagio is a magical shore side Italian tourist destination.
Sitting prominently on part of the mainland that reaches far into the Lake where Como splits in two, Bellagio is a wonderfully historic Italian resort town.
The pleasant climate and stunning scenery attracts holidaymakers from all over the planet each and every year – including the rich and famous – all keen to experience this beautiful part of Italy for themselves.
Popular points of interest in Bellagio include the grand Villa Balbianello, featured in some epic films throughout the ages including the Star Wars franchise, and the glorious waterfront and beach Lido di Bellagio.
A key resting spot for many visitors, the views here are truly special.
Related Holiday – Lake Como, Milan & St Moritz including the Bernina Express
2. Cadenabbia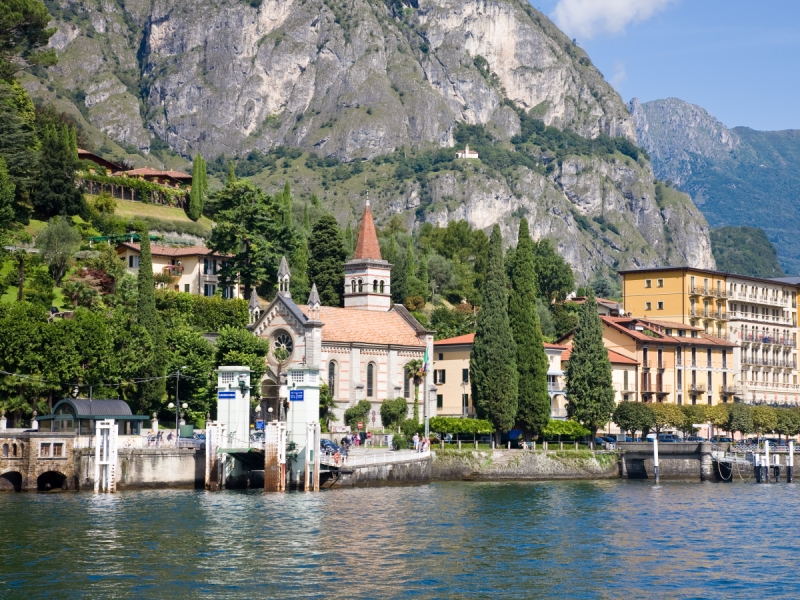 Smaller than Bellagio and perhaps not as well known, the small town of Cadenabbia is one possible location for your accommodation whilst holidaying in the region.
Before travelling, holidaymakers can select from accommodation in either Tremezzo (3-star) or Cadenabbia (4-star).
Known for its wondrous views looking out across Lake Como, Cadenabbia can be a fantastic base from which you can go out and easily explore the surrounding area.
In the town visitors are often attracted by the stunning beauty of nearby Villa Carlotta, home to a supreme selection of art and presenting visitors with immaculate gardens to wander around.
Related Holiday – Lake Como, Milan & St Moritz including the Bernina Express
3. Lake Como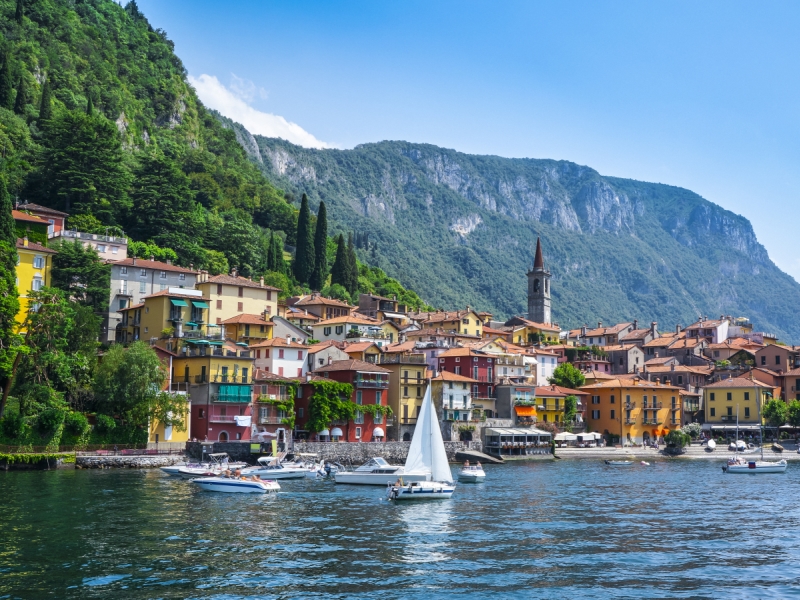 In a country noted for its eye-catching lakes, Lake Como is right up there with iconic Lake Garda in terms of scenic beauty.
Tales of Lake Como's enchanting scenery have spread around the world, attracting visitors from all four corners of the globe.
Close to 30 miles long, Lake Como is a vast body of water and surprisingly deep at points.
Accompanied by surrounding alpine scenery, a visit to Lake Como is a must for any holidaymaker looking to tick off some of Italy's greatest sights.
Alongside the ancient ruins of Rome, romantic Venice, the intriguing cosmopolitan cities of the North and the stunning beauty of Sicily, Lake Como is certainly one of the fantastic quintessential Italian experiences.
Related Holiday – Lake Como, Milan & St Moritz including the Bernina Express
4. Milan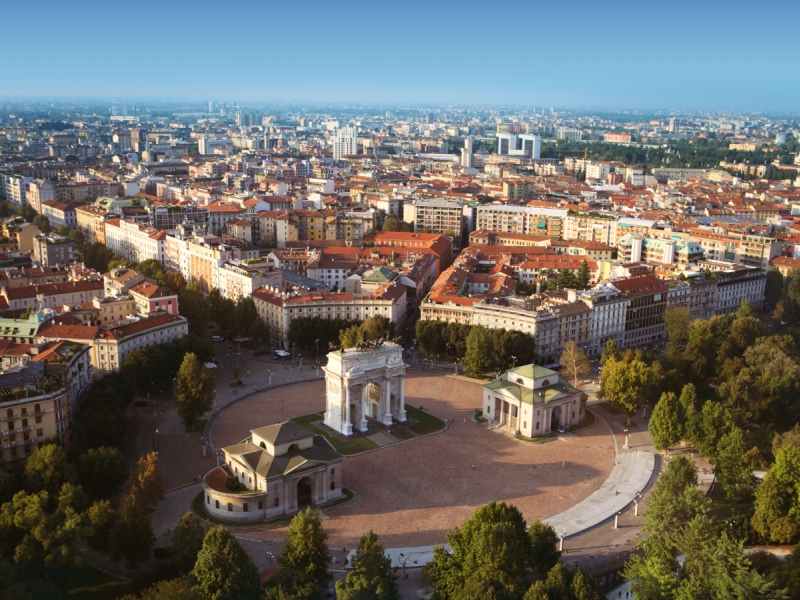 Undoubtedly one of the fashion capitals of the world, Milan, in the north of the country is an impressive place to explore.
As well as being a fashion hub, visitors to the city will also be struck by the huge number of historic buildings that line the streets of Milan.
The world's oldest shopping mall, Galleria Vittorio Emanuele II is quite palatial in appearance.
Drawing in shoppers for hundreds of years, the mall is a far cry from the modern shopping malls we are all used to.
Of course, any mention of Milan would not be correct without including the memorable landmark cathedral Duomo di Milano.
Famously taking hundreds of years to complete, this renowned Italian landmark is a great example of Gothic architecture.
Sitting on the city's Main Square, Piazza del Duomo, the cathedral is one of the most photographed points in the city.
Use any free time wisely – a stop by the medieval fortress Sforzesco Castle is highly recommended as are any of the city's busy cafes where you can tuck into some tantalising Italian delicacies and try an authentic Italian espresso!
Related Holiday – Lake Como, Milan & St Moritz including the Bernina Express
5. St Moritz
As the holiday itinerary ventures into neighbouring Switzerland, an included visit to alpine St Moritz presents the chance to experience one of the world's most popular alpine resorts firsthand.
Surrounded by magical alpine scenery, St Moritz is simply a Swiss delight. One of the country's most famous exports, allocate time and space in your tummy for some delicious Swiss chocolate.
Stunning scenery and delicious Swiss chocolate – name a better combination!
Related Holiday – Lake Como, Milan & St Moritz including the Bernina Express
6. Tirano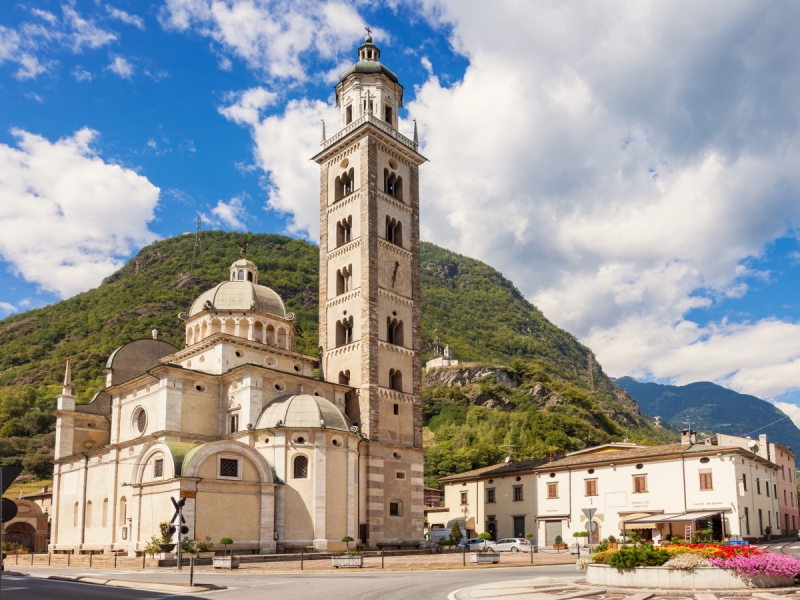 Resting in the north of the country, Tirano lies close to the Swiss border.
Passing through the town during an alpine tour, keep an eye out for the tall church Santuario della Madonna di Tirano that was first erected in the 16th century and to this day remains a key town landmark and signature sight.
Related Holiday – Lake Como, Milan & St Moritz including the Bernina Express
7. Tremezzo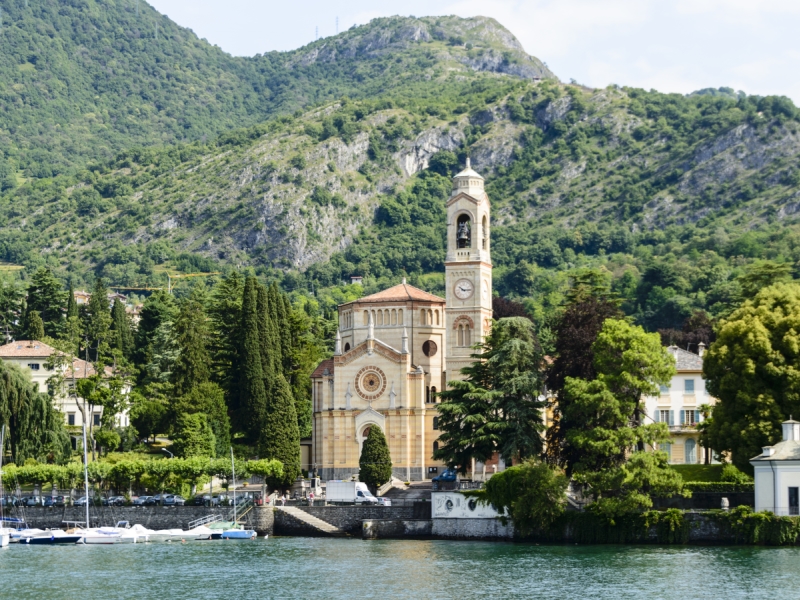 Another accommodation option, the lovely shoreside town of Tremezzo is easily reached if you opt to stay in Cadenabbia.
Following the coastline, you can travel between the two towns on foot within roughly 30 minutes.
A great walking spot, follow Tremezzo's lakeside promenade if it's a pleasant stroll you are looking for.
Easily accessible thanks to water taxis that offer rides across the lake, there are also a number of lovely beaches, some busier than others, where you can unwind and make plans for the rest of your holiday.
Related Holiday – Lake Como, Milan & St Moritz including the Bernina Express
8. Bernina Express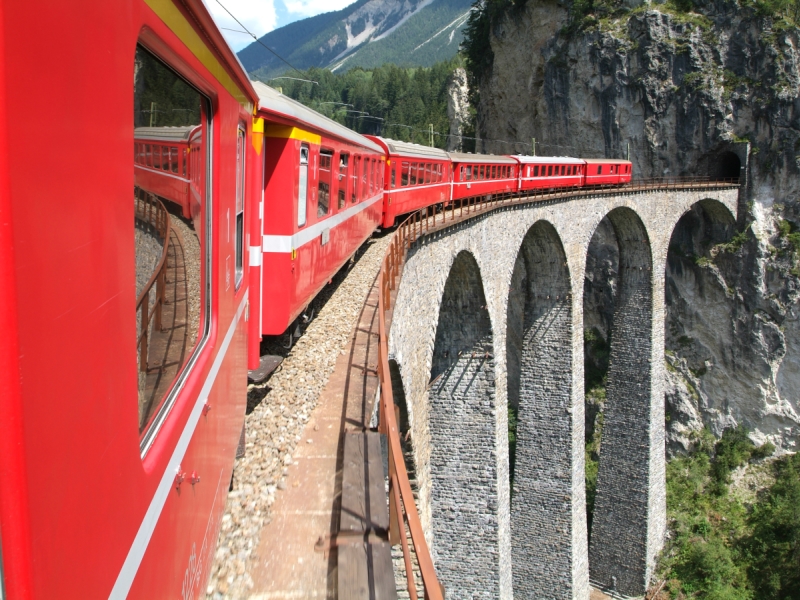 One of the world's greatest train journeys, sit back and relax as the bright red Bernina Express weaves through some of the Alps greatest scenery.
Travelling from Poschiavo to Diavolezza, the Bernina Express is one of Switzerland's most popular tourist attractions.
As the train passes through the Swiss Engadin Alps, you can admire the beauty of the Alps from the comfort of your train carriage that come complete with great observation windows.
Visit Lake Como
Experience the beauty of Lake Como with this excellent holiday flying from Edinburgh.
Similar Features
5 'Fantastico' towns in Lake Garda to visit
7 special, stunningly scenic Italian lakes
Solo Travel: 5 'bellissimo' Italian holidays
---
Follow us on Facebook or on Instagram @DCThomsonTravel. Got a travel suggestion or story you want to share, email us at holidayenquiries@dcttravel.co.uk.