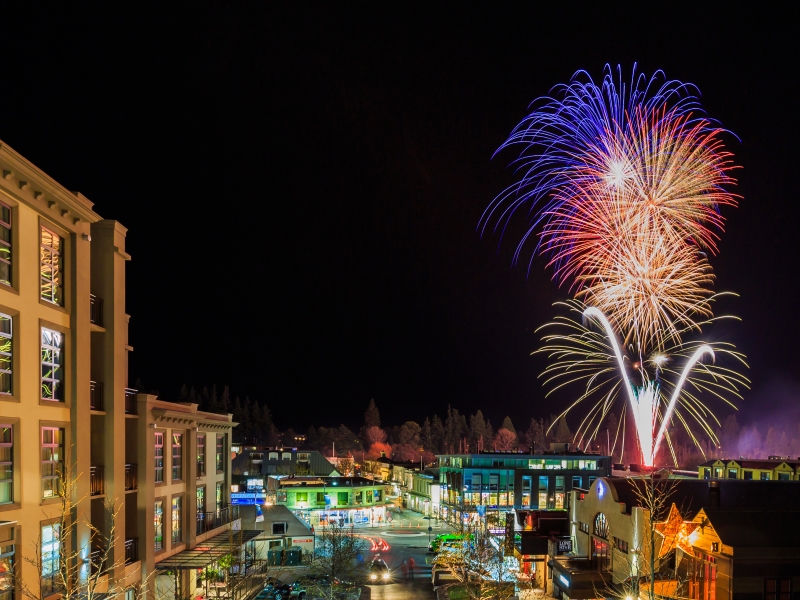 Last weekend, Queenstown in the Land of the Long White Cloud celebrated its Winter Festival celebrations.
Celebrating its 45th birthday this year, the city's Winter Festival marks the start of winter with thousands of people arriving in Queenstown today for a long weekend of exciting events held in venues across the city and into the surrounding countryside.
The vast, carefully curated list of events includes comedy shows, live music, fireworks and even polar lake plunging!
Marking this special occasion, we take a look at what Queenstown has to offer for travellers visiting this awe-inspiring part of the world.
1. Queenstown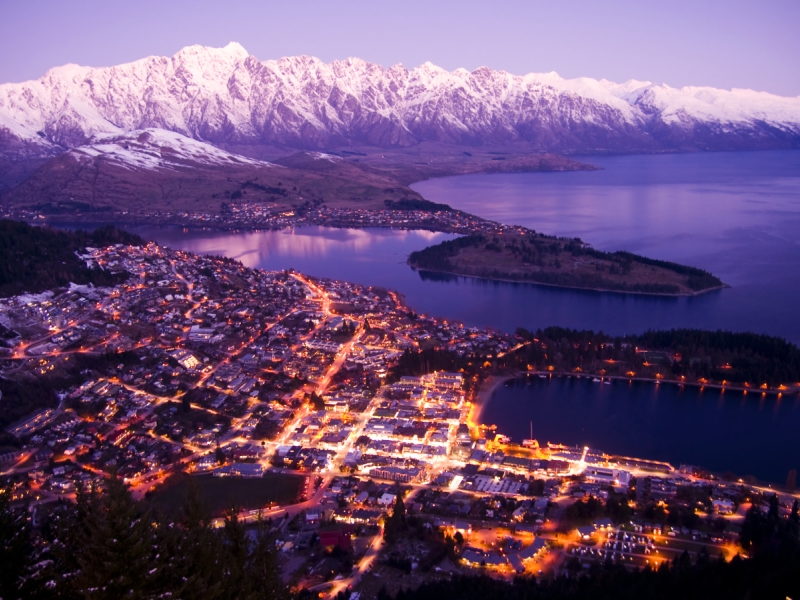 As well as hosting the renowned Winter Festival, Queenstown is one of the great adventure sports capitals of the world.
In winter, thousands of tourists flock to the surrounding peaks for skiing and snowboarding.
During the warmer months, bungee jumping, rafting, canyon swinging and jet boats are all thrilling activities available in the surrounding area.
Searching for your own adventure? Fans of the fantasy Middle Earth saga will be pleased to know that a number of Lord of the Rings filming locations can be easily visited from Queenstown.
Tours by jeep, horse, coach and air are available to visitors giving visitors a choice of different perspectives to admire the insane scenery.
A gateway to the great outdoors and famed natural beauty of the island, Queenstown is often used as a base for holidaymakers going out to experience some of the world's greatest natural scenery.
The sights around Queenstown are epic. Just a stone's throw from the centre of town, you can scale the heights on a memorable cable car journey, Skyline Queenstown.
Related Holiday – New Zealand – Land of the long white cloud
2. Skyline Queenstown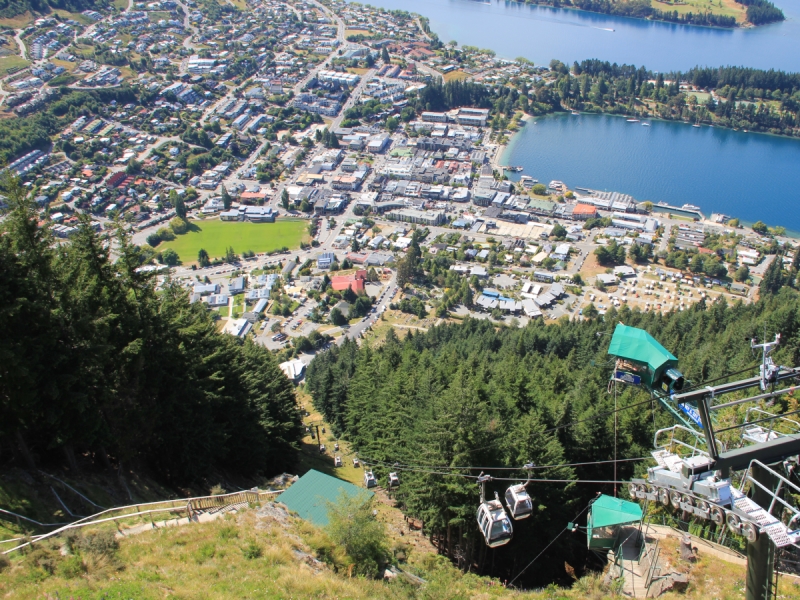 One of the most popular attractions in the area, Skyline Queenstown offers visitors a selection of memorable activities worth considering during any visit to New Zealand.
These include a scenic gondola ride where you can admire Queenstown below and also nearby Bob's Peak.
A memorable scenic adventure, the views whilst travelling on the gondola are magnificent.
After trying out the gondola, other activities include a Luge ride (downhill cart ride) and mountain biking trails.
Not for the faint-hearted, thrill-seekers will be pleased to know that you can also try your hand at doing a ledge bungee, or jump from the top of the gondola on a tandem Paragliding flight
Related Holiday – New Zealand – Land of the long white cloud
3. Lake Wakatipu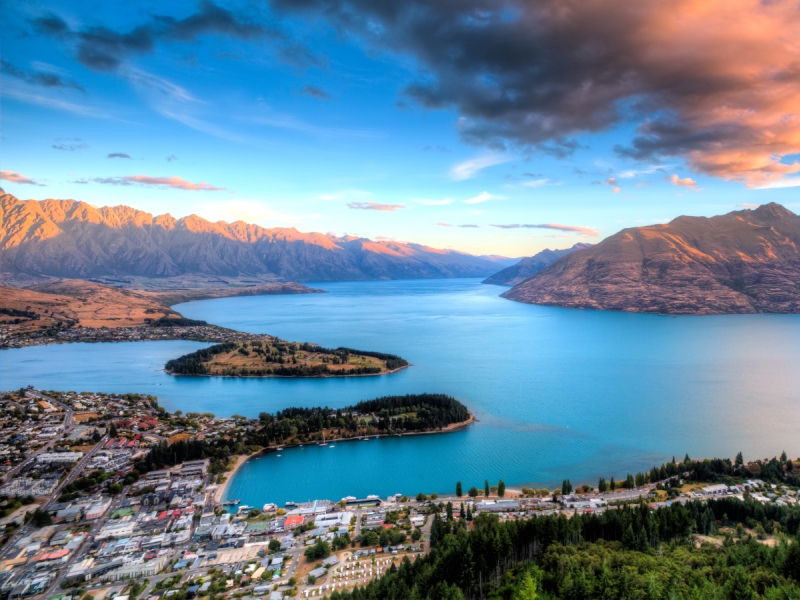 Queenstown actually rests on the shores of Lake Wakatipu, one of New Zealand's most famous natural attractions.
Often, comparisons are made between New Zealand and Scotland, both sharing similarities in climate and landscape.
Nowhere else in New Zealand is this more evident than at Lake Wakatipu. This vast body of water and shoreline has a strong resemblance to the beautiful lakes around Scotland, particularly Loch Ness and Loch Lomond.
Long and narrow, cruises are available at the lake taking you onto the water where you can admire the scenery from a perfect vantage point.
Related Holiday – New Zealand – Land of the long white cloud
4. Lake Wanaka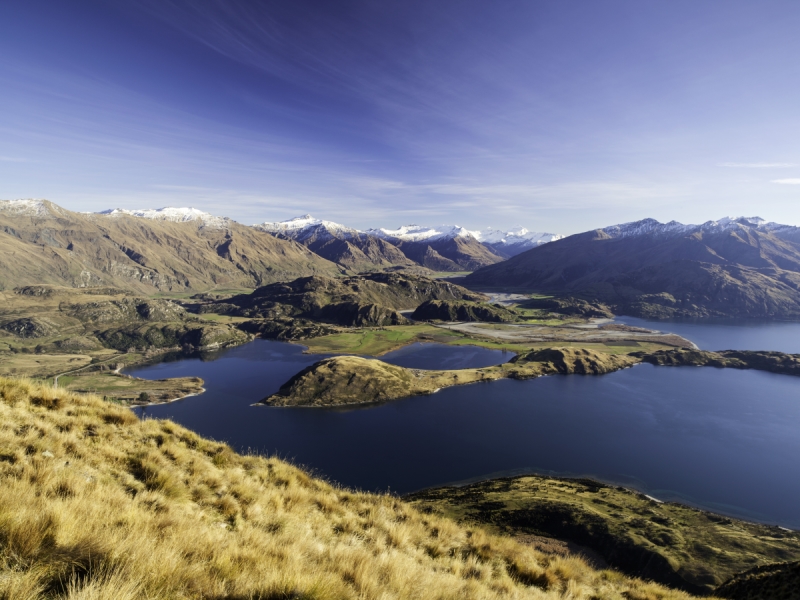 Another of New Zealand's lovely lakes, Wanaka, whilst not as famous as Wakatipu, is still an essential place to visit whilst exploring this part of the world.
A haven for outdoor enthusiasts, visiting Wanaka really is a jaw-dropping experience.
On land, visitors can follow walking trails that will take them past waterfalls, vast forests, and flowing rivers that head straight down into the lake.
Related Holiday – New Zealand – Land of the long white cloud
5. Milford Sound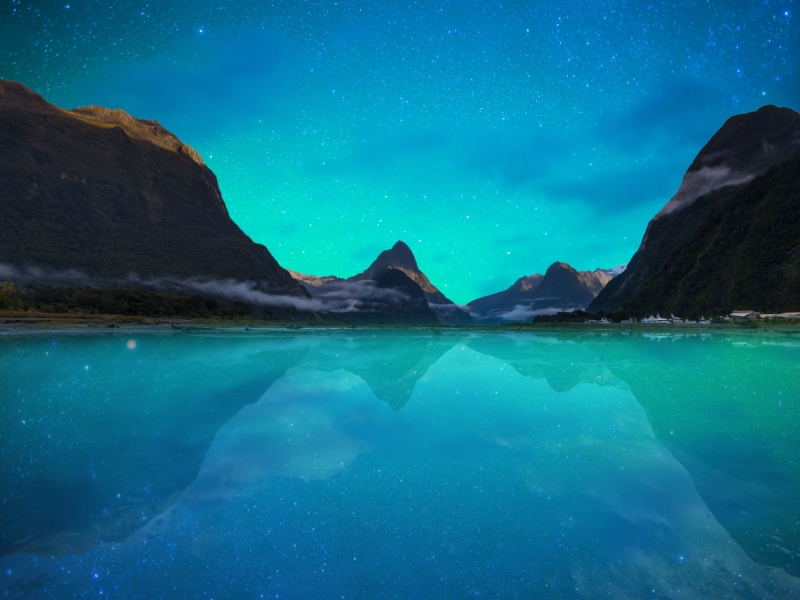 Travelling from Queenstown (around a 4 hour drive) you can explore one of the great natural beauties of the world, Milford Sound.
The i-Site Visitor Information Centre offers visitors the chance to explore Milford Sound from Queenstown by coach, cruise and even air.
Or if you want to do the drive yourself you can rent a car and witness the magnificent landscapes that this country has to offer.
Undoubtedly the most iconic spot in New Zealand, the awesome fjord Milford Sound is right up there with some of the most beautiful places on the planet.
Huge Peaks tower high above the water with the standout – Mitre Peak – dominating the sky.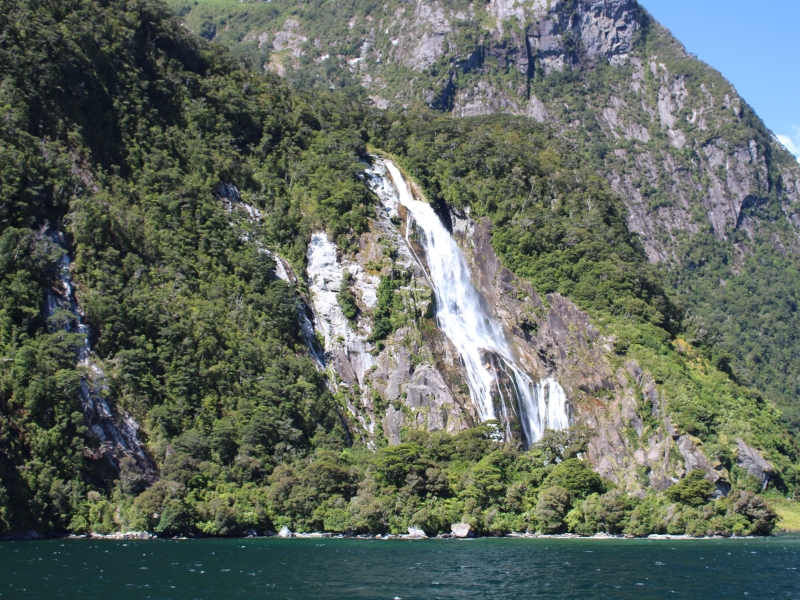 A key point of interest, the waterfall Bowen Falls flows over 100 metres into Milford Sound. A magical sight, the waterfall only adds to the beauty of the fjord.
Milford Sound is also famed for its abundance of wildlife that can be spotted around the area.
Home to a vibrant selection of parrots, seals, and dolphins, visitors can also often spot Blue Penguins relaxing on the rocks around the shoreline of the fjord.
Related Holiday – New Zealand – Land of the long white cloud
6. Routeburn Track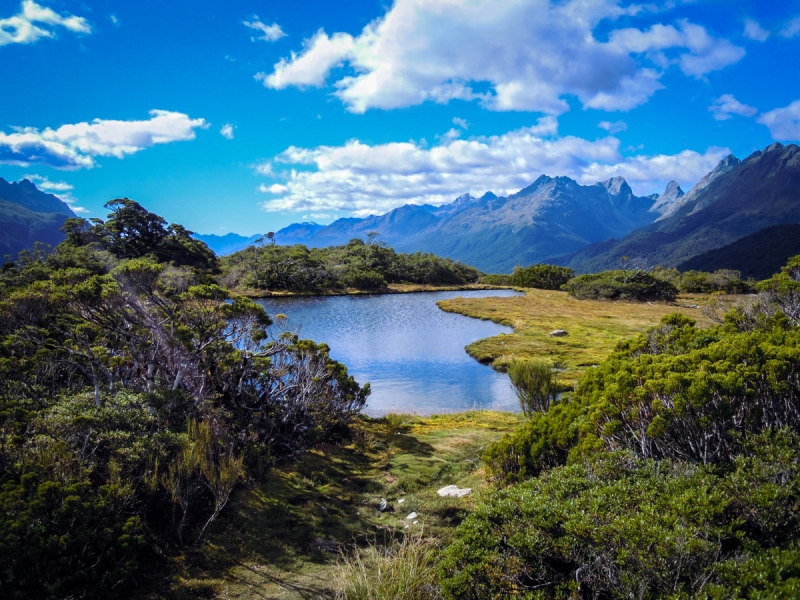 If you are using Queenstown as a base and visiting Milford Sound then a walk along the Routeburn Track is highly recommended.
Close to 20 miles long, the world-renowned Routeburn Track (located in Fiordland National Park) is a magical adventure trail that takes walkers through some beautiful alpine scenery where you can encounter some of the country's colourful wildlife including a wide selection of birds.
Visit New Zealand
Discover New Zealand during this epic tour of the country, find out more here.
Similar Features
World Penguin Day: 6 'flippin' great places to see
6 spectacular fjords around the world
World Oceans Day – 10 'seaworthy' ocean destinations
---
Follow us on Facebook or on Instagram @DCThomsonTravel. Got a travel suggestion or story you want to share, email us at holidayenquiries@dcttravel.co.uk.