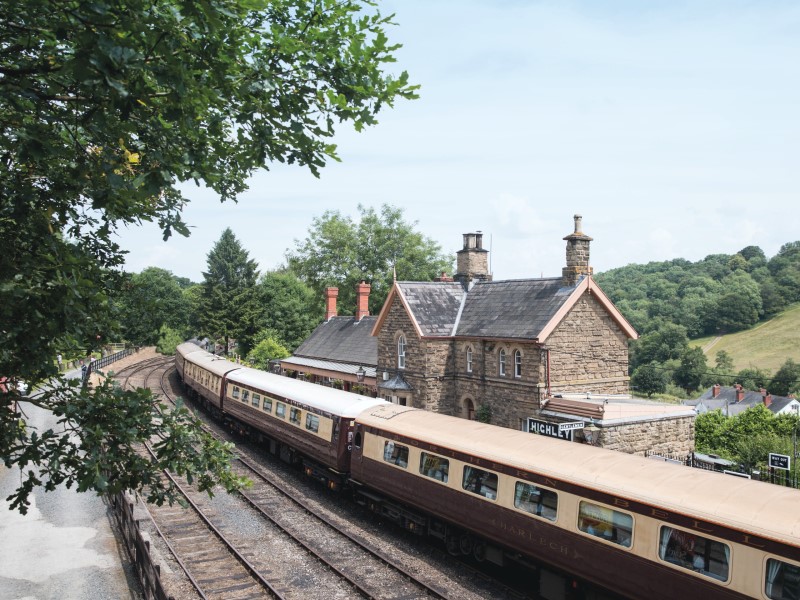 One of the most important dates in the calendar, St Andrew's Day is a true celebration of Scotland.
Across the planet, millions of people join in celebrations marking the special day, this year landing on a Saturday (November, 30).
We are pleased to offer a fabulous experience on board the renowned vintage Northern Belle train.
Classic British luxury at its very best, the elegant carriages of Northern Belle have been expertly decorated.
Embarking on a round-trip from two of Scotland's largest cities, Northern Belle will first leave from the capital Edinburgh.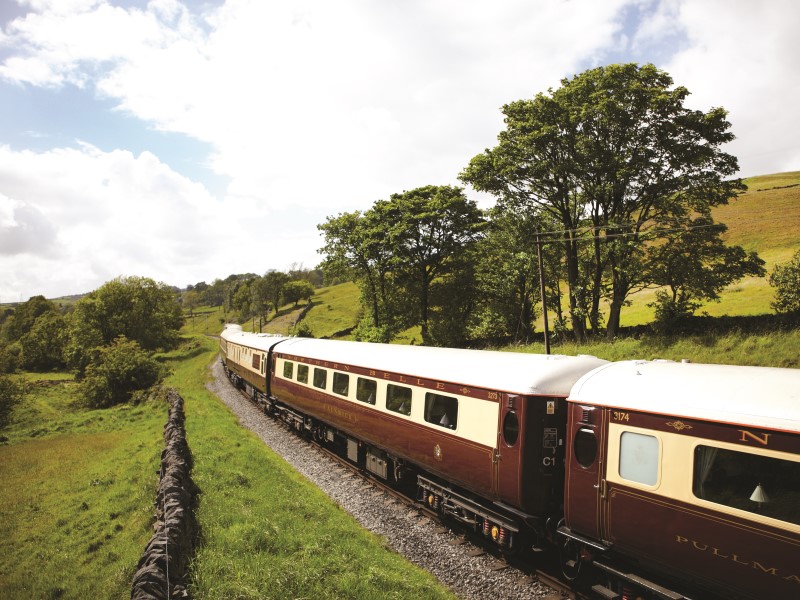 Slowly leaving the capital from Waverley with the iconic Edinburgh Castle resting high above, Northern Belle then makes the journey to Glasgow Central, passing by the former Royal Burgh of Linlithgow, of Mary, Queen of Scots fame, to Glasgow where further guests will board to join the celebration.
The classic sound of Scottish bagpipes will greet Northern Belle's arrival into both Edinburgh Waverley and Glasgow Central.
View Offer – St Andrew's Night Luxury Vintage Rail Tour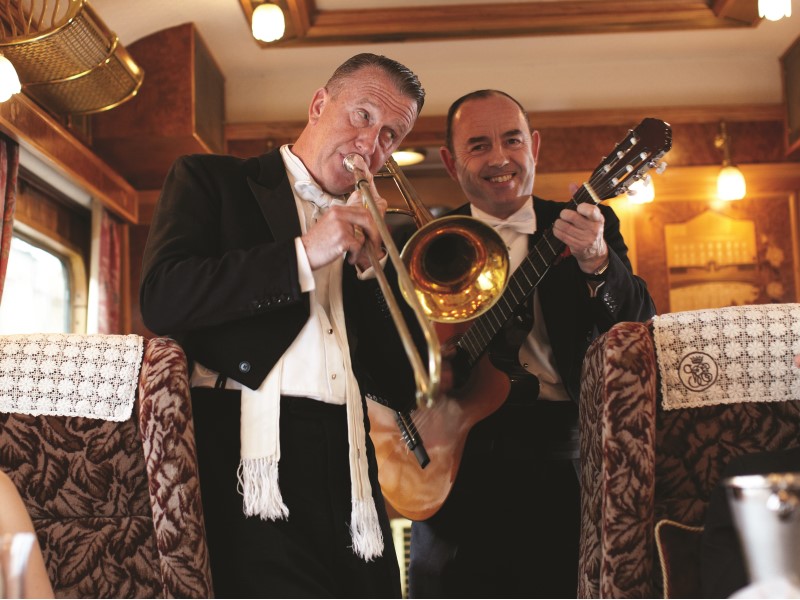 Northern Belle then departs Glasgow for a round trip – during which guests will be treated to luxury food, quality service, and an excellent programme of on board entertainment.
Taking inspiration from the heyday of luxury rail travel enjoyed in the early 20th century, Northern Belle's carriage give a nod to the extravagant fashion of the 1930s.
View Offer – St Andrew's Night Luxury Vintage Rail Tour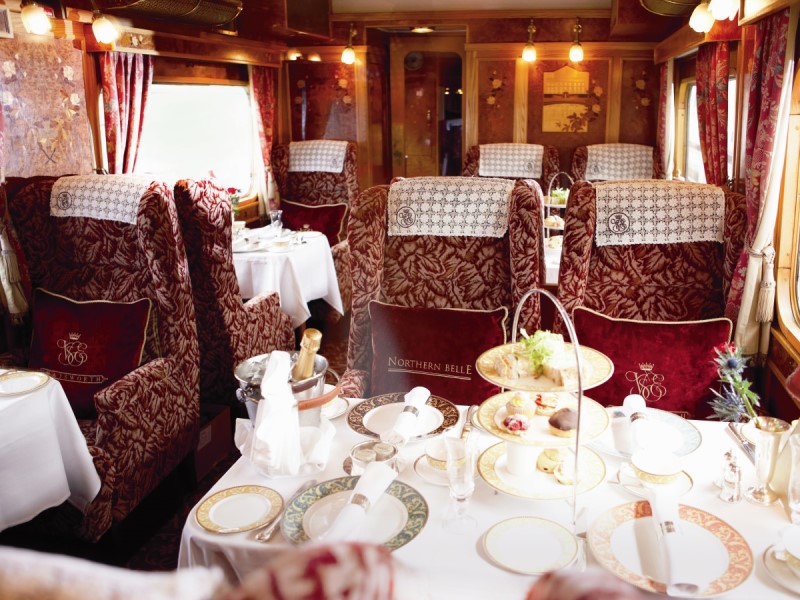 Lovely, comfortable seats provide the passengers with the ultimate fine dining experience.
Inspired by the occasion, the St Andrew's Day evening journey will present guests with a jaw-dropping seven-course menu featuring dishes comprised of the very best Scottish produce.
The train's expert team of experienced chefs concoct some truly memorable dishes all whilst Northern Belle weaves through Scotland's countryside at high speed – quite the accomplishment indeed!
Accompanying the meal, an expertly chosen bottle of wine will only add to the meal as guests enjoy some delicious cuisine whilst enjoying the company of their party and fellow passengers.
Arriving back at both stations in late evening, guests will leave the comforts of Northern Belle having been guided on a true gastronomic odyssey whilst on board.
St Andrew's Day 2019 – Luxury Vintage Rail Tour
St Andrew's Day Luxury Vintage Rail Tour is departing on Saturday November, 30 from an exclusive Courier price of only £269pp using promo code DCTAND
Join the tour at either Edinburgh Waverley or Glasgow Central.
Click here for further information.
Have you been on the Northern Belle?
Let us know by leaving us a comment on facebook.
Similar Features
8 inspirational walking & hiking routes around Scotland
A wildlife paradise – 7 animals on Mull for 'Eagle-eyed' visitors to look out for
Admire the Highlands during an irresistible Scottish Steam Break
---
Follow us on Facebook or on Instagram @DCThomsonTravel. Got a travel suggestion or story you want to share, email us at holidayenquiries@dcttravel.co.uk.