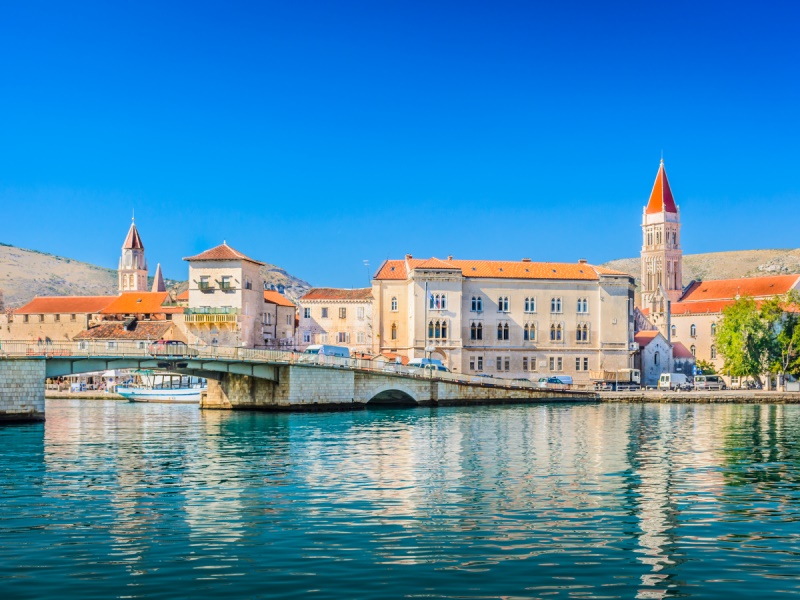 Journeying to some of the lesser-known but just as memorable islands, towns and cities on the beautiful Dalmatian coast lying on the east of stunning Adriatic, we shine the spotlight on a fascinating escorted tour of the region.
Throughout the holiday, travellers will be able to experience a number of scenic and historic Croatian gems ranging from the Old town wonder at Sibenik to iconic Split and its magical waterfront.
1. Sibenik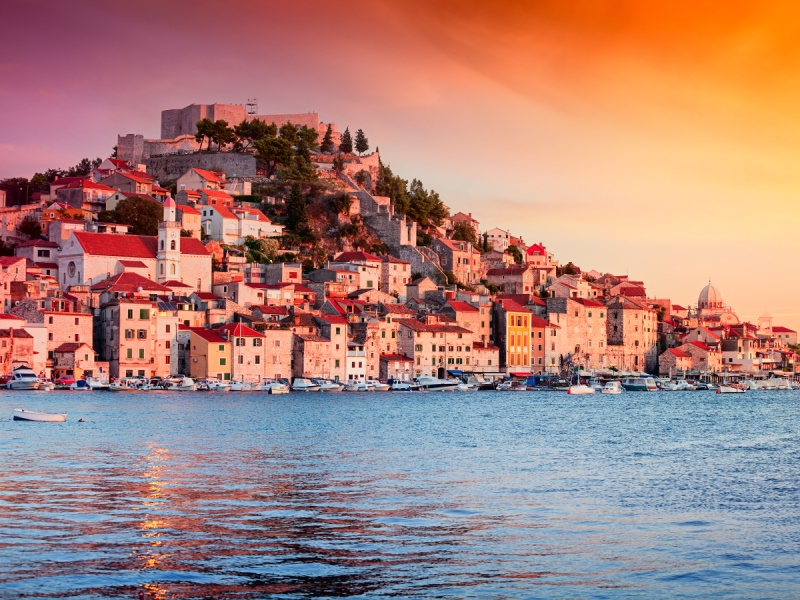 An eye-catching city, like many of the most popular spots in the region resting on the shores of Adriatic, Sibenik is perhaps one of the most historic places in all of Croatia.
Visitors arriving in Sibenik are welcomed by a whole host of different historical points of interest including competing fortresses and a staggering UNESCO-listed cathedral resting in the heart of the city.
During an excellent half-day walking tour of Sibenik's Old Town, holidaymakers can get to know the city, it's charm and history.
Across the city, a number of hilltop fortresses look down across and out into the deep blue of the Adriatic.
Related Holiday – Croatia's Dalmatian Coast
2. Zlarin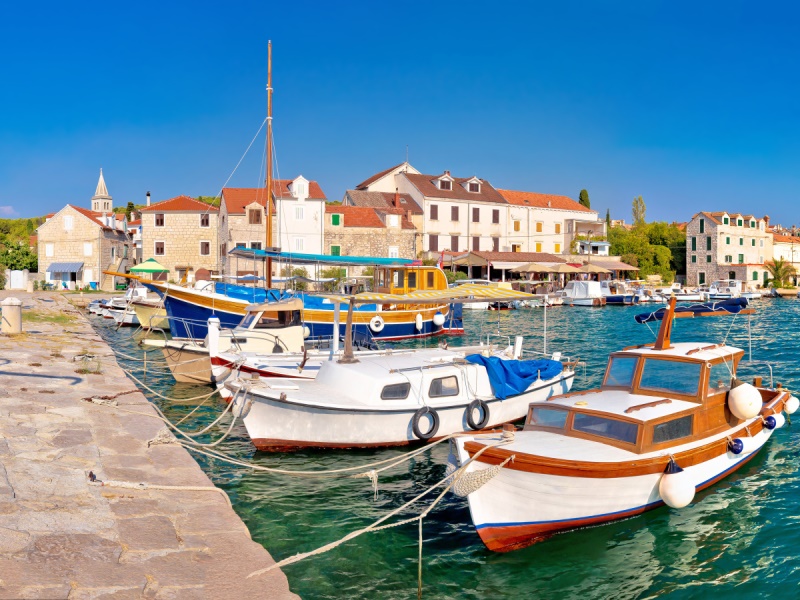 The famously 'golden island' of Zlarin is relatively untouched offering up lovely sandy beaches along a spectacular coastline where visitors often stumble upon a number of coves.
Zlarin has a long history of coral harvesting. Stopping by a local jewellery manufacturer, holidaymakers are taken on an insightful visit where they can learn about the traditional production process.
Sparsely populated, this little island on the Adriatic and its serene beauty is one of the certain high points during the holiday.
Related Holiday – Croatia's Dalmatian Coast
3. Krapanj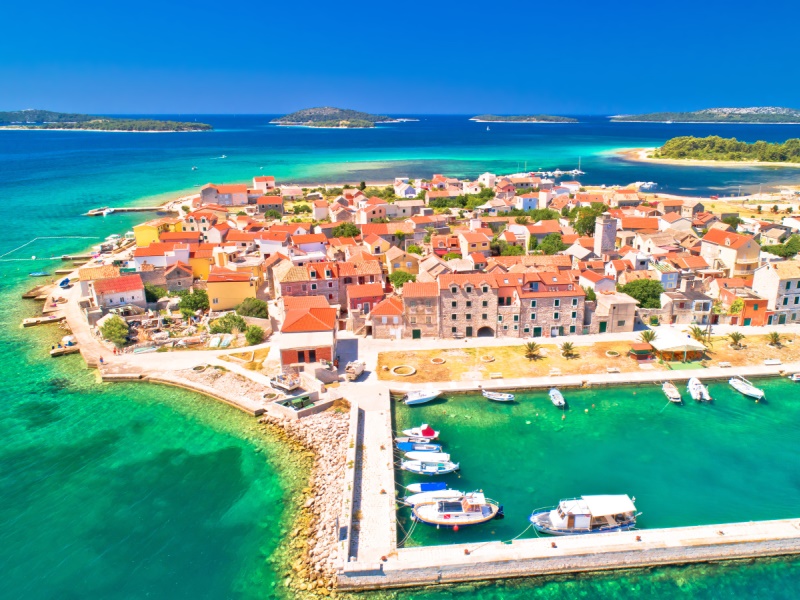 Found within the collection of islands known as the Sibenik Archipelago, Krapanj is a tiny island full of Adriatic charm.
Bit of Trivia – Krapanj is the smallest island in the entire Adriatic!
A great place to explore on foot, Krapanj's shoreline is lined with tightly packed old buildings with the island's interior a wealth of greenery left to prosper in the generous and extremely holiday-friendly climate.
Related Holiday – Croatia's Dalmatian Coast
4. Split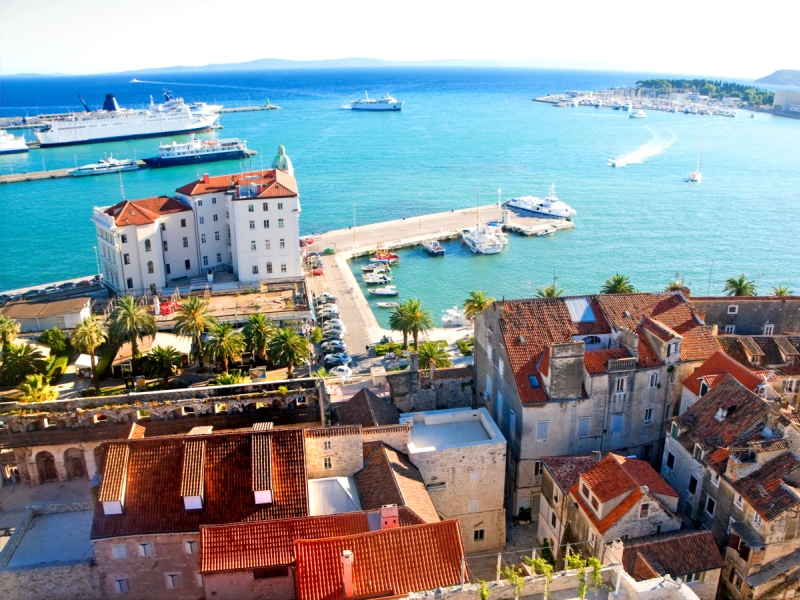 One of the largest cities in Croatia, Split is the perfect place to visit to gain an authentic taste of the Dalmatian way of life.
A magical city with yet another stunning waterfront, a memorable walking tour under expert guidance ensures that holidaymakers experience the very best of the historic center of the city.
Key Croatian sights here range from the rather old (4th century!) Saint Domnius Cathedral and massive ancient Diocletian's Palace.
Related Holiday – Croatia's Dalmatian Coast
5. Trogir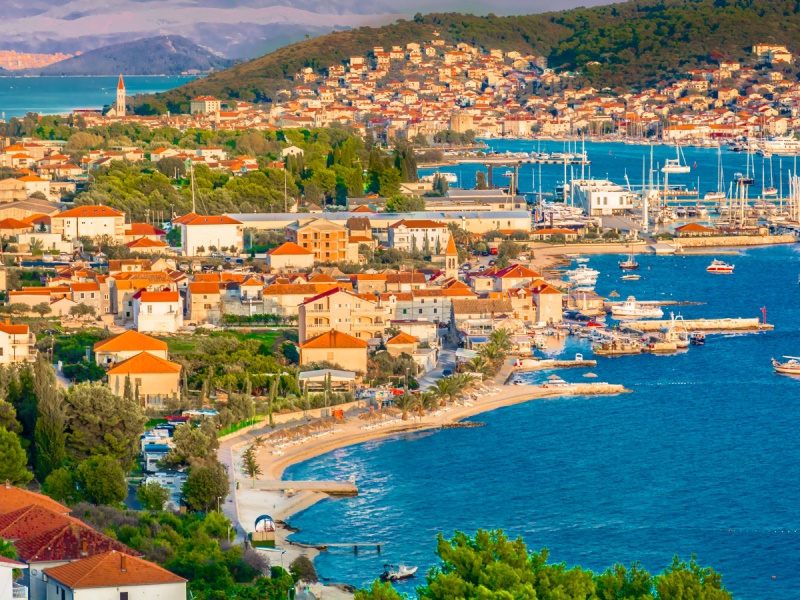 Trogir and its Old Town has quite the reputation amongst travellers lucky enough to have visited this true Adriatic gem with its beauty celebrated around the world.
An indication of its importance, Trogir – linked to the mainland and a neighbouring island via a series of crossings – is UNESCO-listed.
Huge portions of the city date back to medieval times with a number of features including old walls built to protect the city and a huge cathedral are some of the Trogir's most memorable features and key symbols of the city's past.
Dating back to the 13th century, Trogir's Cathedral is a major city landmark, as as Trogir Town Hall and Cippiko Palace that is slightly tucked away amongst neighbouring buildings but is a true Adriatic treasure.
Visit the Dalmatian Coast

Find full details or book 'Croatia's Dalmatian Coast' holiday here on our partner's site.
Have you visited any of the featured destinations?
Let us know by leaving us a comment on facebook.
Similar Features
A Jewel of the Adriatic – 8 Croatian coastline experiences
Discover Dubrovnik – 6 eye-catching Adriatic sights
---
Follow us on Facebook or on Instagram @DCThomsonTravel. Got a travel suggestion or story you want to share, email us at holidayenquiries@dcttravel.co.uk.