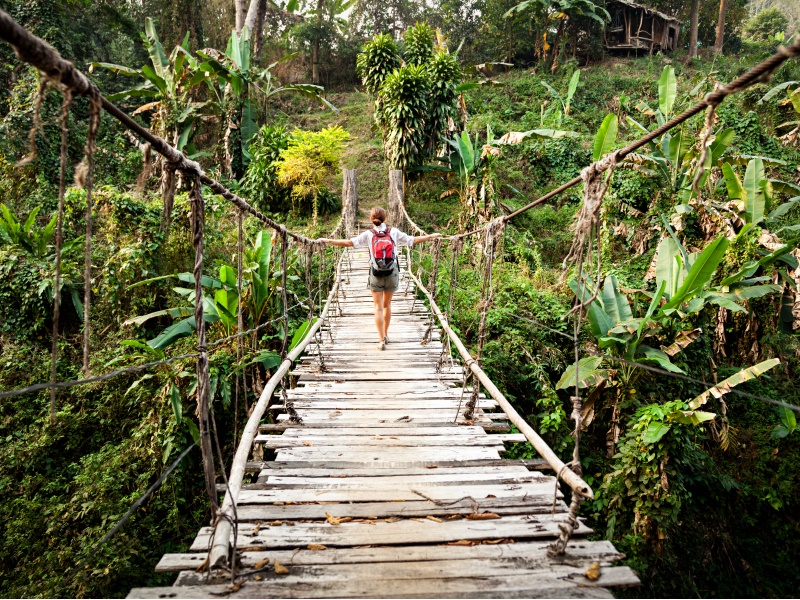 New research released by Hostelworld has highlighted some interesting solo travel booking trends.
Released as part of Hostelworld's 'Evolution of the Hotel Traveller' report assessing global, generational travel trends, interesting developments have been highlighted.
We have previously reported on the female solo traveller but this new report highlights a staggering 88% increase in the number of Generation Z (Gen Z) females choosing to travel alone.
The reported rise, over a four-year period, shows that solo travel is a trend not slowing down, particularly amongst Generation Z travellers.
Also revealed by Hostelworld, 75% of women around the world have been on or planning to go on a solo backpacking holiday in the future compared to only 67% of men.
'Gen Z' travellers are also tending to choose destinations away from classic 'tried and tested' locations with top future booking destinations including Jamaica, Iceland and Fiji.
Leading the way, American women are now going on more extended backpacking holiday trips than women from any other country.
Taking a look at future male travellers top backpacking destinations – Hostelworld has seen the most increase in bookings to Cuba, Colombia, Australia, Portugal and Brazil.
In an influential report released last year, ABTA revealed that 1 in 6 British holidaymakers choose to go on holiday by themselves.
Who is Generation Z?
Generation Z is most often defined as people born after the millennial generation with birth dates starting in the mid-1990s through to the mid-2000s.
Are you planning a solo holiday?
Let us know by leaving us a comment on facebook.
Similar Features
The rise of the female solo traveller
Solo Travel: Safest places revealed
5 perfect destinations for the female solo traveller
---
Follow us on Facebook or on Instagram @DCThomsonTravel. Got a travel suggestion or story you want to share, email us at holidayenquiries@dcttravel.co.uk.