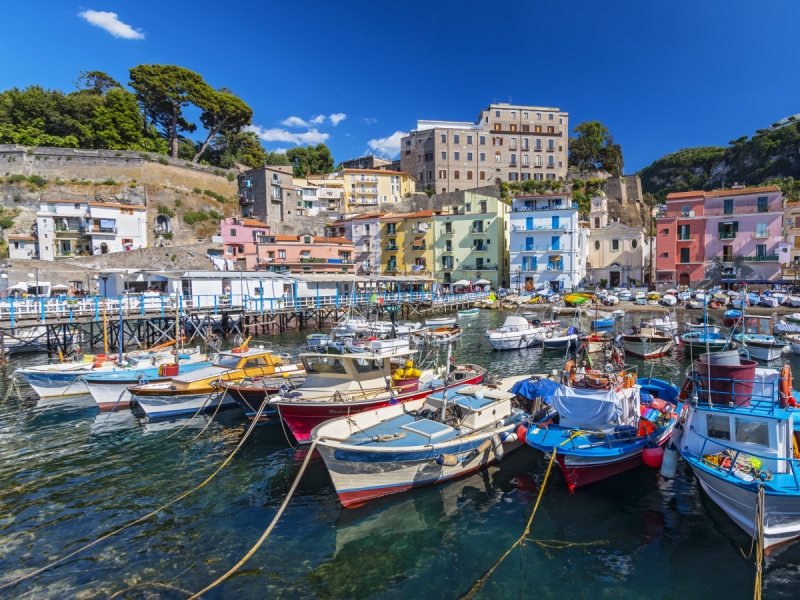 Have you ever thought about jetting off to Sorrento's iconic coast?
We take a look at the included highlights during a guided tour exploring the Sorrento Coast and beyond.
Here a 5 wonderful holiday highlights sure to inspire you!
1. Amalfi Coast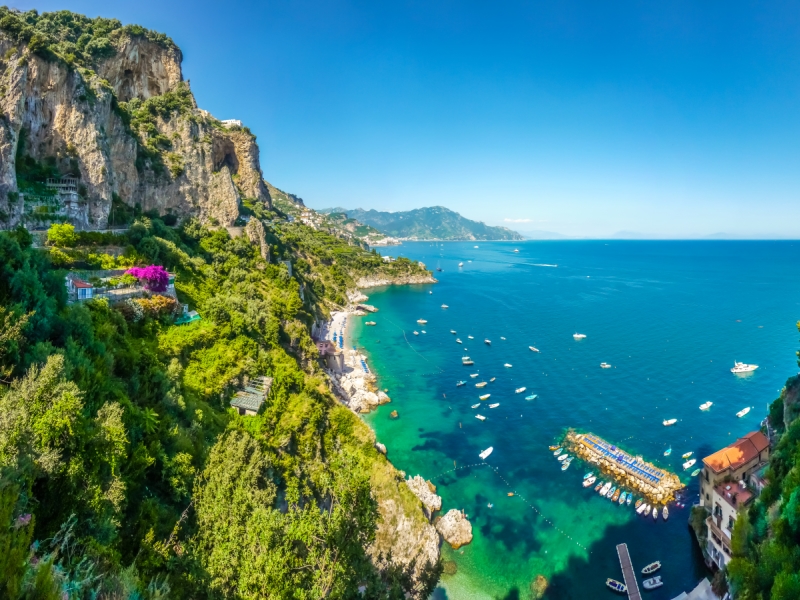 One of the most renowned destinations in all of Italy, the Amalfi Coast, much like the Cinque Terre, combines spectacular natural landscapes and lovely Italian towns and villages that are famous the world over.
Enjoying a fascinating guided excursion following the coastline along the beautiful Mediterranean, memorable moments include visits to Positano and Ravello.
Positano, clinging dramatically to the side of a cliff, is one of the world's most famous villages.
Use any time in the village wisely – the village's lovely Fornillo Beach at the foot of the village is a great place for a stroll.
During the journey, keep an eye out for the old Church of Santa Maria Assunta with its finely decorated domed roof.
Related Holiday – Sorrento Coast, Pompeii & Capri
2. Blue Grotto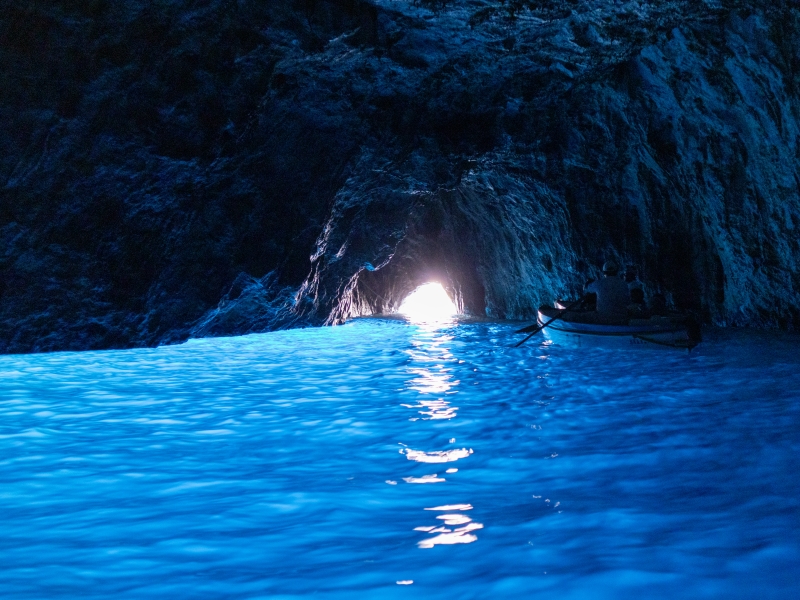 A rather famous sea cave, the fantastic colour and sheer wonder of the Blue Grotto, found on the striking island of Capri, is a fantastic place to experience firsthand.
Sunlight somehow finding its way through a small underwater passage adds a blue, glowing effect to the water captured in the cave.
Only accessible to small boats, passing through the entrance into the cave and first catching sight of this watery effect is a fantastic island experience.
The only natural light that makes it into the cave, journeying into the grotto feels like the boats are floating on air.
This perfect illusion is a wonderful Capri highlight.
Related Holiday – Sorrento Coast, Pompeii & Capri
3. Capri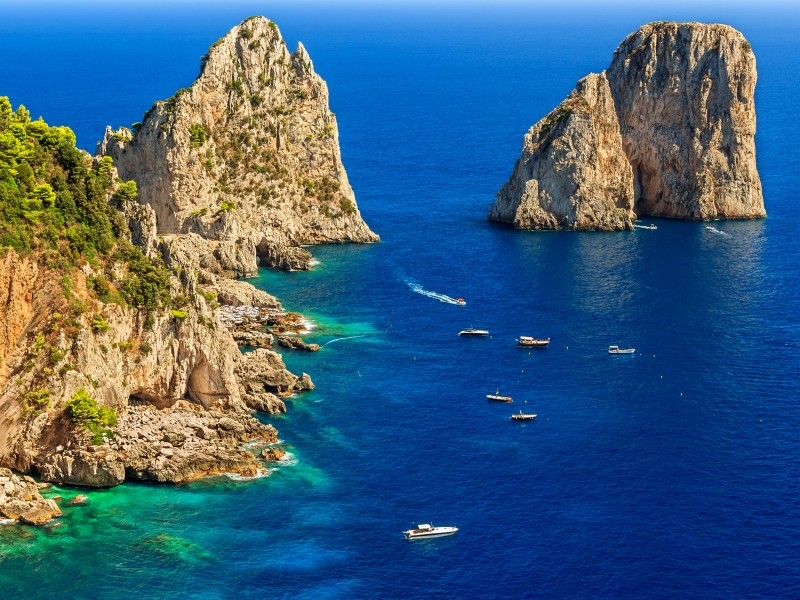 Travelling from Sorrento on a hydrofoil across a short distance to the island of Capri, a day is spent on the island, with holidaymakers allocated plenty of free time to go out and explore the very best experiences on offer throughout the island.
As well as the previously discussed Blue Grotto, alternative Capri highlights include the views available to plucky walkers on Monte Salerno, the Roman ruins at Villa Jovis, or the botanical treat – Gardens of Augustus.
Holidaymakers seeking dramatic and unique natural sights – Arco Naturale is a distinct rock formation slowly shaped by the sea and key tourist draw on Capri.
Similar in appearance to Malta's sadly lost Azure Window, Arco Naturale and the surrounding countryside offers a great walking experience for holidaymakers.
A great natural frame, people gazing through the arch can look out for miles and, more often than not, catch sight of some luxurious boats and yachts as they explore the surrounding crystal-blue waters.
Related Holiday – Sorrento Coast, Pompeii & Capri
4. Pompeii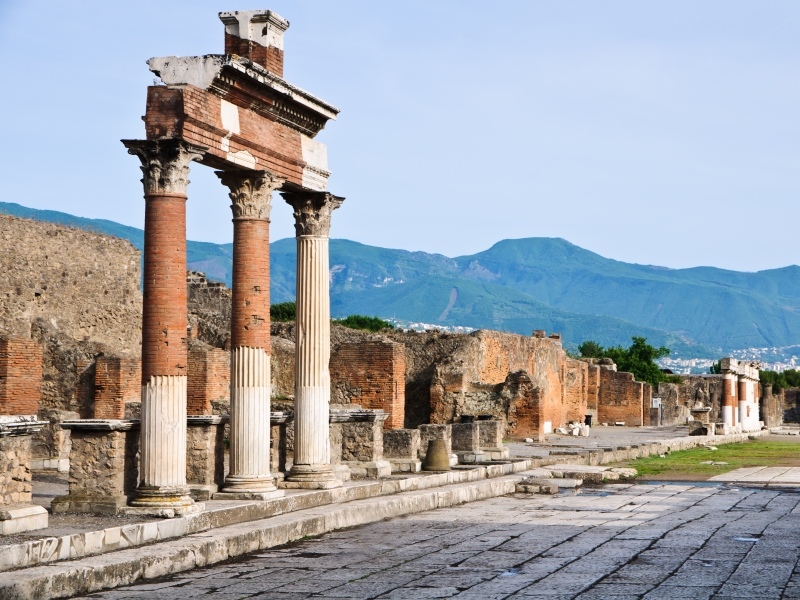 Just under an hour from Sorrento lie the frozen in time ruins of Pompeii.
Lost after nearby Mount Vesuvius violently erupted in the 1st century, the Roman city of Pompeii is a key historic site.
Wonderfully preserved, visitors can explore the ruins of the lost city and gain an insight into Ancient Roman life with even Roman graffiti still evident and legible on some of the city's walls and buildings.
A fascinating holiday highlight, Pompeii is a wondrous place to visit.
Related Holiday – Sorrento Coast, Pompeii & Capri
5. Sorrento Town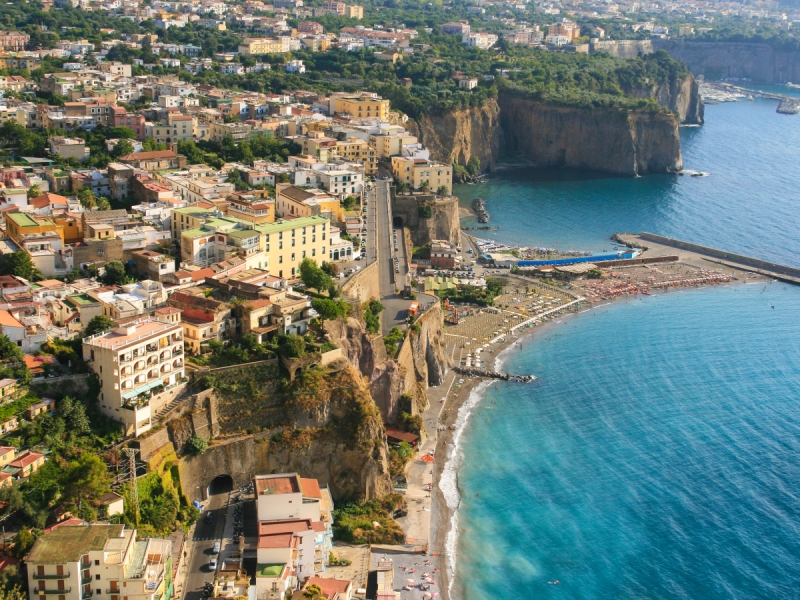 An iconic and classic holiday destination, Sorrento is one of the Italian greats up there with Lake Garda, Como and Venice in popularity.
During an included tour, holidaymakers will be taken on a journey showing off the very best of the town.
Walking around this memorable little coastal town, a variety of points of interest all compete for attention.
Free time aplenty, holidaymakers can choose whether to relax in Sorrento's Town Square, admire a carefully curated collection of art at Museum Correale or indulge in a spot of shopping.
One of the best places to simply wander around and find a pleasant spot to chill, Villa Comunale is a pleasant park offering visitors memorable views looking out across the Bay of Naples.
Enjoy a holiday on Sorrento's Coast
Browse a wonderful Sorrento Coast holiday with our tour partner here.
Similar Features
Solo Travel: 5 'bellissimo' Italian holidays
Amsterdam Solo River Cruise – 5 highlights
5 Grand designs to admire during a Portuguese solo holiday
---
Follow us on Facebook or on Instagram @DCThomsonTravel. Got a travel suggestion or story you want to share, email us at holidayenquiries@dcttravel.co.uk.