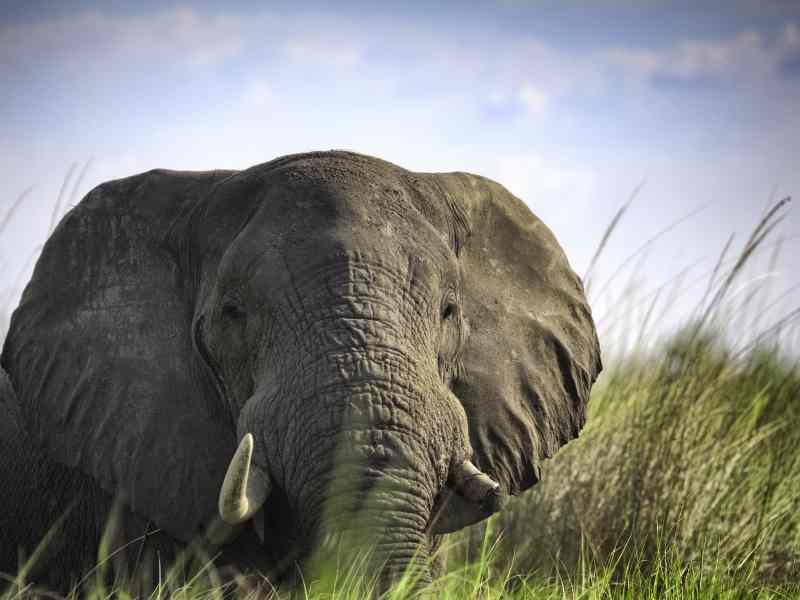 Marking World Elephant Day, we name 5 jaw-dropping places around the globe where you can witness and admire one of the largest animals on the planet.
Often found in some of the world's most striking landscapes, we begin with a look at one of the most popular tourist attractions in Botswana.
1. Chobe National Park, Botswana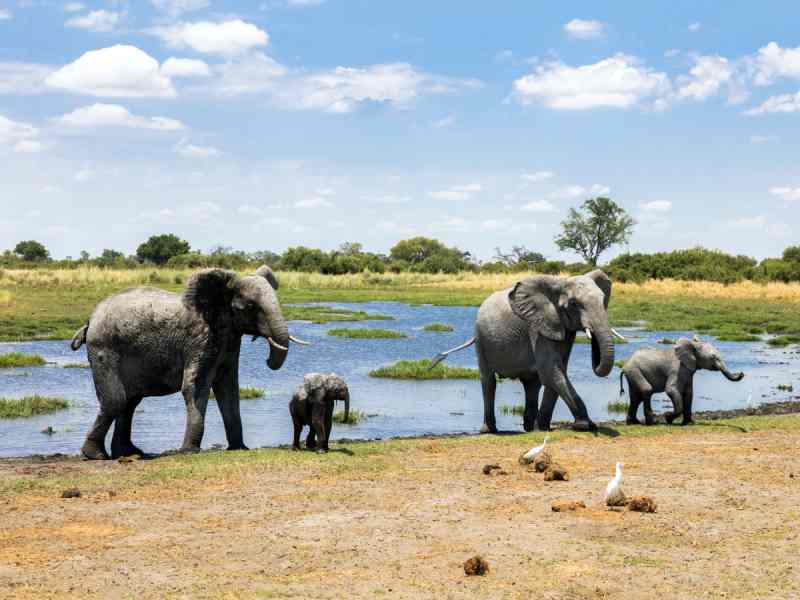 Found within Botswana in the huge Okavanga Delta, famous around the planet for its population of elephants that can often be found roaming around this beautiful landscape.
As well as elephants, other exotic animals found in this beautiful part of the world include lions, hippos and antelopes.
2. Kui Buri National Park, Thailand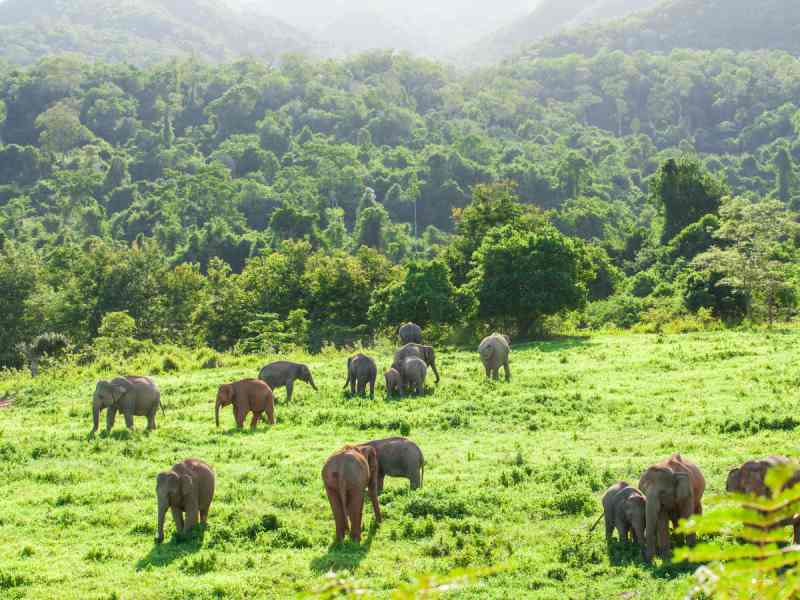 This year celebrating its 20th anniversary, Kui Buri National Park in Thailand is one of the world's greatest places for wildlife spotting.
Located in the south of the country, the National Park rests on the coast of the Gulf of Thailand.
Well-connected to some of the region's most popular tourist spots, the National Park is the perfect place to witness elephants in their natural habitat.
3. Hwange National Park, Zimbabwe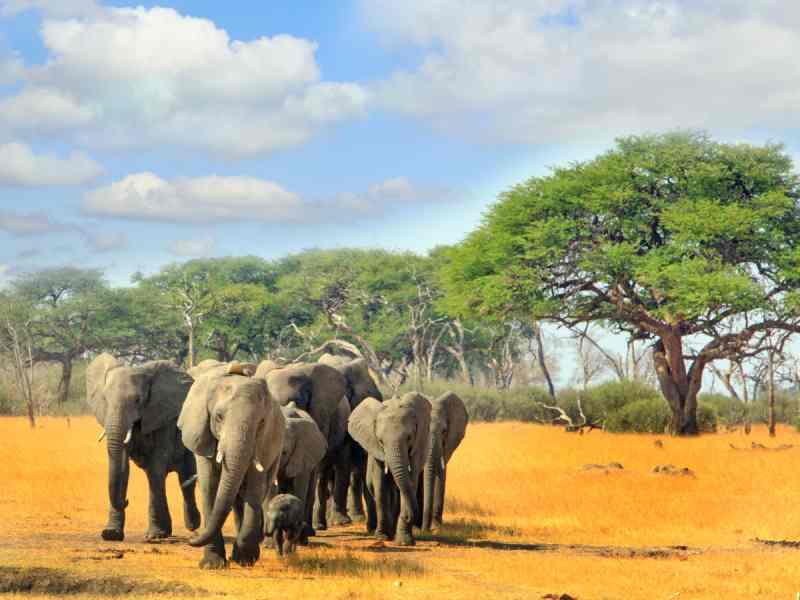 In west Zimbabwe, Hwange National Park is the country's largest nature reserve.
A spectacular place to experience, the park is simply massive.
Home to some incredible animals including lions and giraffes, popular safari tours take visitors to some of the park's most popular spots where different animals tend to congregate.
4. Yala National Park, Sri Lanka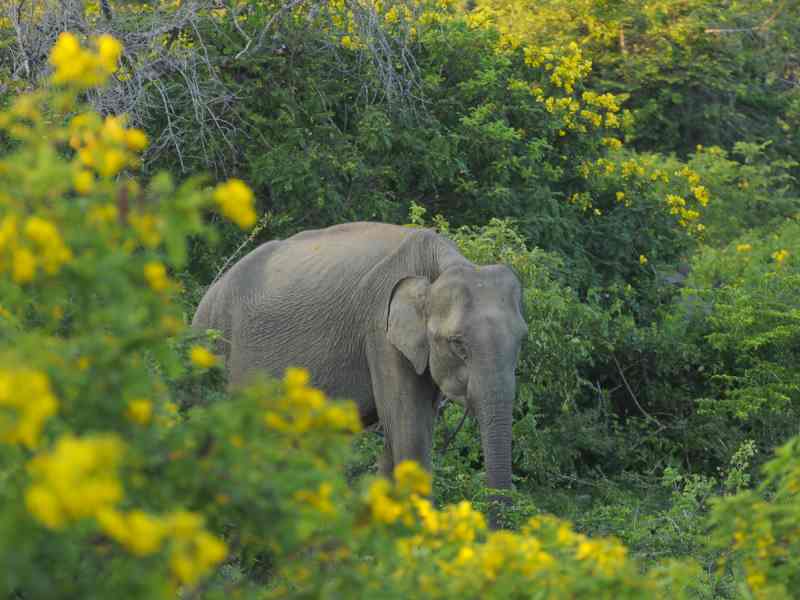 In Sri Lanka, Yala National Park is one of the most popular tourist attractions in the country.
During a visit to the park, visitors can expect to encounter a number of intriguing animals including leopards, crocodiles and of course, elephants.
In the sky and resting in the forest canopy, visitors are often able to spot different species of bird enjoying the climate of the park.
5. Addo Elephant National Park, South Africa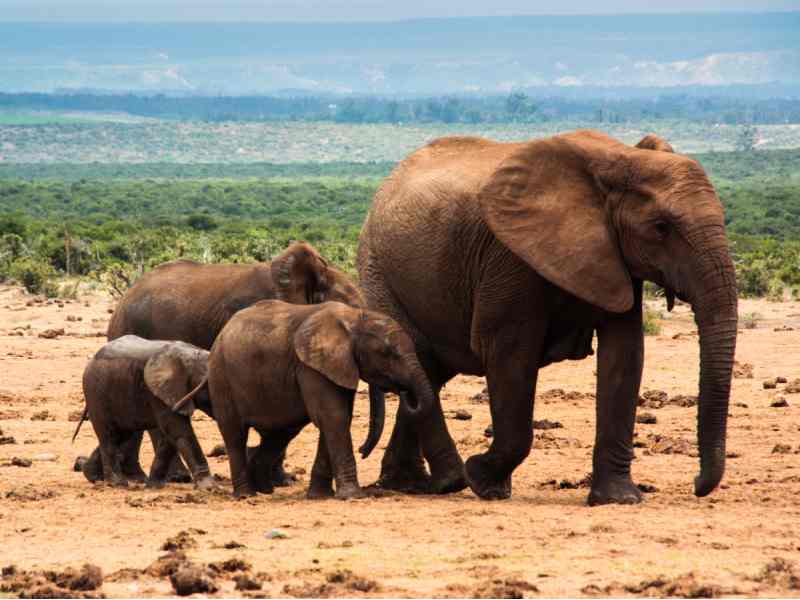 Situated close to Port Elizabeth, Addo Elephant National Park is just one of many national parks within South Africa.
Alongside Kruger National Park, Addo is one of the most famous places in the country for seeing elephants up close.
Roaming the African Savanna, these huge animals, despite their size, surprisingly blend into the landscape and can be quite tricky to spot.
Over 80 years old, Addo National Park has seen its population of African Elephants soar through the decades.
Zebra, Warthog, Buffalo and Lions can also be spotted living in the park.
Similar Features
8 Extraordinary experiences found in South Africa
6 Awe-inspiring Jewels of China
The Best of Sri Lanka – 10 irresistible places to visit
---
Follow us on Facebook or on Instagram @DCThomsonTravel. Got a travel suggestion or story you want to share, email us at holidayenquiries@dcttravel.co.uk.