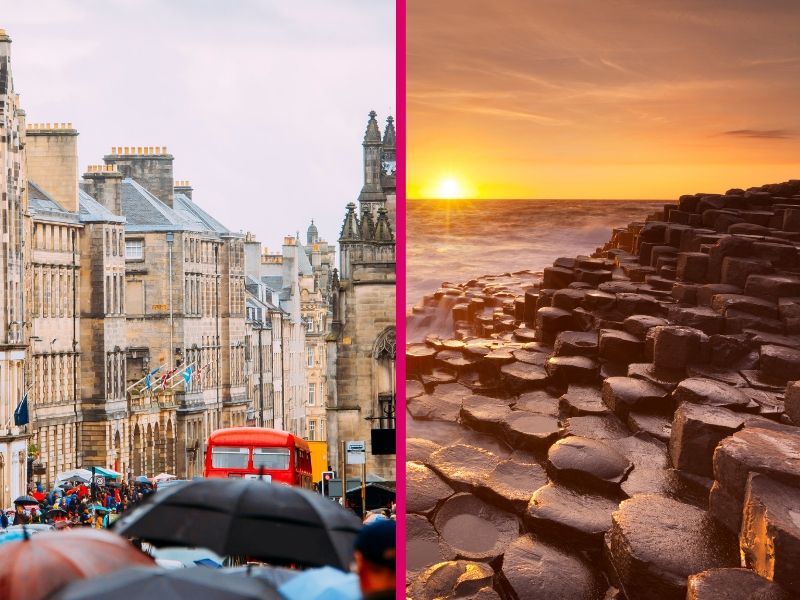 Just announced this week, Lonely Planet has revealed their 10 best travel experiences in the UK.
The top 10, featured in a new travel book from the influential site and publisher ranking the Top 500 unmissable experiences across Great Britain, sees the Edinburgh Festival Fringe take the top spot.
Currently underway, the Edinburgh Festival Fringe is one of the world's most famous festivals with Lonely Planet describing the experience as "one of the greatest shows on Earth".
In second place, Lonely Planet has chosen London's British Museum, followed by the mythical Giant's Causeway in the Northern Ireland in third place.
Praised for globe-spanning collection, the British Museum in London is one of the most visited attractions in London and the UK.
One of the Northern Ireland's best-known natural attractions, the Giant's Causeway is steeped in local legend and believed to have been constructed by the mythical giant Finn McCool in an attempt to reach Scottish shores.
Completing the top 5 is popular city break destination Bath with another spot with strong ties to the Roman Empire – Hadrian's Wall – landing in 5th place.
Check out the full top 10 best experiences as chosen by Lonely Planet below.
1. Edinburgh Festival Fringe, Edinburgh
2. British Museum, London
3. The Giant's Causeway, Northern Ireland
4. Bath, England
5. Hadrian's Wall, Northeast England
6. Sunday pub roast
7. Tate Modern, London
8. Stonehenge, Southwest England
9. Windermere, Cumbria
10. Pembrokeshire Coast National Park, South Wales
In May, Shetland was the only UK destination featured in Lonely Planet's Best in Europe for 2019 list.
Have you visited any of the featured destinations?
Let us know by leaving us a comment on facebook.
Similar Features
World Elephant Day: 5 places where you find these awesome animals
Generation Z: Females travelling solo on the rise
5 perfect destinations for the female solo traveller
---
Follow us on Facebook or on Instagram @DCThomsonTravel. Got a travel suggestion or story you want to share, email us at holidayenquiries@dcttravel.co.uk.