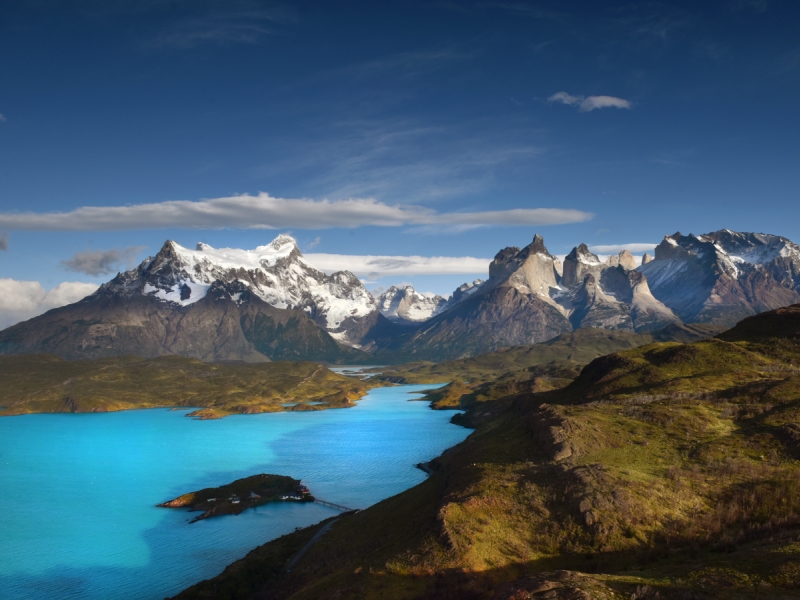 Experiencing a number of natural wonders, we take inspiration from a fantastic escorted tour venturing to some of Chile's most famous locations.
One of the great South American countries to discover whilst on holiday, we start with a look at the spectacular Balmaceda Glacier enjoyed during a scenic boat trip.
1. Balmaceda Glacier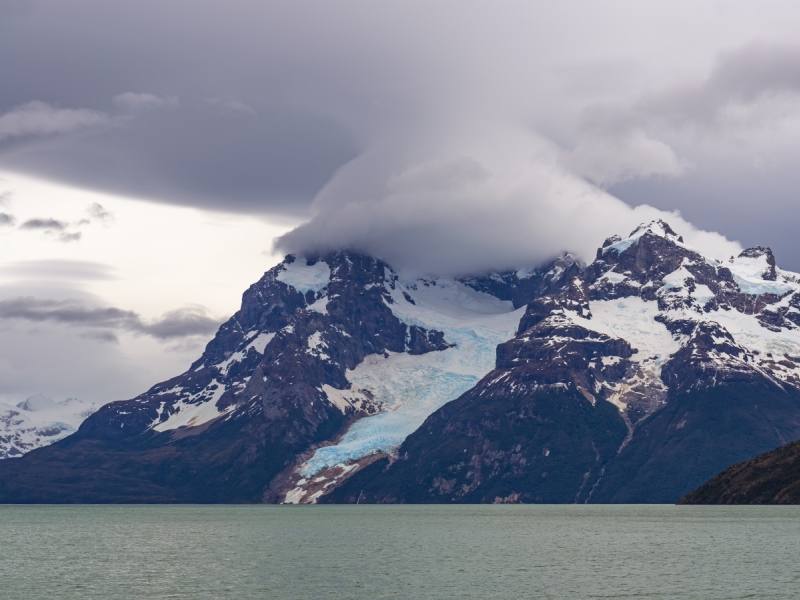 Discovering this stunning part of the world is best experienced during an essential 3-hour long boat trip taking to glacier-fed waters resting at the foot of the great Serrano and Balmaceda Glaciers.
This spectacular stretch of water is a pure joy to experience and an ideal destination for holidaymakers to look for some striking local wildlife including a variety of birds and sea lions.
Unknowingly timed to perfection, some lucky visitors can sometimes catch the spectacle of massive icebergs breaking off the main glacier and plunging down into the fjord waters.
Starting high above the waterline nestled between mountainous terrain, the glaciers here standout immediately.
Eye-catching blue, the almost turquoise-like ice packed into the glacier is constantly evolving, twisting, and cracking in a true natural spectacle.
Browse available Chile holidays
2. Flamingos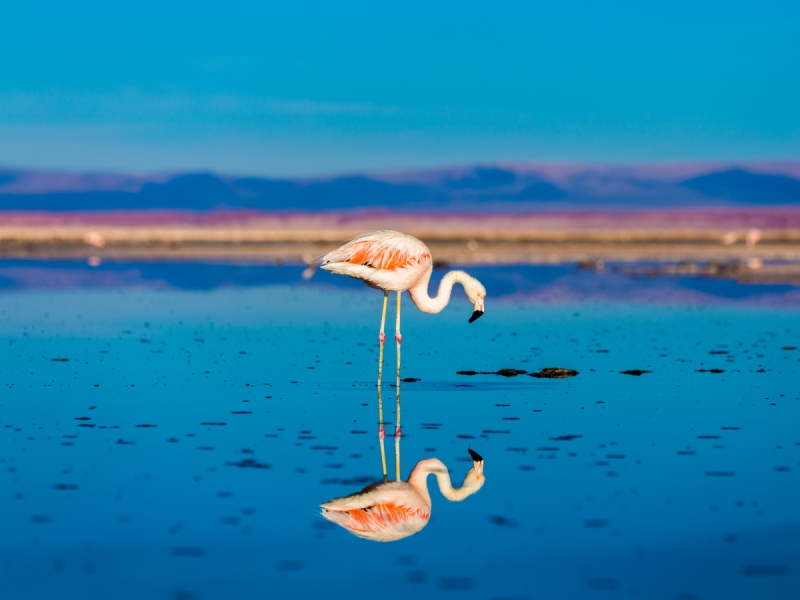 Wading around in the water in parade-like fashion, Chile is well-known for its population of Flamingos.
Travelling between Chilean spectacles throughout the tour, holidaymakers will get the opportunity to witness these lovely animals in the flesh as they are guided through the country.
Found in wide-open spaces including the lagoons at Chaxa, Miscanti and Meñiques, groups of flamingos stand out on the horizon.
From a distance appearing to rise out of the water, the long, tall bodies of Flamingos are instantly recognisable.
During visits to the different lagoons, holidaymakers will also be able to admire remote, wide open spaces enjoyed by tourists arriving from all over the world.
Browse available Chile holidays
3. Puerto Montt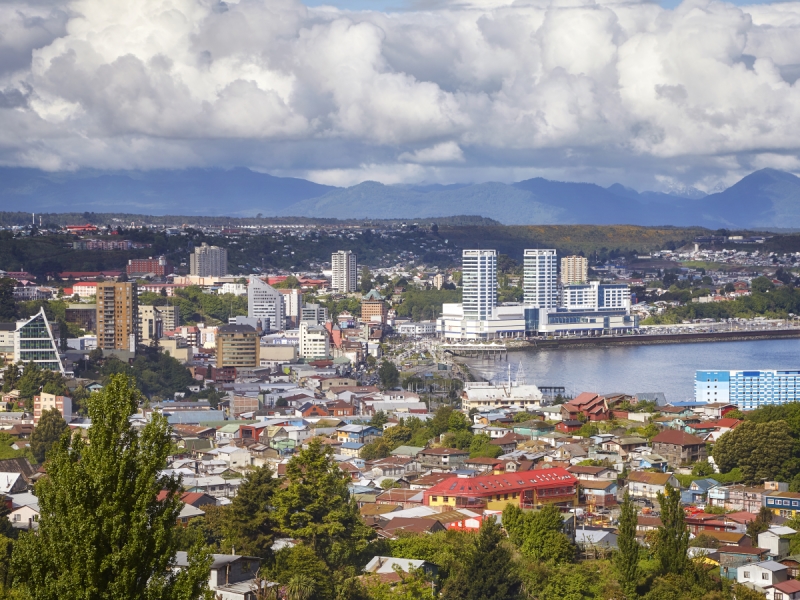 A massive lake, in fact, the second-largest in all of Chile, the shores of Lake Llanquihue are visited during a stop to the lovely fishing town of Puerto Varas that also sees holidaymakers tour Puerto Montt.
Best known for its black sand shores, the lake is overlooked by mountains off into the distance and is one of South America's most impressive stretches of water.
The port city of Puerto Montt has a strong maritime history and long association with salmon fishing.
Offering authentic experiences of the country, holidaymakers will be able to enjoy a lively fishing market found in Angelemó cove.
Browse available Chile holidays
4. Santiago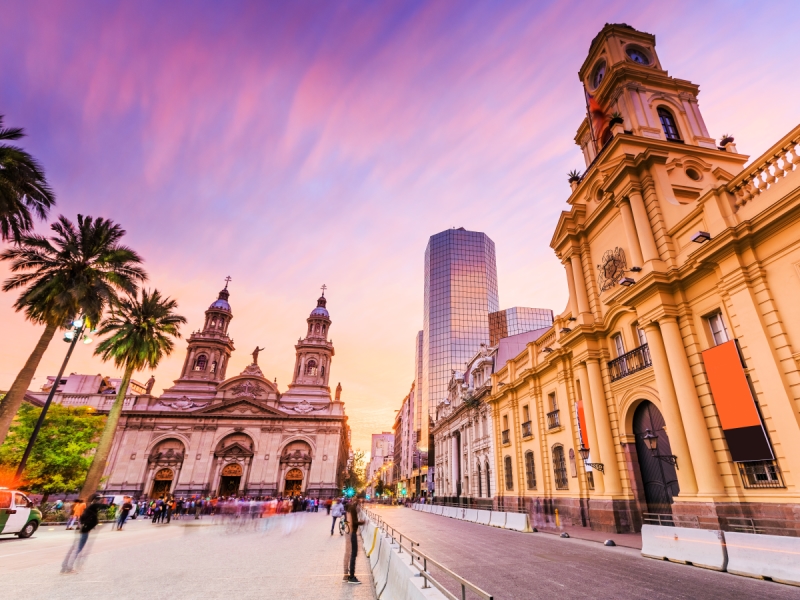 The Chilean capital, Santiago is a key experience included in tours.
During a guided introduction, holidaymakers will be shown the key sights and provided with plenty of inspiration should they wish to make the most of their free time and admire some more of this historic capital.
Key Santiago landmarks range from both San Cristóbal and San Lucia Hill, city Plaza and a huge park complete with its own zoo!
Browse available Chile holidays
5. Torres del Paine National Park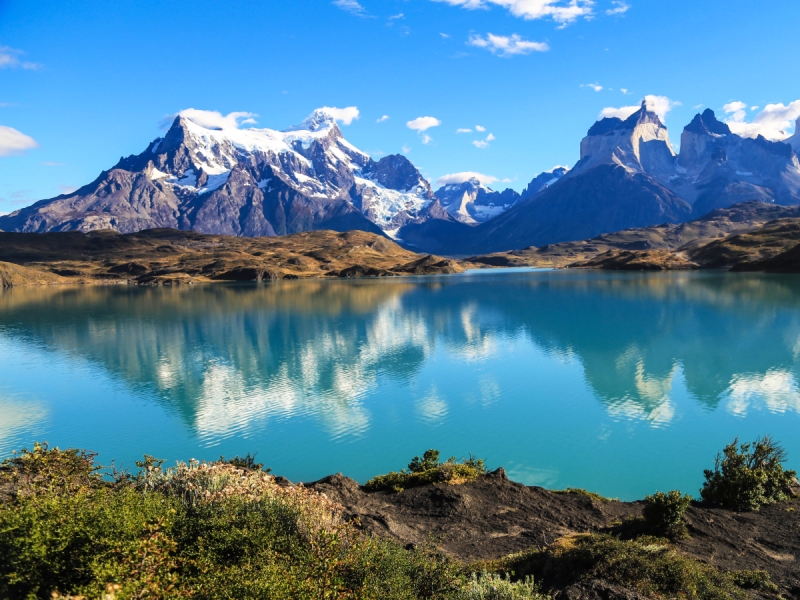 Perhaps one of the most famous national parks on the planet, Torres del Paine National Park is located within Chile's part of the famed Patagonia region.
Bit of Trivia – Patagonia is shared by both Chile and Argentina, separated by the towering Andes mountain range
Exploring the Chilean portion of the region, the tour takes holidaymakers on a fabulous journey full of epic scenery.
During the visit, be sure to look out for some of the local wildlife that prospers in these untamed lands including massive Condor with Guanacos (similar to Llama) darting around the landscape.
In the distance, marvellous landmarks include the icy Grey Lake and the Grey Glacier sitting high above.
Browse available Chile holidays
6. Valparaiso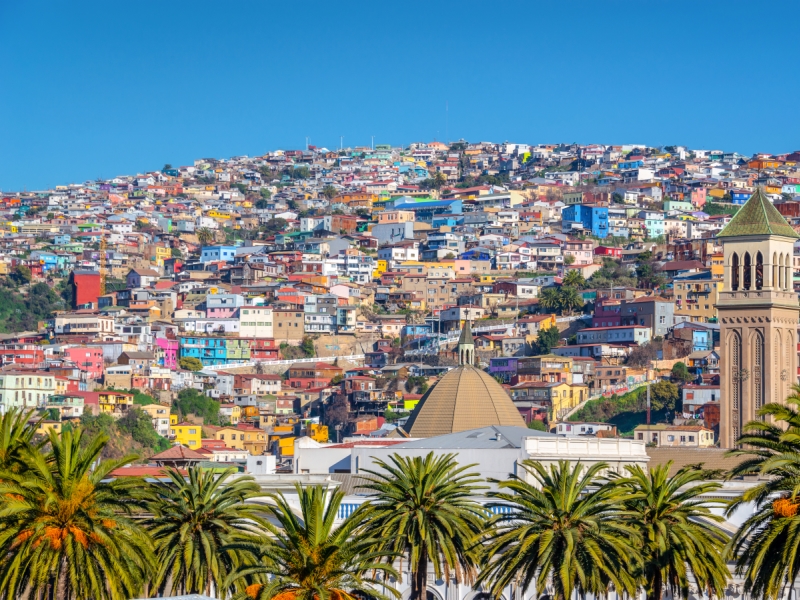 Resting on Chile's coast, the port city of Valparaiso is best known for its huge number of colourful buildings that have grown up into the surrounding hills.
UNESCO-listed, an included tour provides the perfect introduction as holidaymakers are guided through the streets of the city and weave their way through some of the famously colourful buildings that are often packed tightly together.
An important local landmark, the detailed monument resting within the city's Town Square is dedicated to Chilean naval heroes with the country's naval headquarters located close by.
Browse available Chile holidays
7. Mylodon Cave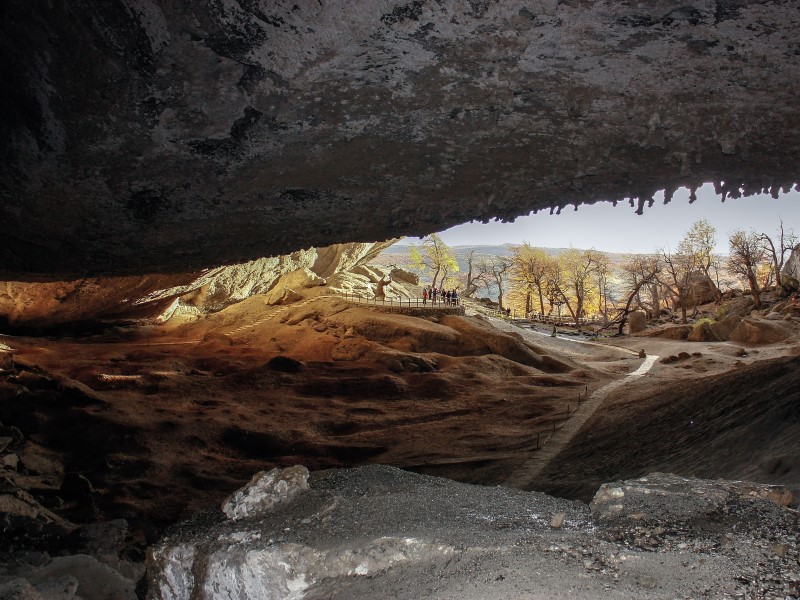 A natural monument located in Chilean Patagonia, the Mylodon Cave is actually a vast network of caves.
A visit to the caves presents a unique opportunity to delve into the past over 20,000 years.
Over 100 years ago, a settler found the remains of a Mylodon, a sloth-like creature.
Since the find, the caves have been popular with explorers and archaeologists all seeking to find their own piece of history.
A number of finds found their way to some of the world's most prestigious museums dotted around the globe.
The Mylodon Cave has helped shape an understanding of the region's history and is a hugely important global site.
Browse available Chile holidays
8. El Tatio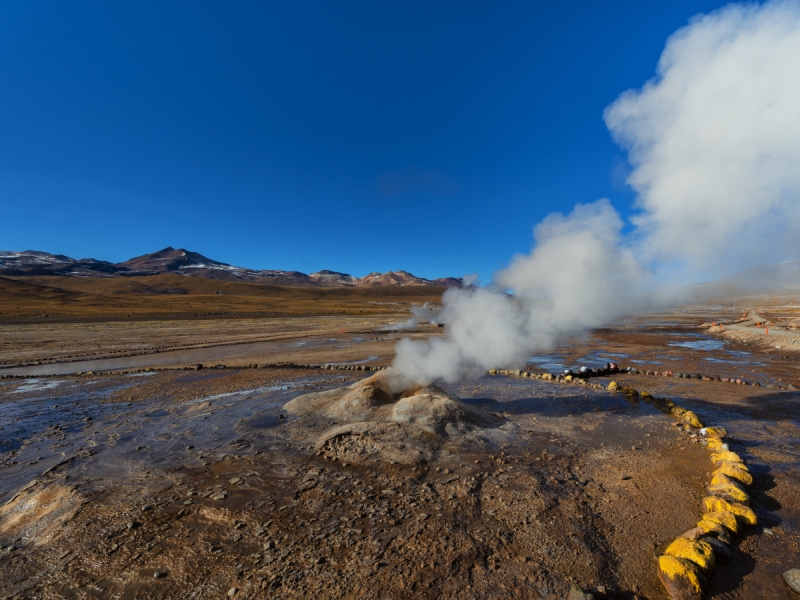 One of the world's great geysers, El Tatio is a key Chilean tourist attraction.
Similar to the great geysers of North America, El Tatio and the surrounding geothermal field can often be unpredictable, blowing off steam on a regular basis.
A great natural wonder, the sight of geysers letting off steam across this barren landscape, shadowed by a mountainous landscape is really a sight to behold.
Browse available Chile holidays
9. Atacama Desert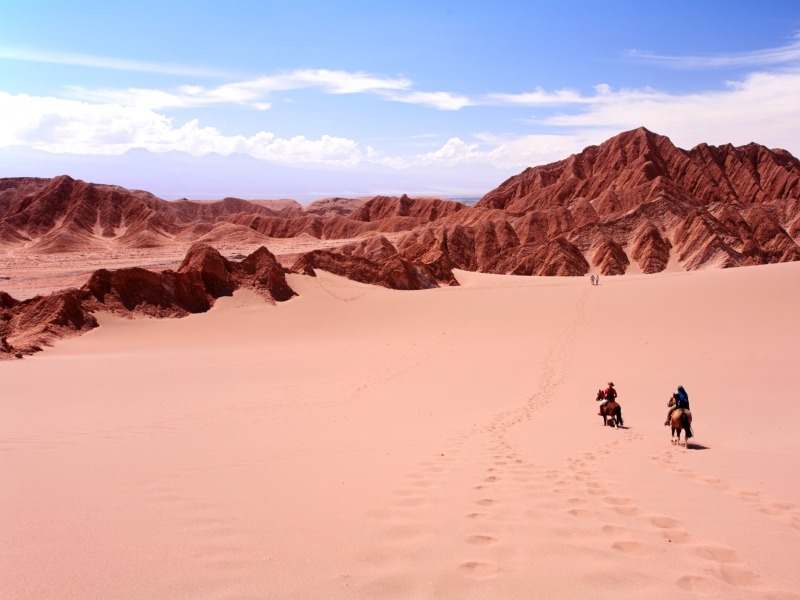 A spectacular sight, Atacama Desert is one of the driest places on the planet.
Although the conditions can be challenging, the desert is home to a number of villages that still follow a centuries-old way of life and follow traditional customs.
Despite being called a desert; Atacama boasts a number of hidden surprises.
These include blue lagoons, geysers and stretching salt flats.
A key reason why many travellers opt to head into the desert, the sunsets witnessed within the Atacama are spectacular to witness.
As wellas endless sand, pockets of
f mountainous terrain stretch as far as the eye can see, the sight of the setting down on the day is magical, particularly if you happen to catch it reflecting off some of the desert's famous lagoons.
Browse available Chile holidays
10. Easter Island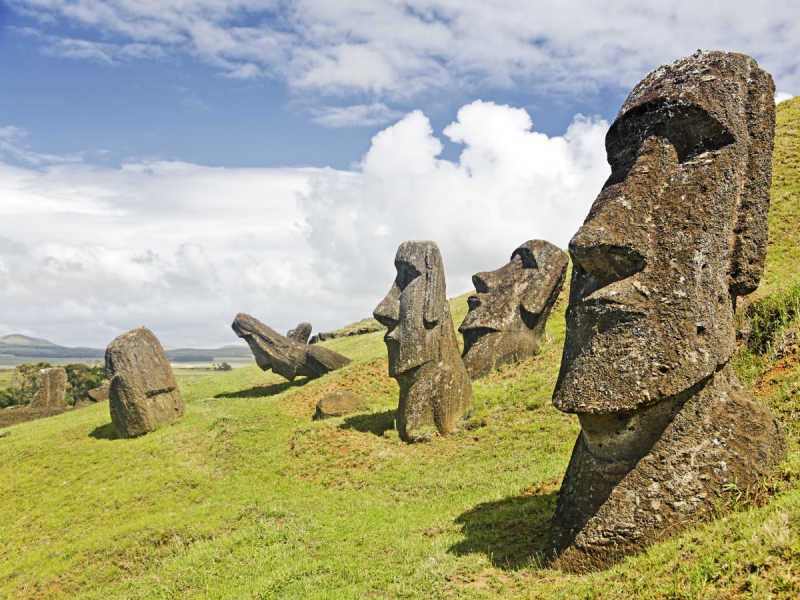 Visited during an extended itinerary available, the remote beauty of Easter Island can be found several hundred miles off the Chilean mainland.
Resting deep within the Pacific Ocean, the island is best known for its a number of monumental statues.
Bit of Trivia – Easter Island's native name is Rapa Nui
Partially buried deep underground, there are literally hundreds of monuments found throughout the island.
Important archaeological sites, these over-sized heads are believed to have first been carved between the 13th and 16th century and are amazing when experienced up close.
Browse available Chile holidays
11. Petrohué Falls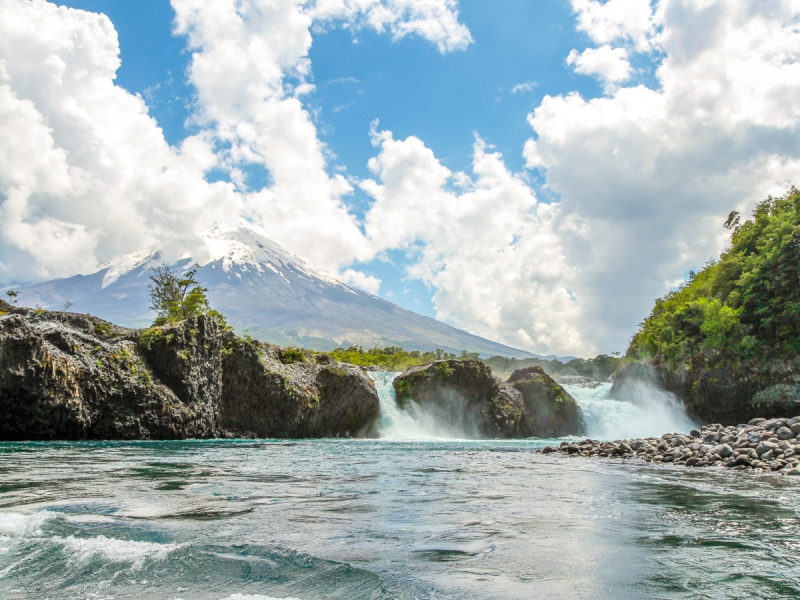 Flowing over centuries-old lava rock, Petrohué Falls is overlooked by the great volcano Osorno off into the distance.
An obstacle for the mighty Petrohué river to overcome, the waterfall is enjoyed during an excursion heading out from nearby Puerto Varas and following the shoreline of Petrohué lake to the famous waterfall.
Browse available Chile holidays
12. Chiloé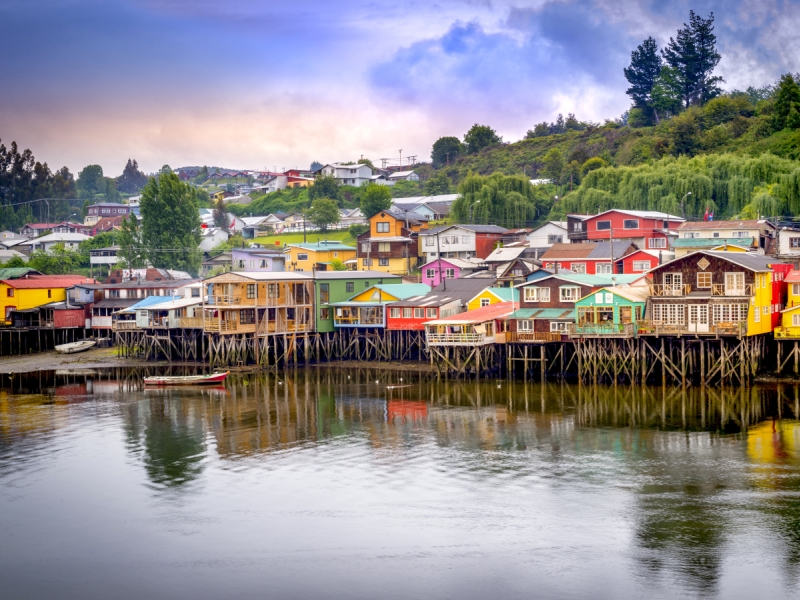 One of the largest islands found on the South American continent, Chiloé has some important UNESCO-listed features and also has its own National Park.
During a tour, holidaymakers will be able to experience the natural beauty of the island and visit some of Chiloé's many villages where residents have expertly built their homes on stilts standing above the waterline.
Across the island, there are also a number of important listed church buildings to keep a look-out for between stops at villages where you can browse markets showcasing local produce and hand-crafted items that may make for the perfect souvenir.
Browse available Chile holidays
13. Viña del Mar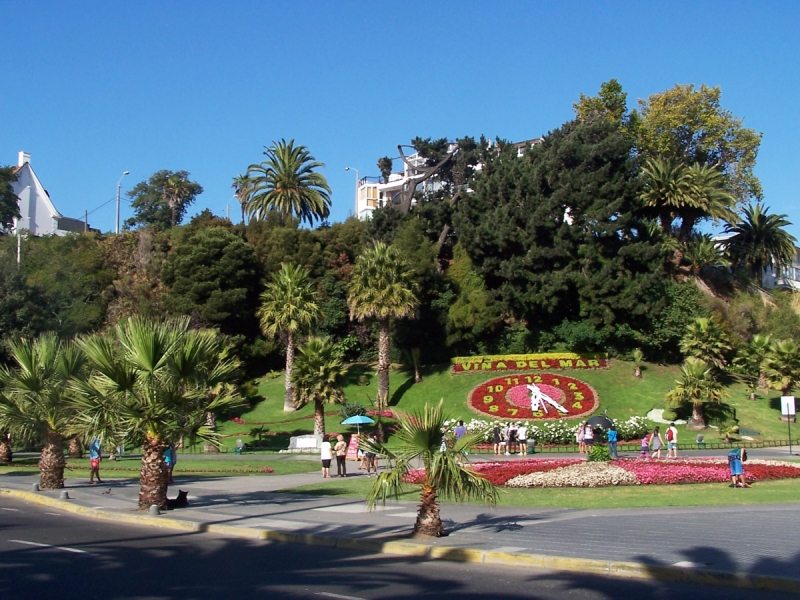 A rewarding early experience, the garden city of Viña del Mar is also known for its long scenic beach and historic castle that rests on the very edge of a shoreline.
Crucially, the city acts as a gateway to the renowned Casablanca Valley where holidaymakers can enjoy a visit to an authentic vineyard complete with a wine tasting before heading back to your accommodation.
Discover the wonders of Chile on a touring holiday
Explore a wonderful selection of Chile tours here.
Have you been to Chile?
Share your tips by contacting us on either facebook or by email.
Similar Features
Beautiful Brazil – 6 extraordinary experiences
The Best of Sri Lanka – 10 irresistible places to visit
6 Awe-inspiring Jewels of China
---
Follow us on Facebook or on Instagram @DCThomsonTravel. Got a travel suggestion or story you want to share, email us at holidayenquiries@dcttravel.co.uk.