Ireland's beautiful South West is a sensational corner of this spectacular country.
Celebrating a classic holiday taking holidaymakers on a fantastic scenic sightseeing tour showing off some of the area's greatest destinations, here are 5 of the most iconic places found in this staggeringly beautiful part of Ireland.
1. Bunratty Castle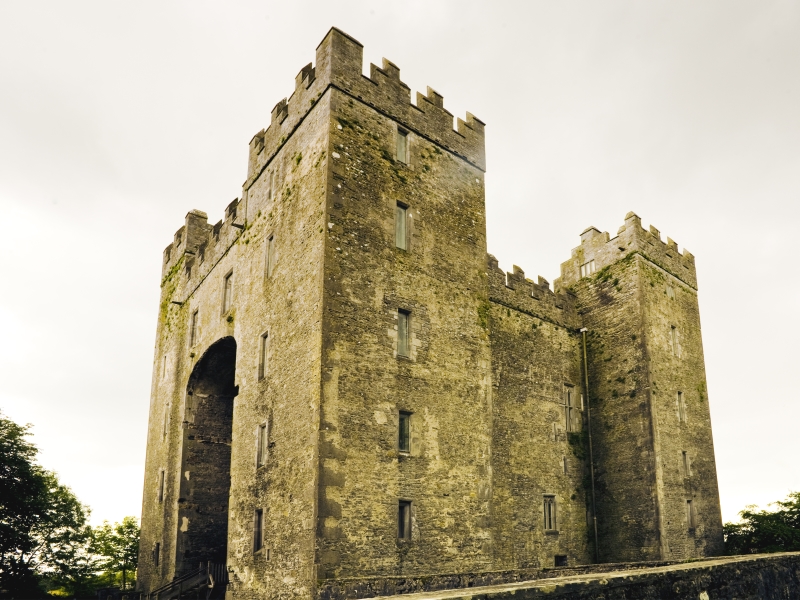 First constructed in the 15th century, Bunratty Castle can be found in Bunratty – a village resting between Ennis and Limerick.
Wonderfully restored back to its former glory, this medieval icon is a must-visit.
One of Ireland's best-known castles, the castle and its grounds are today home to Folk Park, an attraction celebrating Irish heritage and culture.
Related Holiday – Ireland's Beautiful South West
2. Dingle Peninsula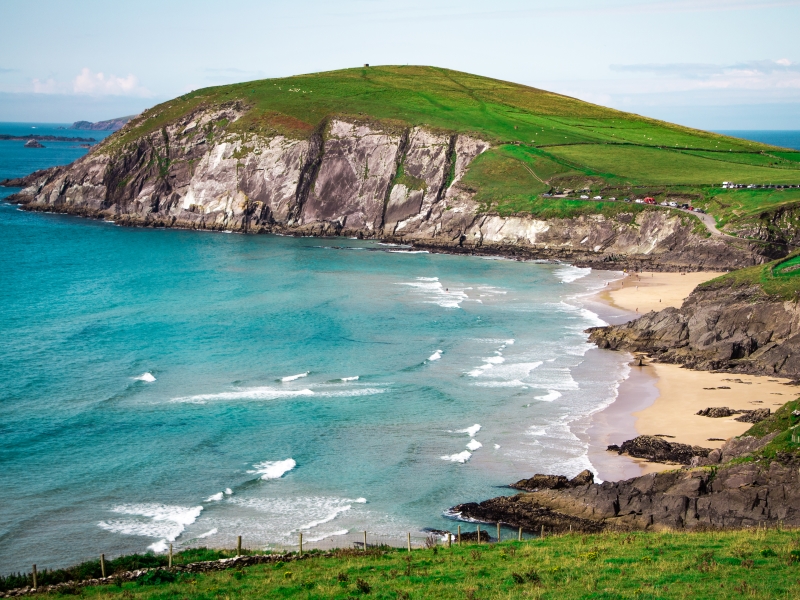 Some of the spectacular landscape on the planet, the renowned Dingle Peninsula has provided the setting for many memorable romantic epics that have dominated the silver screen through the years including the award-winning Ryan's Daughter.
Off the coast, the protected Skellig Michael recently appeared in the hit sci-fi franchise Star Wars.
A stunning stretch of coastline, the Dingle Peninsula rewards visitors with mile upon mile of beautiful coast often featuring some rather rugged-looking rocks that rise from under the crashing waves striking the mainland.
Related Holiday – Ireland's Beautiful South West
3. Killarney National Park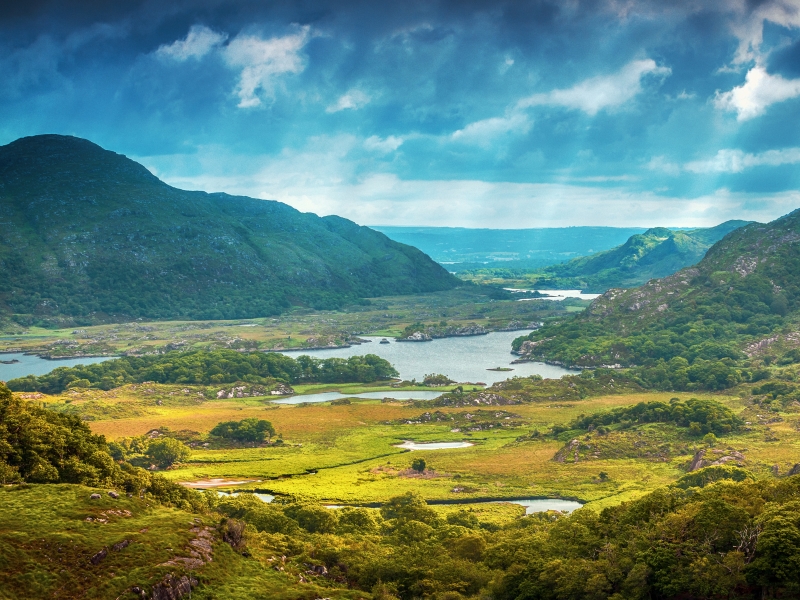 First established in the early 1930s, Killarney National Park is Ireland's oldest protected park.
Growing over the years, the National Park is undoubtedly one of Europe's most spectacular.
Home to a treasured and diverse eco system, the park is hugely important. This huge stretch of relatively unspoiled land is awash in colour and is packed with fantastic holiday sights.
During key points in our available itinerary, holidaymakers are guided through the park on a horse-drawn car ride, proving a memorable nostalgic journey harking back to traditional ways of life practiced here through the centuries.
Related Holiday – Ireland's Beautiful South West
4. Lough Leane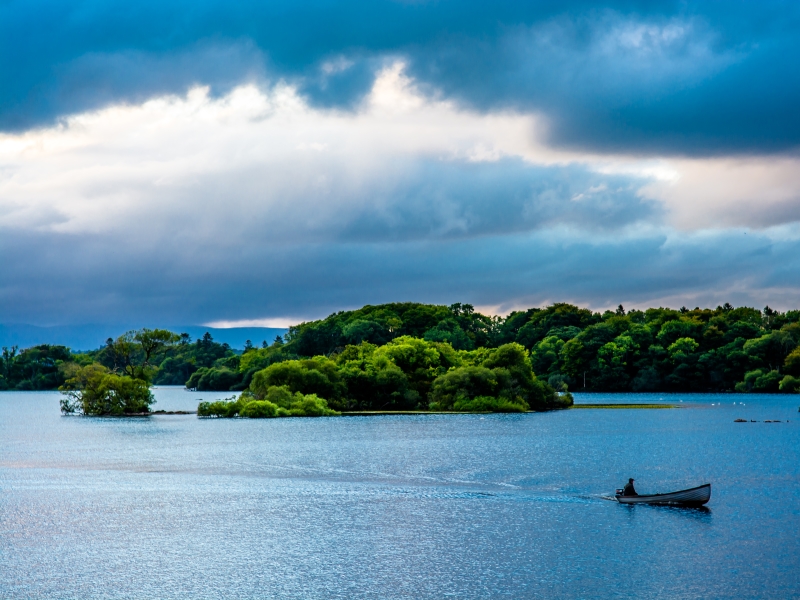 Held in high regard around the world, the famed Killarney Lakes are a must-experience when touring Ireland's beautiful south west.
The biggest of the three lakes found in Killarney, Lough Leane is one of Europe's most serene lakes.
Bit of Trivia – Lough is Old Irish meaning loch or lake
Scattered across the lake, holidaymakers will be taken on a lovely boat ride showcasing the very best of this immensely scenic lake.
Related Holiday – Ireland's Beautiful South West
5. Ring of Kerry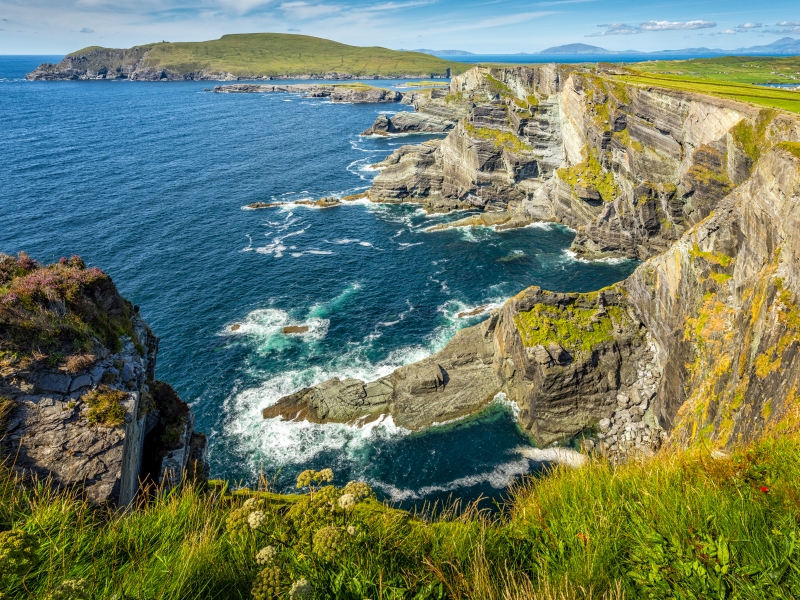 Right up there amongst some of the world's spectacular scenic driving routes, journeying around the staggeringly beautiful Ring of Kerry takes holidaymakers on an essential circular touring route.
Spanning just over 100 miles, the journey includes passing through the famed Iveragh Peninsula found in County Kerry and memorably experiencing first-hand the beauty of both Molls Gap and Coomakista Pass.
Experience Ireland's Beautiful South West
Browse this holiday on our partner's site here.
Have you been to Ireland?
Share your tips by contacting us on either facebook or by email.
Similar Features
Scotland in 'Miniature' – 6 island wonders on amazing Arran
12 Inspirational walking & hiking routes around Scotland
6 remarkable places to visit in the scenic Lake District
---
Follow us on Facebook or on Instagram @DCThomsonTravel. Got a travel suggestion or story you want to share, email us at holidayenquiries@dcttravel.co.uk.