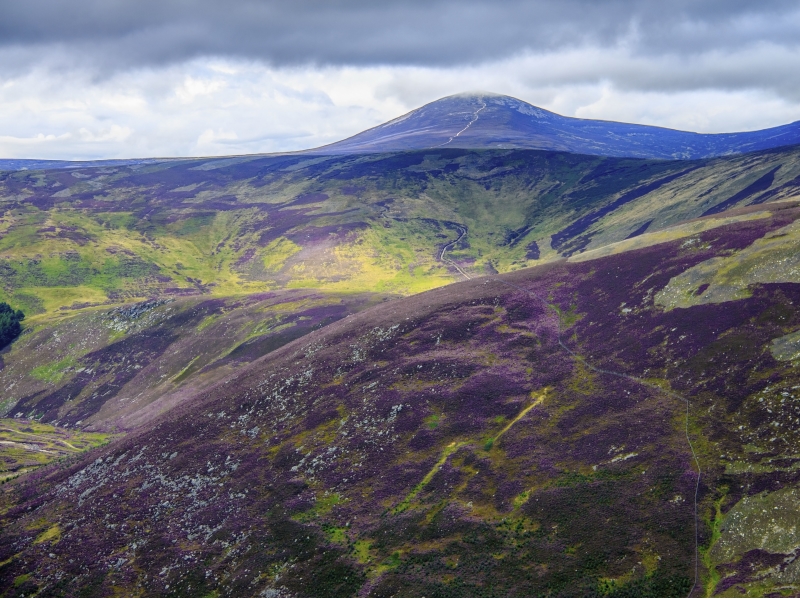 Fancy taking advantage of late summer weather to go out and bag yourself a Munro?
Work on a repairing a major path on Scotland's most easterly Munro, Mount Keen, has recently been completed.
As first reported by The Press & Journal, the most popular upland route available on Mount Keen had fallen into disrepair due to harsh weather conditions and the path's popularity amongst visitors.
Close to 200 metres of path have been expertly restored during an 18-month project on the Munro that lies roughly an hour away from Aberdeen.
Despite not being the shortest approach to tackle the Munro, the route travelling through the Caledonia Pine Forest of Glen Tanar is undertaken by thousands of walkers each year.
Rising over 900 metres, Mount Keen can be accessed from Glen Tanar, Glen Mark and Glen Esk.
Restoration work completed, the popular Munro is once again ready to welcome walkers following one of the most scenic walking routes in the east of Scotland.
Have you been to Mount Keen?
Let us know by leaving us a comment on facebook.
Similar Features
Scotland: Hikers told to stop leaving banana skins on Ben Nevis
Scottish attractions named by TIME in World's Greatest Places of 2019
12 Inspirational walking & hiking routes around Scotland
---
Follow us on Facebook or on Instagram @DCThomsonTravel. Got a travel suggestion or story you want to share, email us at holidayenquiries@dcttravel.co.uk.