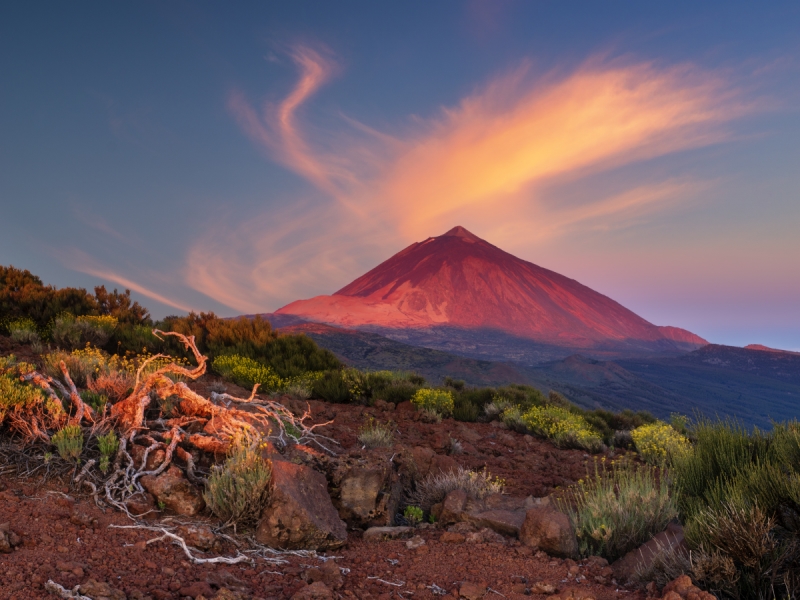 The largest of the famous Spanish Canary Islands, Tenerife is a classic destination chosen by millions of tourists each and every year.
Catering to different tastes, Tenerife can be both a sensational walking paradise and a leisurely sunny escape.
Showing off the very best the island has to offer, here are 9 terrific places to visit across Tenerife ranging from the volcanic beauty of Mount Teide to the lively cities of Santa Cruz and La Laguna.
1. Anaga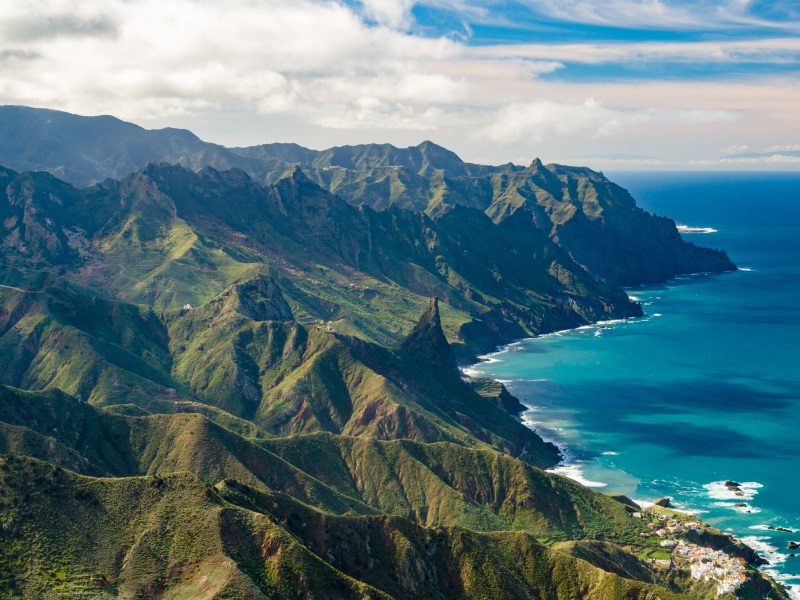 In the North East of the Island, Anaga Rural Park awaits. Here, you will find evidence of historic volcanic activity.
Be on the lookout for some local wildlife. There are some colourful residents found around Anaga, including Lizards that seem to prosper on the island.
2. La Laguna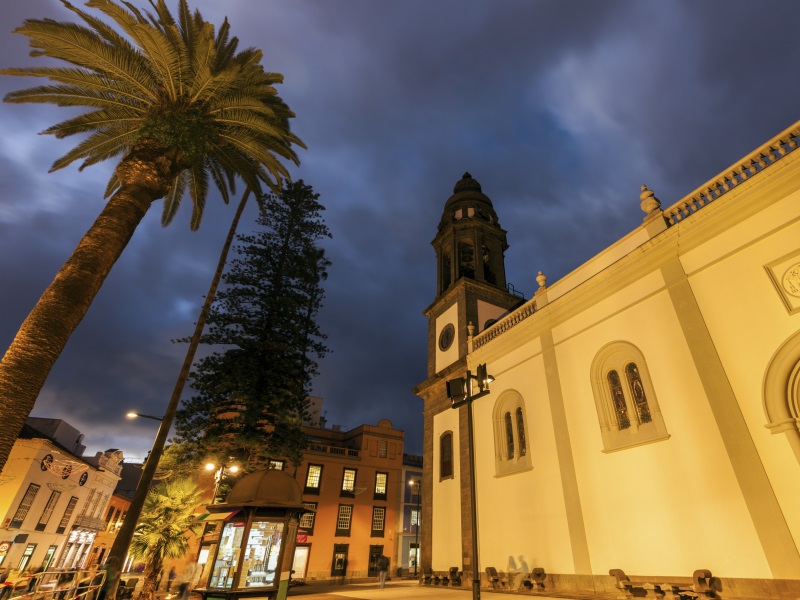 An important UNESCO listed World Heritage Site, La Laguna rests in the north of Tenerife and is something of a cultural hotspot.
Landing behind only Santa Cruz in size, La Laguna's key attraction is undoubtedly its Old Town.
The first buildings here originated from the 15th century. The city's cathedral was first built in the early 1900s, taking inspiration from some of the Spanish mainland's greatest monumental landmarks.
3. Mount Teide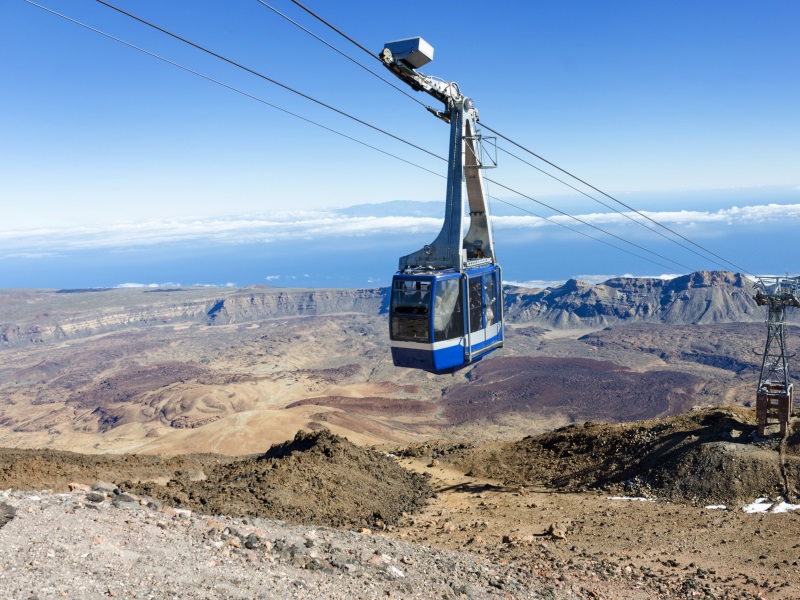 There is much to see during an exploration of Mount Teide.
A major volcano that helped shape the surrounding island thousands of years ago, Mount Teide is a mammoth landmark.
Over 3000 metres, the volcano is one of the highest points in Spain and is technically still active, last erupting over 100 years ago.
Situated in Teide National Park, the volcano is surrounded by pockets of vegetation and unique rock formations.
The Park is known for its wide array of flora found within its limits that thrive here thanks to mineral-rich soil and the pleasant climate also enjoyed by millions of tourists each year.
A great UNESCO-listed World Heritage Site (since 2002), a trip to the park makes for a very memorable occasion and a great holiday highlight.
4. Puerto de la Cruz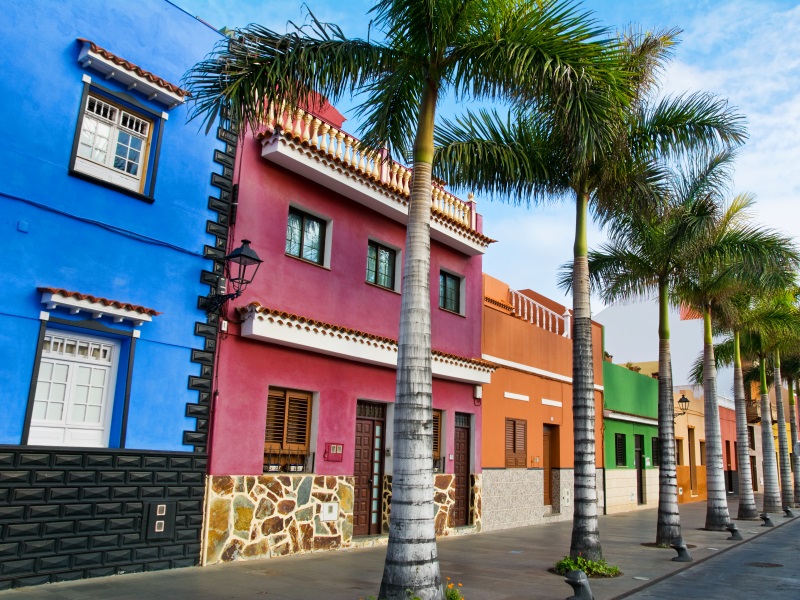 Historically important, the city of Puerto de la Cruz is found in the north of the country.
Famous around the world for its almost-black, volcanic beaches, Puerto de la Cruz is a great place to reconnect with civilisation after stepping out and journeying deep into the country's beautiful countryside.
Highlights found here include the vibrant Botanical Garden and beachfront Playa de Martiánez.
---
---
Away from the crowds, the remote beach known as Playa de el Bollullo offers black sandy beaches in a picturesque, sunny and secluded area.
Dating back hundreds of years, the old Harbour area is home to some old and graceful buildings worthy of many a postcard.
5. Teno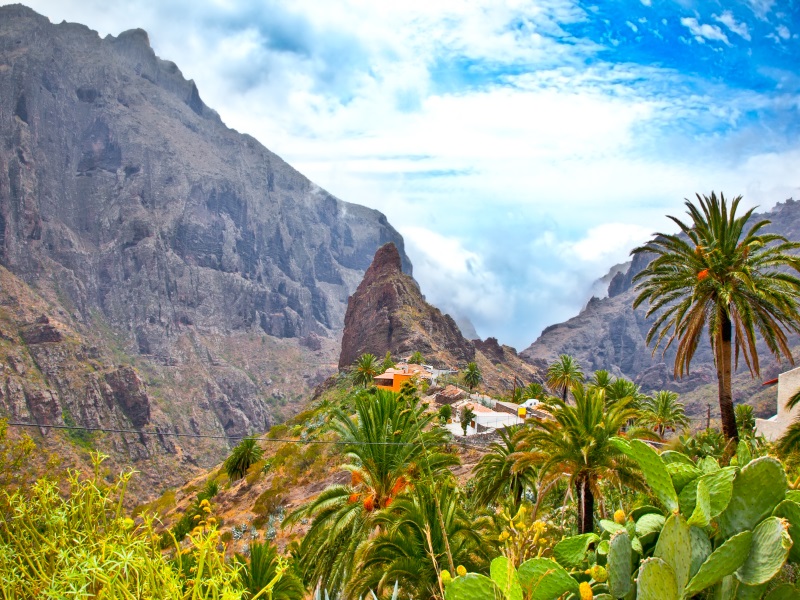 In the north of the island, you will find Teno.
Scarred by volcanic activity, Teno is characterised by rocky formations that trail right down to the water's edge where lava once poured into the Atlantic Ocean.
Secluded, Teno is slightly isolated and all the more beautiful for it.
Covered with forest in parts, Teno's landscape can often be mountainous. The area offers a great scenic day out in the northern reaches of Tenerife.
6. Santa Cruz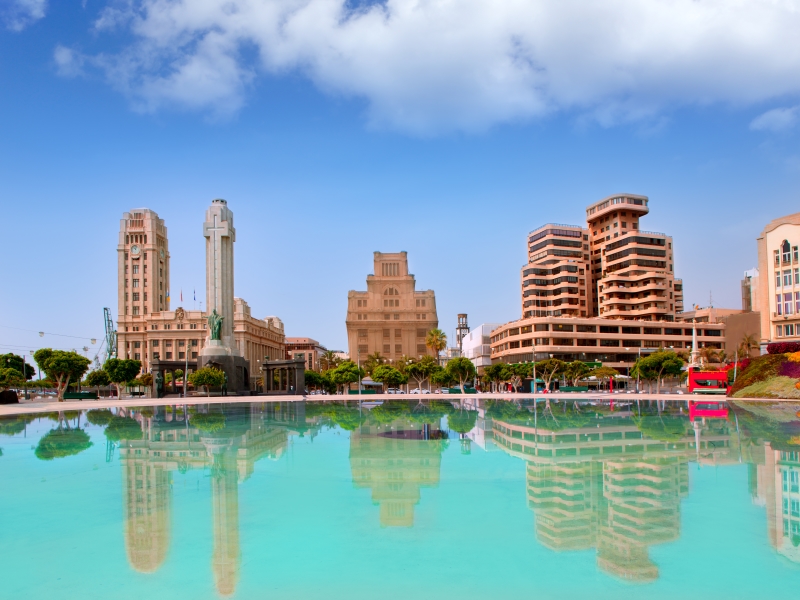 Not to be confused with famous city found on the Californian coast, Tenerife's Santa Cruz is an old port city packed with wonderfully well-preserved buildings contained within a welcoming Old Quarter.
The joint capital of the island, Santa Cruz boasts a number of notable attractions for holidaymakers to look out for including an old City Square, natural history museum and arts venue.
A lively city, Santa Cruz has a strong global reputation, often cited as a fantastic place to live.
During a visit to the island, why not take the time to sample this beautiful port and all it has to offer?
7. Playa de las Americas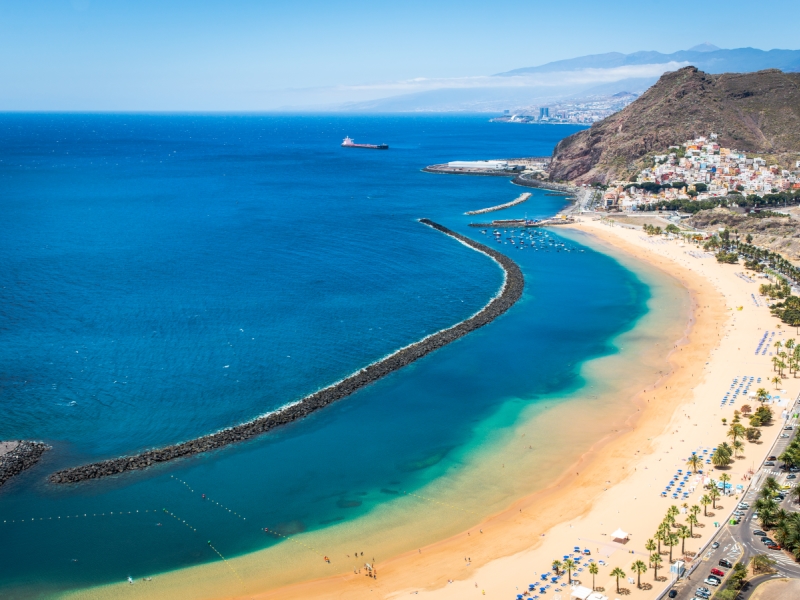 Right up there amongst the best beaches in Europe, Playa de las Americas is a relaxing sunbathing paradise.
A beach lined with a handy selection of cafes and restaurants, Playa de las Americas can be found on Santa Cruz's glorious coastline.
8. Basilica de la Candelaria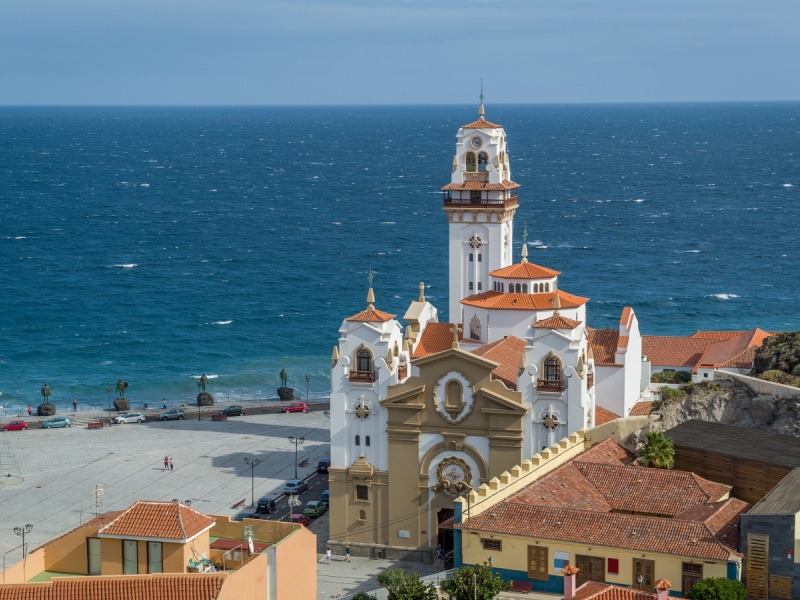 An important island landmark, the Basilica de la Candelaria is a special Tenerife historic attraction that gets a lot of attention from visitors travelling to the island.
Found just over 12 miles from Santa Cruz, the basilica is a beautiful sight. A rather grand façade, parts of this notable religious building are carefully whitewashed giving the basilica distinct lines also emphasising its different shapes.
Standing quite a bit taller than neighbouring buildings and perfectly placed on the water's edge, this lovely building is one of the key places to visit across the collective Canary Islands.
9. Icod de Los Vinos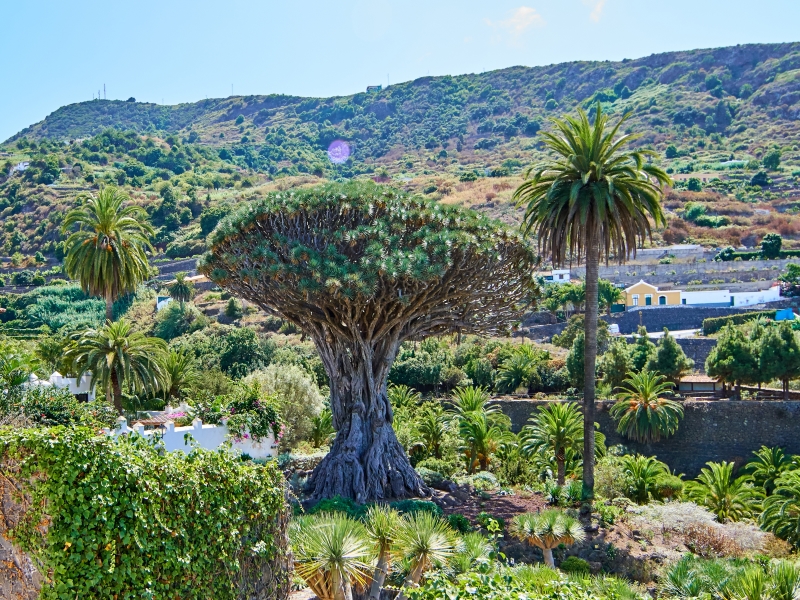 Appearing almost other-worldly, the huge trees found around Icod de Los Vinos are instantly memorable.
Often hundreds of years old, these beautiful trees standout immediately often competing for space next to some of the famously whitewashed buildings Spain is known for.
At first narrow, the huge Dracaena Trees spread out like an umbrella thickly covered in foliage.
Taking advantage of the often lovely climate enjoyed around the Canary Islands, the trees here are well worth making the effort to visit.
Visit Tenerife
Have you been to Tenerife?
Let us know by leaving us a comment on facebook.
Similar Features
Amazing UNESCO World Heritage Sites to Add to the Bucket List
---
Follow us on Facebook or on Instagram @DCThomsonTravel. Got a travel suggestion or story you want to share, email us at holidayenquiries@dcttravel.co.uk.