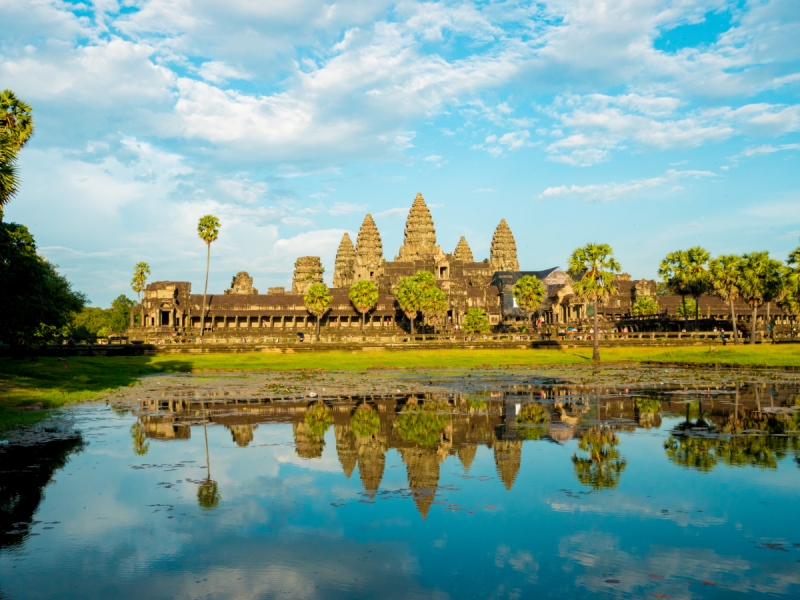 Announced this week, one of the fantastic river cruise itineraries available with our latest partner Emerald Waterways takes holidaymakers on a magnificent Asian adventure.
Following the stretching Mekong River, this experience-filled river cruise is packed with fantastic holiday moments including a visit to the amazing temple complex Angkor Wat.
1. Phnom Penh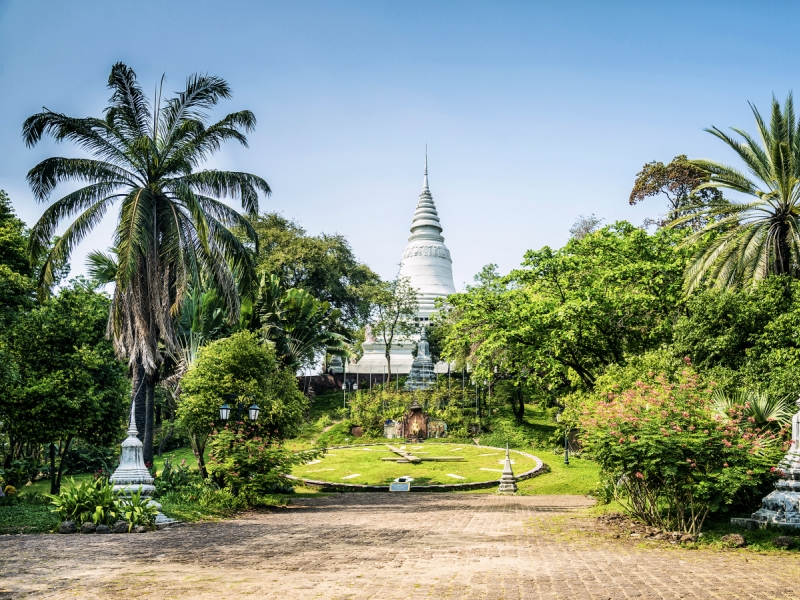 An exploration flowing the vast Mekong would not be complete without a visit to Cambodia's capital – Phnom Penh.
Presenting a long and varied history, a visit to the city provides the chance to gain some insight into the Khmer Rouge regime that ruled the country in the 1970s.
During time spent in the city, an excursion to both the Killing Fields at Choeung Ek and Tuol Sleng Genocide Museum highlights much of this turbulent period in the country's history.
Related Holiday – Majestic Mekong River Cruise with Emerald
2. Ho Chi Minh City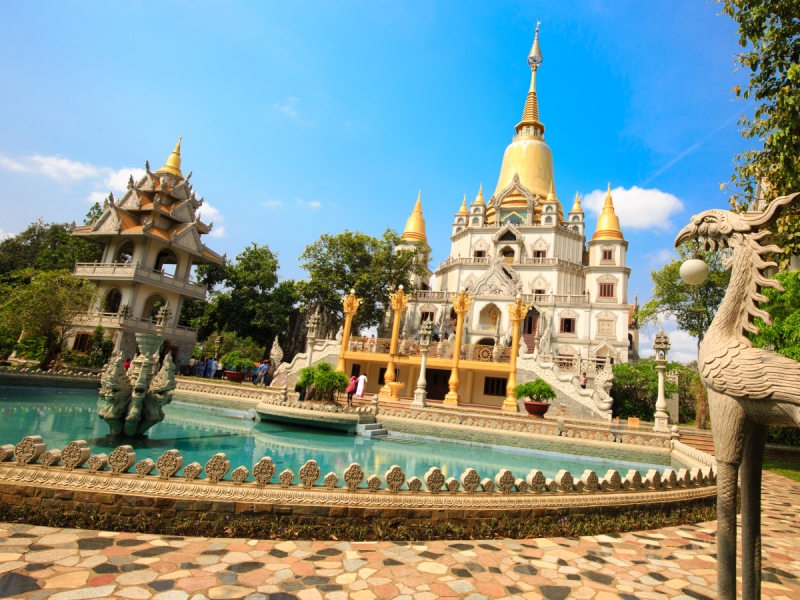 Formerly known as Saigon, the since renamed Ho Chi Minh City is one of the best-known cities on the Asian continent.
Experienced during a guided tour, we thoroughly recommend making the most of time spent passing some of the city's most important landmarks including Reunification Hall, an Opera House and the old Saigon Post Office.
Stepping back further in time, a visit to the city's beautiful Royal Palace and gardens gives holidaymakers the chance to admire a wonderful piece of architecture and hugely important regal landmark.
Related Holiday – Majestic Mekong River Cruise with Emerald
3. Oudong Temple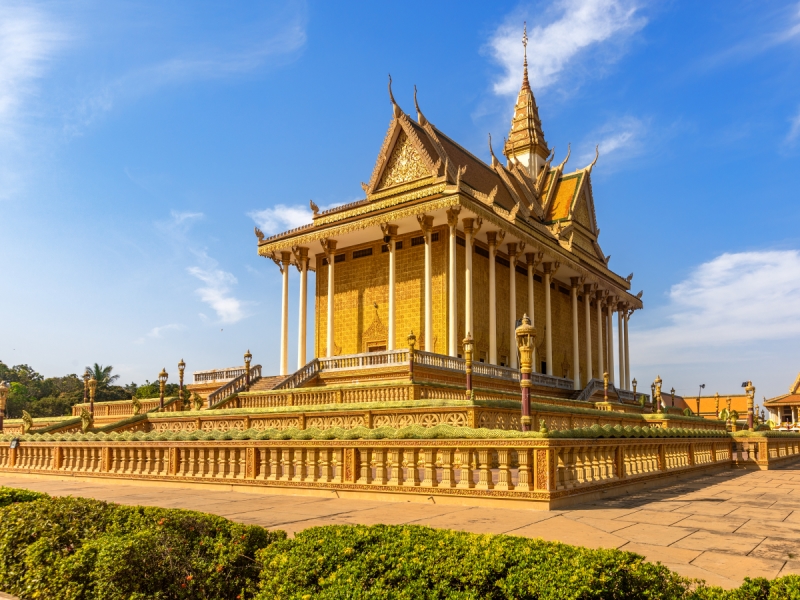 In the Cambodian town of Oudong, the most popular attraction is undoubtedly Oudong Temple.
Sitting north of Phnom Penh, Oudong is actually a former royal capital with the grand temple surrounded by burial sites of former Khmer kings and religious artefacts that can be traced back thousands of years.
Related Holiday – Majestic Mekong River Cruise with Emerald
4. Angkor Wat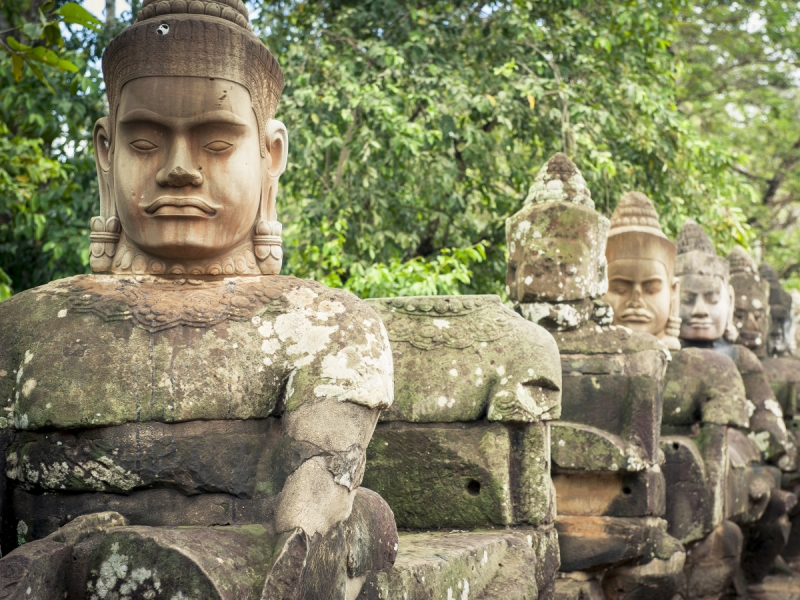 One of the most famous sites on the planet, the maze-like Angkor Wat temple complex is a fascinating place to visit.
Extremely important and valued, this UNESCO-listed World Heritage Site is full of wonder and an experience to cherish forever.
Walking through this magical site, visitors will be able to admire this magnificent labyrinth of important structures, most of which are decorated with some intricate carvings providing yet another link to the past in this deeply historic setting.
This stunning location also provides many memorable photo opportunities.
Throughout, nature is slowly but surely reclaiming large portions of the site resulting in sections of the structure being overtaken with huge trees and roots that burrow deep amongst the man-made remnants of the temple.
Related Holiday – Majestic Mekong River Cruise with Emerald
5. Siem Reap City
Resting close to the wondrous series of temples including Angkor Wat, three nights are spent in the city, providing the perfect base for your guided exploration of the region taking in some of the greatest sites in Cambodia.
Take advantage of exclusive offers available on this memorable river cruise

Have you been to Vietnam or Cambodia?
Let us know by leaving us a comment on facebook.
Similar Features
The Best of Sri Lanka – 10 irresistible places to visit
6 experiences to treasure forever whilst exploring Royal Rajasthan
Coast to glorious coast – 7 captivating Canadian places to visit
---
Follow us on Facebook or on Instagram @DCThomsonTravel. Got a travel suggestion or story you want to share, email us at holidayenquiries@dcttravel.co.uk.