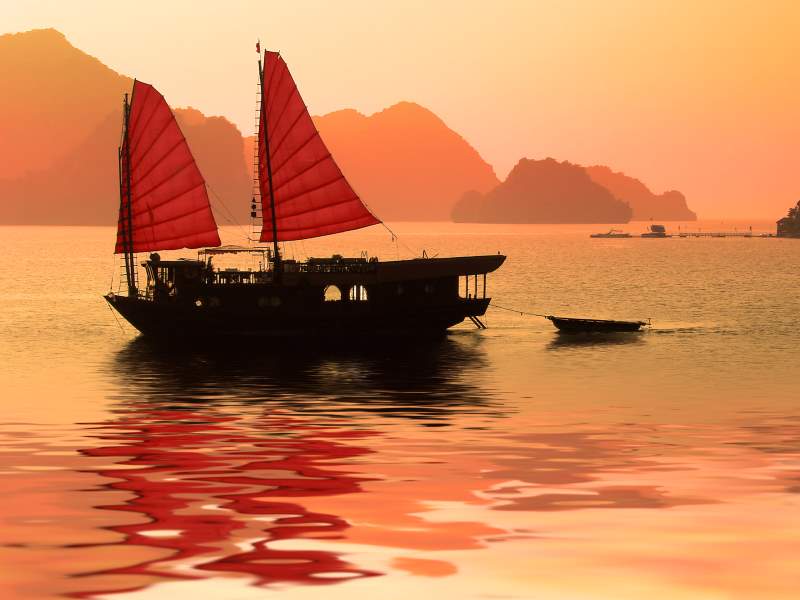 Growing rapidly in popularity as a holiday destination, more and more holidaymakers are finding themselves drawn to Vietnam.
Definitely a must-add to the bucket list for anyone holding a passion for travel, Vietnam is one of the great Asian destinations.
Easily reached thanks to a wide and ever-growing selection of flights setting off from the UK on a regular basis, Vietnam has never been closer.
A perfect combination of bustling cities and lush countryside, Vietnam is a country crammed with highlights.
Taking inspiration from our range of holidays whisking holidaymakers off to this beautiful corner of the world, here are 7 of the most popular places to experience during a visit to the country.
1. Ha Long Bay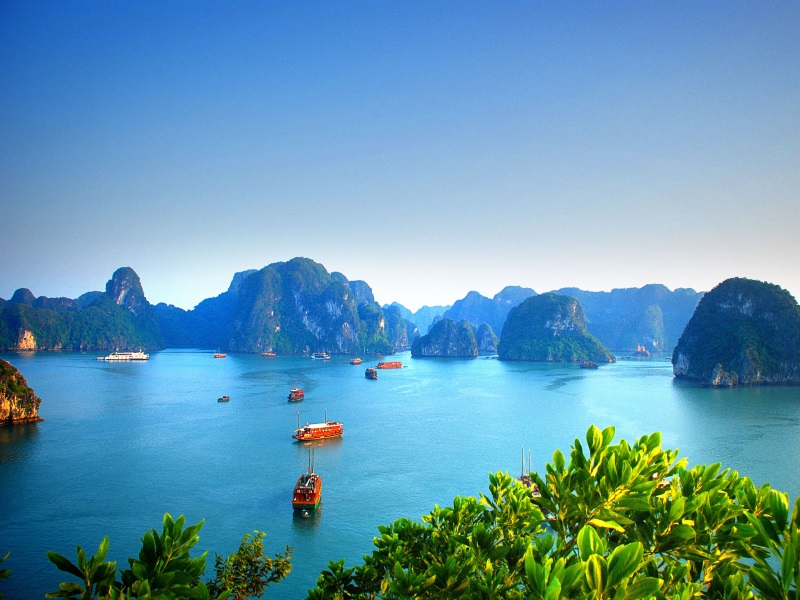 One of the most photographed locations in the world, Ha Long Bay is home to over 1,000 islands.
This intricate natural network is an UNESCO-listed World Heritage Site and one of the country's most popular tourist attractions.
With water flowing in from the Gulf of Tonkin that stretches out into the South China Sea, Ha Long Bay's waters are famously a shade of deep, green-blue.
Capital city Hanoi lies over 100 miles from the bay. Scenic boat tours are available and often included in holidays allowing you to relax and take in the sights as you sail around one of the world's most famous bays.
There is a range of boat options available from traditional junk ships to more luxurious cruise boats.
Fans of King Kong may recognise parts of the bay. The 2017 blockbuster filmed some scenes here.
View available holidays to Vietnam
2. Ho Chi Minh City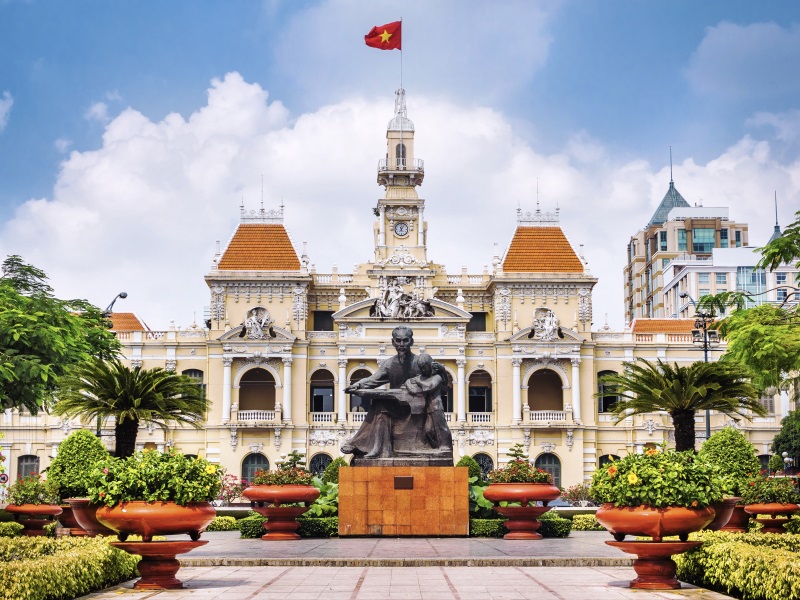 Also known as Saigon, Ho Chi Minh City, named after the country's former Prime Minister, is one of the most popular holiday destinations in Vietnam.
A city where old history sits alongside more modern additions, Ho Chi Minh City has some exciting places to visit.
Constructed by French colonists, the Saigon Notre Dame Cathedral has stood since the 19th century and a major tourist draw.
It has stood the test of time as the country around it has evolved. In a predominantly Buddhist country, the Cathedral is one of the few Catholic landmarks found in the entire country.
The church is marooned in the middle of a busy road, a sign of the rapid growth of the city.
Reportedly, the statue of the Virgin Mary that sits outside the church wept a single tear in 2005.
Thousands of people flocked to the statue after news of the event spread around the world.
View available holidays to Vietnam
3. Cu Chi Tunnels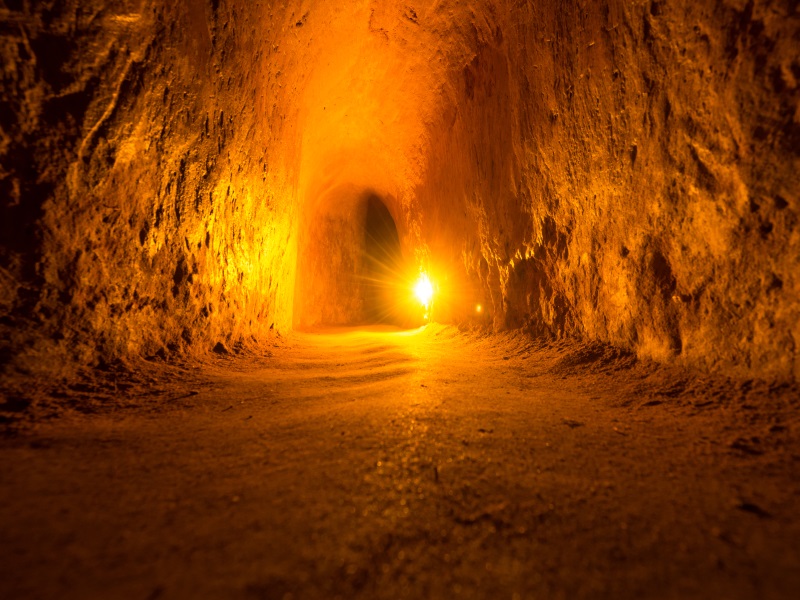 A reminder of the tragic Vietnam War, the Chu Chi Tunnels, also located around Ho Chi Minh City, were originally built by the North Vietnamese and are an intriguing feat of engineering.
This massive network of tunnels are essentially small towns underground. Featuring everything from kitchens to living quarters, the tunnels cover some 70 miles in length.
Despite American attempts to destroy them through bombing, the North Vietnamese were still able to survive underground, a testament to the expert construction of the tunnels.
View available holidays to Vietnam
4. Mekong Delta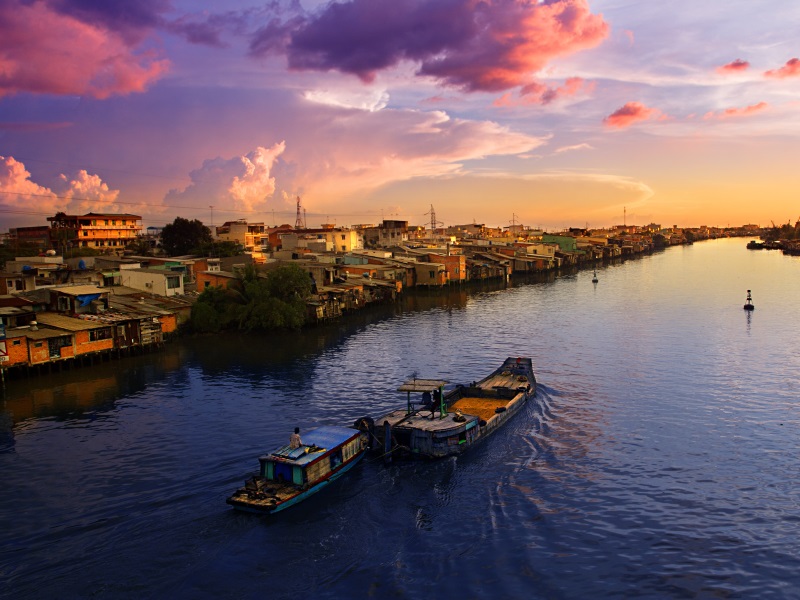 With some of the most varied terrain on the world, the Mekong Delta is a land of swamps, paddy fields and water's edge villages.
A maze of connected waterways, the Mekong Delta is a land where life revolves around water.
Visiting, you will be met by beautiful rice paddy fields and lively floating markets where locals compete for the best spots.
Closer to the coast, you will find lovely beaches where you can unwind in quieter spots.
View available holidays to Vietnam
5. Hanoi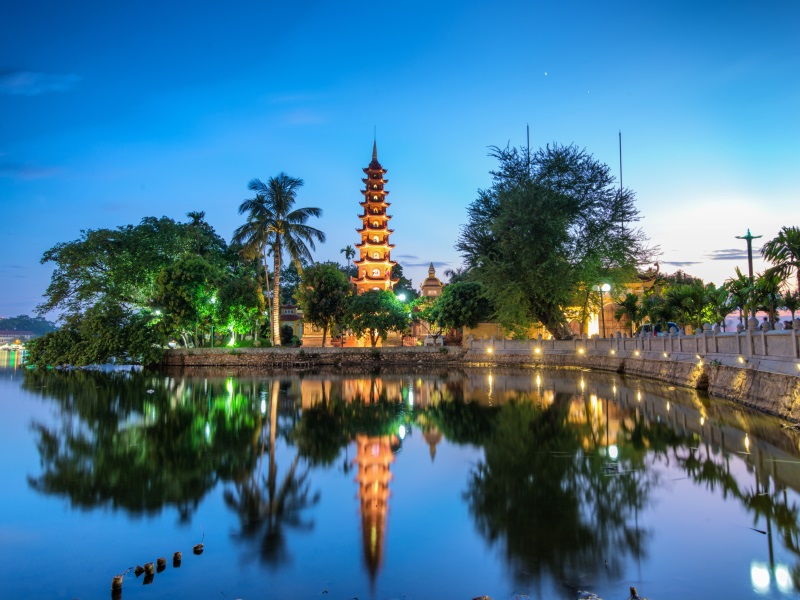 Capital of Vietnam, Hanoi is situated in the north of the country.
Heavily bombed during the war, Hanoi has spent the last fifty years recovering transforming into a must-visit Vietnam destination.
Be sure to pay a visit to Sword Lake. Here, you catch sight of Turtle Tower, dating back to the 17th century.
Although not for everyone, the Ho Chi Minh Mausoleum is one of the city's most famous attractions. The final resting place of Ho Chi Minh, the former leader's preserved body has been on display since 1975.
Another city landmark, The Temple of Literature offers the perfect opportunity to relax and admire a historical building surrounded by some lovely gardens.
View available holidays to Vietnam
6. Hoi An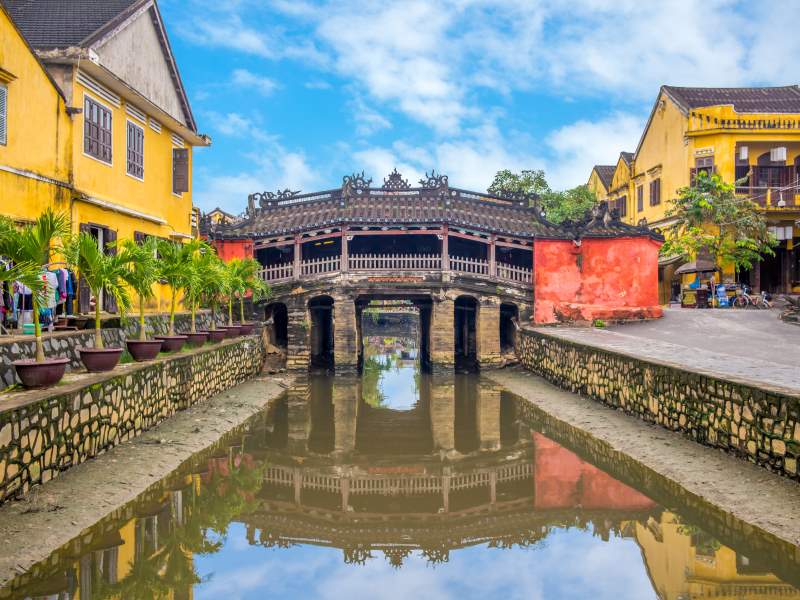 Coastal Hoi An is a definite must for the 'foodies' amongst you.
Thanks to its lovely seafront position, the easily accessible city of Hoi An has incorporated aspects of different cultures from different countries including nearby China and far-flung Portugal that have influenced the city's architecture, food, and way of life.
Best known for its beautiful stretch of sandy beach – An Bang Beach – and centuries-old bridge, the city's market is a fantastic place to go searching for a bargain or two.
A major attraction, the city's well-preserved 18th century Old House of Tan Ky is packed with history and some extremely valuable and ornate antiques.
Located within the city's ancient Old Town, venturing to the Japanese-style bridge will take you past rows of French colonial housing that fit rather snugly along the sides of the streets here.
The area is, in fact, UNESCO-listed, such is its importance.
View available holidays to Vietnam
7. Hue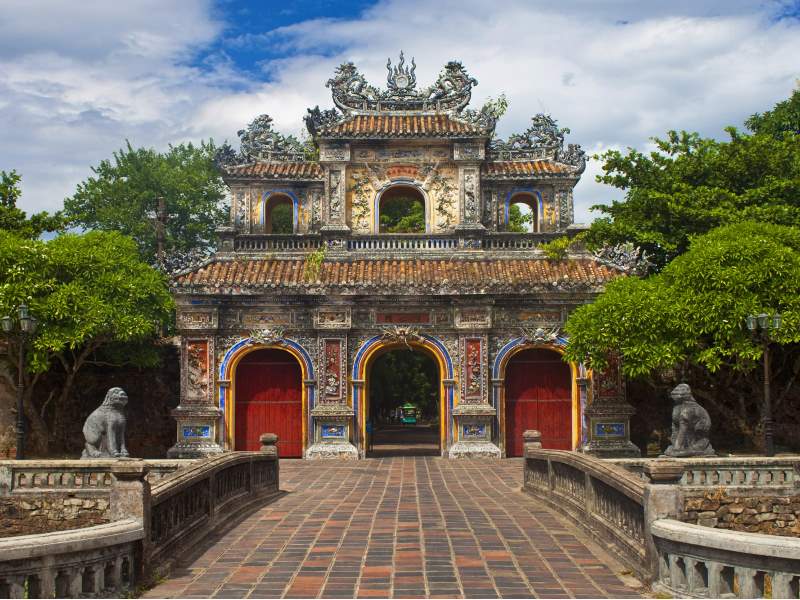 Heading further inland, the city of Hue was once Vietnam's capital city.
Signs of the city's magnificent Imperial legacy can be spotted all over the city.
There are various tombs, an ancient Forbidden City and striking Pagoda all worth experiencing during a visit to this beautiful part of Vietnam.
In fact, the sheer number of historic buildings resting in Hue will leave you spoilt for choice when making a small itinerary of key city sights to look out for.
Visit Vietnam
Explore our collection of holidays to Vietnam here.
Have you been to Vietnam?
Let us know by leaving us a comment on facebook.
Similar Features
The Best of Sri Lanka – 10 irresistible places to visit
6 Awe-inspiring Jewels of China
Coast to glorious coast – 7 captivating Canadian places to visit
---
Follow us on Facebook or on Instagram @DCThomsonTravel. Got a travel suggestion or story you want to share, email us at holidayenquiries@dcttravel.co.uk.