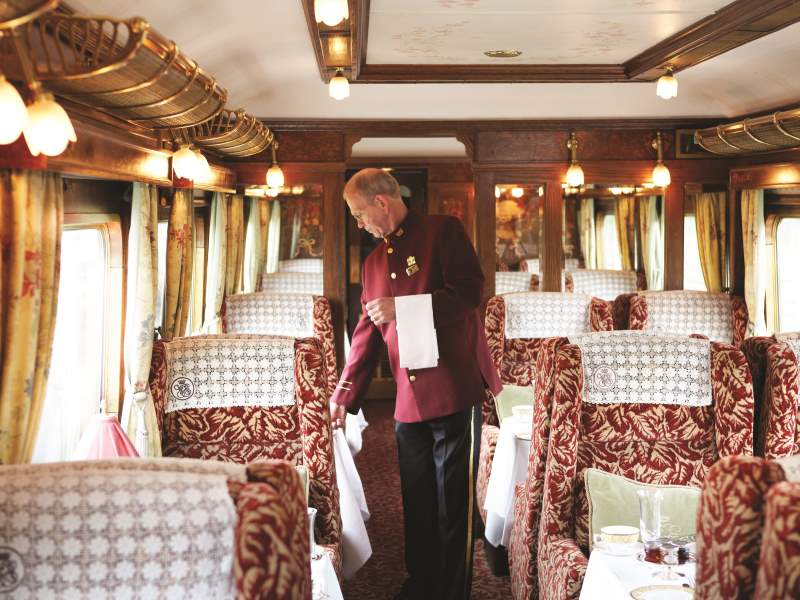 Celebrating a fantastic new day experience departing from Aberdeen, Dundee & Perth next year, we take a look at what to expect during a luxury vintage train excursion on board the Northern Belle to Dumfries House.
1. A warm (and delicious!) welcome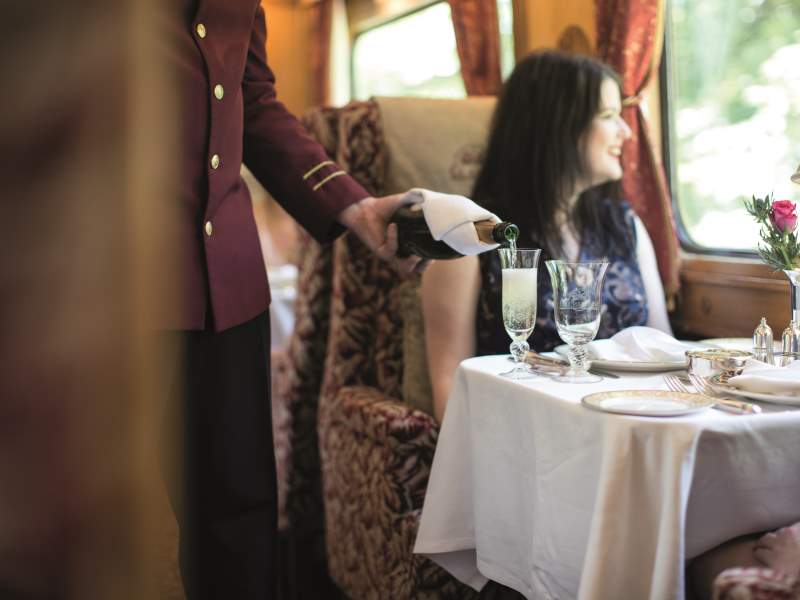 Starting your special day-out nice and early, once settled into their luxurious surroundings and with the Northern Belle well underway, passengers will be treated to a memorable three-course brunch accompanied with a Bellini cocktail.
2. A celebration of the golden age of travel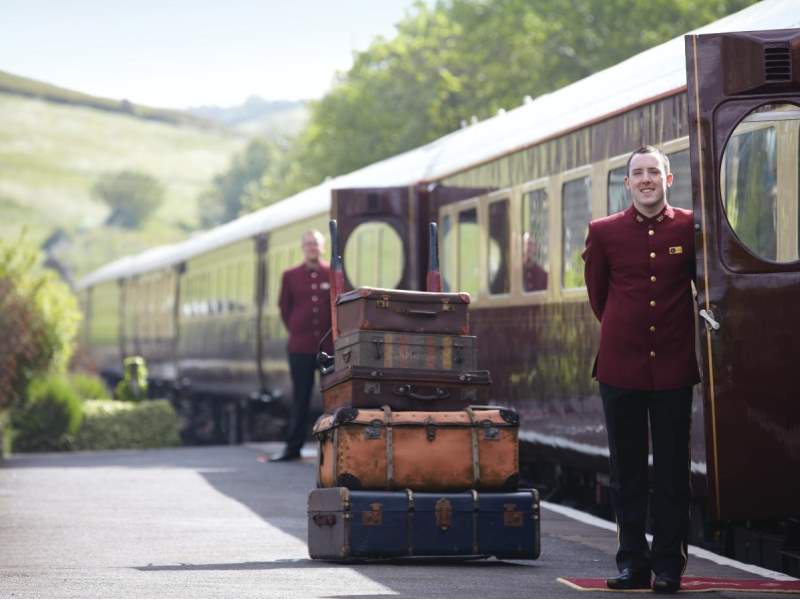 The Northern Belle is a beautiful celebration of the opulent golden era of the 'Belle' trains of the 1930s & 40s.
One of the country's best-known and finest trains, the Northern Belle is luxury at its British best.
Comprised of seven different carriages each taking their name from a stately home or renowned British castle, Northern Belle's carriages have each been expertly and individually restored by experts of their craft.
Bit of Trivia – One of the Northern Belle's carriages is named after Scotland's very own Glamis Castle!
During your time onboard, your eyes will be drawn to the some of these lovely features found throughout ranging from mosaics, murals and the generously comfortable and classically decorated seating.
3. Fine-dining experience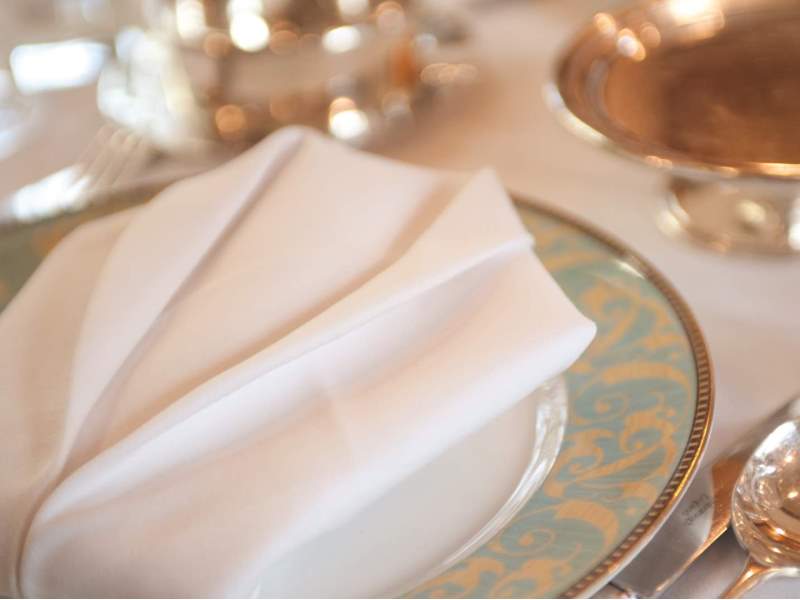 A hugely important and delicious factor helping passengers have a suitably grand day out, guests joining the Northern Belle for the journey down to South Ayrshire are set for a fine-dining experience that will provide a feast for the senses.
When taking your seat in your chosen beautiful carriage, passengers will be welcomed by the magnificent sight of immaculately laid tables complete with sparkling silverware and starched linen all adding to this essential fine-dining-on-rails experience.
A wonderful gastronomic feat expertly prepared onboard, guests will be able to enjoy a three-course brunch on the outward journey and a sumptuous five-course dinner once they return back to the comforts of the Northern Belle after visiting one of Scotland's, and indeed the UK's, best-known stately homes.
4. Stately Georgian charm

One of Scotland's most important historical landmarks, Dumfries House can be found sitting within 2,000 acres of well-kept gardens.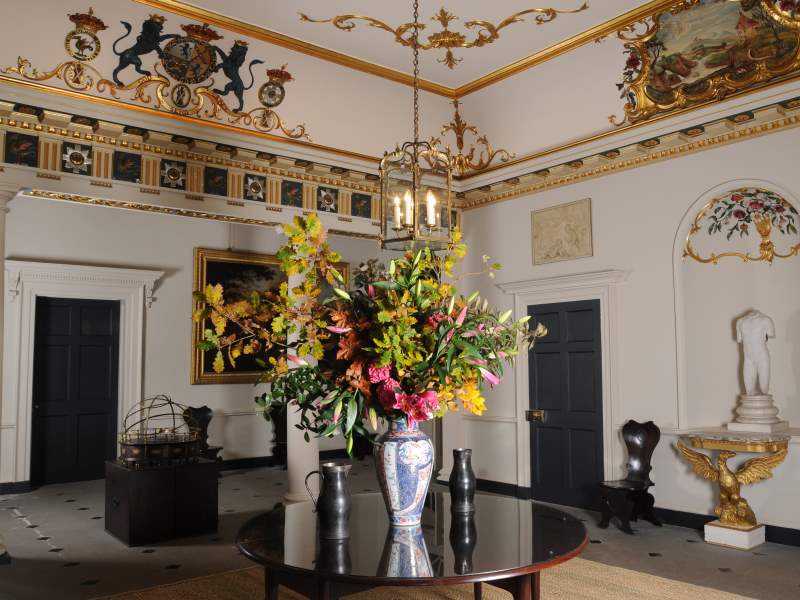 A prime example of Georgian architect, Dumfries House dates back to the 18th century.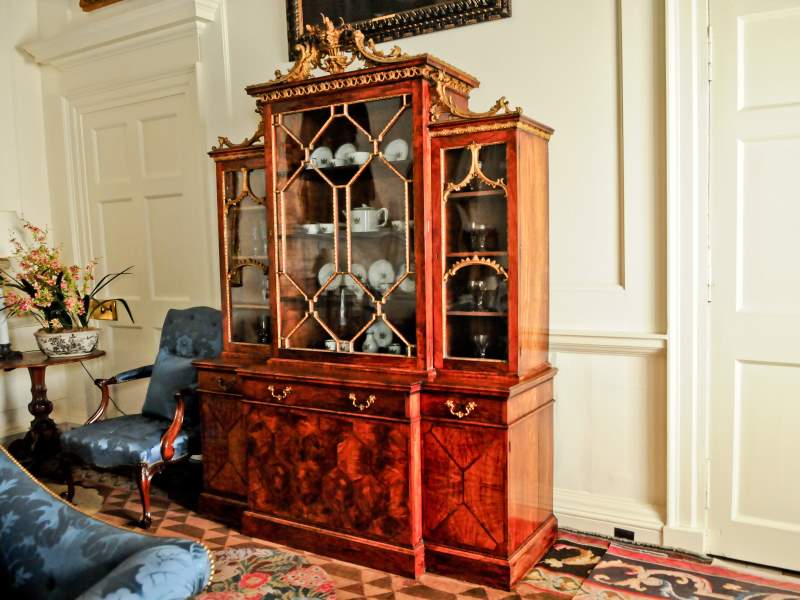 Home to a number of striking pieces of Thomas Chippendale furniture including a well-preserved, memorable bookcase, the collection housed within Dumfries is unrivalled anywhere else.
5. Acres upon acres of beautiful gardens (and a maze!)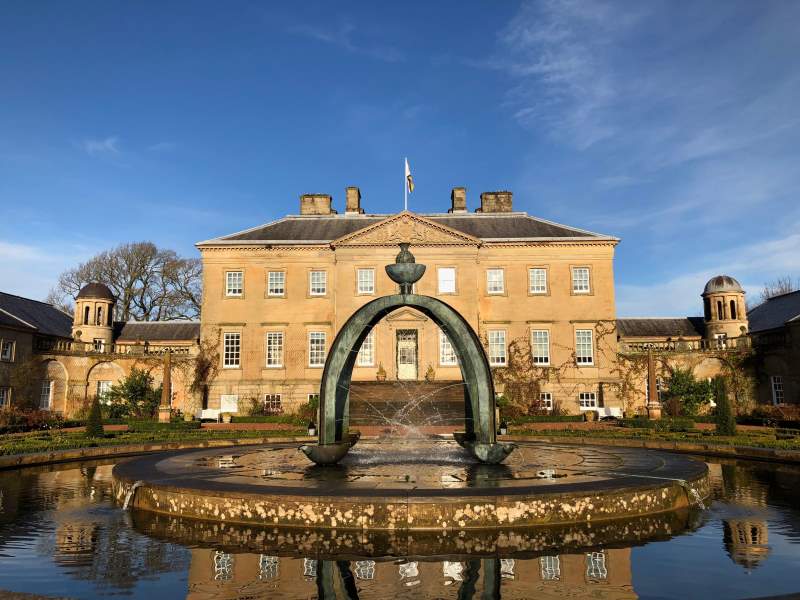 First arriving by coach, passengers will be welcomed by the iconic sight of Dumfries House standing alone surrounded by acres upon acres of beautiful greenery.
Perfectly placed outside the home, a recent addition frames the main entrance to Dumfries House.
The pergola here (pictured above) was commissioned towards the end of an extensive restoration project that transformed Dumfries House back to its very best.
Crowned with a Scottish thistle, a symbol of the country, the pergola is a wonderful addition to the gardens of this stately home.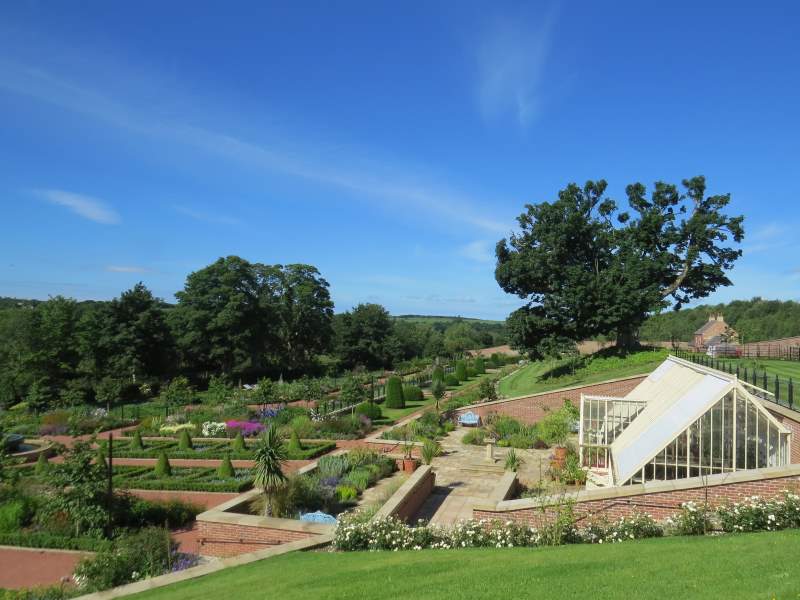 One of the biggest of its kind in Scotland, the Queen Elizabeth Walled Garden, named after HRH The Queen, mother of Prince Charles who was a key figure in securing funds for the restoration of the home, the walled garden is around five acres in size.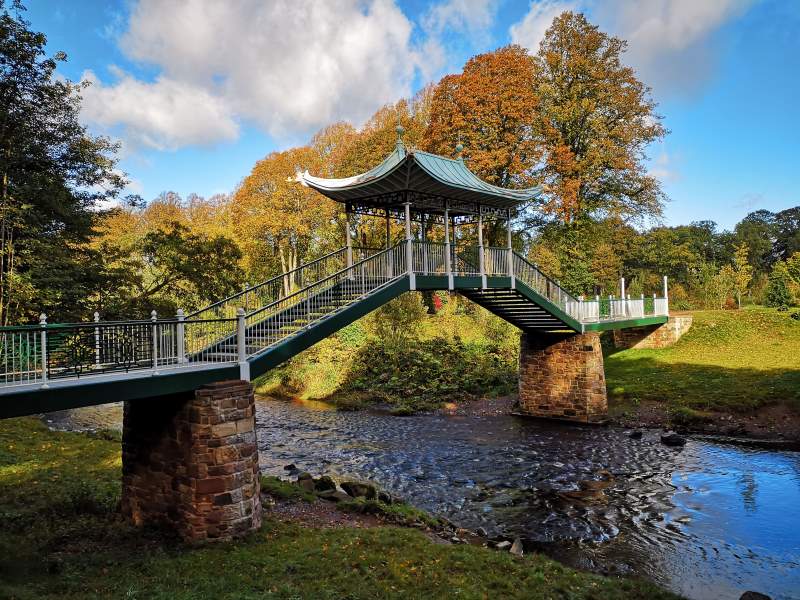 Alternative and further magical features to look out for when exploring outside include the Asian-influenced Chinese Bridge, one of the most tranquil locations throughout the grounds, and the recently installed maze.
First opened in the summer of 2016, the maze, constructed with huge towering trees trimmed into hedges, can be found close to the bridge and is one of the Dumfries House's most popular attractions.
Have you been on the Northern Belle?
Let us know by leaving us a comment on facebook.
Similar Features
Join a supreme fine dining experience on St Andrew's Day
8 inspirational walking & hiking routes around Scotland
A wildlife paradise – 7 animals on Mull for 'Eagle-eyed' visitors to look out for
---
Follow us on Facebook or on Instagram @DCThomsonTravel. Got a travel suggestion or story you want to share, email us at holidayenquiries@dcttravel.co.uk.