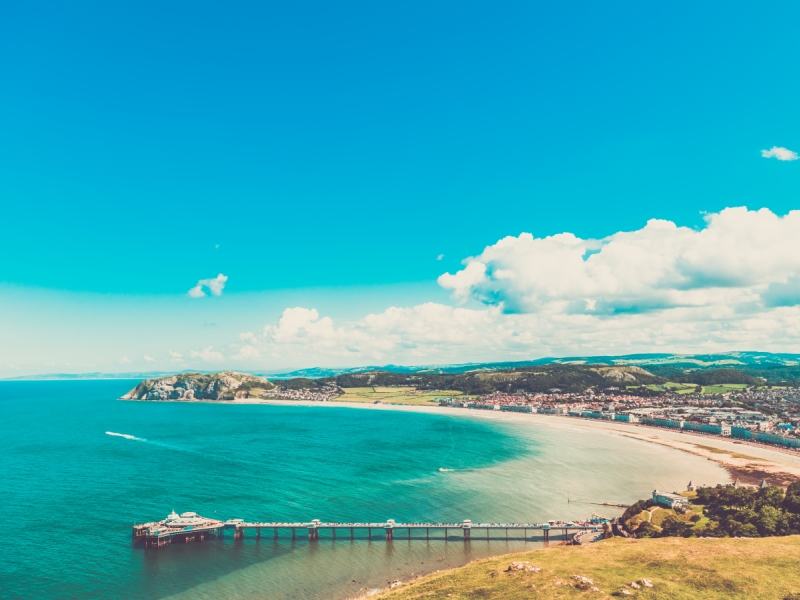 Celebrating the launch of a wondrous Grand Tour of Wales coaching break departing next autumn, we highlight 6 of the most iconic places you can visit during this packed Staycation break away.
1. Beaumaris Castle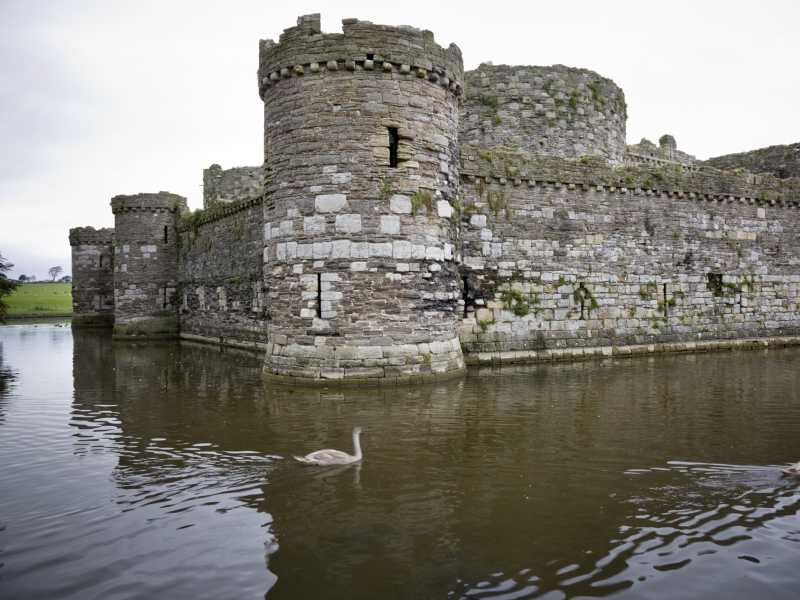 Construction ordered by King Edward I during his campaign to conquer Wales, Beaumaris Castle is one of the country's most important landmarks.
A wonderful architectural feat, Beaumaris Castle was built on the island of Anglesey.
Celebrated for its almost perfect near-symmetrical design, the castle is great place to explore during a visit to the country.
Defences installed in and around the castle include a moat, watchful towers and huge outer halls built with a number of holes specifically added for archers to make use of during sieges.
Related Holiday – Grand Tour of Wales
2. Caernarfon Castle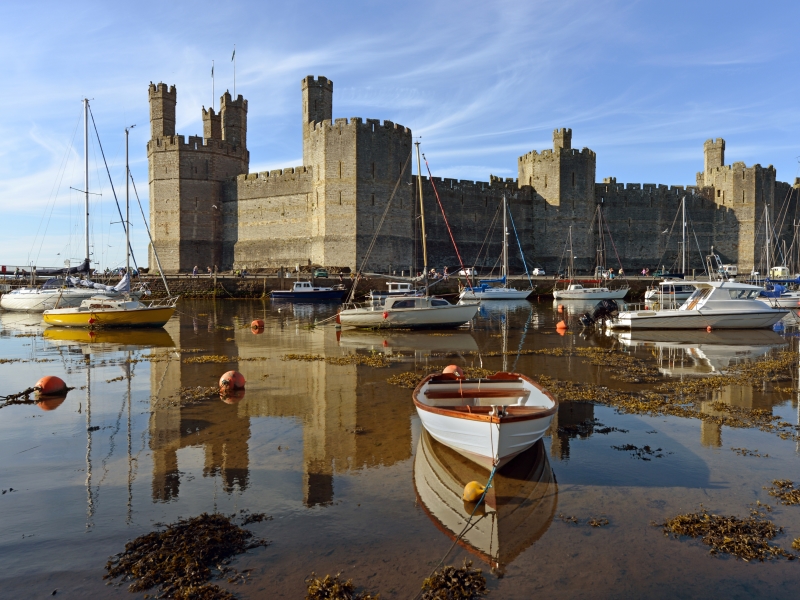 One of the most iconic fortresses on the planet, Caernarfon Castle is one of the great quintessential Welsh experiences.
Standing since the Middle Ages, Caernarfon Castle is a key part of an important UNESCO-listed World Heritage Site.
The castle is in fact of a major part of a vast complex all constructed around the same time including a Quay and huge city walls.
Despite over 700 years old, the castle is an extremely impressive Welsh icon that leaves a lasting impression.
Related Holiday – Grand Tour of Wales
3. Cardiff Bay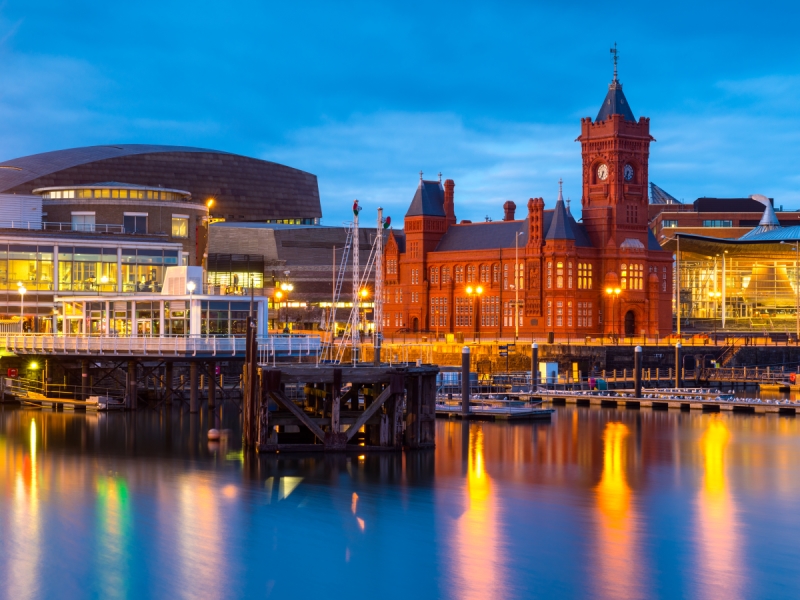 One of the most popular areas in the Welsh capital, the modernised Cardiff Bay is a fantastic place to unwind, relax and simply enjoy yourself whilst on holiday.
The famous old docklands have been revitalised in recent years with a number of restaurants popping up along the bay at Mermaid Quay with the Bay's Norwegian Church providing an important link to the past.
A major tourist draw, stepping out onto Cardiff Bay Barrage where you can follow a convenient coastal path.
Related Holiday – Grand Tour of Wales
4. Cardiff Castle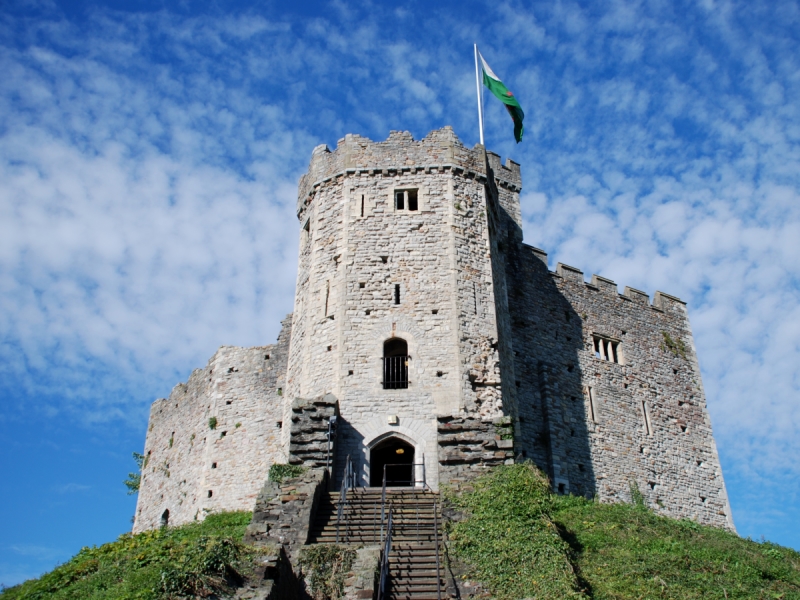 The capital's striking hilltop castle is one of the most photographed landmarks in the UK.
Part mansion, part castle, this major historical place of interest is a gateway to over 200 years of history.
The area has a long and notable past with the castle built on the site of a former Roman fort.
As it stands today, the castle shows off both Gothic and medieval characteristics that combine together to great effect.
Hours can be spent exploring the castle and accompanying grounds during which you can gain some fascinating insight into one of Wales' most important historical buildings.
Related Holiday – Grand Tour of Wales
5. Llandudno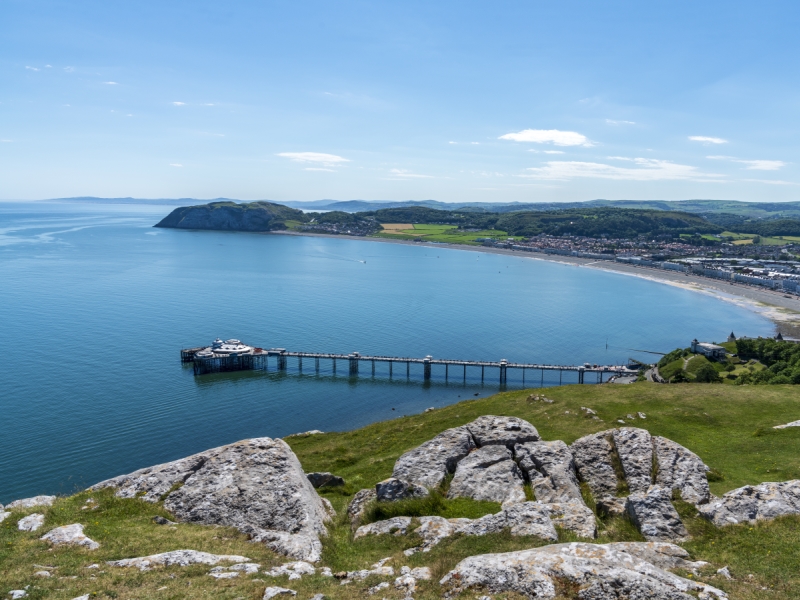 Home to an iconic pier that stretches out into the Irish Sea, the resort of Llandudno is the second base during this memorable grand tour.
Known for its stunning stretch of coastline, the resort is a fantastic and relaxing place to enjoy whilst away.
As well as the famous pier, places worth exploring during any free time include the natural hotspot Orme, home to its own tramway, and the town's popular promenade.
Travelling underground, the Great Orme mines are a prehistoric wonder. Tours are available providing insight that guides visitors deep underground.
Related Holiday – Grand Tour of Wales
6. Tenby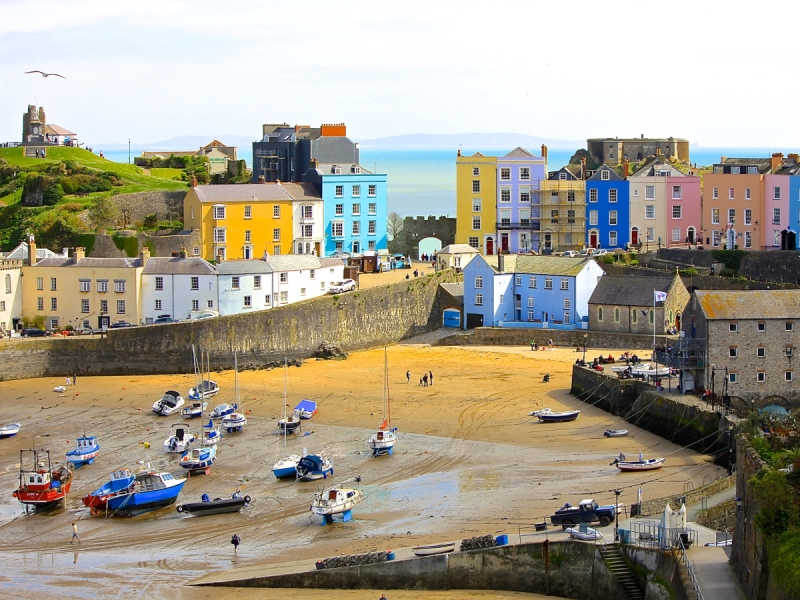 The extremely popular resort of Tenby really is a Welsh gem. Best known for its colourful buildings and lovely harbour, Tenby is a special included excursion during this exciting grand tour of the country.
Looking out across Bae Caerfyrddin, this popular resort is surrounded by beautiful beaches and historic buildings set on old and winding cobbled streets.
In and around town, notable places to look out for in the local include Castle Beach, Tenby North Beach and Tenby Castle.
Just off the coast, the archaeologically important St Catherine Island is a key picturesque landmark to admire during a stroll following the beautiful coastline.
Browse our Grand Tour of Wales holiday
Have you been to Wales?
Let us know by leaving us a comment on facebook.
Similar Features
Admire the Highlands during an irresistible Scottish Steam Break
Scotland in 'Miniature' – 6 island wonders on amazing Arran
5 Beautiful Places – Ireland's stunning South West
---
Follow us on Facebook or on Instagram @DCThomsonTravel. Got a travel suggestion or story you want to share, email us at holidayenquiries@dcttravel.co.uk.