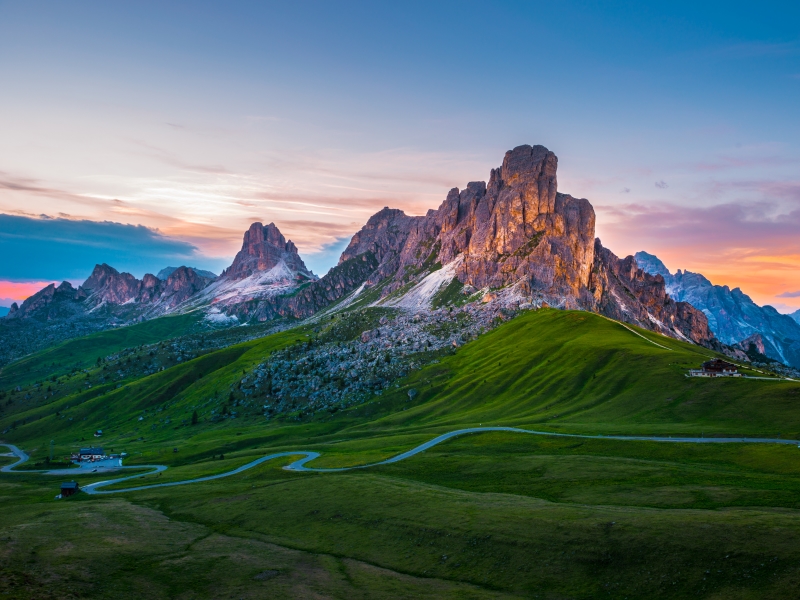 Italy's magnificent Dolomites mountain range is one of the country's greatest treasures.
Alongside the collection of famous lakes and cities, the lure of experiencing the Dolomites firsthand draws thousands of tourists to the spectacular north year after year.
Taking inspiration from a fantastic Little Trains of the Dolomites holiday available with one of our trusted partners, here are 6 beautiful places holidaymakers will have the chance of experiencing throughout this incredible 8-day itinerary.
1. Lake Molveno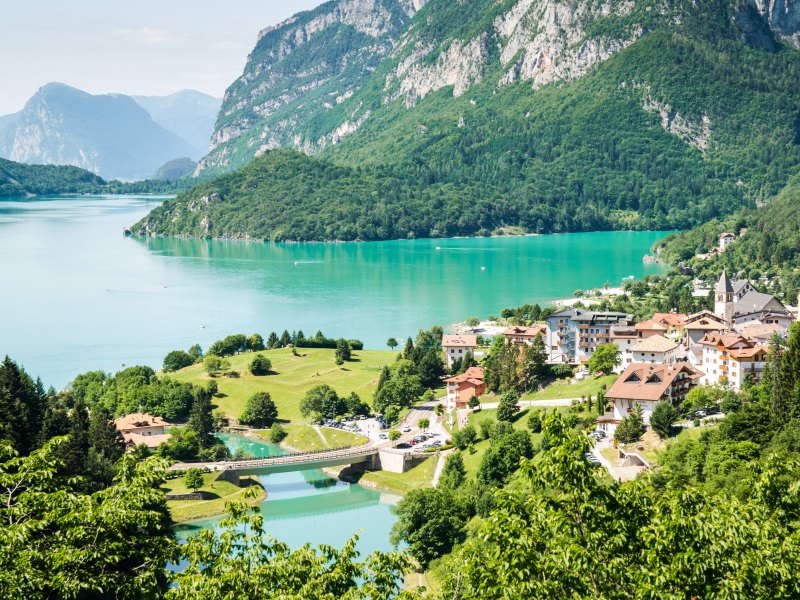 Molveno is your base throughout the holiday, providing the perfect relaxation location where you can unwind after a long day spent exploring.
The nearby lake is one of Italy's finest. Molveno rests on the lake's northern edge. Be sure to take the time to explore your surroundings.
After all, this picturesque village/commune is set to be your home for the next few days.
Related Holiday – Little Trains of the Dolomites
2. Bolzano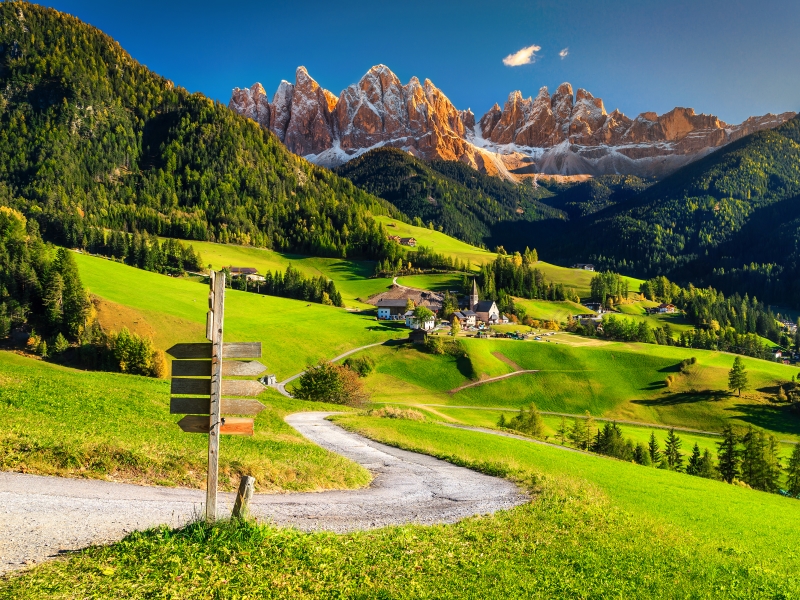 At the start of this holiday itinerary, you will have the opportunity to explore Bolzano.
A blend of cultures can be found here, with influences taken from Northern Italy and the Mediterranean.
Key highlights here include Bolzano Cathedral and 13th-century Maretsch Castle.
A fan of Castles? Follow up Maretsch Castle with a visit to the rocky and sharp-looking Runkelstein Castle.
The towering Bolzano Victory Monument, commissioned by Mussolini, remembers Italy's victory during the Great War
Related Holiday – Little Trains of the Dolomites
3. Riva del Garda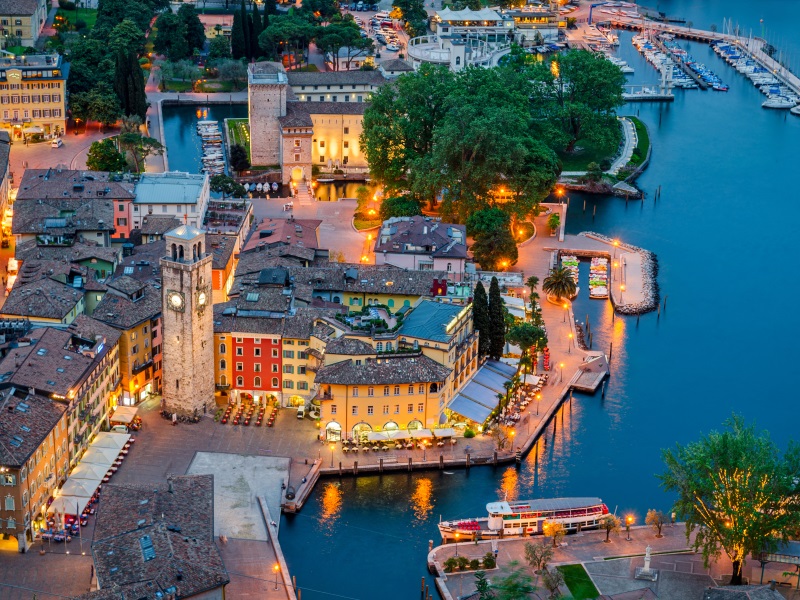 Part of an optional excursion, Riva Del Garda, on the shore of the famed Lake Garda, is one of the most popular tourist attractions on the shores of the great 'Italian Jewel'.
This resort town is actually a former fortress town. You will pick up signs of its past as you wander around.
Highlights here include the famed hiking trail, Ponale Road, away from the town. For a spot of culture, head to the town's museum, Museo Civico.
The centrepiece of the town is undoubtedly the town's striking Clock Tower, locally known as Torre Apponale.
Related Holiday – Little Trains of the Dolomites
4. Trento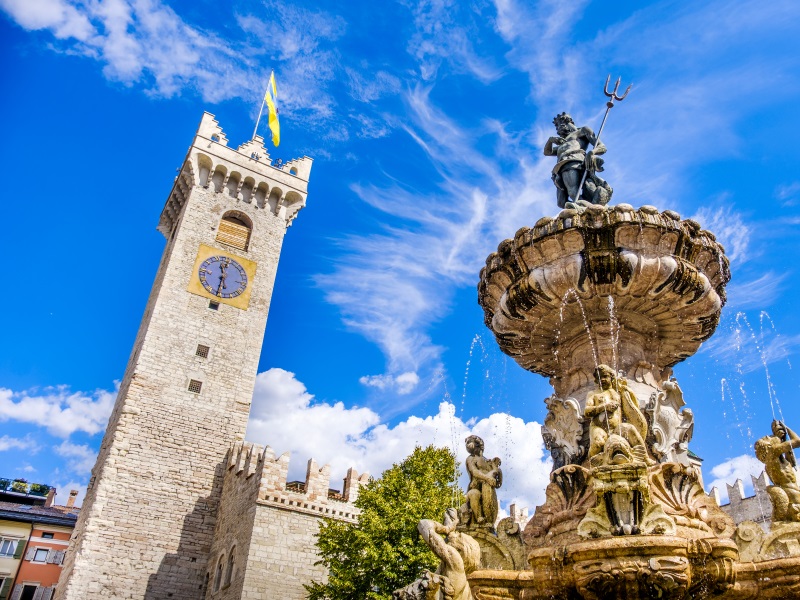 A great optional excursion, the city of Trento in Northern Italy is known for its 13th-century castle and close proximity to fantastic ski resorts residing in the neighbouring mountains.
Taking a cable car up into the Pradel Mountains is recommended. A former Roman settlement, Trento is in fatc the region of Trentino's principal town.
Spend your time here visiting either Duomo Cathedral or the famed Buonconsiglio Castle. Trento's position on the shores of Lake Levico should be also be taken advantage of.
Wind your time down in Trento in style with a leisurely walk.
Related Holiday – Little Trains of the Dolomites
5. Verona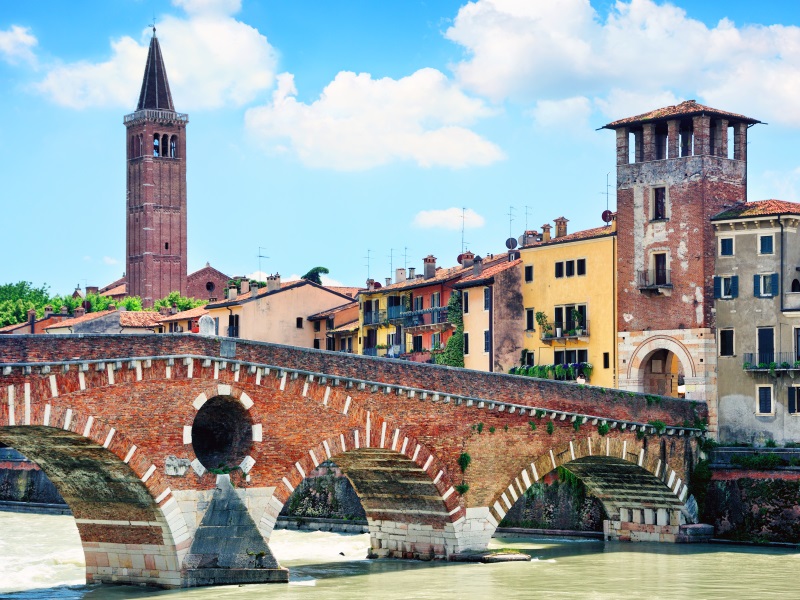 Found in the Veneto Region of Italy, Verona is forever associated with the tale of Romeo & Juliet.
Verona is home to a Roman Amphitheatre that often hosts Operas during the performing season.
This open-air landmark makes for a spectacular performance venue if you are able to time your holiday just right.
Keeping with the operatic theme, a stop by Juliet's House is a must, time permitting.
Setting for William Shakespeare's world-famous play, Romeo & Juliet, Juliet's House is an essential highlight.
This Gothic landmark, complete with famous balcony, is draped in parts with greenery that has slowly begun to snake its way up the roof.
Verona's historic Piazza Bra is a great place to give your feet a rest take on some essential refreshments.
A wide variety of restaurants and cafes can be found here. The city is also renowned for its bridges, some quite intimidating in appearance, that cross the River Adige and once acted as protectors of the central city.
We thoroughly recommend opting to join an optional excursion visiting this famous city.
Related Holiday – Little Trains of the Dolomites
6. Malcesine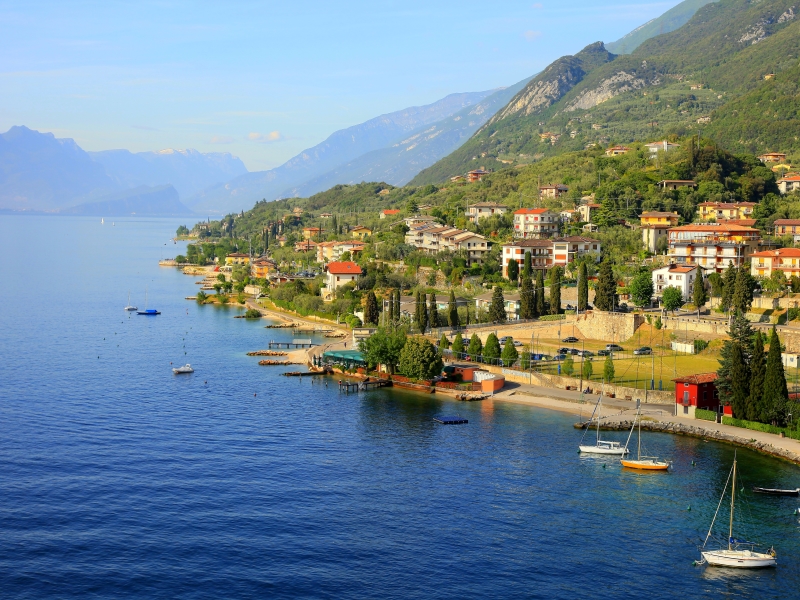 Also an included stop during an optional excursion, Malcesine is right up there amongst Lake Garda's most popular resorts.
Read More – 6 'Fantastico' towns in Lake Garda you need to visit
Best known as the home of Scaliger Castle, holidaymakers can also take advantage of a cable car route that takes them up to the summit of Monte Baldo.
Standing at the top, you can gaze around for miles and look down below at the famous lake stretching off into the distance.
Book Now
Find full details about this holiday on our trusted partner's site
Any travel tips?
Share your travel tips by leaving us a comment on facebook.
Similar Features
Lake Garda: 7 Essential things to do
6 'Fantastico' towns in Lake Garda you need to visit
Lake Como – 8 best things to do around the beautiful Italian lake
---
Follow us on Facebook or on Instagram @DCThomsonTravel. Got a travel suggestion or story you want to share, email us at holidayenquiries@dcttravel.co.uk.