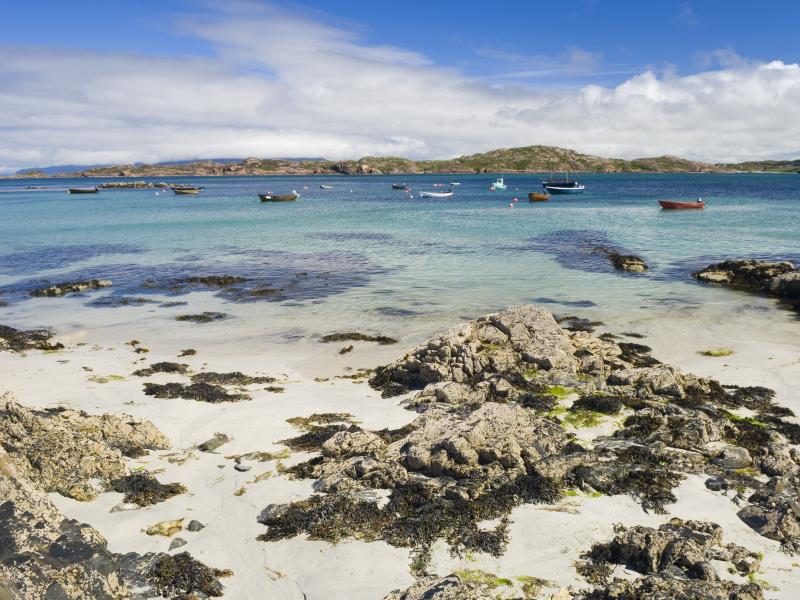 The very definition of an island-hopping adventure, we celebrate a grand Inner Hebrides tour showing off some of Scotland's best-known islands.
1. Staffa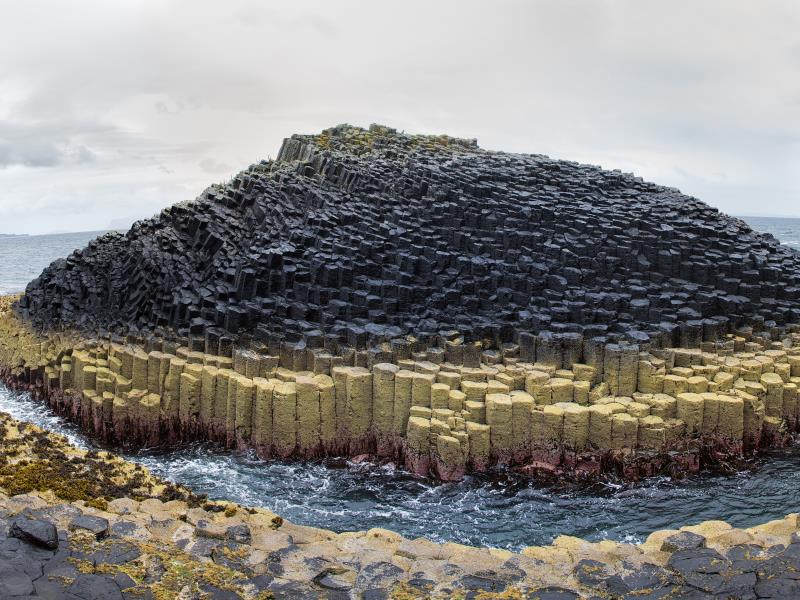 As the famous island comes into view, island-hoppers will be greeted by the striking pillared contours of Staffa, one of the most photographed places in all of Scotland.
Uninhabited, Staffa is largely made out of huge, countless columns of basalt column rock.
One of the key experiences Staffa has to offer, Fingal's Cave is a mysterious-looking cave sure to inspire a tune or two from visitors venturing into the cave entrance on a boat.
Famous for its natural acoustics, Fingal's Cave is a huge gaping cavern that captures and echoes the sound of the sea and any visitors.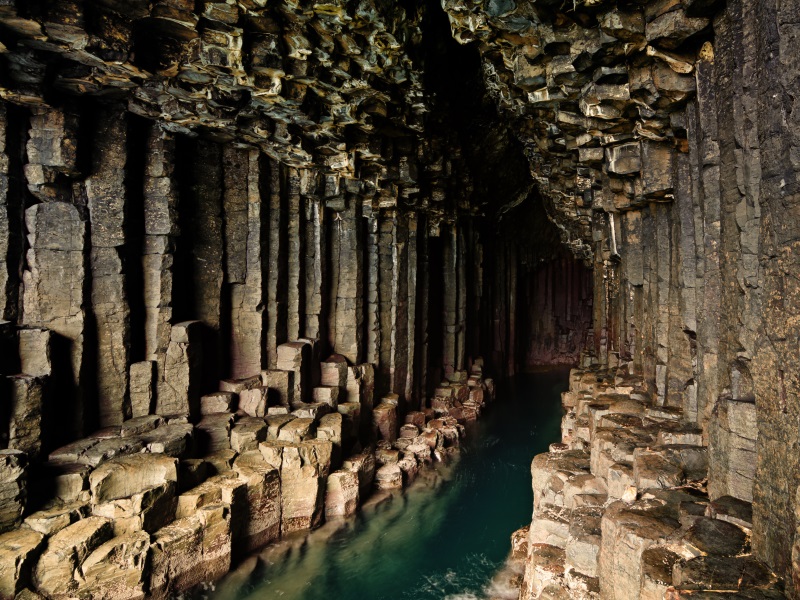 A magical island-hopping attraction, the famous cave has been visited by a host of famous figures including Sir Walter Scott and Robert Louis Stevenson.
Spending around an hour ashore, holidaymakers will have plenty of time to experience the wonders of Fingal and navigate their way around the island, taking in the striking beauty of the volcanic lava columns that, at times, rise several metres like huge man-made structures.
2. Iona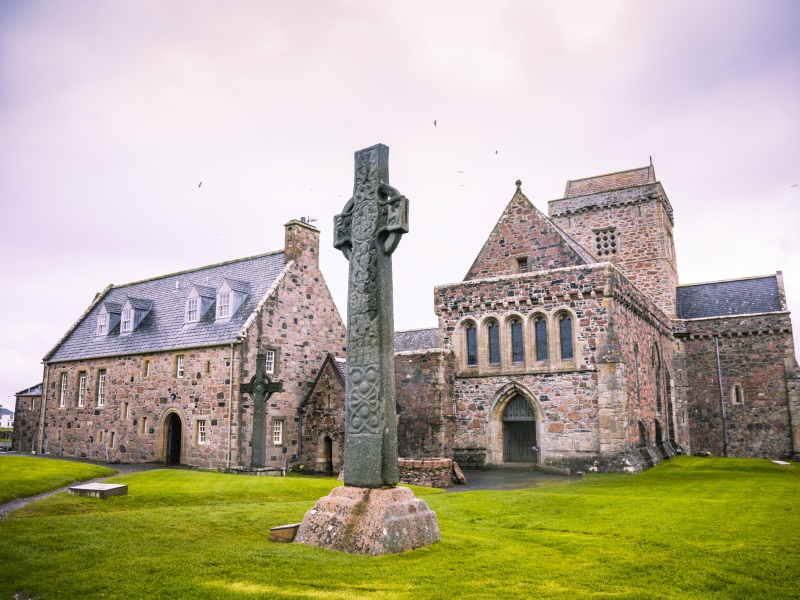 The 'Sacred Isle' Iona is often referred to as the cradle of modern Christianity. Traffic-free and relatively small, Iona is set up perfectly for a stroll.
During a visit, holidaymakers will be able to enjoy the island's beautiful coastline and have the opportunity to visit the key island landmark Iona Abbey.
The Abbey and the island landscape collectively is one of the most serene and tranquil places to visit in all of Scotland.
One of the most important religious sites in the country, Iona Abbey is a quintessential Scottish experience.
A place of worship, the Abbey was once used as a place of refuge from invading Viking forces who sought to claim the small island for themselves.
3. Jura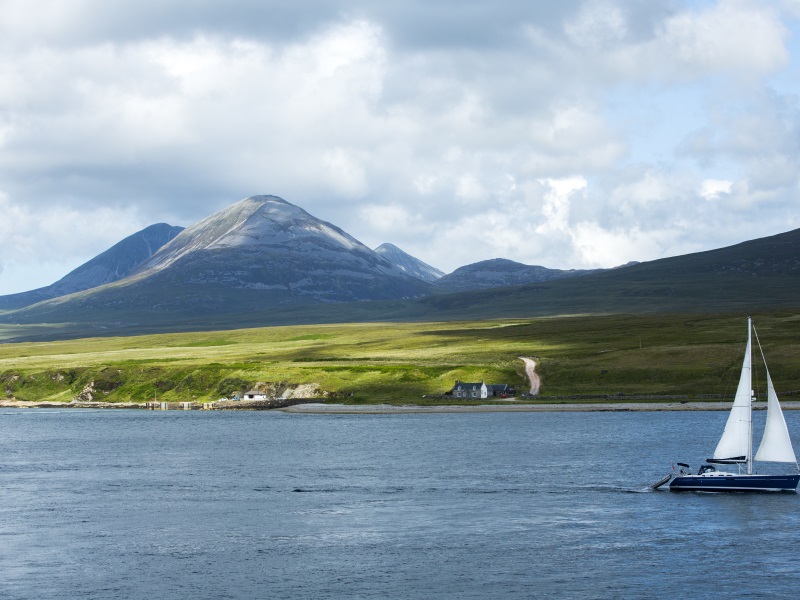 An island with a strong history that can be traced back over 500o years, Jura is sparsely populated and all the more beautiful for it.
Home to around 200 inhabitants, one former famous island resident was George Orwell, best known for its literary masterpiece '1984'.
It was here that the famous Briton wrote the dystopian novel whilst living at Barnhill.
Enjoying a scenic tour, the island's three mountains 'the Paps of Jura' are key Jura landmarks. Free time allocated perfectly, holidaymakers will be able to explore the lovely village of Craighouse where they will find a welcoming tea room and distillery.
4. Mull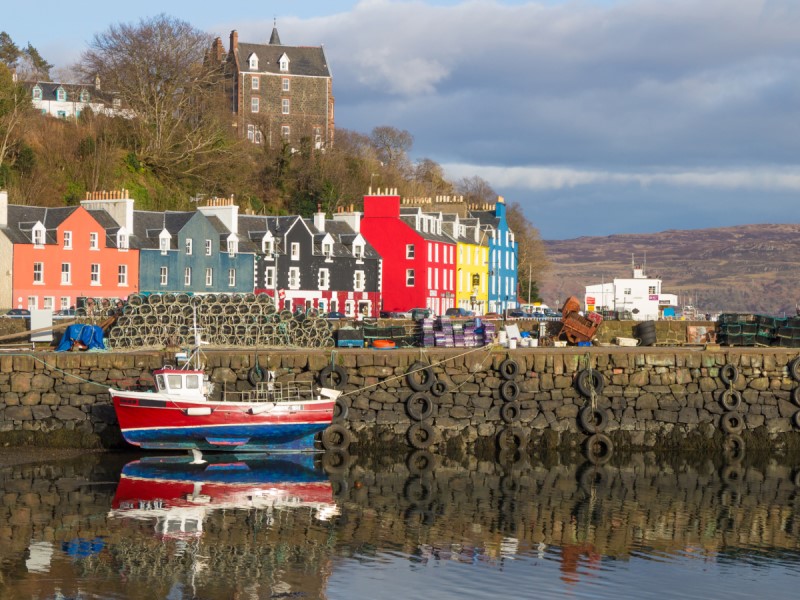 The second-biggest island within the collective Inner Hebrides, Mull is a true Scottish gem and popular cruising port of call.
A key 'port of call' Tobermory is the island's colourful capital. Staying overnight here, holidaymakers will be able to walk along the harbour front and enjoy the delights of the capital between included excursions taking them further afield to locations including Duart Castle.
Over 600 years old and looking out across Duart Bay from a perched position, Duart Castle has in recent times been restored and brought back to its former glory.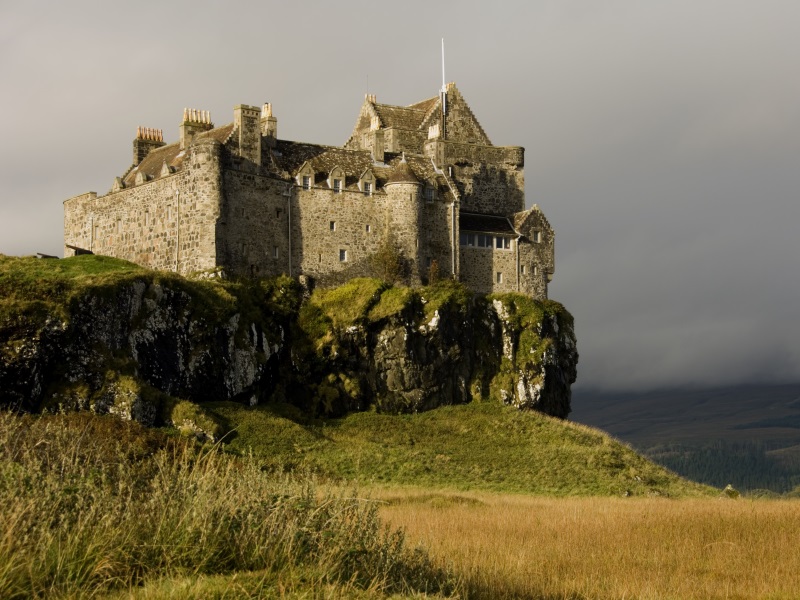 An eye-catching landmark, Duart Castle is wonderfully placed amongst some spectacular scenery that ages beautifully with Scotland's seasons.
Famously home to the Clan Maclean, the family is responsible for the restoration work that revived the famous castle 100 years ago.
During a visit, holidaymakers will be able to enjoy the wonder of the castle's Great Hall where they will be met by the historic family coast of arms.
Further inside, an insightful exhibition charts the Clan's history, going into superb depth about Chiefs of the clan and showing off some great artefacts.
5. Treshnish Isles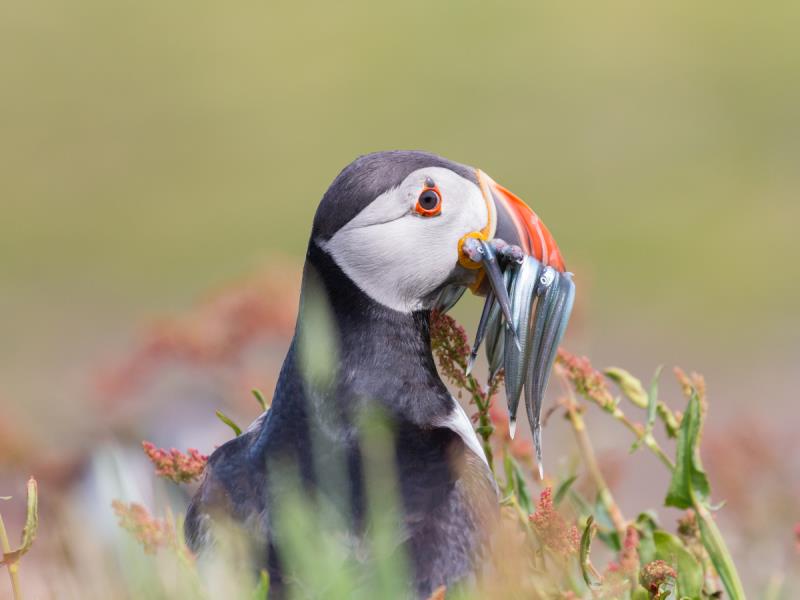 Terrific and an incredible experience, an included trip out to the beautiful Treshnish Isles is another must.
A natural haven for birdlife including colourful Atlantic Puffins, the waters surrounding the islands are known to be hangouts for dolphins and sharks at certain times of the year.
Taking a short boat crossing, holidaymakers will be able to spend time ashore on Lunga, the largest of the Treshnish Isles.
A beautiful island characterised by pockets of wildflower and grassy, bumpy terrain, the island's massive Puffin colony is undoubtedly the main attraction.
Tucked into a cliffside, the Puffins have taken a liking to this pretty Scottish island, as have a number of other birds including Guillemot, Razorbill and Fulmar.
6. Islay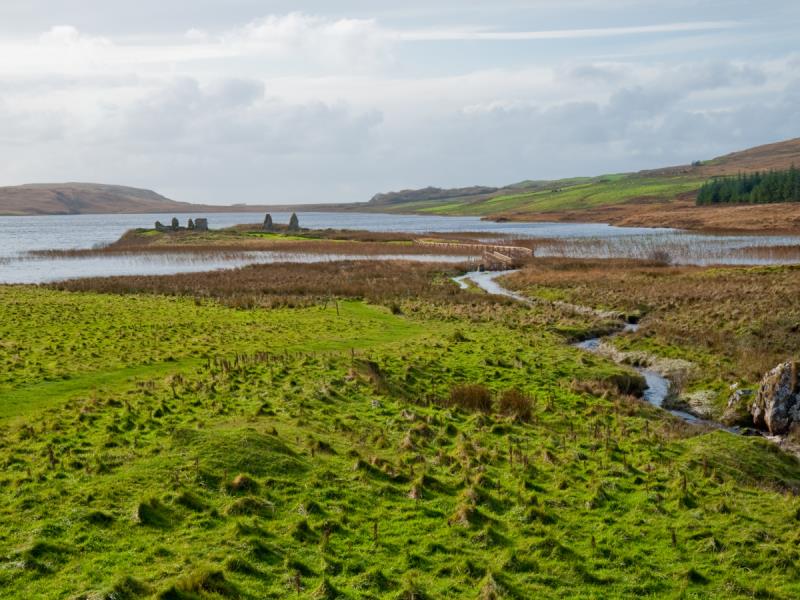 The most southerly of the Inner Hebrides, Islay is yet another crucial Inner Hebridean island featured during this scenic Scottish tour.
Once the centre of the 'Lordship of the Isles', a visit wouldn't be complete without stopping by scenic Loch Finlaggan.
A further visit to Islay's Bowmore Distillery presents the chance to experience the island's oldest distillery and learn about the expertly managed process leading to the creation of the distillery's unique whisky.
A presence on the shores of Loch Indaall for 240 years, a visit to the distillery is true Islay highlight.
Tour the Inner Hebrides
Learn about this spectacular Scottish tour here.
Have you been to any of the featured destinations?
Let us know by leaving us a comment on facebook.
Similar Features
Outer Hebrides – 7 Beautiful Islands you need to visit
A wildlife paradise – 7 animals on Mull for 'Eagle-eyed' visitors to look out for
A Perfect Staycation destination: 5 Amazing Shetland experiences
---
Follow us on Facebook or on Instagram @DCThomsonTravel. Got a travel suggestion or story you want to share, email us at holidayenquiries@dcttravel.co.uk.