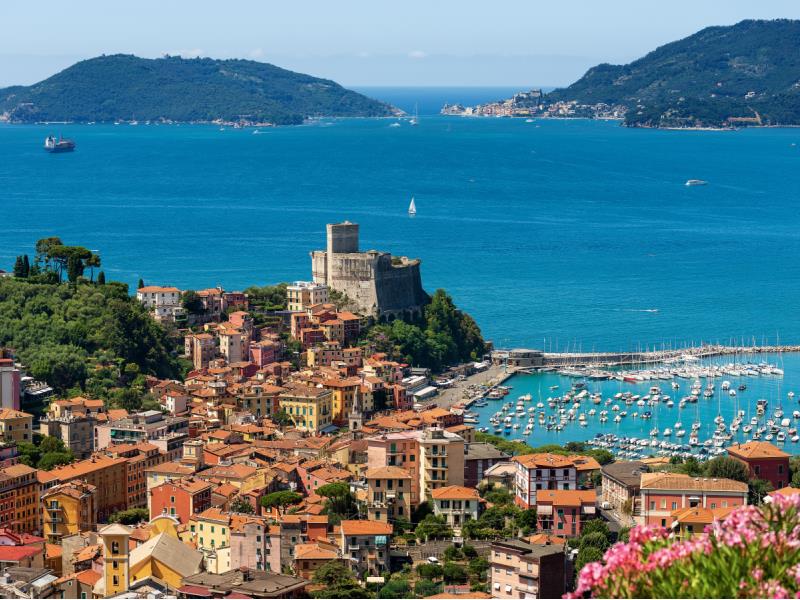 Exploring another holiday exploring Tuscany and into Liguria, here are 6 amazing Italian experiences available to enjoy throughout this incredible walking itinerary.
1. Lerici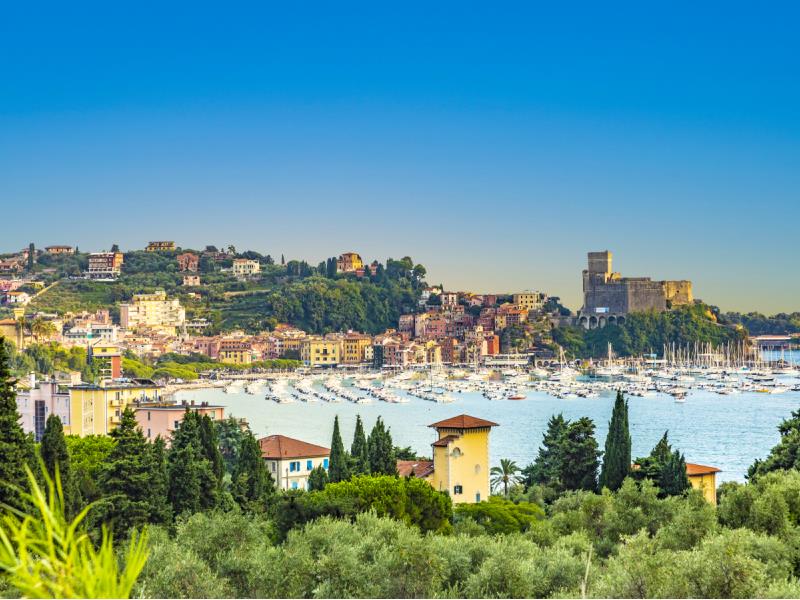 Resting on the Ligurian coastline, the town of Lerici is a beautiful place to visit.
Stretching along the coastline, the town is made up of a series of colourful buildings and is home to a waterfront packed with boats and vessels coming in all kinds of different shapes and sizes.
Lerici's harbour is undoubtedly the town's focal point. Standing along the waterfront, you can admire this pretty town and look beyond into the rolling hills often awash with greenery.
Related Holiday – Walking – Tuscany & Liguria
2. Lucca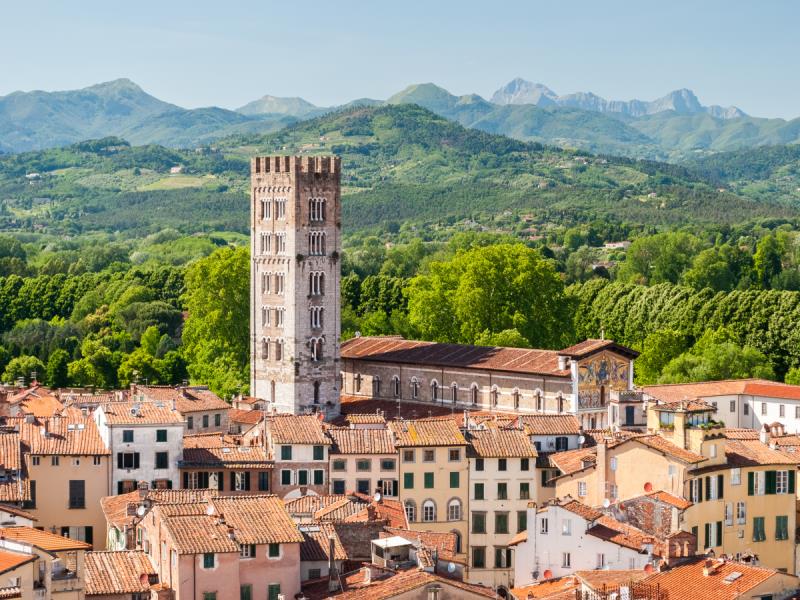 Found on the Serchio river, Lucca is one of Tuscany's most famous cities.
Celebrated for its well-preserved medieval features, the city offers visitors a fantastic historic centre to explore.
Key Lucca sights to look out for include the striking, tree-topped Guinigi Tower, St. Martin Cathedral and the city's medieval plaza.
Visitors can even walk along parts of Lucca's medieval city walls!
Related Holiday – Walking – Tuscany & Liguria
3. Serchio Valley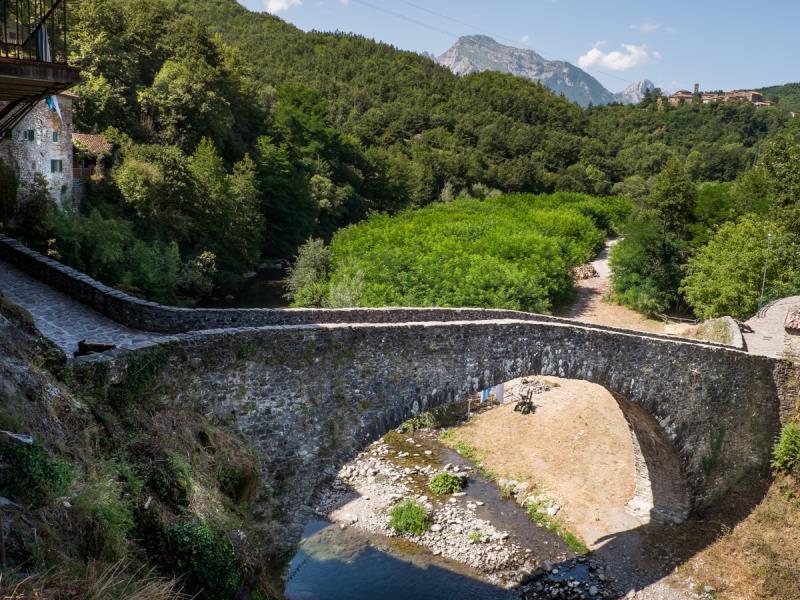 During one of the featured walks, holidaymakers will be taken on an expertly guided route through Serchio valley, giving you the chance to admire the region's spectacular countryside overlooked by the massive Apuan Alps.
Passing by a number of old villages, the walk stops off in Piazza al Serchio, nestled away in the beautiful Tuscan countryside.
Related Holiday – Walking – Tuscany & Liguria
4. Tellaro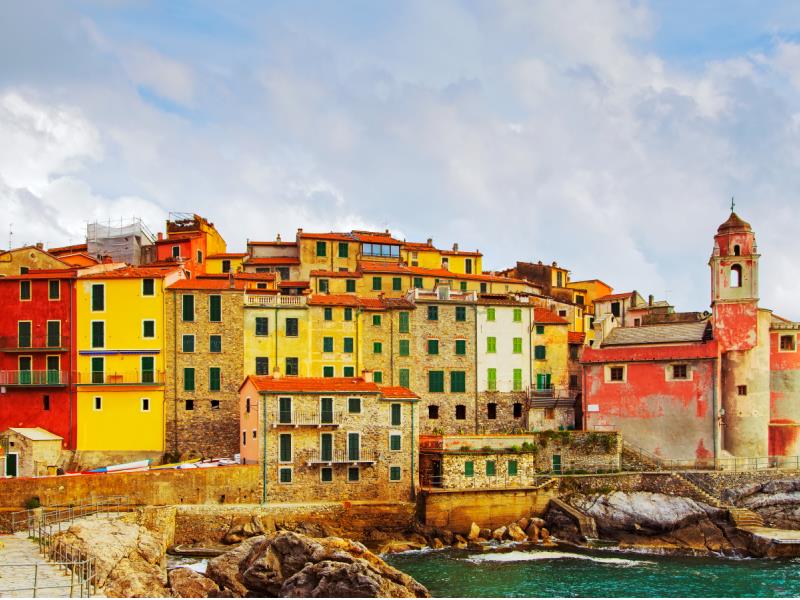 The stunning fishing village of Tellaro can be found looking across the famed Gulf of Poets.
This beautiful Mediterranean port is something of a hidden treasure in the region.
Located close to the more famous Cinque Terre region, Tellaro offers holidaymakers with a generally quieter but still enriching experience.
Walking around, holidaymakers will be able to enjoy all the features coastal Italy is famous for including colourful, painted traditional buildings, cobbled alleyways and a seafront ideally laid out for a stroll.
Related Holiday – Walking – Tuscany & Liguria
5. Florence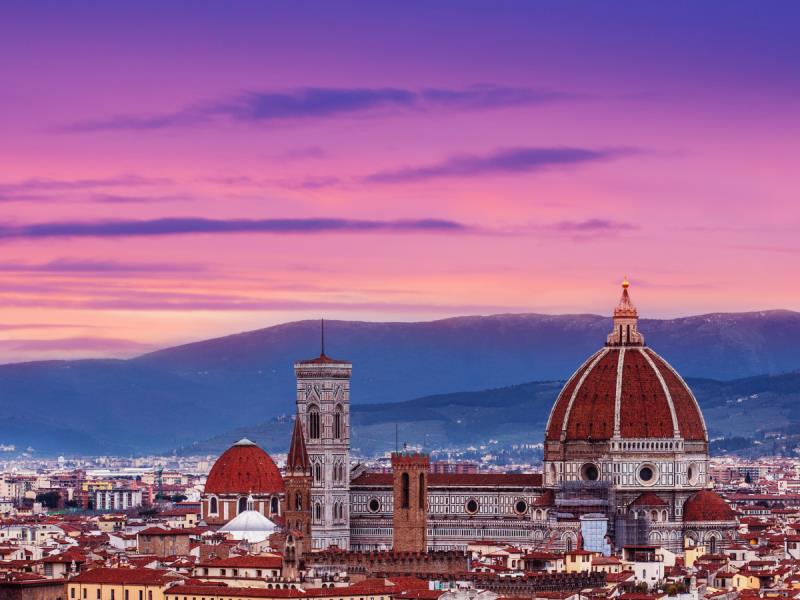 Available to enjoy during an optional excursion available during this holiday, Florence is one of the 'Beautiful Country's' most iconic cities.
Often referred to as the 'City of Lilies', Florence has a fantastic range of attractions worth experiencing for yourself.
These include the immense Italian icon, the Cathedral of Santa Maria del Fiore, the old bridge Ponte Vecchio, and Piazza della Signoria.
Explore this Italian walking holiday further
Find full details on our partner's site here.
Have you been to this part of the world?
Let us know by leaving us a comment on facebook.
Similar Features
Time to grab your boots! 10 'Maravilloso' Spanish walking holidays
The sheer joy of a Lakes & Mountains holiday to the Julian Alps – 5 things to expect
The Spectacular Cinque Terre – 8 classic walking experiences
---
Follow us on Facebook or on Instagram @DCThomsonTravel. Got a travel suggestion or story you want to share, email us at holidayenquiries@dcttravel.co.uk.