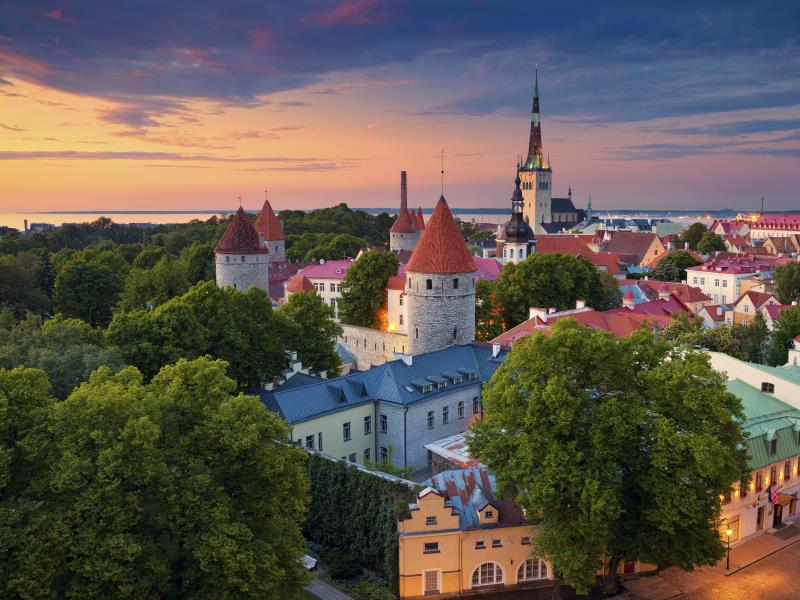 One of the world's most historic and beautiful capitals, Tallinn is a must for holidaymakers looking to tick off the European continent's most spectacular cities.
We take a look at this Baltic gem and name our top things to look out for whilst out and about on holiday in this fascinating part of the world.
1. Toompea Castle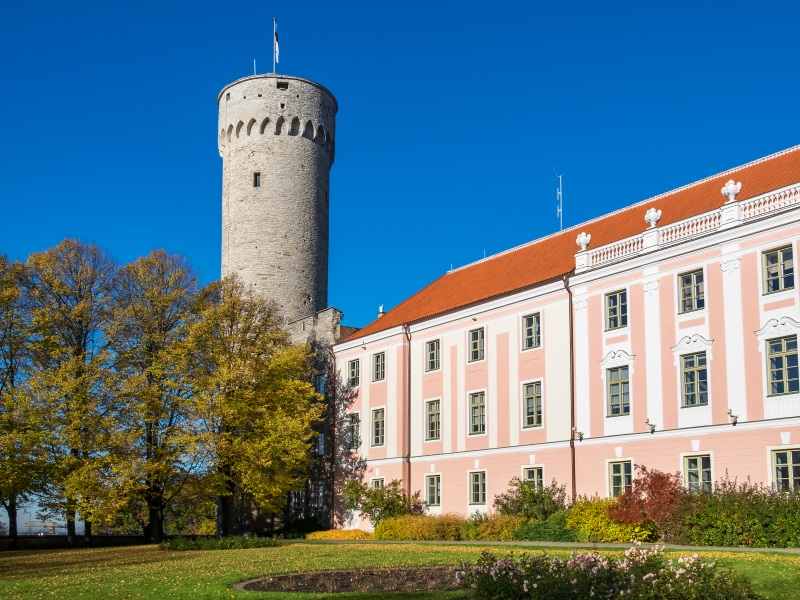 Resting on the edge of a cliff, Toompea Castle looks out across the city.
The castle has served as the seat of the Knights of the Sword for hundreds of years.
According to Estonian mythology, the original castle was built by Linda by hand with the help of her son.
Some parts of the castle date back to the 13th century. Wonderfully preserved with fantastic towers standing guard on the corners, this historic castle complete with a pink decorated palace stands in contrast to the more modern parts of the city.
2. St Catherine's Passage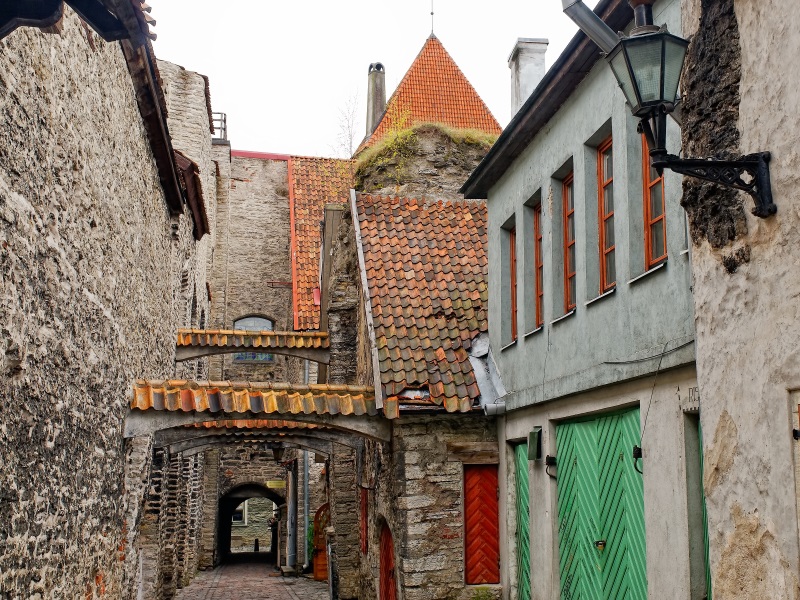 Locally known as Katariina käik, be sure to visit this historic part of the city's Old Town.
Almost secretive in appearance, the walkway will remind fans of the Harry Potter series of the infamous Diagon Alley scenes from the films.
St Catherine's Guild can be found here. Using the ancient buildings as workshops, the Guild produces and sells a range of crafts that could potentially make a great souvenir to take back home.
3. Tallinn Old Town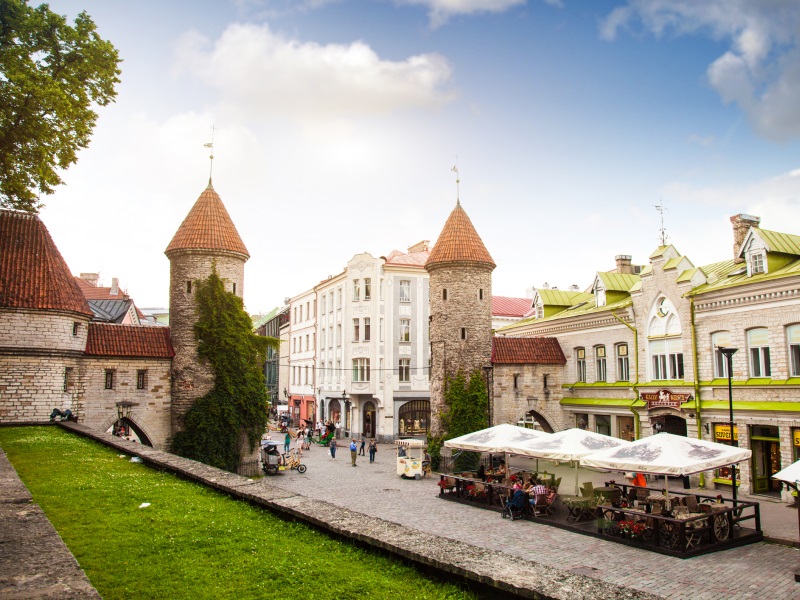 UNESCO-listed, Tallin's Old Town can offer up a few surprises. The heart of the city and known for its central market, the Town Square is a popular destination for tourists.
In good company amongst some of world's most famous landmarks, Tallinn's Old Town features quaint cobbled streets that host some ancient, extremely photogenic buildings.
A range of bars and restaurants can be found in Old Town.
There is a great selection of fine cuisine restaurants available where you can sample some local dishes or go for something a bit more familiar. During the festive season, the square hosts a lovely market.
4. Kadriorg Art Museum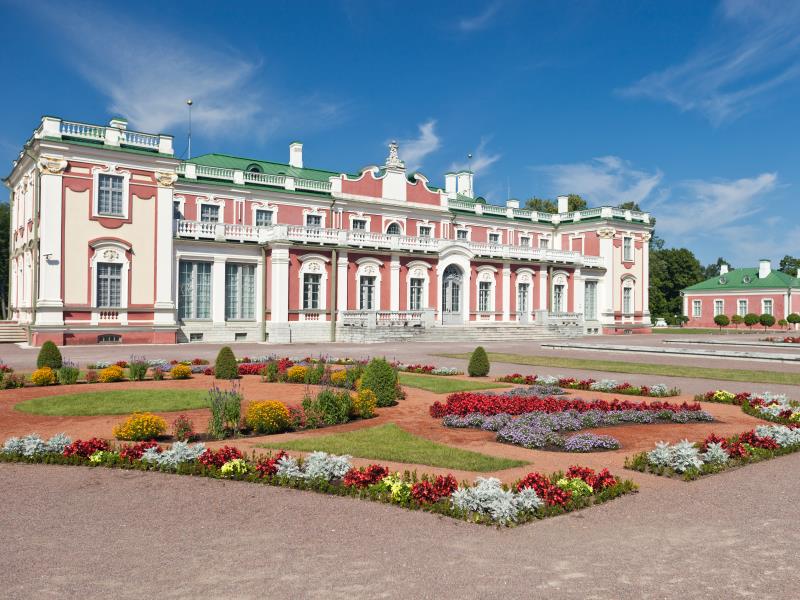 Set within a lovely restored palace, Kadriorg Art Museum displays an inspiring range of different works of art within a spectacularly grand setting.
Convenient transport links offer the perfect excuse to explore this memorable cultural attraction.
On display throughout the palace's beautiful interior, visitors will be able to admire a collection featuring work from across the globe.
5. Kadriorg Park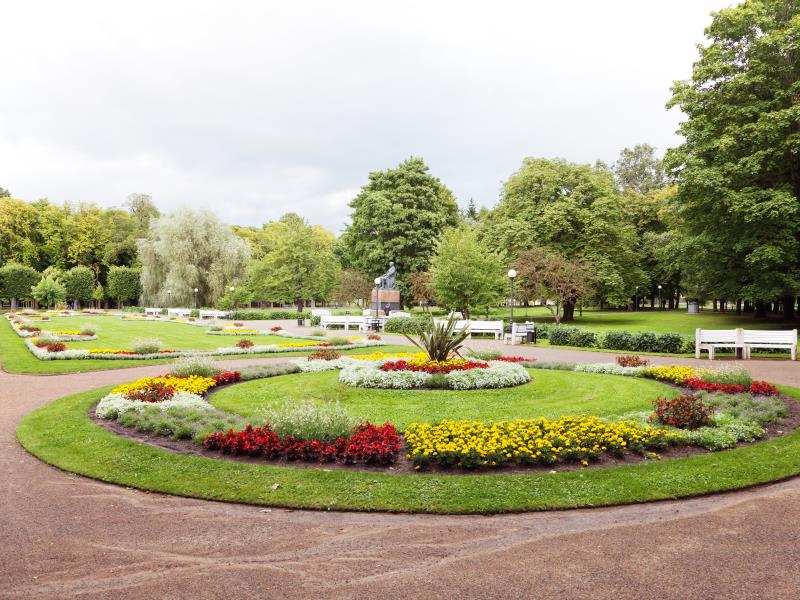 Created in the 18th century, Kadriorg Park stretches over some 70 hectares.
Extremely popular amongst exploring tourists, the park is one of the most picturesque on the main European continent.
Different park features have been added over the centuries with key elements ranging from the park's inception and the 18th, 19th and 20th centuries respectively.
Combining the beautiful outdoors with some intriguing attractions, there are a number of museums found within the park limits as well some monuments celebrating some of Estonia's most famous figures including author F.R Kreutzwald, one of Estonia's most important literary figures.
6. Alexander Nevsky Cathedral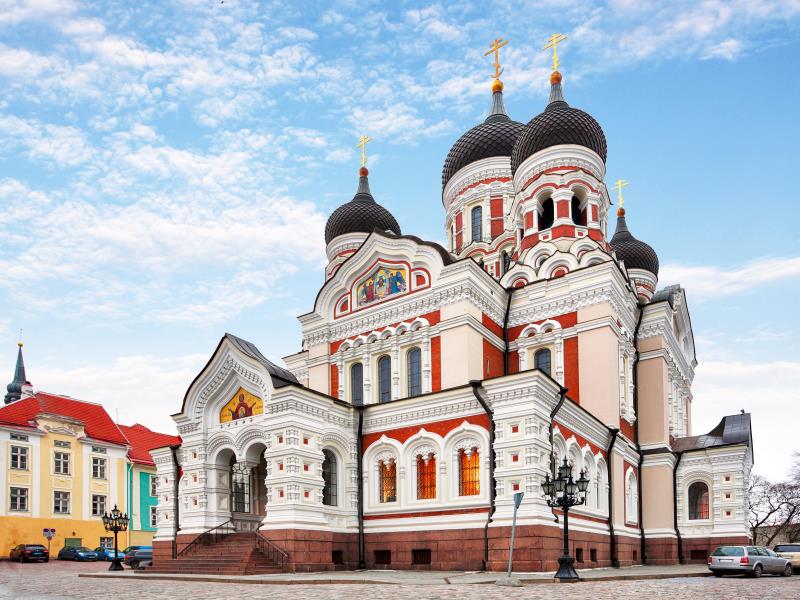 Standing in the city's Old Town, the Alexander Nevsky Cathedral is a key historic landmark.
Best-known for its iconic dome structure, the Cathedral is a key local sight for tourists to tick off their itinerary.
7. Tallinn TV Tower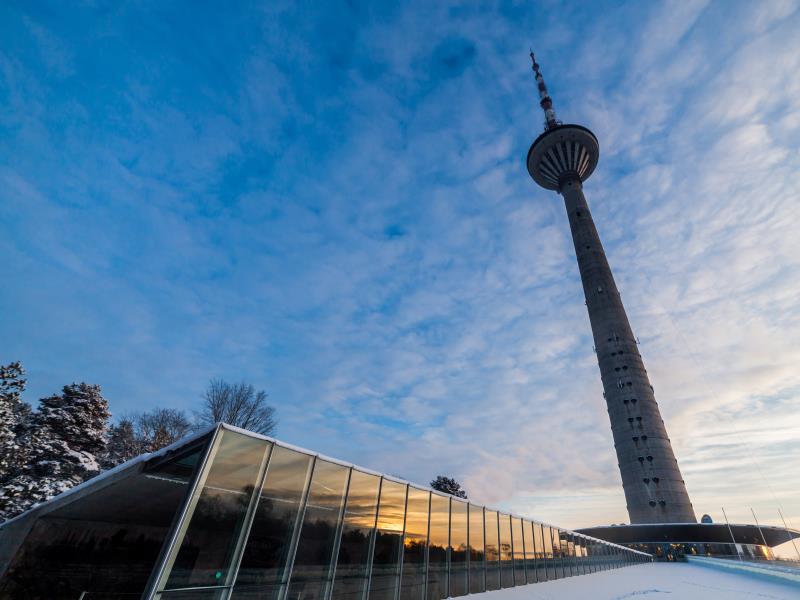 Over an amazing 300 metres tall, the Tallinn TV Tower is a soaring landmark.
Offering visitors a fantastic glass-floored viewing platform, the TV Tower gives tourists the chance to admire the surrounding city below and perhaps capture the historical capital from above on camera.
Explore the Baltic on a memorable cruise
Browse available Baltic Cruise holidays here.
Have you visited Tallinn?
Let us know by leaving us a comment on facebook.
Similar Features
Brilliant solutions to wanderlust: 6 holidays to Eastern Europe
6 historic visions in Riga, capital of Latvia
Baltic Cruise – 10 fascinating cities you can visit
---
Follow us on Facebook or on Instagram @DCThomsonTravel. Got a travel suggestion or story you want to share, email us at holidayenquiries@dcttravel.co.uk.