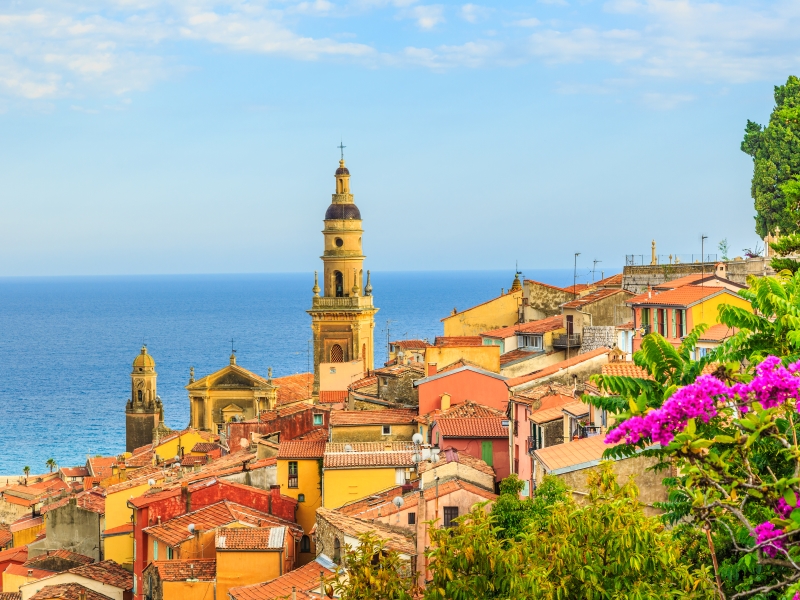 Venturing to the Italian Riviera, here are 5 glorious places you need to experience along this famous stretch of coast leading into France and Monte Carlo.
1. Bordighera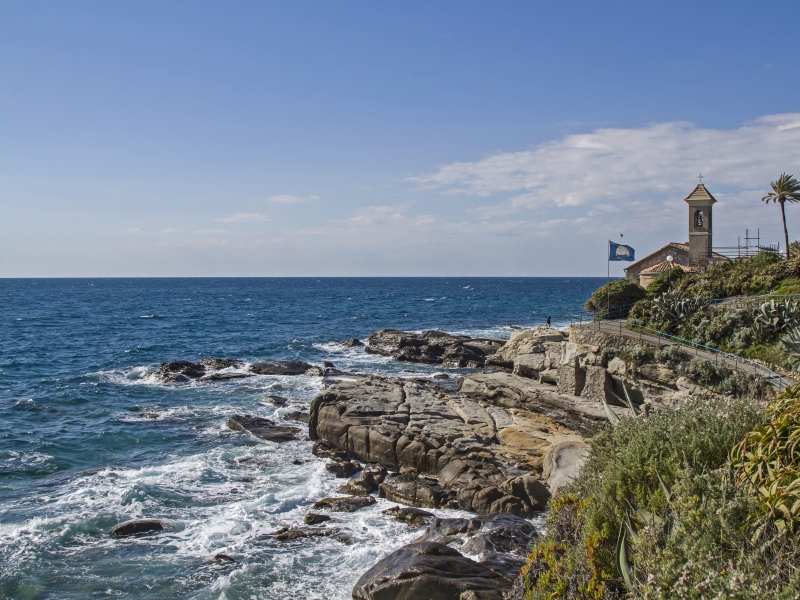 On the coast of the Ligurian Sea, lovely town of Borighera is one of the most popular along this stunning stretch of coastline.
One of the Italy's most spectacular coastal towns, Bordighera is an essential visit. Known for its spectacular Old Town and rather beautiful and exotic gardens, the town is best explored on foot.
Amongst the most celebrated landmarks include the landmark St. Ampelio Church (pictured) with the town's seafront providing the perfect stroll location.
Related Holiday – Walking – The Italian Riviera & Monte Carlo
2. Bussana Vecchia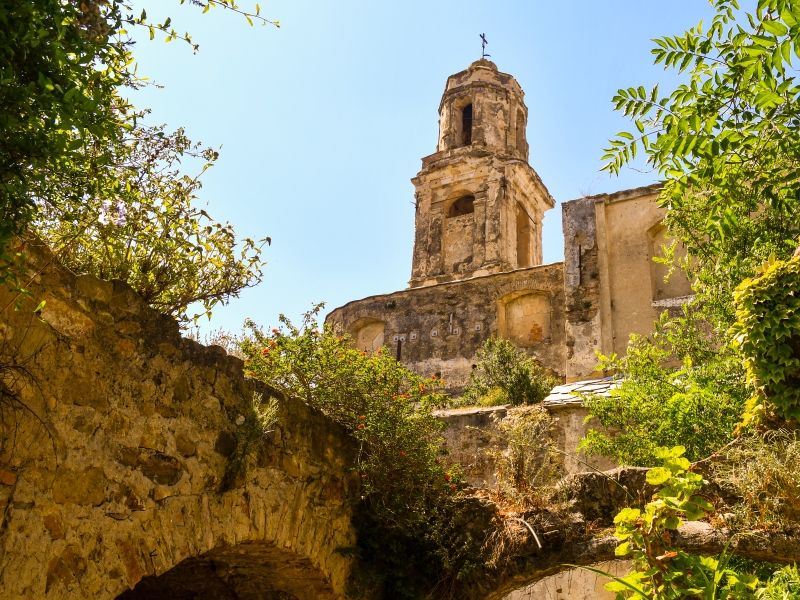 The artistic village of Bussana Vecchia, once abandoned after an earthquake in the late 19th century, is another wonderfully Bohemian highlight in the region.
Bit of Trivia – In the 1960s, a small community of artists settled in the abandoned village.
This rather eye-catching village offers delightful, winding streets to follow where you find lovely historic buildings often draped in colourful flowers and plants that make the most of the Italian sunshine.
Related Holiday – Walking – The Italian Riviera & Monte Carlo
3. Dolceaqua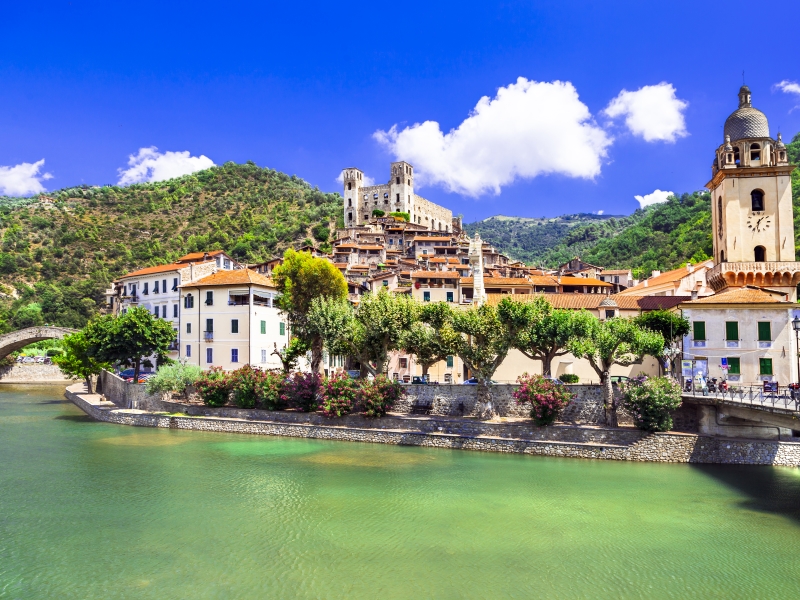 Another treasure found in Liguria, Dolceacqua is another of the country's picturesque towns.
The town's old bridge, almost defying gravity as it arches over the river, was actually painted by the famed artist Monet.
Related Holiday – Walking – The Italian Riviera & Monte Carlo
4. Menton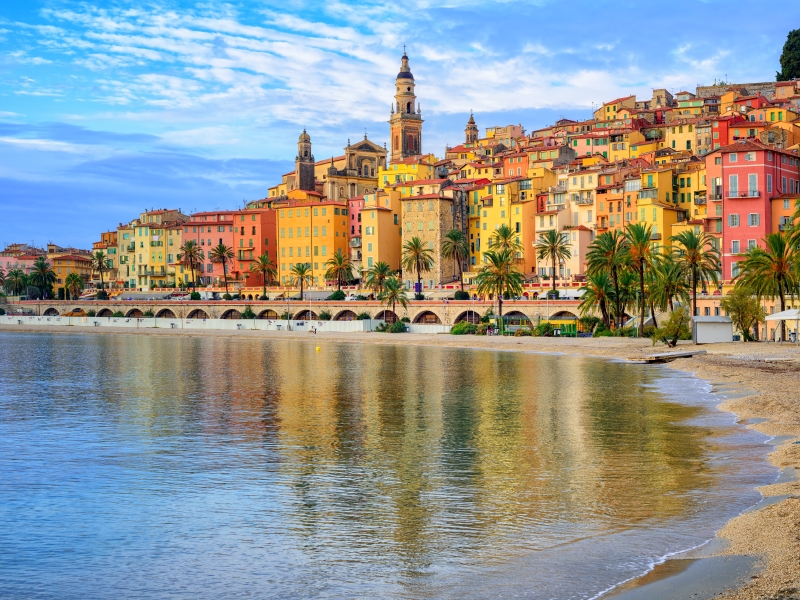 One of the French Riviera's most iconic towns, Menton, across the border in France, is an icon all in its own right.
For a short part of the year, Menton takes on the role of host as the Menton Lemon Festival parades through town.
Throughout the rest of the year, this coastal beauty still has a lot to offer with the town's promenade a popular strolling spot amongst visitors.
Related Holiday – Walking – The Italian Riviera & Monte Carlo
5. Monte Carlo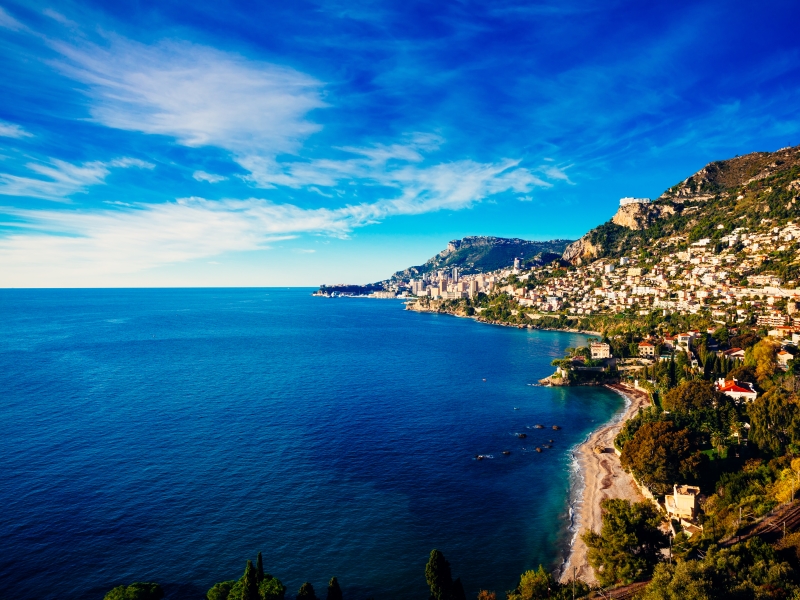 The stunning principality of Monte Carlo is the playground of the rich and famous. This supremely luxurious Riviera destination is the world's second smallest country.
Spending time in the principality will bring you face to face with some of the grandest casinos on the planet.
Explore
View available Italian Riviera walking holiday on our partner's site.
Similar Features
Walking in Tuscany & Liguria – 6 Incredible Italian experiences
The sheer joy of a Lakes & Mountains holiday to the Julian Alps – 5 things to expect
Off the beaten track – 6 Pearls of the Pyrenees to discover
---
Follow us on Facebook or on Instagram @DCThomsonTravel. Got a travel suggestion or story you want to share, email us at holidayenquiries@dcttravel.co.uk.