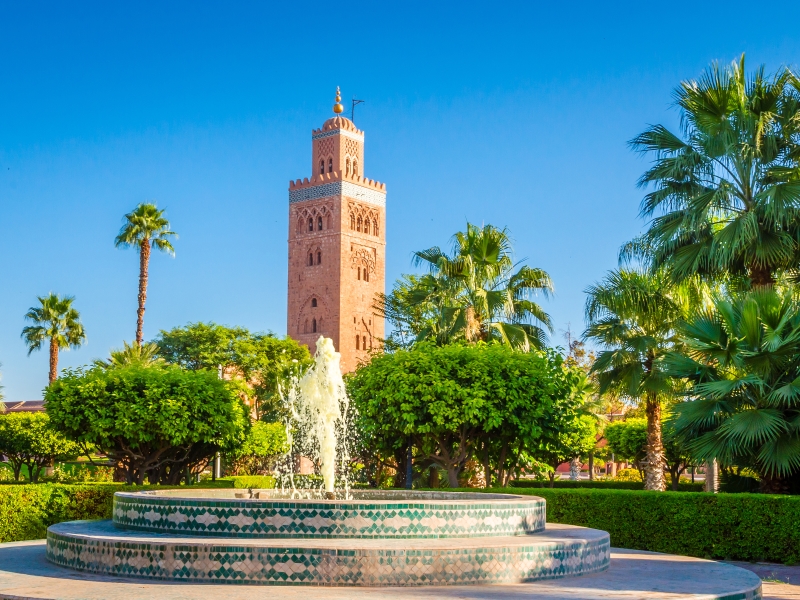 Taking inspiration from a fantastic Moroccan tour, we take a look at 5 fascinating places you need to visit whilst exploring the country.
Each featured highlight sheds light on this fascinating holiday destination ranging from natural marvels, bustling cultural centres and stunning historic landmarks.
1. Atlas Mountains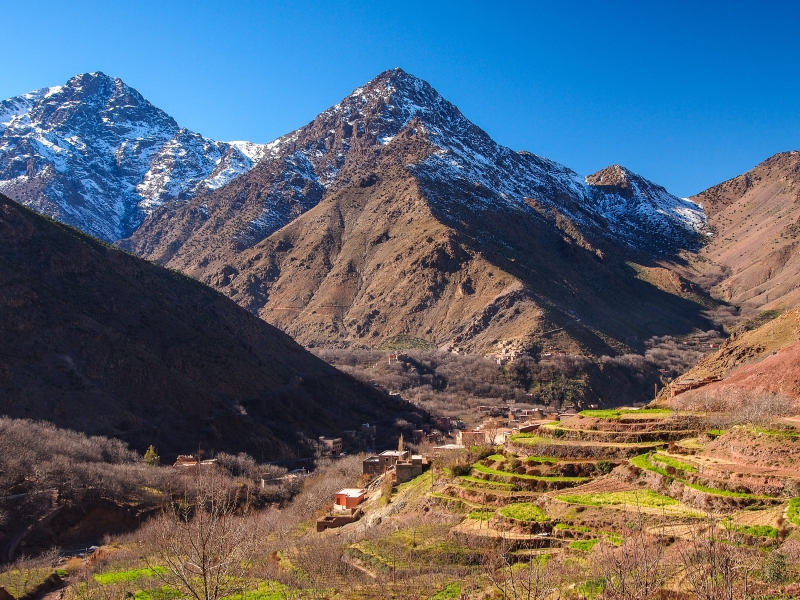 The snow-capped Atlas Mountains are surrounded by beautiful countryside waiting to be explored.
During a visit, you will encounter rivers stretching through vast gorges skirted by huge hills before reaching forested areas.
Related Holiday – Marrakesh & The Atlas Mountains
2. Essaouira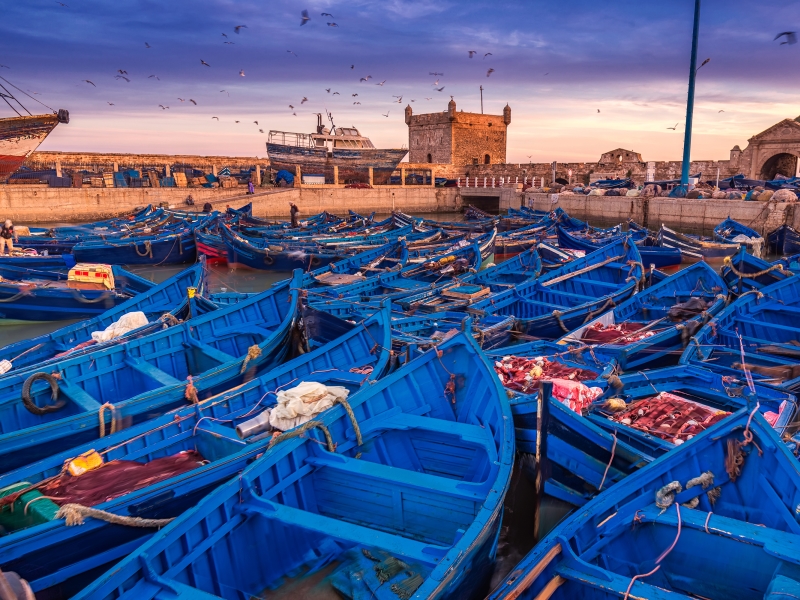 The coastal town of Essaouira is known for its citadel walls. Rising to prominence in the 15th century, the town walls hide a labyrinth of different streets lined with beautiful whitewashed houses.
Related Holiday – Marrakesh & The Atlas Mountains
3. Jardin Majorelle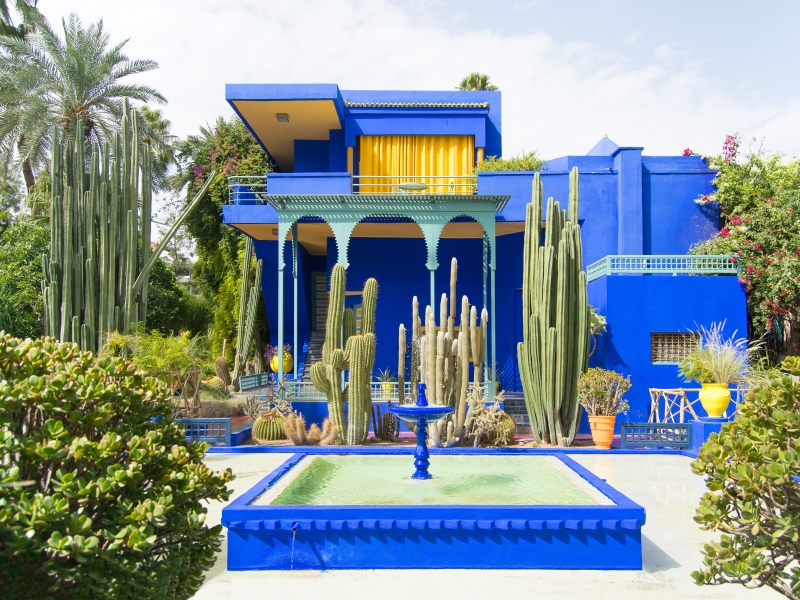 One of the country's most famous attractions, Jardin Majorelle, or Majorelle Garde, is set across just over two acres.
The vision of French Orientalist artist Jacques Majorelle, the garden took over forty years to create with work on the garden starting in the early 1920s.
Packed with a range of different exotic plants to enjoy, the colourful garden can be explored via a series of different lanes with the vibrantly coloured building standing out immediately amongst the cacti.
Once owned by the famous fashion designer Yves Saint-Laurent, the gardens are a must experience when holidaying in Morocco.
Related Holiday – Marrakesh & The Atlas Mountains
4. Marrakesh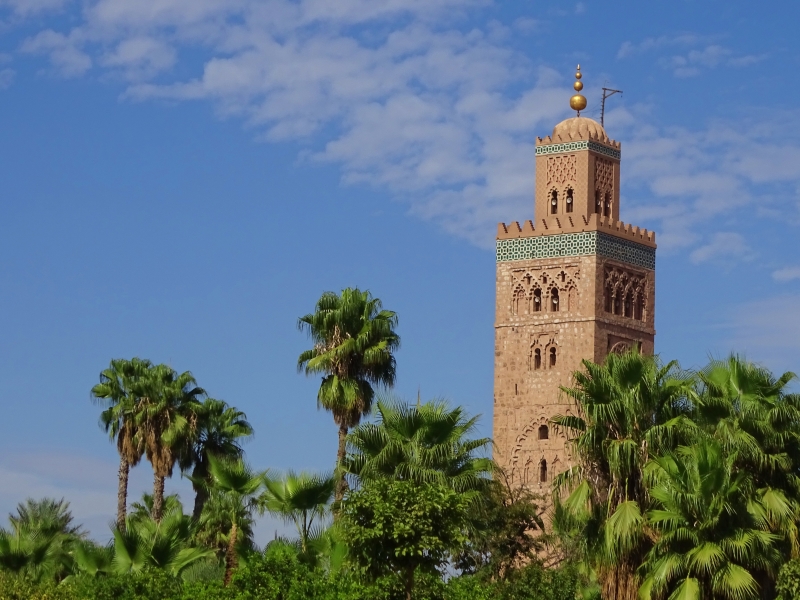 A city famous for its palaces, gardens and historic mosques, Marrakesh is a busy, hive of activity.
Exploring the city, you will undoubtedly stumble across some of Marrakesh's famous Souks. These lively markets are often organised into different sections selling all manner of items including different spices, food, rugs, jewellery and so much more.
Related Holiday – Marrakesh & The Atlas Mountains
5. Saadian Tombs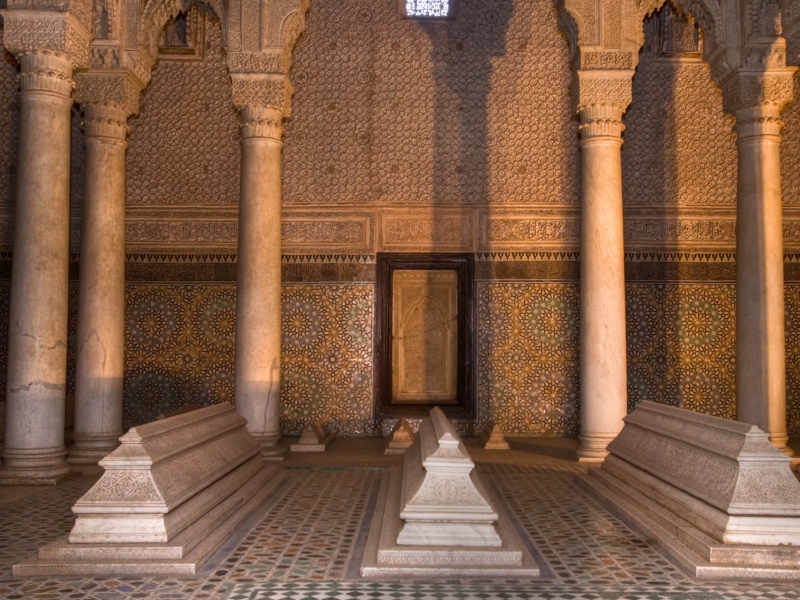 Another of Morocco's important Moorish landmarks, the iconic Saadian Tombs were once hidden away before being discovered in the 20th century.
Magnificently decorated, the tombs consist of a series of different rooms, some containing huge pillars rising to the ceiling.
Decorated throughout using marble, gold and colourful tiles, the tombs, lying in disrepair for many years, were expertly restored back to their best.
Explore
View available Morocco tour with our partner here.
Similar Features
8 Extraordinary experiences found in South Africa
The Incredible Azores – The Hawaii of the Atlantic
The Impressive Taj Mahal & 7 other Splendours of India
---
Follow us on Facebook or on Instagram @DCThomsonTravel. Got a travel suggestion or story you want to share, email us at holidayenquiries@dcttravel.co.uk.