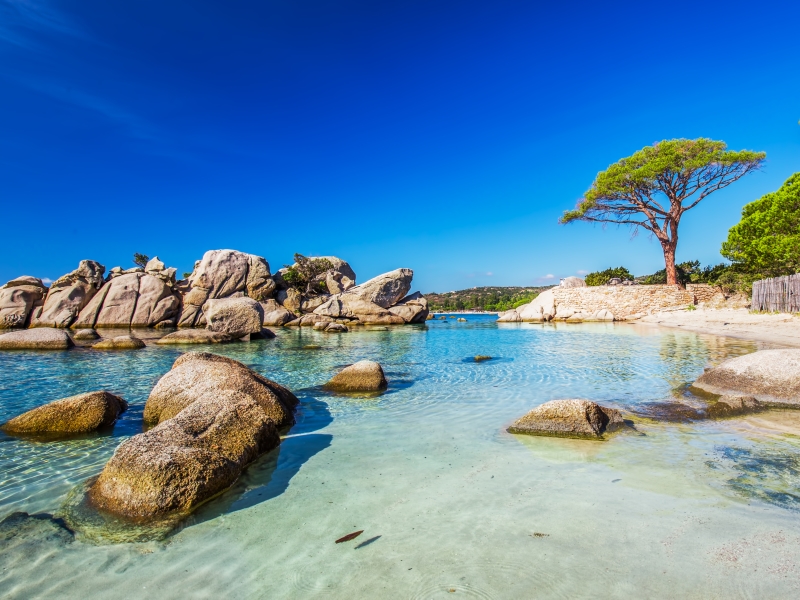 Spectacular Corsica is famed for its beauty and a legendary holiday destination. Here are 5 reasons why you consider holidaying to this spectacular island.
1. Amazing coastline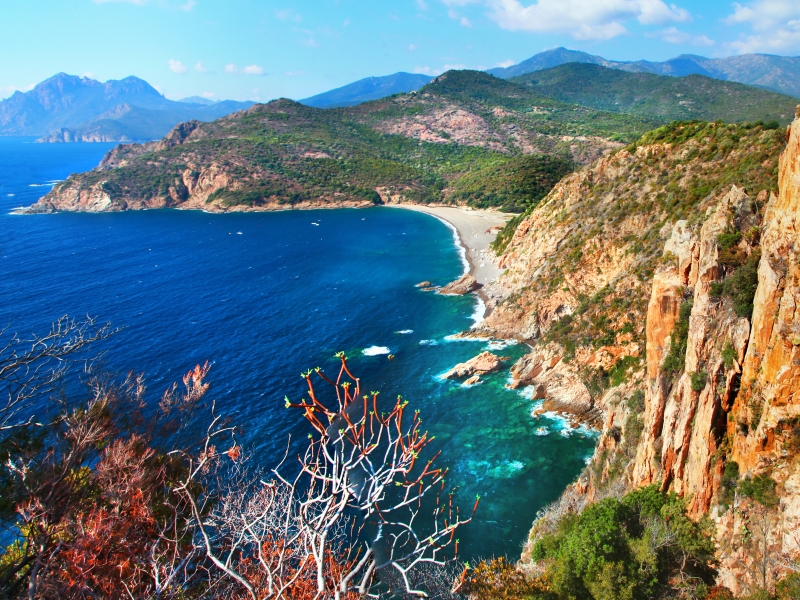 The island's coastline is simply spectacular. One of the largest islands in the Mediterranean (third biggest to be exact), Corsica has over an impressive 600 miles of coastline ready to be explored.
Tucked away, you will find a number of lovely coastal resort towns including Bastia, Calvia and Saint-Florent.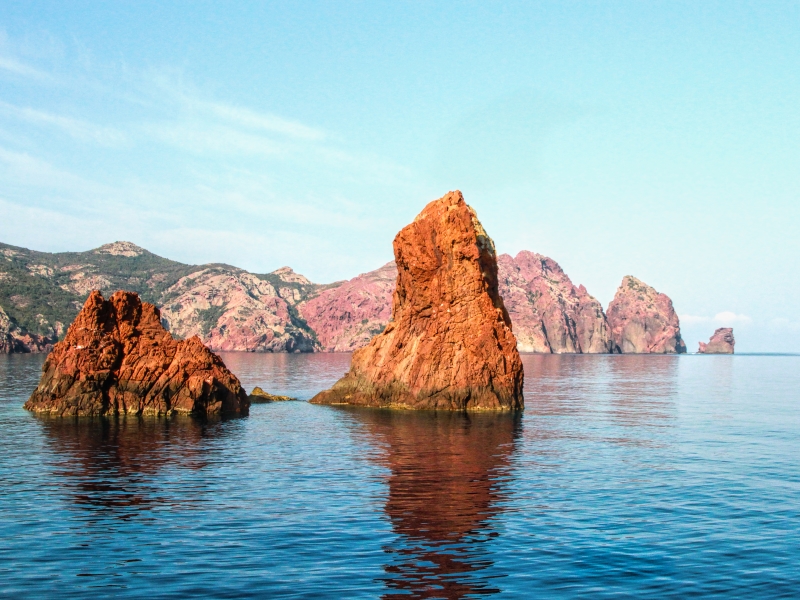 A short boat crossing away; Scandola Nature Reserve is one of the island's major coastal highlights.
Recognised by UNESCO for its ecological significance, the nature reserve has its own amazing coastline concealing coves protected by spectacular rock formations.
Related Holiday – Discover Corsica
2. Beautiful beaches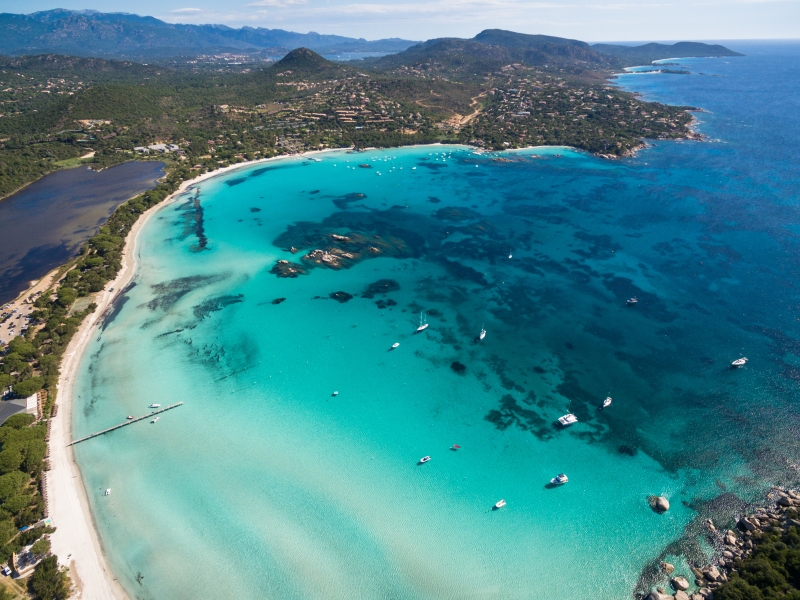 A memorable coastline wouldn't be complete with some magical beaches and Corsica has its own share of impressive beaches for travellers to visit.
Sparkling blue waters and pristine sand are key features at a number of the island's best-loved beaches.
Notable beaches worth visiting include Santa Giulia, Calvia Beach and Arinella beach (easily reached from Calvi).
Related Holiday – Discover Corsica
3. Spectacular views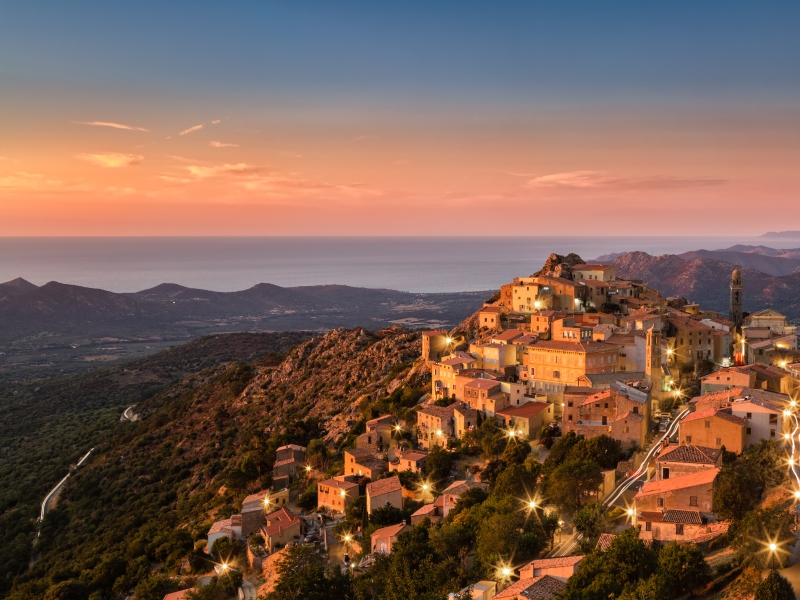 It should come as no surprise that an island with the nickname 'The Isle of Beauty' is not without its own fair share of epic views.
Holidaymakers keen to practice their photography skills or simply searching for amazing views of the island, we thoroughly recommend visiting some of Corsica's hilltop villages.
A number of these pretty and laid-back villages can be found throughout the island's Balagne region.
Often referred to as the 'Garden of Corsica', the region is awash with greenery with landscapes surrounding many of the villages featuring pockets of vineyards, olive groves, palm trees and fruit orchards.
Related Holiday – Discover Corsica
4. Lovely weather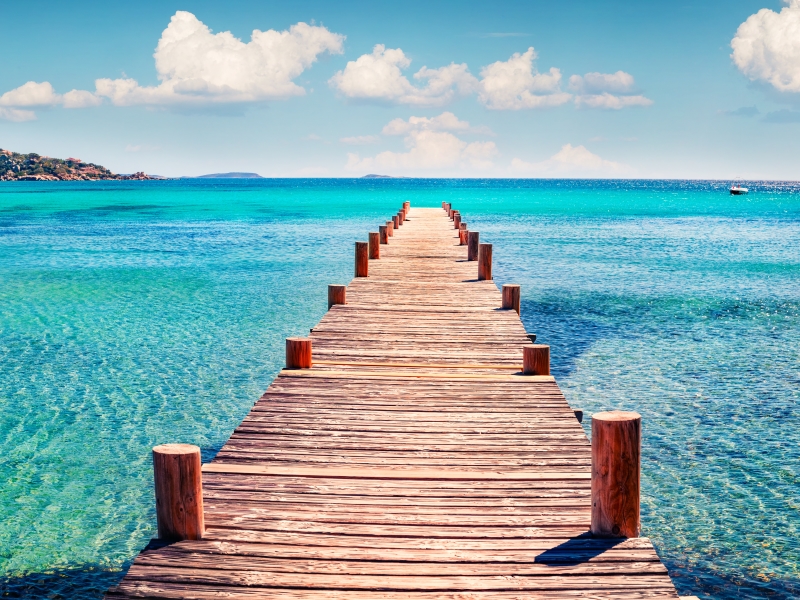 Resting off the main European continent between the French mainland and Italy, Corsica enjoys all the benefits of a Mediterranean climate.
During the peak holiday season, the island's generous climate enhances the majority of traveller's time on the island, creating idyllic conditions to explore the famous beaches, coastline, towns and learn about this fabulous holiday destination.
Related Holiday – Discover Corsica
5. The history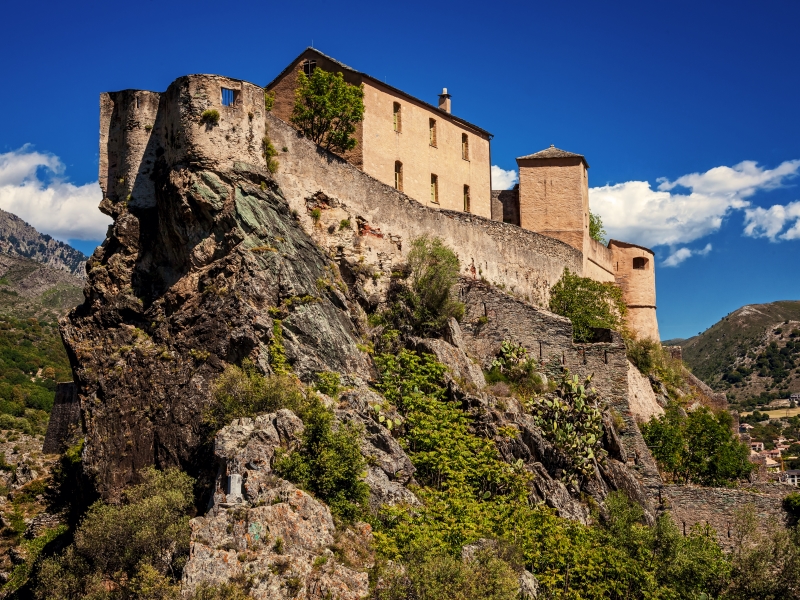 The island has a long and intriguing past. Birthplace of Napoleon Bonaparte, holidaymakers looking to learn more about their chosen holiday destination will not be disappointed.
Notable historic landmarks found on the island include the isolated Archipel des Sanguinaires lighthouse, the King of Aragon staircase that leads down to the water's edge and historic port of Bastia that combines both French and Italian influences.
One of the island's most striking historical landmarks, the Citadel in Corte can be found in the heart of Corsica.
Set dramatically on a clifftop, the citadel was once the capital of an independent Corsica during the 18th century.
Here, both the Old Town and New Town below offer a fascinating glimpse into both the island's past and present.
Explore
View available Discover Corsica holiday with our partner here.
Similar Features
The Incredible Azores – The Hawaii of the Atlantic
A Moroccan Adventure – 5 places to admire
Discovering Georgia – The Crossroads of Europe & Asia
---
Follow us on Facebook or on Instagram @DCThomsonTravel. Got a travel suggestion or story you want to share, email us at holidayenquiries@dcttravel.co.uk.