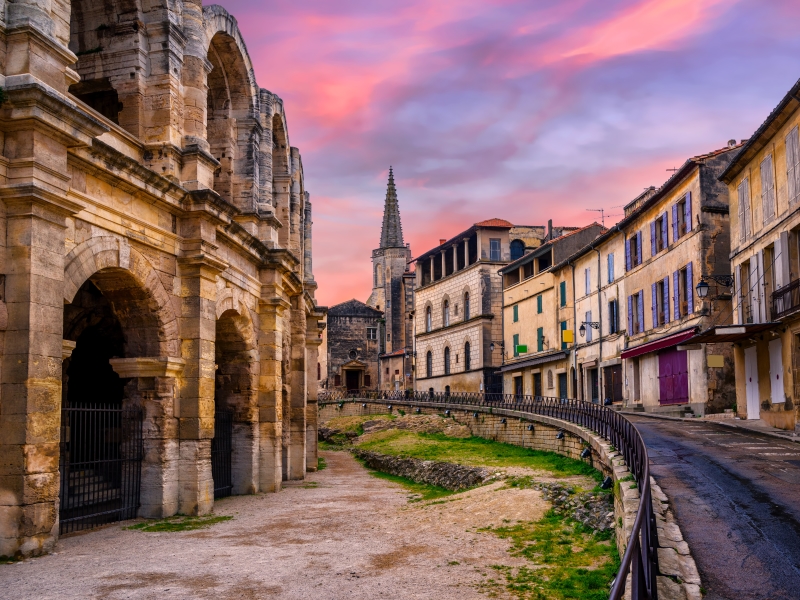 Often referred to as the 'golden triangle' of biodiversity, here are 5 reasons why you consider a walking holiday, based in Arles, exploring the French treasures of La Camargue, les Alpilles and la Crau.
1. Diverse birdlife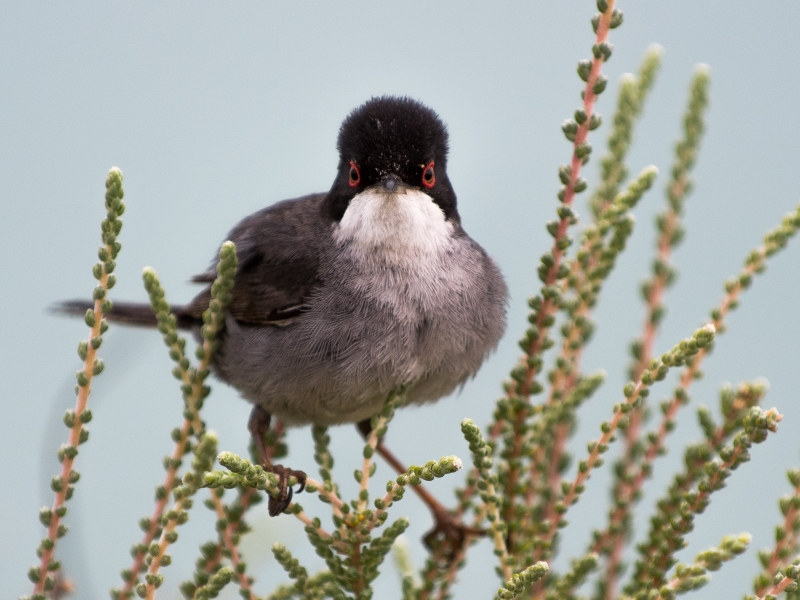 Time spent in the regions of La Camargue, les Alpilles and la Crau, holidaymakers will have plenty of opportunity to witness an extremely diverse collection of birdlife.
Common bird sightings include warblers, avocets and the instantly recognisable Pink Flamingos.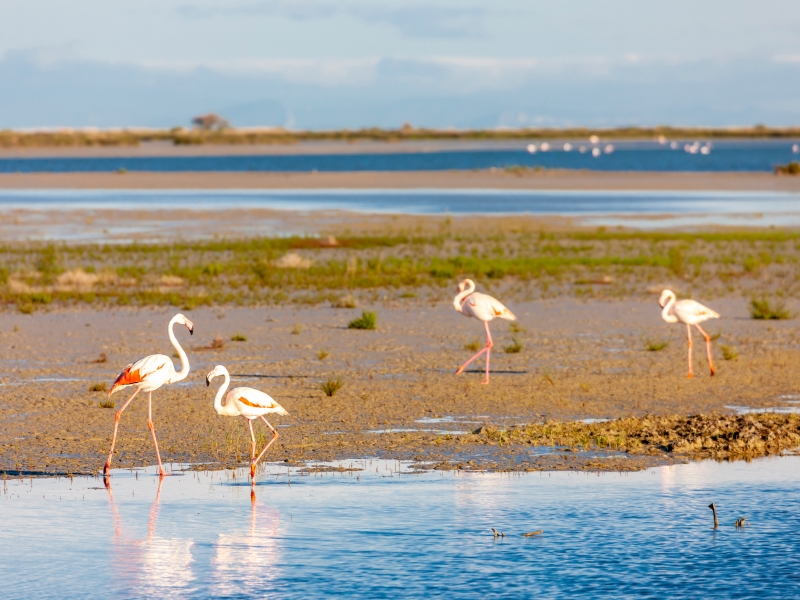 During time exploring this beautiful corner of France, further magnificent birds to look out for include a number of species of heron, Sardinian Warblers, the Bonelli's Eagle and Blue Rock Thrush.
Related Holiday – Walking – Camargue, Alpilles & Crau
2. Beautiful Roman architecture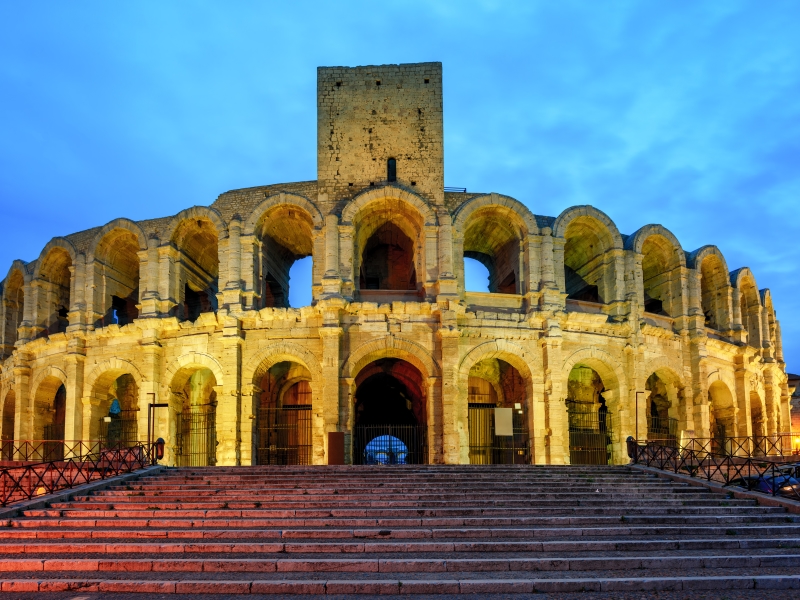 Based in Arles, there will be plenty of time for travellers to admire some truly spectacular Roman architecture.
Undoubtedly the city's main historic attraction, Arles' two-tiered Roman amphitheatre has stood since the 1st century.
Originally built to hold gladiatorial games and chariot races, the amphitheatre was once capable of seating thousands of spectators.
Bit of Trivia – Towers were added to the amphitheatre during the Middle Ages
In use to this day, the amphitheatre draws huge crowds when hosting bullfighting events and musical concerts.
Alternative attractions dating all the way back to the Roman period also include a collection of monuments and the cemetery at Alyscamps.
Related Holiday – Walking – Camargue, Alpilles & Crau
3. Artistic inspiration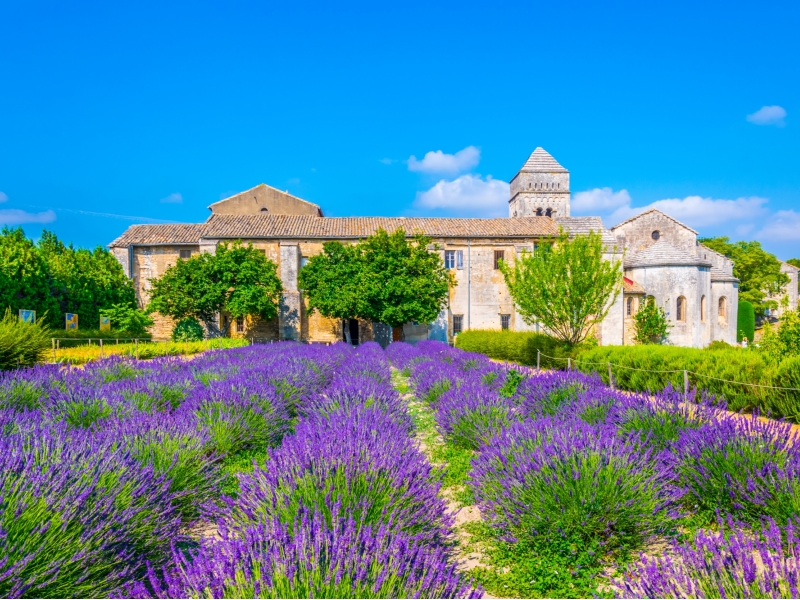 A holiday based in Arles provides the perfect opportunity for travellers to follow in the footsteps of one of the best-known artists in history – Vincent Van Gogh.
Arles was once the home of Van Gogh with the period in the artist's life believed to his most prolific creatively.
Those familiar with his work will recognise parts of the city from some of Van Gogh's paintings including the famous Rhone river and the courtyard of the old hospital where the artist was treated after famously cutting off his ear.
Another key artistic icon is the monastery of Saint Paul de Mausole, also captured in work from the famous artist.
Related Holiday – Walking – Camargue, Alpilles & Crau
4. Spectacular walking country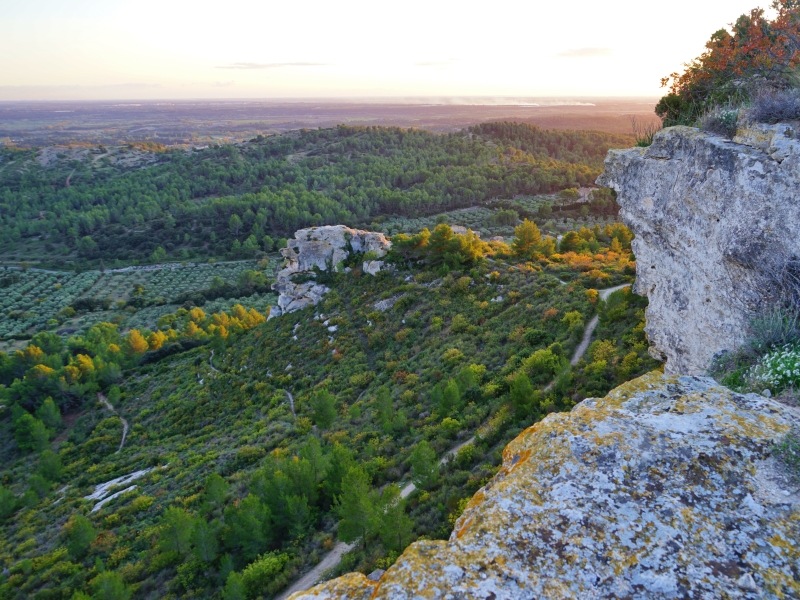 Walking through Camargue, Alpilles & Crau, holidaymakers will be able to enjoy a diverse collection of landscape ensuring their wanders through this part of the country is packed with wonderfully scenic moments.
The combination of natural and man-made sights is amazing. Exploring the region, scenic walking spots include the diverse nature reserves of Carmague and Crau, the lost ancient city of Glanum and impressive Alpilles mountains.
Related Holiday – Walking – Camargue, Alpilles & Crau
5. Witness global icons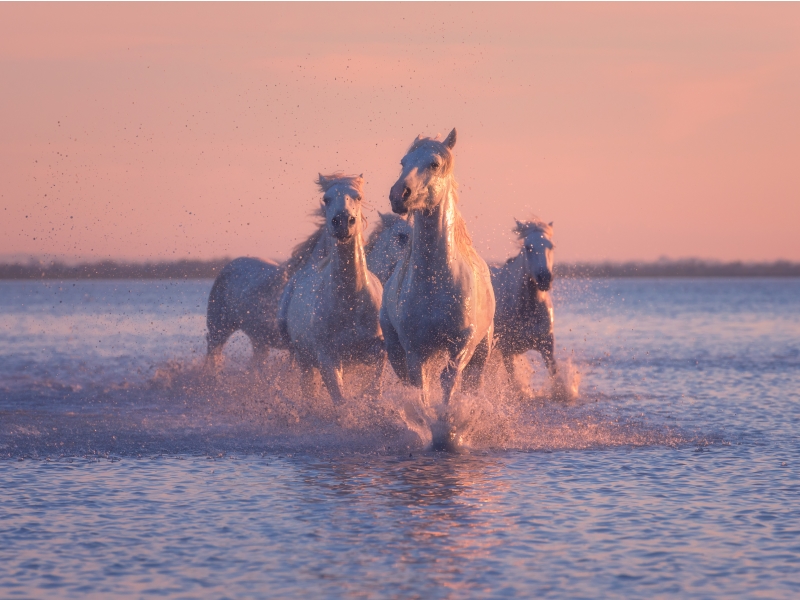 Often referred to as the Wild West of France, the region of Camargue is best known for its iconic wild horses.
The bright white Camargue horses have lived in the region for thousands of years and were the very same breed Napoleon rode into battle hundreds of years ago.
Explore
Browse a Camargue, Alpilles & Crau walking holiday available with our partner here.
Similar Features
Walking in the Italian Riviera – 5 Notable places to visit
The Spectacular Cinque Terre – 8 classic walking experiences
The Wonders of a Walking holiday – 6 Benefits
---
Follow us on Facebook or on Instagram @DCThomsonTravel. Got a travel suggestion or story you want to share, email us at holidayenquiries@dcttravel.co.uk.