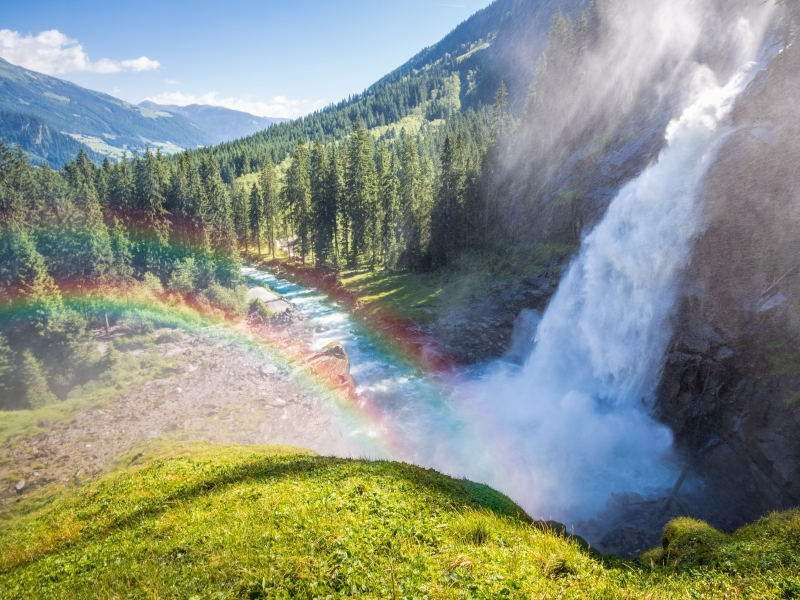 Turning our attention to 2020, we take a look at just some of the memorable locations found throughout alpine Austria, each offering their own slice of character and history.
1. Ambras Castle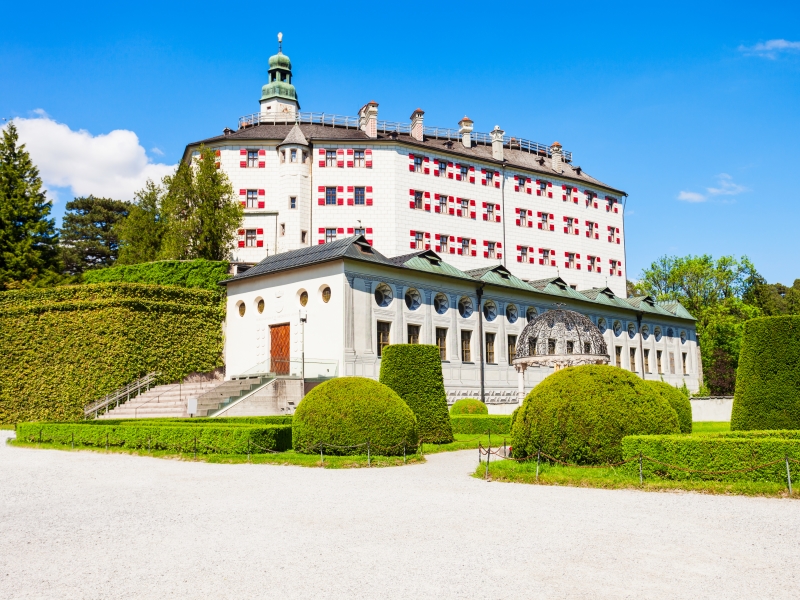 This bright white renaissance landmark overlooks Innsbruck.
Surrounded by an immaculate English-style landscaped gardens, Ambras Castle today now serves as a museum dedicated to giving visitors a glimpse into the country's past.
Notably, the castle has a huge art gallery, home to a number of paintings depicting members of the House of Austria.
Related Holiday – Steam Railways of Austria
2. Krimml Waterfalls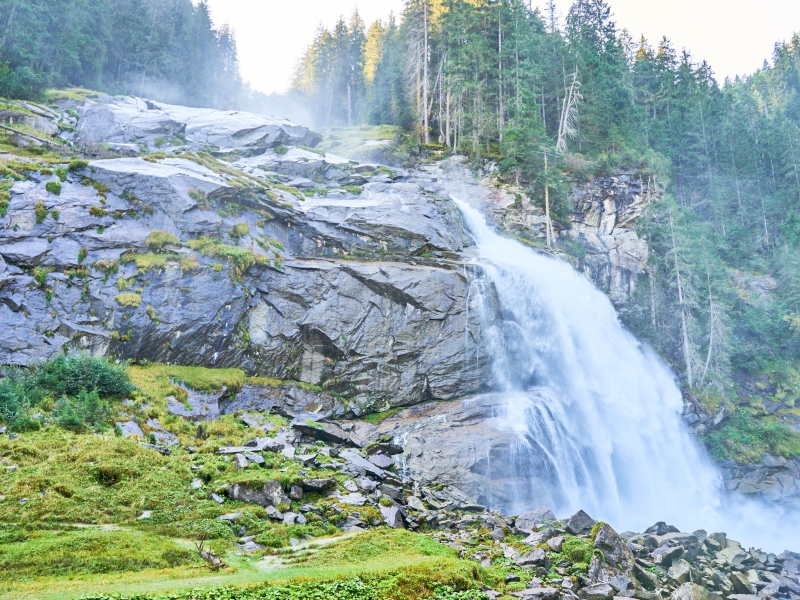 Austria's best known and highest waterfalls, the collective Krimml Waterfalls rise up over an amazing 300 metres.
Found close to the village of Krimml, the falls are surrounded by the protected natural wilderness within High Tauern National Park.
A popular hiking spot, the waterfalls welcome visitors with the spectacular thunderous sound of hundreds of litres plunging down to join the Krimmler Ache river.
Related Holiday – Steam Railways of Austria
3. Fortress Hohensalzburg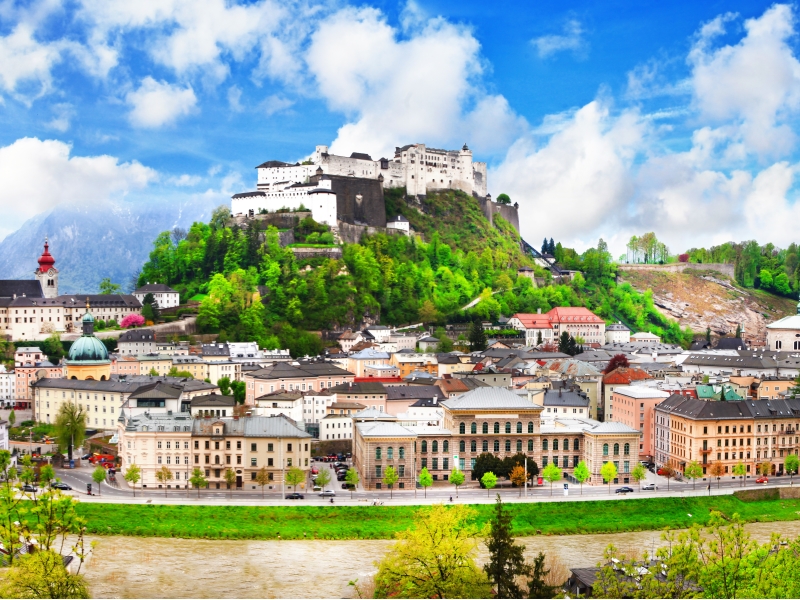 Located in one of the homes of classical music, Salzburg, Fortress Hohensalzburg is another of Austria's most magnificent castles.
First constructed in the 11th century, the fortress is colossal landmark towering over the city standing some 500 metres above sea level.
Scaling the heights to reach the castle ramparts is well worth the effort with visitors welcomed with excellent views of the city and onwards to huge mountains easily spotted off into the distance.
Related Holiday – Steam Railways of Austria
4. Lake Achensee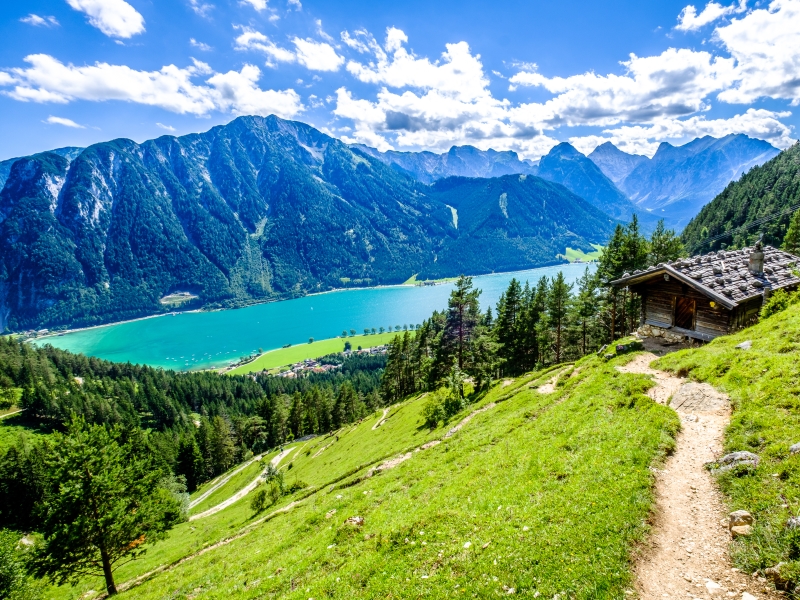 The largest lake in the famed Tyrol alpine region, Lake Achensee is often referred to as the 'Fjord of the Alps'.
This vast body of water drops down over an incredible 200 metres at points. Close by, popular resorts and attractions offer up plenty of options for travellers to make the most of, including the famous and nostalgic Achensee Railway.
Related Holiday – Steam Railways of Austria
5. Innsbruck Old Town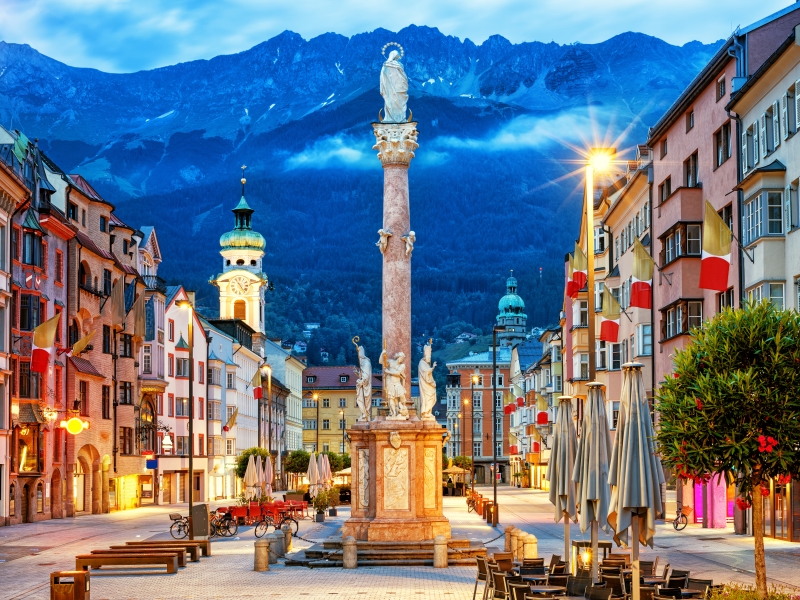 With a history that can be traced back over 800 years, the city of Innsbruck's fascinating Old Town is simply a must-visit during any exploration of the country.
Notable Old Town sights to look out for include, Goldenes Dachl (Golden Roof) and the Imperial Palace.
Resting in the heart of the Tyrol region, the city, and indeed the Old Town displays a range of different architectural influences, home to some eye-catching Gothic and Baroque buildings.
Wandering through the Old Town quarter, you will be able to choose from a wide selection of cafes, restaurants and shops selling some memorable local wares.
Explore
Browse a Steam Railways of Austria tour  available with our partner here.
Similar Features
The sheer joy of a Lakes & Mountains holiday to the Julian Alps – 5 things to expect
10 extraordinary places you can visit during Danube river cruises
Enjoying artistic Vienna – 9 essential things to do in the Austrian capital