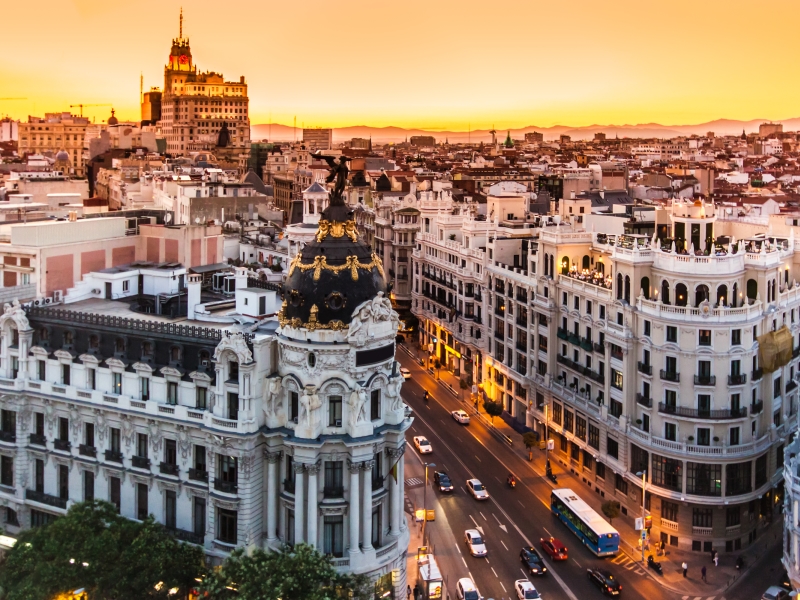 An ever-popular holiday destination, we thought we would start the year in style, taking a look at Spain's elegant capital – Madrid.
1. Easy to navigate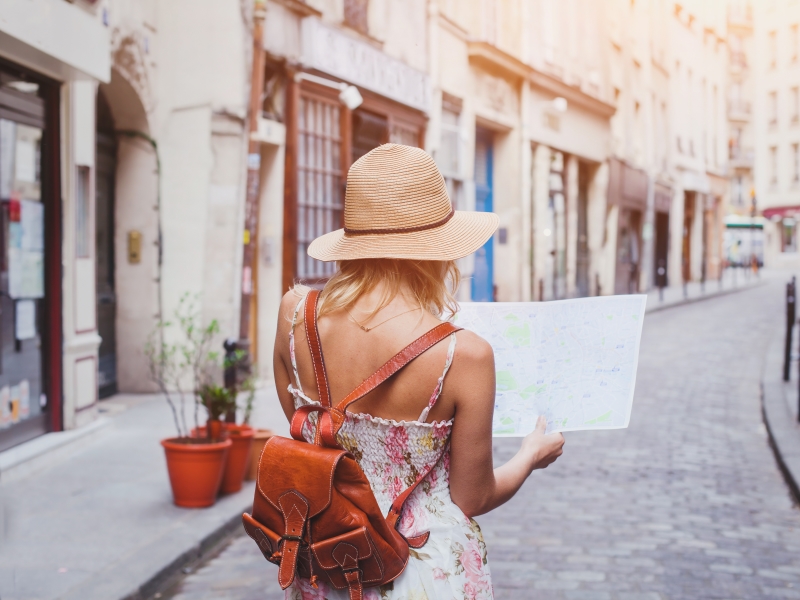 Madrid has a good reputation amongst travellers as being quite easy to navigate your way around when looking to experience the very best of the Spanish capital.
The city is ideally set up for exploration with sidewalks of the main streets built very wide to accommodate tourists and locals alike.
Another plus, a large portion of Madrid's best-known tourist attractions can all be found relatively close to each other.
Notable points of interest worth putting under consideration during your time in the capital include the Museo Nacional del Prado, home to a vast art collection, the popular shopping district Gran Via and Cybele Palace.
2. Delicious food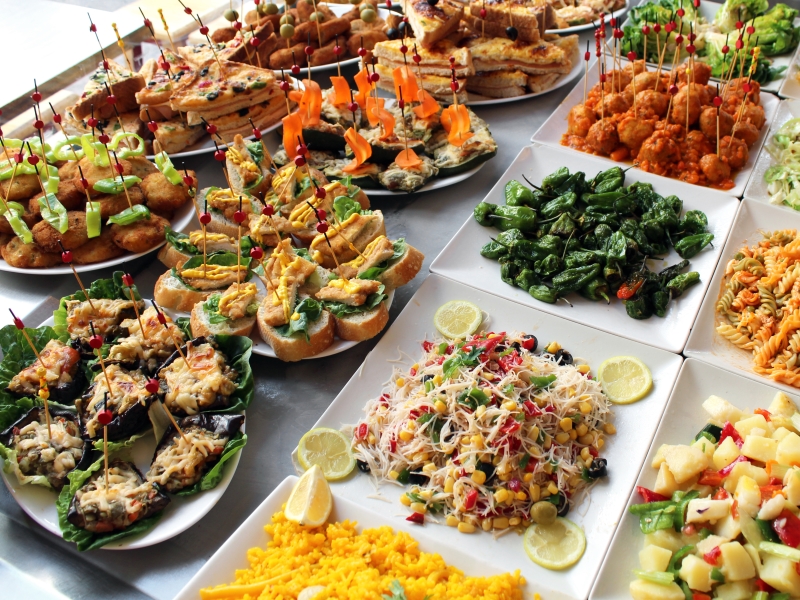 During any visit to Spain, we thoroughly recommend partaking in some of the country's famous cuisine.
Typical local (and delicious!) dishes to keep an eye out include Spanish omelette (Tortilla), Patatas Bravas and of course Tapas with Madrid offering a fantastic selection of Tapas Bars.
3. Great nightlife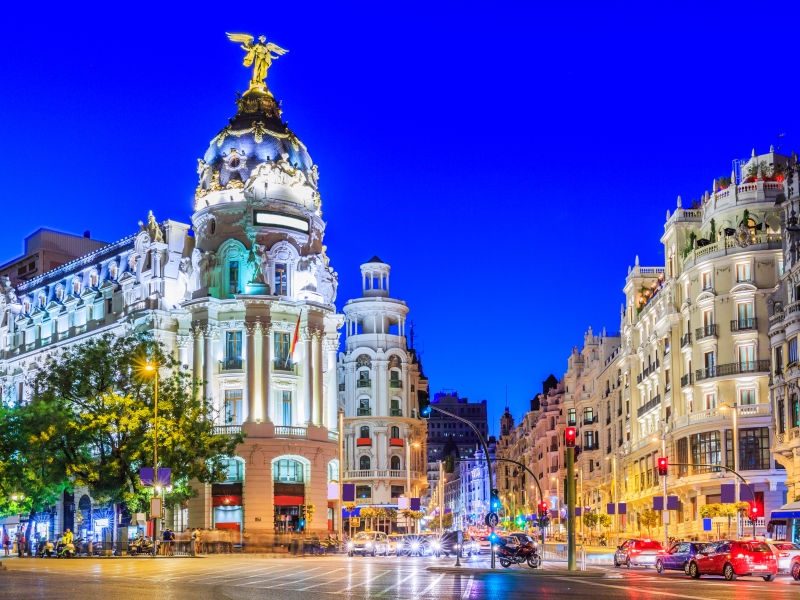 As we have mentioned, Madrid offers visitors a vast collection of Tapas bars to choose from, enhancing the city nightlife.
During a visit to the city, you will be able to sample Madrid's popular nightlife that caters to different tastes.
Holidaymakers will be able to enjoy a vast range of bars and attractions, including live music and Flamenco dancing performances, found in different areas across the famous city.
4. Green spaces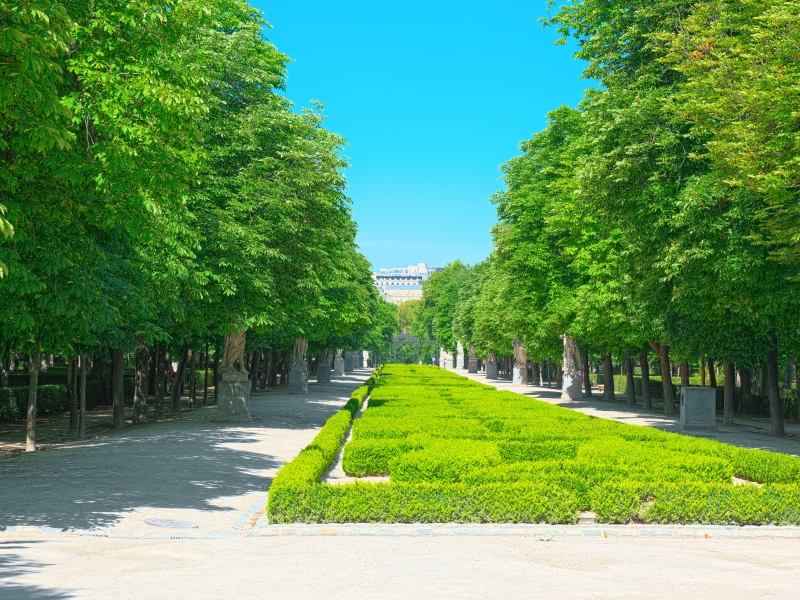 Ideal locations for travellers looking to unwind after a morning's exploration and enjoy the Spanish sunshine, Madrid is home to a number of lovely green spaces that also offer respite away from the busy streets.
Perhaps the most famous of them all is El Retiro Park – a huge space once owned by the Spanish Royal Family but today open for the public to enjoy.
Complete with its own lake, thousands of trees (one said to be the oldest in the city) offering shade from the sun, various monuments and well-kept gardens, El Retiro Park is a must-visit for anyone looking to tick off the very best of Madrid.
5. Inspiring architecture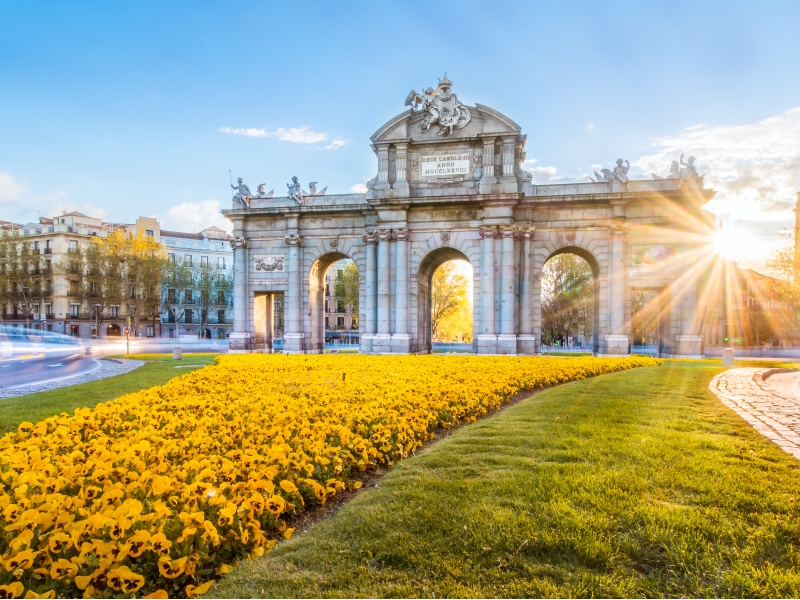 Despite moving with times, Madrid is a city full of wonderful architecture that has shaped the city's identity and provides a link to the past.
During your exploration of the city, combining old and new, notable buildings, structures and locations to look out for include the impressive Plaza Mayor, often regarded as the heart of the city, the immense 18th century Royal Palace and the fountain of Cibeles.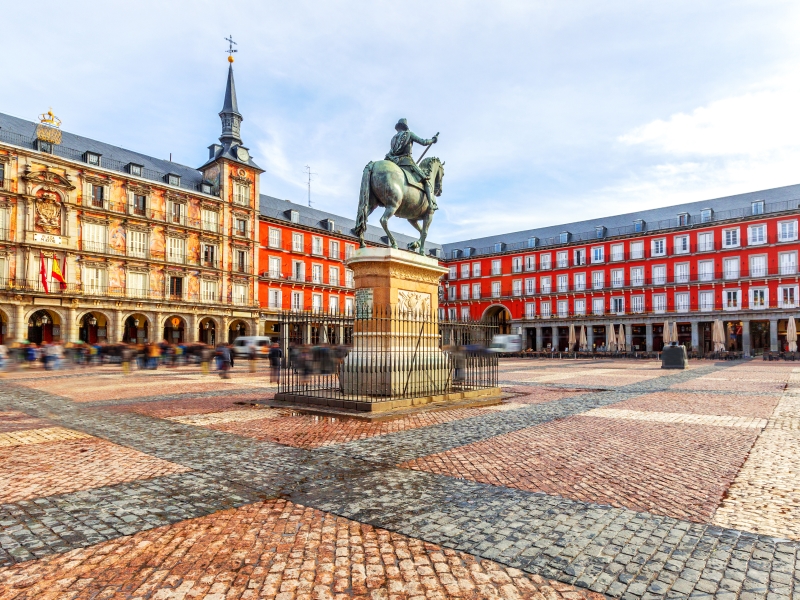 One of the most striking modern additions constructed in recent times, the white-clade Thyssen-Bornemisza Museum gives visitors the chance to admire an extraordinary collection of art featuring work dating back to the 13th century.
Take a short break to Madrid
Explore our trusted partner's Madrid short break holiday flying from Edinburgh here.
Have you been to any of the featured destinations?
Let us know by leaving us a comment on facebook.
Similar Features
5 Treasures – Spain's beautiful Orange Blossom Coast
5 Historic places to see in Classic Spain
Off the beaten track – 6 Pearls of the Pyrenees to discover
---
Follow us on Facebook or on Instagram @DCThomsonTravel. Got a travel suggestion or story you want to share, email us at holidayenquiries@dcttravel.co.uk.