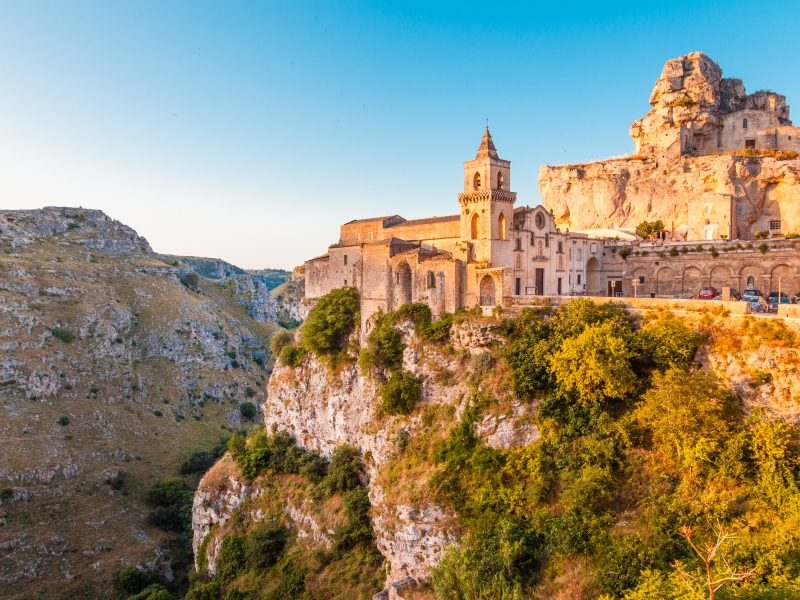 There is much to discover in the beautiful Italian region of Apulia & into the royal Caserta.
A favourite sun destination, this stunning southern part of the country, is, like much of Italy's amazing coastline, home to charming, historical old fishing villages, lovely beaches and some incredible historical landmarks.
Tracing the long history of this part of the world, here are five glorious UNESCO World Heritage Sites to look out on holiday.
1. Alberobello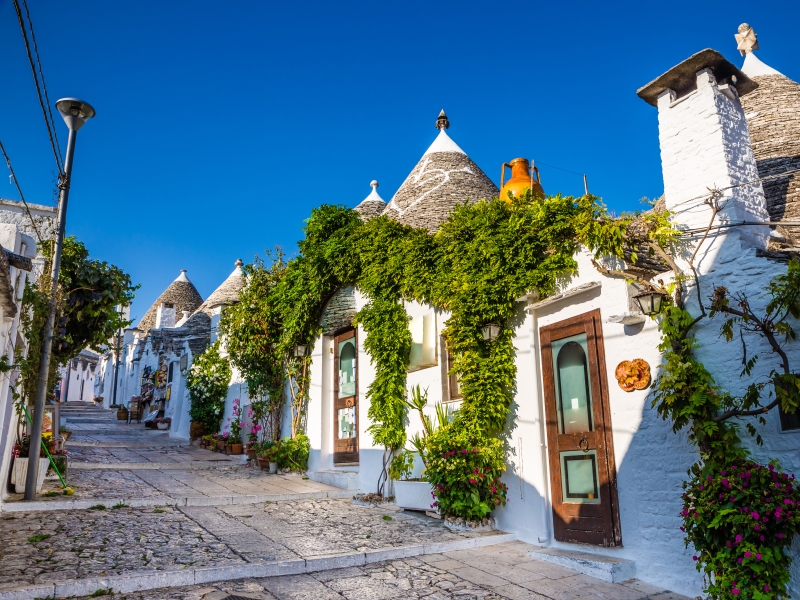 One of the most photographed destinations in all of Italy, the charming town of Alberobello is a must-visit when aiming to discover the very best of Apulia.
Famous for their traditional whitewashed conical roofs, the town is full of hundreds of these amazing structures.
Exploring these lovely districts is one of the great pastimes during a visit, letting you soak up the character of this famous town.
2. Castel del Monte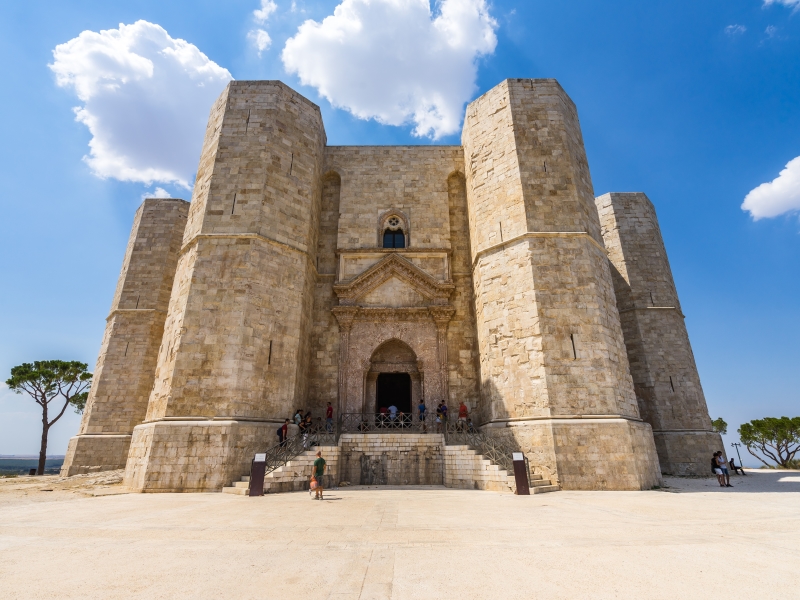 This huge citadel dating back to the 13th century stands on top of a hill in the city of Andria.
An important medieval landmark, the castle is a relatively small (for a castle!) yet memorable, best known for its geometric design complete with eight massive towers.
3. Matera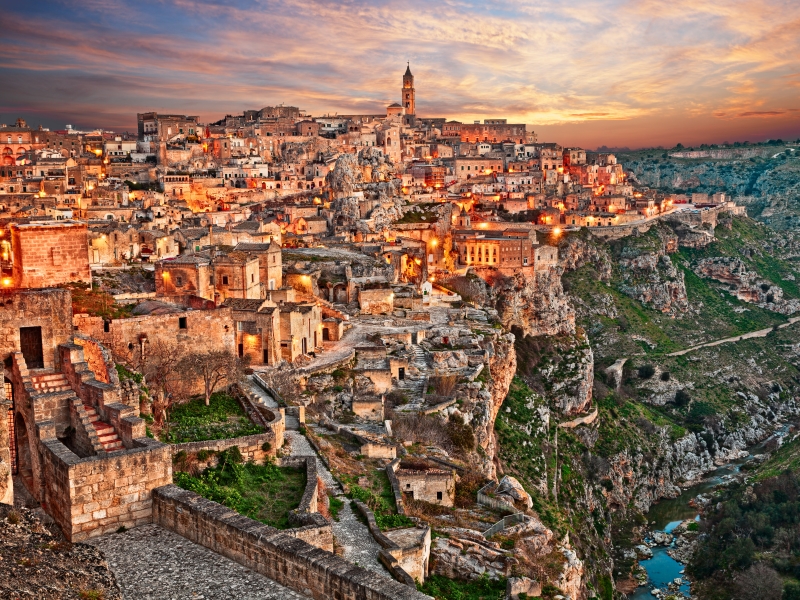 Spread across a rocky hill, the maze-like city of Matera was one of 2019's European capitals of culture.
A beautiful collection of stone buildings separated by narrow alleyways, fans of the James Bond series may recognise Matera's distinct features – the city made an appearance in the trailer for the upcoming entry in the famous spy franchise.
Exploring the two 'Sassi' or stone districts will take visitors on a wandering adventure where highlights to look out for include the city's 13th-century cathedral and well-preserved cave-dwelling, first occupied in the Paleolithic period (around 3 million years ago!).
4. The Royal Palace of Caserta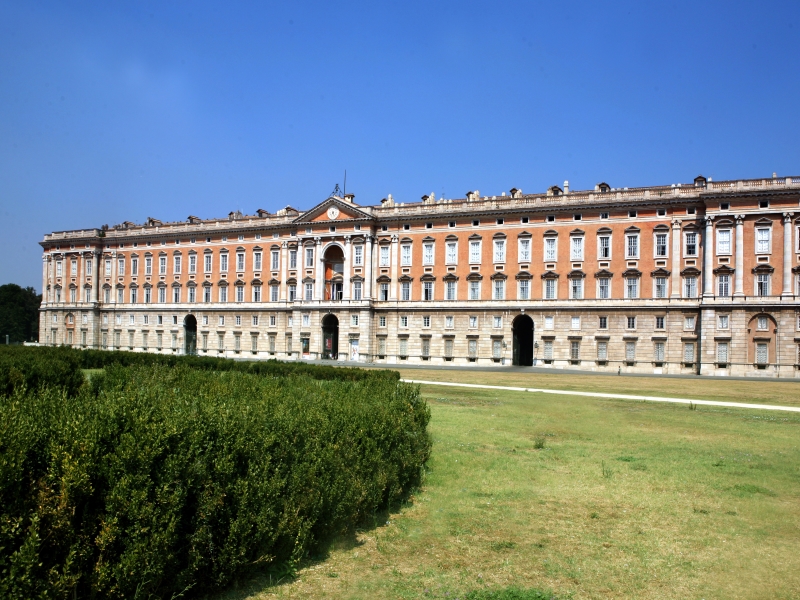 Once home to royalty, Caserta's Royal Palace once housed the King of Naples.
One of Italy's great monumental landmarks, the palace building and gardens are wonderful places to experience first-hand.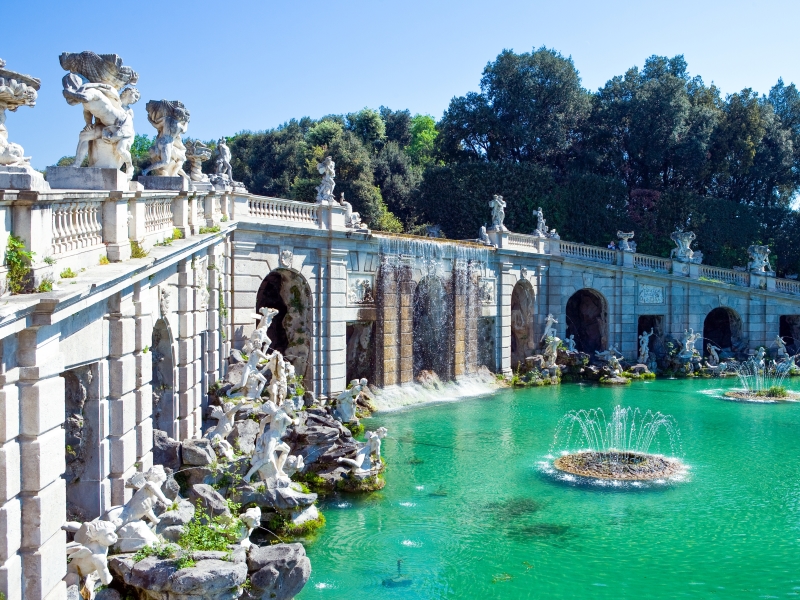 Blending different architectural influences together, Caserta Palace and gardens are a Baroque architectural triumph with features on display that truly befit royalty including amazing water fountains, an aqueduct and inside, a chandelier-lit grand staircase.
5. Santa Sofia, Benevento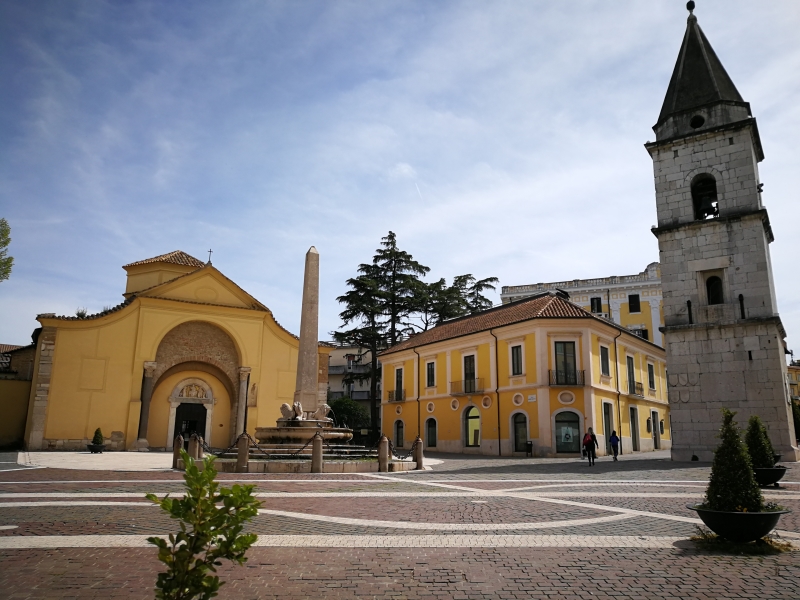 Extremely architecturally important, the church of Santas Sofia still retains some centuries-old Lombard-style architecture.
The original building dating back to the 1st century, this incredible landmark has stood despite suffering from earthquake damage and sweeping changes taking place throughout the country.
Take a holiday to Apulia
Learn more about Apulia & Royal Caserta holiday on our partner's site here.
Have you been to any of the featured destinations?
Let us know by leaving us a comment on facebook.
Similar Features
6 Things to do around romantic Lake Maggiore
Northern Greece – Thessaloniki & 4 other distinctive places to visit
Walking in the Italian Riviera – 5 Notable places to visit
---
Follow us on Facebook or on Instagram @DCThomsonTravel. Got a travel suggestion or story you want to share, email us at holidayenquiries@dcttravel.co.uk.