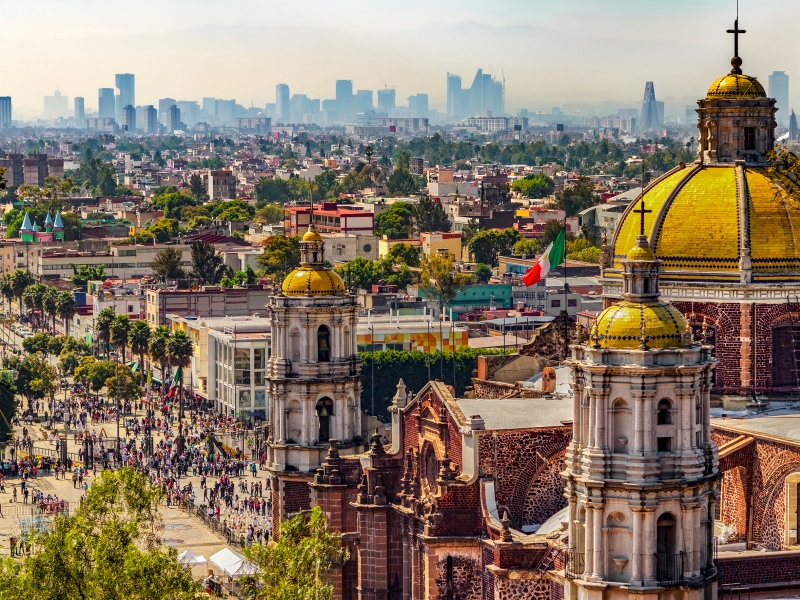 A treasure trove of amazing experiences await travellers taking the journey across the Atlantic to Mexico.
Exploring the history of this incredible country, here are 5 rewarding experiences found throughout Mexico that will live long in the memory.
1. Copper Canyon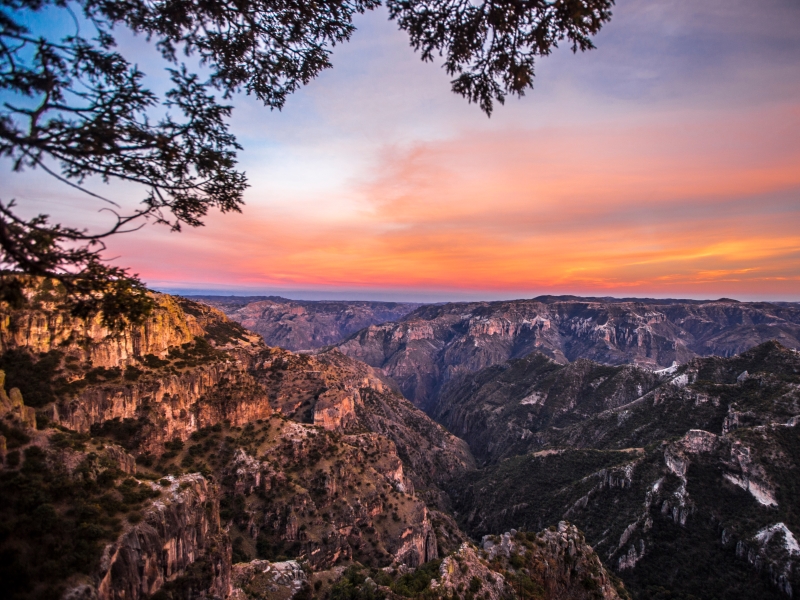 The impressive Copper Canyon is Mexico's answer to the better-known Grand Canyon across the border in the USA.
Comprised of six different canyons grouped together, the Copper Canyon leaves a lasting impression on visitors.
Taking its name from the canyon's almost copper-like green rocky ledges, the canyon is one of the greatest natural sights this side of the Atlantic Ocean.
A popular hiking spot, the canyon can also be admired during a train ride following the connected network of rails, bridges and passing through tunnels.
2. Mexico City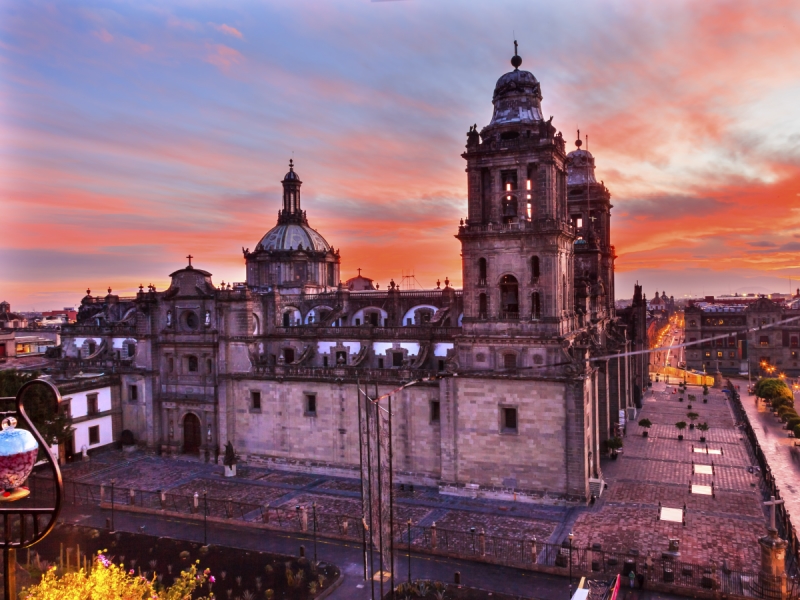 The Mexican capital famously featured in the opening sequence of the Bond film 'Spectre', Mexico City is a lively place to experience.
Densely populated, the capital's crowning feature is undoubtedly the town square or 'Zócalo'.
Following the famous artists' trail, we also thoroughly recommend paying a visit to the Frida Kahlo Museum, once home to the Mexican icon.
Painted bright blue, the building is easy to find!
3. Monte Albán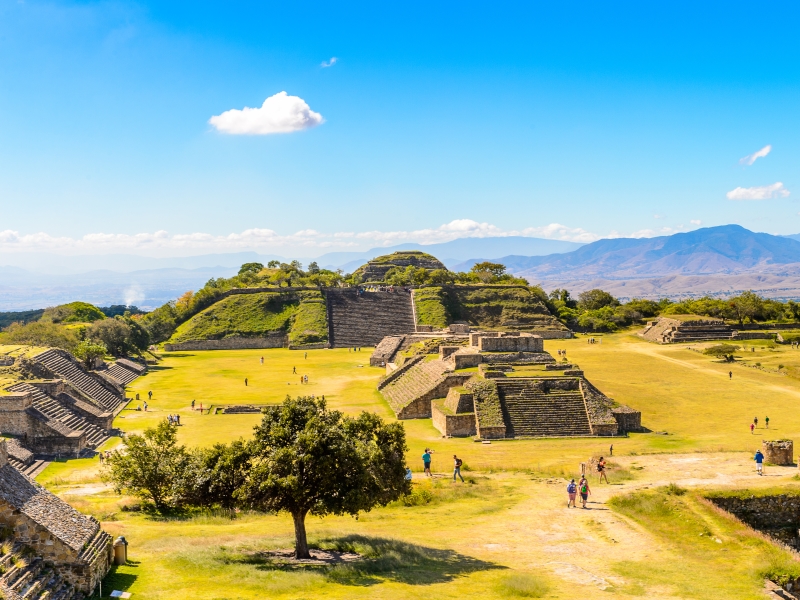 A fascinating archaeological site, Monte Albán is one of Mexico's oldest UNESCO-listed historic sites.
Once home to the lost civilization known as the Zapotecs, Monte Albán stood at the centre of this ancient civilisation.
Exploring the area, you will be able to admire huge pyramids, plazas and temples all resting within Oaxaca Valley.
4. Oaxaca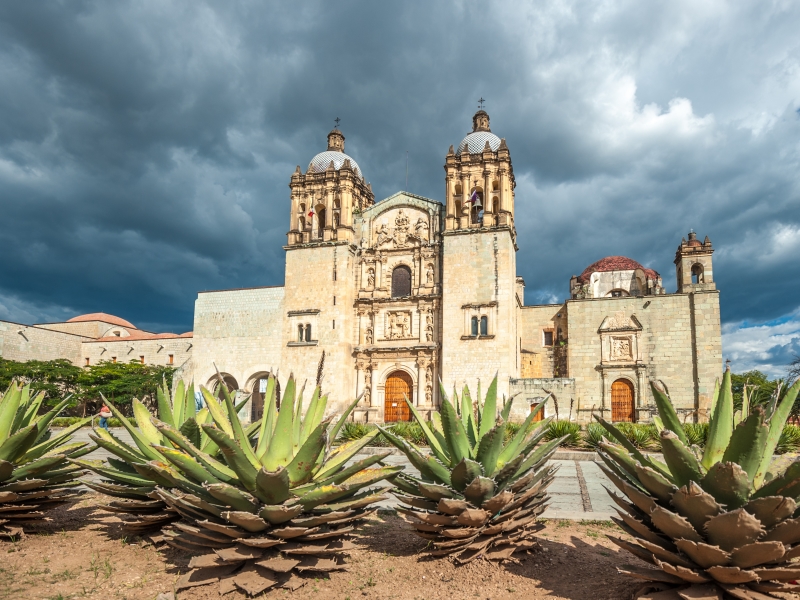 Alongside the major city landmark, the city of Oaxaca offers a collection of features dating back to colonial times.
A compact city, Oaxaca is easy to navigate, letting visitors make the most of their time here.
We thoroughly recommend visiting the city's historic square, collection of museums and taking the time to take in the 16th century Templo de Santo Domingo, the city's main historic landmark.
5. Teotihuacán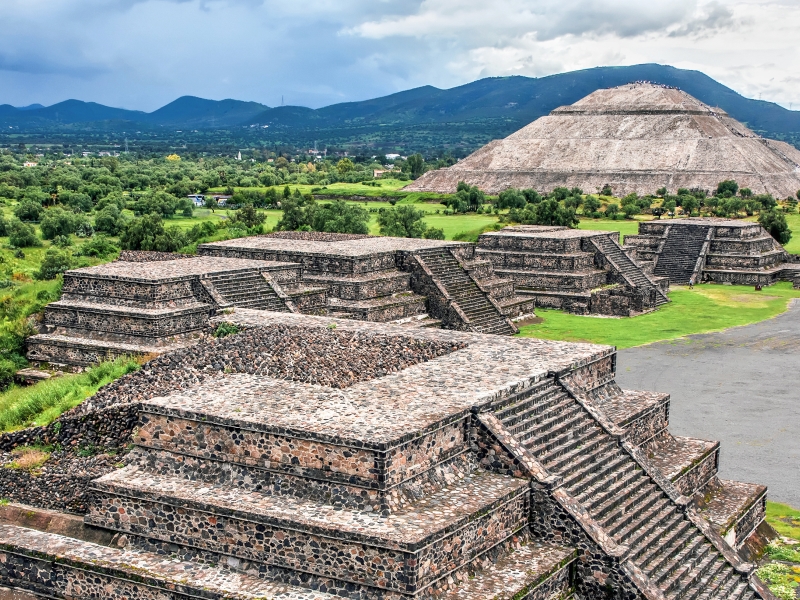 In good company alongside other incredible global landmarks, the ancient city of Teotihuacán is another UNESCO-listed wonder.
With a history that can be charted as far back as 100 B.C, the site is a collection of pyramid temples and palaces that visitors can climb.
Standing on the flat summits, you gaze out across at neighbouring pyramids and soak up the surrounding countryside and immense sight of the Pyramid of the Sun, the third-largest of its kind on the planet.
Visit Mexico
Explore available Mexico Escorted Tour on our trusted partner's website here.
Similar Features
5 Treasures – Spain's beautiful Orange Blossom Coast
14 of the most beautiful places in the USA
Coast to glorious coast – 7 captivating Canadian places to visit
---
Follow us on Facebook or on Instagram @DCThomsonTravel. Got a travel suggestion or story you want to share, email us at holidayenquiries@dcttravel.co.uk.