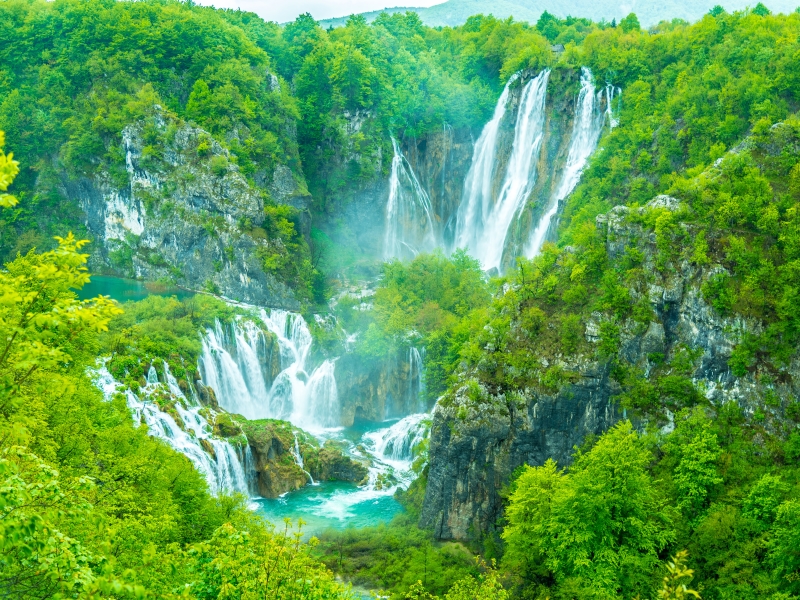 Looking for incredible experiences to tick off in the year ahead? So are we!
We begin our search across the globe with a look at Plitvice Lakes National Park, an unbelievable collection of lakes and waterfalls tucked away in valley surrounded by forested mountainsides in heart of Croatia's countryside.
Last year, this famous national park celebrated 40 years since first being awarded UNESCO World Heritage Site status.
Exploring the area, visitors will be able to walk amongst an incredible 16 interconnected lakes and admire a wealth of incredible waterfalls falling at different heights.
How to get there
A popular excursion for holidaymakers visiting the region, Plitvice Lakes is easily reached via a main road leading towards the country's spectacular Adriatic coastline.
What to expect
What can visitors expect on arrival? Simply put – an unbelievable natural landscape!
Following a network of wooden walkways, visitors can explore huge sections of the park.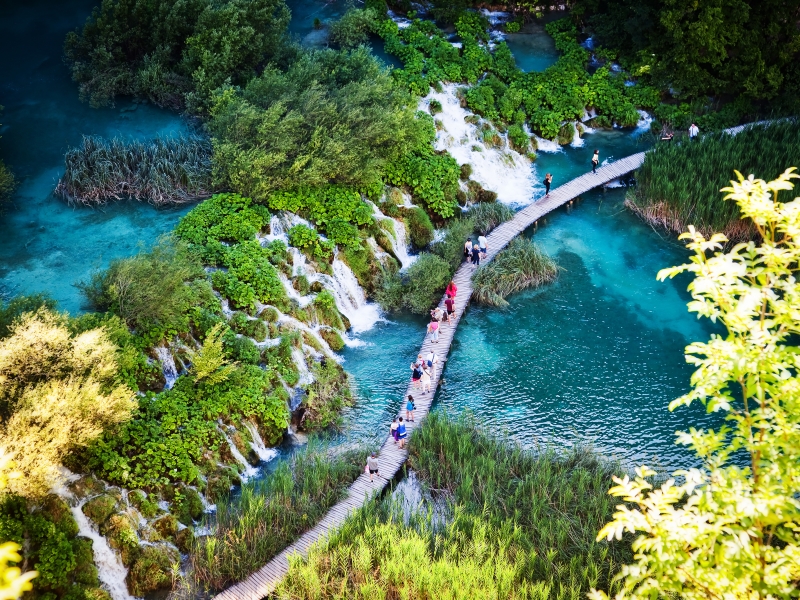 At sections, parts of the paths stretch over some of the lakes, pass thunderous waterfalls often rising several metres up into the forest and skirt the banks of the some of the bigger upper lakes including Kozjak and Proscansko.
Hours can spent wandering between the lakes.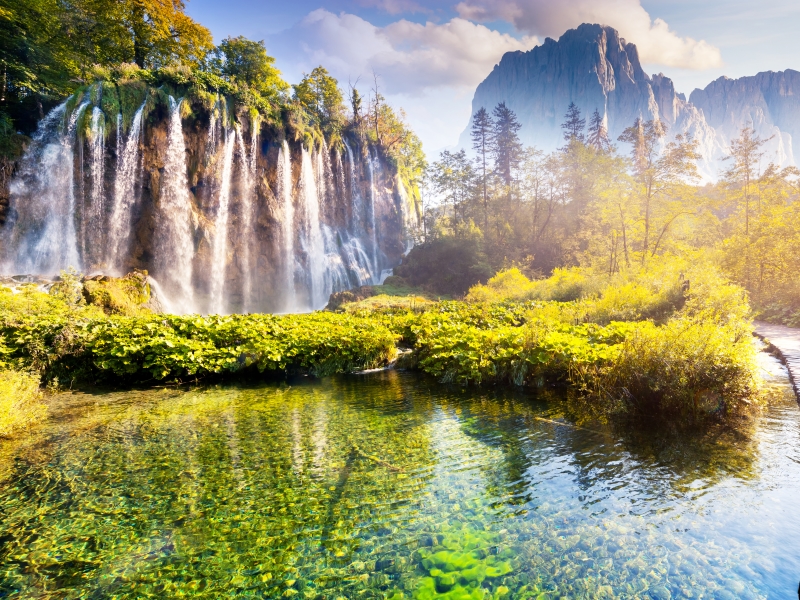 A popular and extremely rewarding activity that shows the park in a different light, a boat trip cruising along the waters of Lake Kozjak, the biggest of Plitvices' lakes, gives you chance to admire the coastline keeping an eye out for park locals including native deer and wild boar.
Visit Plitvice National Parks
An excursion to Plitvice Lakes National Parks is a memorable inclusion in Croatian solo tour available with our latest partner Just You.
Similar Features
Dubrovnik – 6 eye-catching Adriatic sights you need to experience
Visit Romantic Bruges, one of the Chocolate capitals of the world
Alpine Austria – 5 Magical places you need to visit
---
Follow us on Facebook or on Instagram @DCThomsonTravel. Got a travel suggestion or story you want to share, email us at holidayenquiries@dcttravel.co.uk.