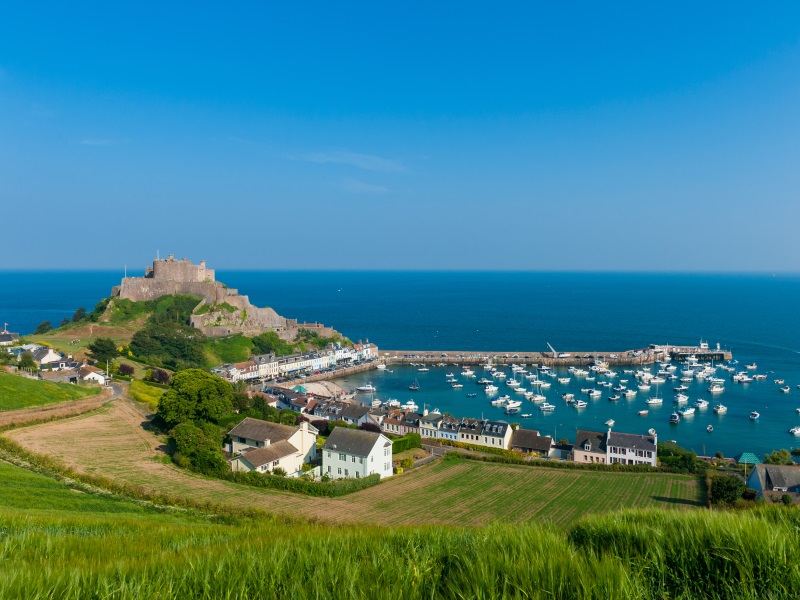 Despite being just 45 square miles, Jersey is the largest of the Channel Isles, located not far from the French coast.
But don't let its smaller size fool you – this holiday island is jam-packed full of things to see and do!
With breathtaking beaches, adrenaline-fueled adventures and an awe-inspiring history, Jersey is the perfect destination for couples, families and solo travellers looking for the perfect holiday or short break.
Just a few hours away by plane, we've taken a look at some of our Jersey holiday highlights.
1. Discover the castles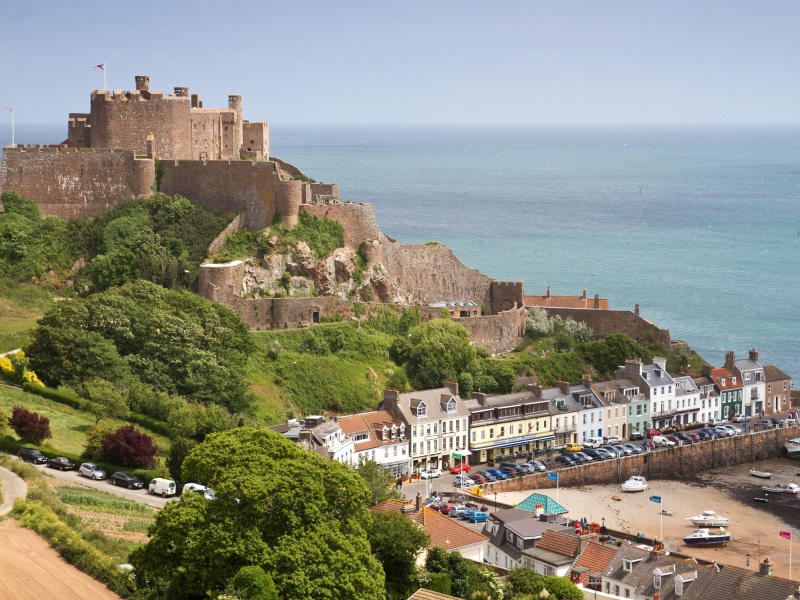 Mont Orgueil Castle and Elizabeth Castle are two of the most iconic and popular sights to visit on the island.
Arguably one of the most recognisable landmarks on the Jersey, Mont Orgueil Castle, sits overlooking the colourful fishing village of Gorey.
Over 800 years old, this medieval fortress has a rich history. Whether learning its story through specially commissioned artwork, or braving the cellar to find the witchcraft exhibit, there is much to be discovered.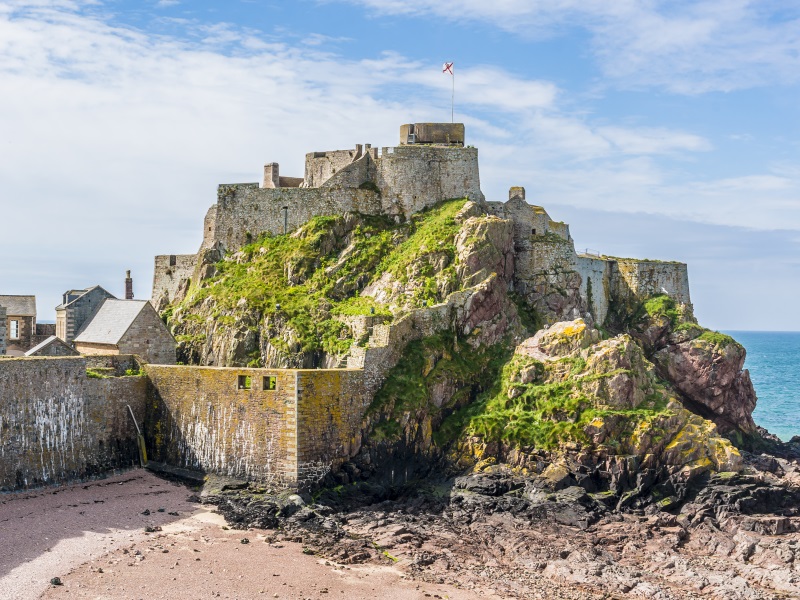 Another key highlight, Elizabeth Castle, is located on a tidal island in St Aubin's Bay and is the perfect venture on a sunny day.
Not only will you be able to enjoy exploring the turrets, battlements and bunkers of the castle that has defended Jersey for over 300 years, but you'll also be treated to scenic views of the stunning coastline.
As the castle is sometimes cut off during high tide, visitors can take a journey on the amphibious Castle Ferry across the bay to reach it.
View available holidays to Jersey
2. Explore the beaches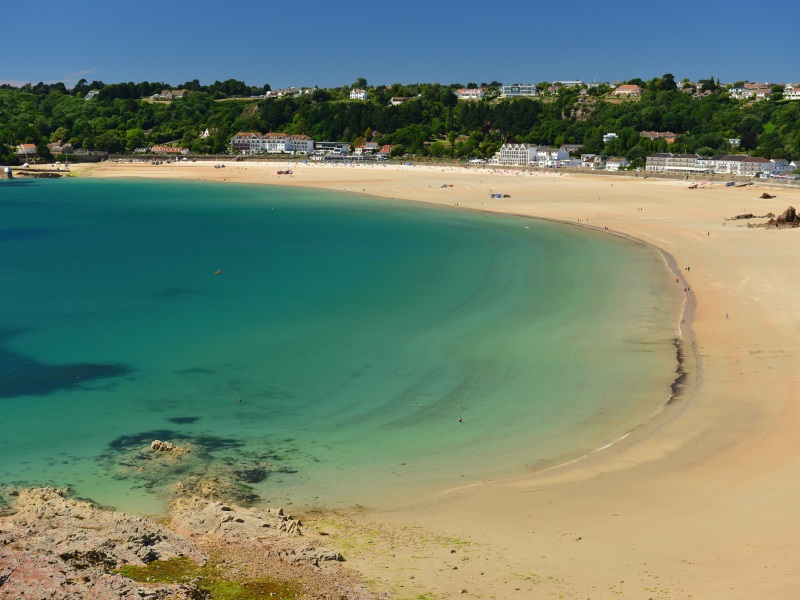 You're never more than 10 minutes away from the sea in Jersey!
The North of the island boasts sheltered coves and bays, protected by spectacular cliffs. Head South, and you'll find peaceful stretches of golden sand, ideal for safe swimming.
Although the perfect location to relax, there are also opportunities for those looking for a more adventurous way to enjoy beach life.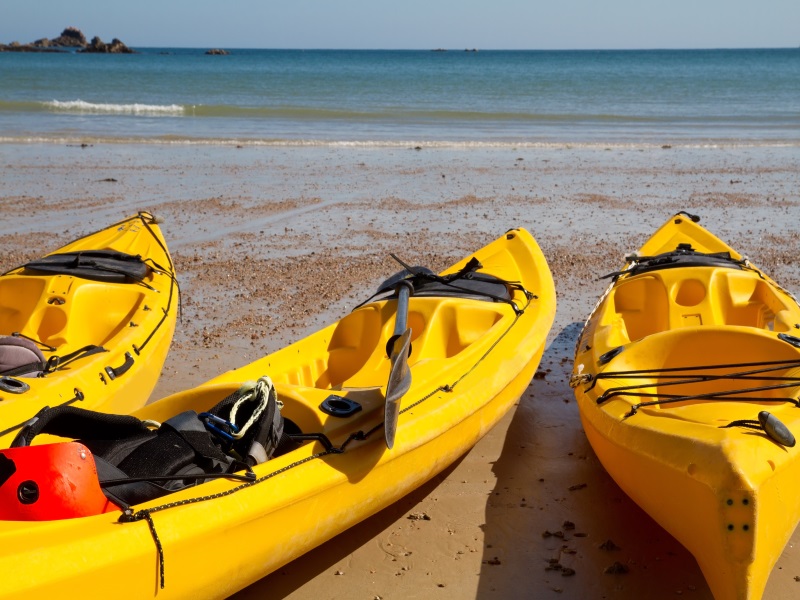 Thrill-seekers can get involved with activities like coasteering, kayaking or stand-up paddleboarding, which let you discover the more secluded beaches on the island.
Or why not head West and try out surfing – St. Ouen's Bay is home to one of the oldest surf clubs in Europe!
View available holidays to Jersey
3. Learn the history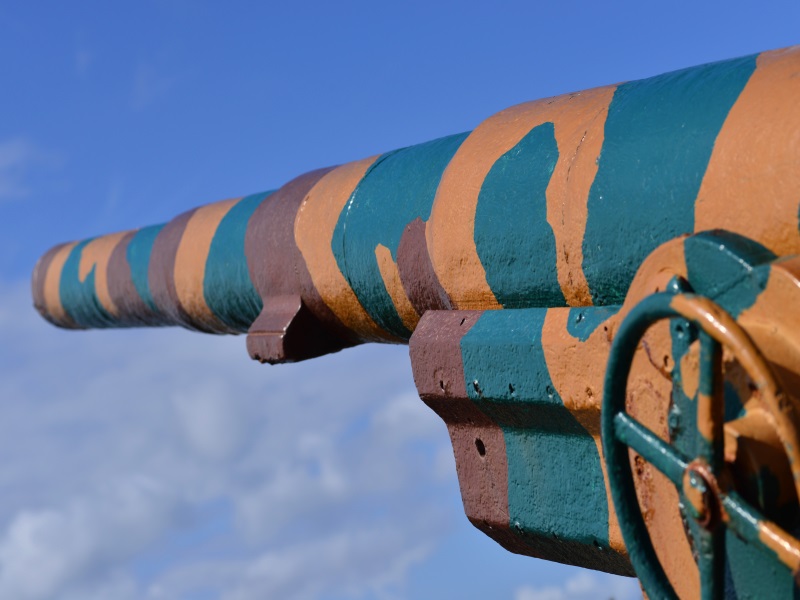 As well as the intriguing castles, Jersey has a rich history to immerse yourself in.
The Channel Islands were the only part of the British Isles to be occupied by the Germans during the Second World War, and there are a number of fascinating historical sites where visitors can find out more about wartime life.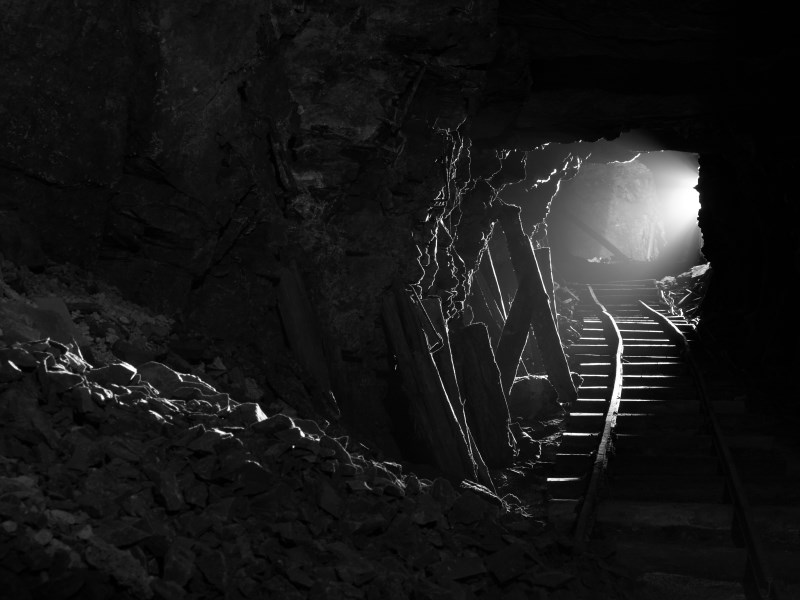 The Jersey War Tunnels were constructed by German forces, using slave labour. Built over 50m deep underground, the maze of concrete tunnels is over 1,000 metres long and served as a hospital for injured soldiers.
Today, the tunnels are one of the standout attractions on the island, where visitors can experience interactive exhibits and get a real feel for the hardships faced by islanders during the war.
Or how about heading back in time to Regency Jersey? 16 New Street, a stunning Georgian house, has been painstakingly restored to its former glory by the National Trust for Jersey. Wandering around the house, visitors will be transported back to an era of elegance.
View available holidays to Jersey
4. Enjoy some family fun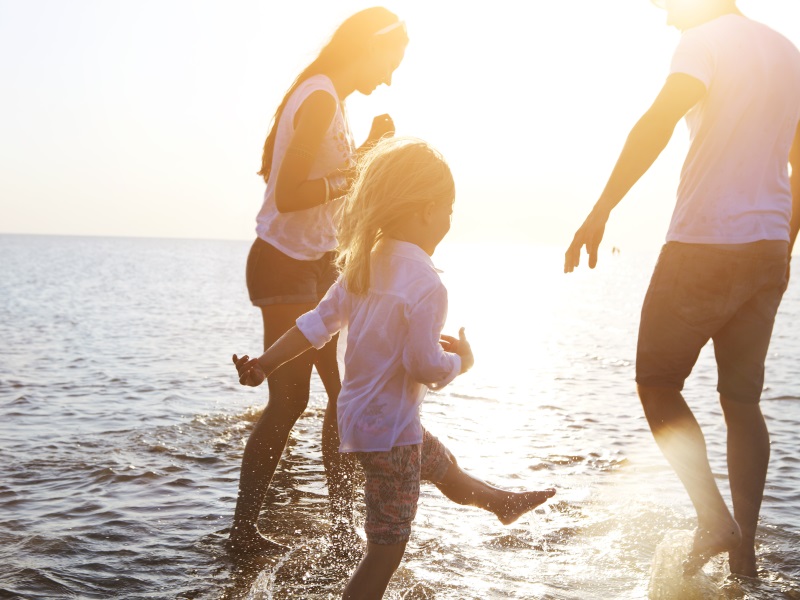 With so much to explore, Jersey is a fantastic destination for family holidays.
A top family attraction is the Jersey Zoo, first established in 1959 by Gerald Durrell. The 32-acre park is home to some truly incredible creatures, such as apes, meerkats, bears and lemurs.
Visitors can even take part in an animal experience, where you can help the keepers out with some of the zoo's residents!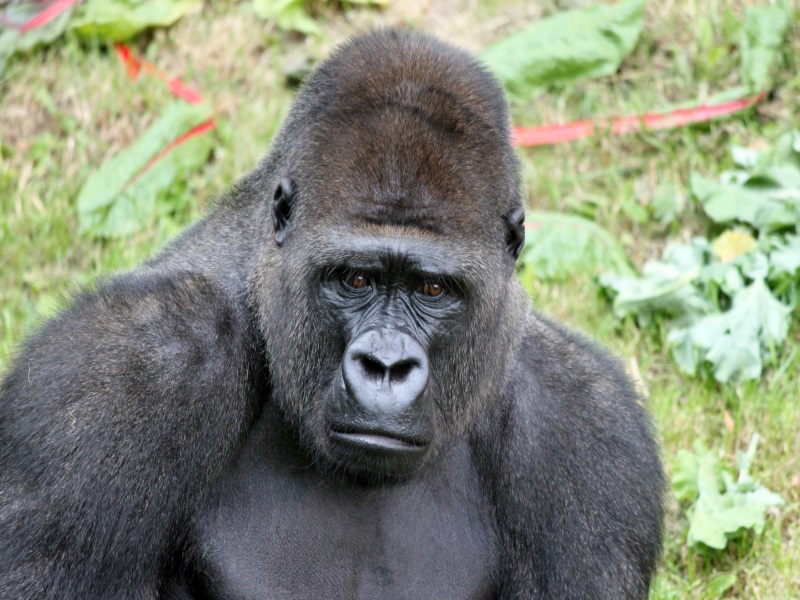 The island also has plenty of other fun-filled attractions indoors and outdoor, including: the Valley Adventure Centre (forest high ropes adventure centre); aMaizin! Adventure Park (activity centre with tractor rides, go-karting and more); and Jump Jersey (a new indoor activity centre with trampolines, climbing walls and soft play).
View available holidays to Jersey
5. Taste the local produce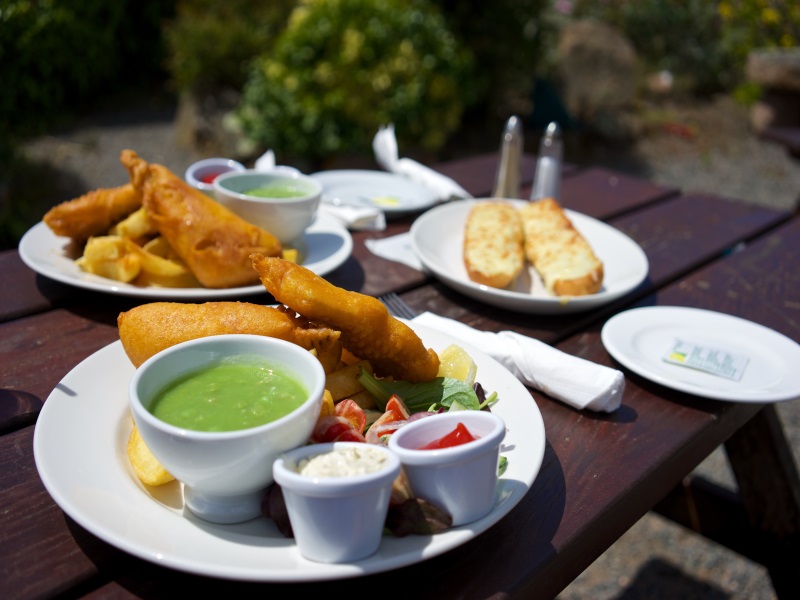 Jersey is known for its fresh food and flavoursome local produce.
Don't miss an opportunity to sample Jersey's 'Big Four' – Dairy, Oysters, Lobster and Jersey Royal Potatoes.
One must-visit for foodies is La Mare Wine Estate, Distillery and Cider Farm, where visitors can enjoy the gardens, vineyards and onsite restaurant.
As well as its wine and cider, the estate is known for other produce such as Jersey Apple Brandy Cream, Black Butter (spicy apple preserve), chocolate and fudge – perfect to take home as souvenirs!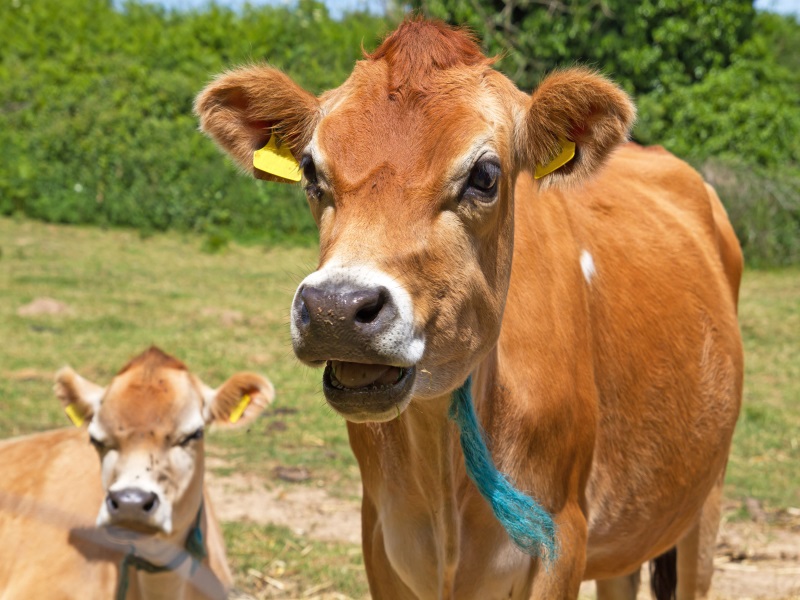 Jersey Cows are responsible for the superb quality of dairy products on the island. The purebred cow produces a milk high in butter fat, resulting in rich and creamy ice-creams, butters and cheeses.
View available holidays to Jersey
Visit Jersey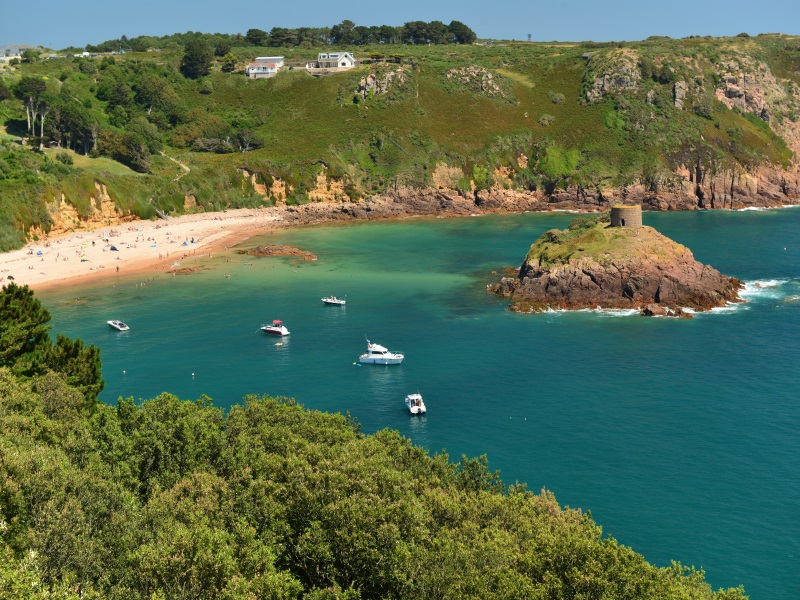 View our full list of Jersey holidays here.
Similar Features
Inner Hebrides Tour – 6 Glorious Scottish islands visited
6 Beautiful & historical places you need to experience during a Grand Tour of Wales
10 special places to visit in beautiful Cornwall
---
Follow us on Facebook or on Instagram @DCThomsonTravel. Got a travel suggestion or story you want to share, email us at holidayenquiries@dcttravel.co.uk.