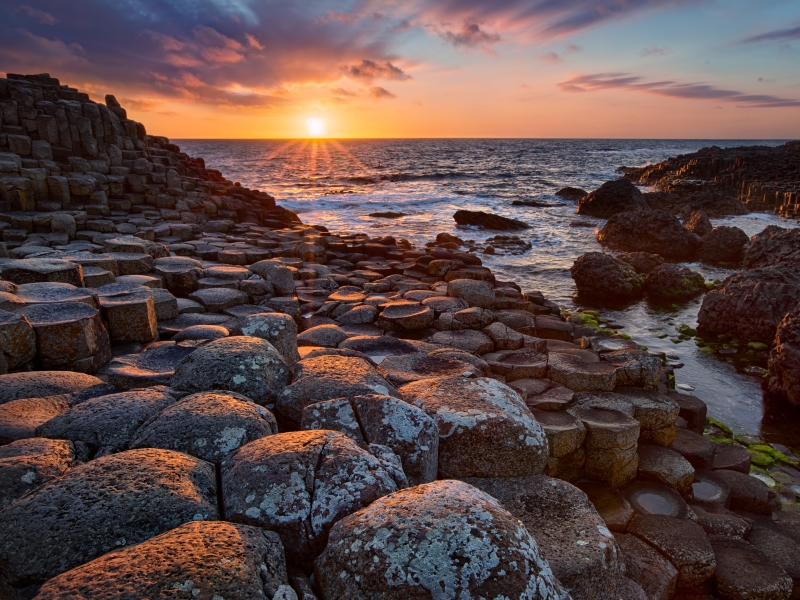 Continuing our look at some of the world's greatest travel experiences worthy of any travel bucket list, we turn our attention closer to home, arriving at the wondrous Giant's Causeway.
On the coast of beautiful County Antrim in Northwest Ireland, this astounding natural landscape is one of the most photographed places on Earth.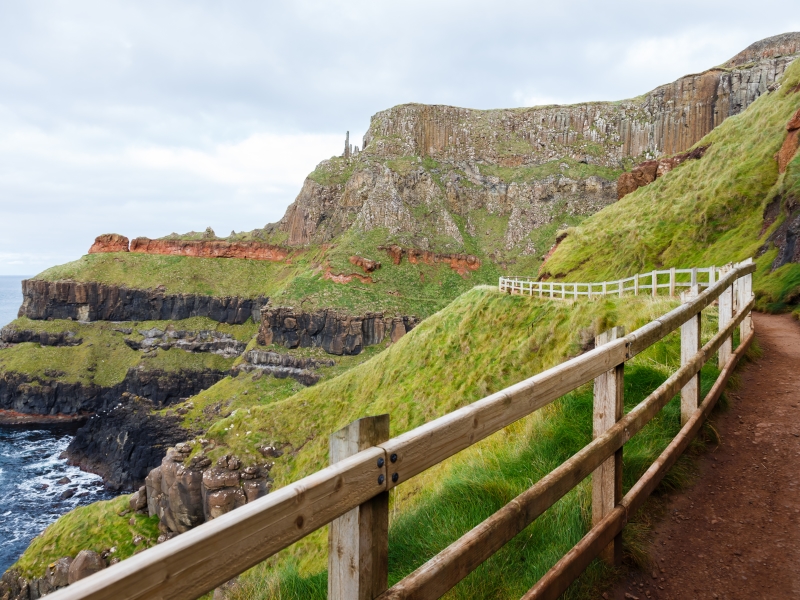 After following a short path that follows the coastline, travellers will arrive at the sight of the famous causeway.
Here, seemingly endless columns of volcanic basalt rock have formed a tidal causeway walk.
In fact, there are over 40,00 interlocking rock columns that have risen up as a result of volcanic activity.
Often hailed as one of the UK's most impressive natural sights, the area has been designated a UNESCO-listed World Heritage Site since 1987.
Bit of Trivia – The basalts were once part of a greater plateau referred to as the Thulean Plateau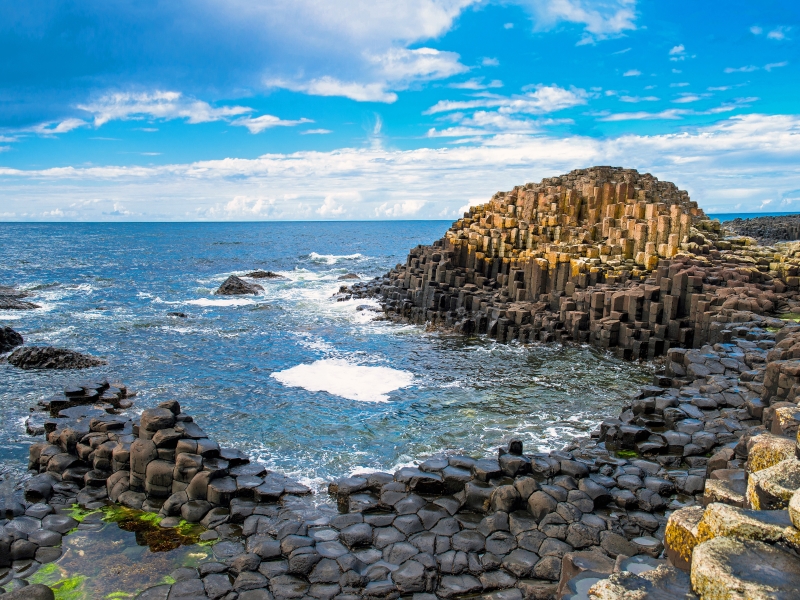 Following a natural walkway sees visitors use the tops of columns as stepping stones, letting you walk around this beautiful stretch of coastline.
Steeped in local legend and lore, the columns were once believed to have been constructed by the Irish giant Fionn mac Cumhaill, a famous figure in Gaelic mythology.
According to legend, Fionn built the causeway to cross over into the UK mainland to meet another giant in battle.
Today, travellers can learn more about the origins and legend of the causeway with a stop by the dedicated visitor centre.
A perfect place to work on your photography skills, notable features alongside the basalt columns include formations referred to respectively as the Chimney Stacks and the Giant's Boot.
The views here alone are reason enough to visit the famed Giant's Causeway – but adding the fascinating lore and geological wonder into the mix – this a must-visit that's not too far from home for anyone with a passion for travel and on the lookout for sensational experiences to discover.
Visit Giant's Causeway
We are delighted to be able to offer places on a fantastic Donegal & Giant's Causeway tour. Click here for more information.
Similar Features
---
Follow us on Facebook or on Instagram @DCThomsonTravel. Got a travel suggestion or story you want to share, email us at holidayenquiries@dcttravel.co.uk.