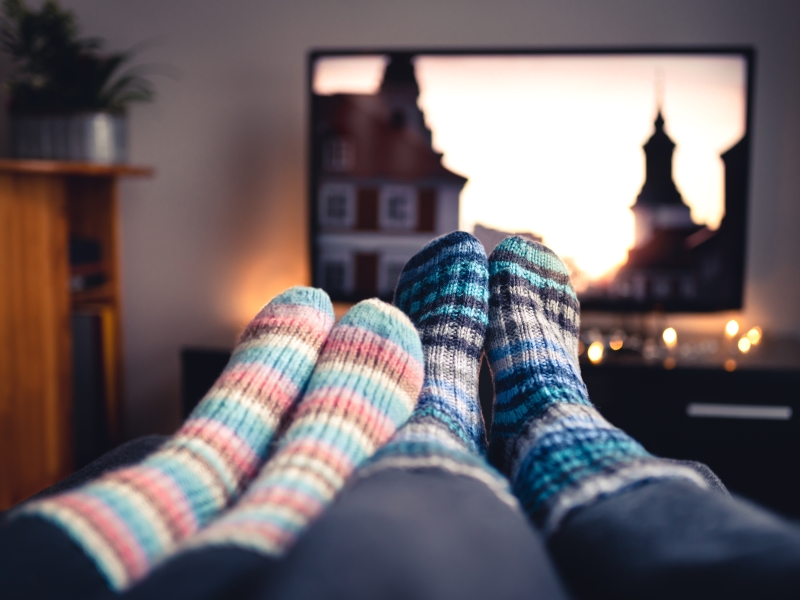 Scrolling the seemingly endless channels and can't find something to watch?
These 5 travel-orientated shows and documentaries are well worth trying or revisiting this spring.
1. Around the World in 80 Days
Taking inspiration from the adventures of Phileas Fogg, the main character in the iconic Around the World in 80 Days novel by Jules Verne, actor and writer Sir Michael Palin (of Monty Python fame) sets out to circumnavigate the globe.
Following the route undertaken in the novel as closely possible and given the same deadline to complete the challenge, this is an intriguing globetrotting adventure.
Originally released in 1989, all seven episodes are currently available to stream.
Where to watch: BBC iPlayer
2. Great Railway Journeys
Follow Michael Portillo as he travels around the UK by train using a Victorian-era guidebook to plan his journeys, often following a theme.
Along the way, Portillo provides some fascinating insight into points of interest found along the way.
Where to watch: BBC iPlayer
3. Free Solo
Oscar-winning documentary 'Free Solo', from filmmaker E. Chai Vasarhelyi and photographer and mountaineer Jimmy Chin, chart Alex Honnold's attempt at climbing the face of El Capitan rock within Yosemite National Park without a rope!
Where to watch: Disney+
4. Antarctica: A Year on Ice
Chronicling life in one of the most remote places on Earth, 'Antarctica: A Year on Ice' sheds light on everyday experiences for remote station workers based in Antarctica.
Capturing the continent during summer and the long winter in a number of amazing time-lapse sequences, the documentary also features a number of interviews with different workers.
Where to watch: Amazon Prime
5. Travel Man: 48 Hours in…
Fun, light-hearted and providing an informative snapshot of some of the world's most popular holiday destinations, Travel Man sees a different celebrity join comedian and writer Richard Ayoade each episode exploring a new holiday destination.
Where to watch: All 4
Similar Features
10 Virtual tours discovering the world from the comfort of home
5 Travel Podcasts to try this Spring
5 Handy tips that will help you 'focus' on capturing the perfect photo
---
Follow us on Facebook or on Instagram @DCThomsonTravel. Got a travel suggestion or story you want to share, email us at holidayenquiries@dcttravel.co.uk.