Thinking about ticking off some of Scotland's incredible islands?
Choosing a cruise makes the adventure much more convenient with a number of different itineraries available ticking off more than one iconic island.
Simply board at your chosen port and let the cruise ship guide you to some wonderful ports of call, often travelling through the night to give you as much time ashore as possible for scenic exploration.
Taking inspiration from a number of available itineraries, here are just some highlights scattered across a number of Scottish islands to look out for.
1. Scapa Flow (Orkney)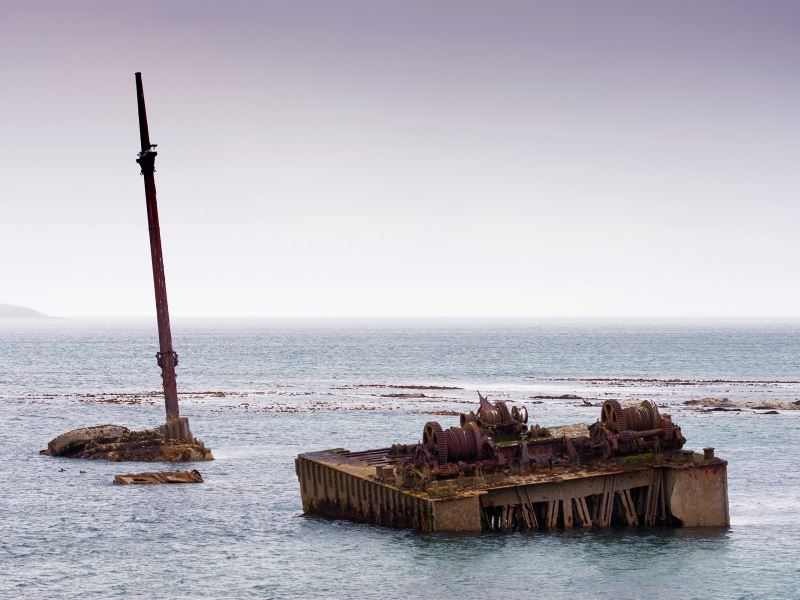 A trip to the famous Scapa Flow is a must after you step ashore at Orkney's capital Kirkwall.
During the First World War, Scapa Flow was the base for a number of terrifying-looking Warships that patrolled the North Sea, fighting in some horrendous naval battles with the German Empire.
At the conclusion of the war, multiple ships from the German fleet were scuttled here, turning this famous body of water into a diving paradise.
There are also some British ships scuttled here alongside their former rivals.
At certain points, you can visibly see rusted parts of vessels jutting out above the waterline in a reminder of the sheer scale of some of the lost ships.
Today, there is a visitor centre that goes into detail about the history of this former Naval Base and allows you to get up close to some old Naval weaponry – thankfully long out of commission!
Browse exhibitions inside an old former fuel tank that could at one time accommodate several thousand litres of crucial fuel for ships that were once great feats of engineering.
There is also some old archive footage that shows the base as it once appeared, thriving with activity and home to multiple impressive ships.
2. Ring of Brodgar (Orkney)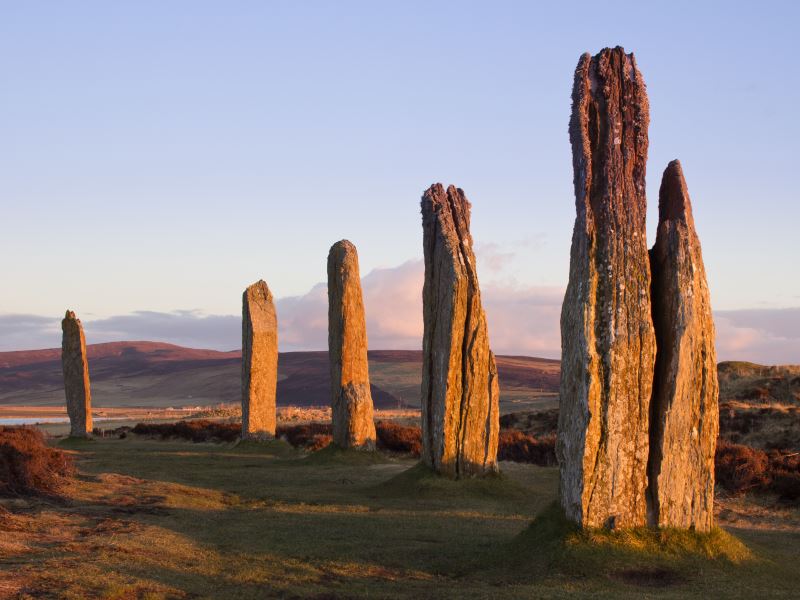 Another incredibly famous Scottish sight, the Ring of Brodgar stone circle sits on the Orkney mainland and forms an integral part of the UNESCO-listed Heart of Neolithic Orkney site of importance.
Believed to have held a role in long-lost religious ceremonies, the famous stone circle was originally constructed over 5000 years ago.
3. Neist Point (Skye)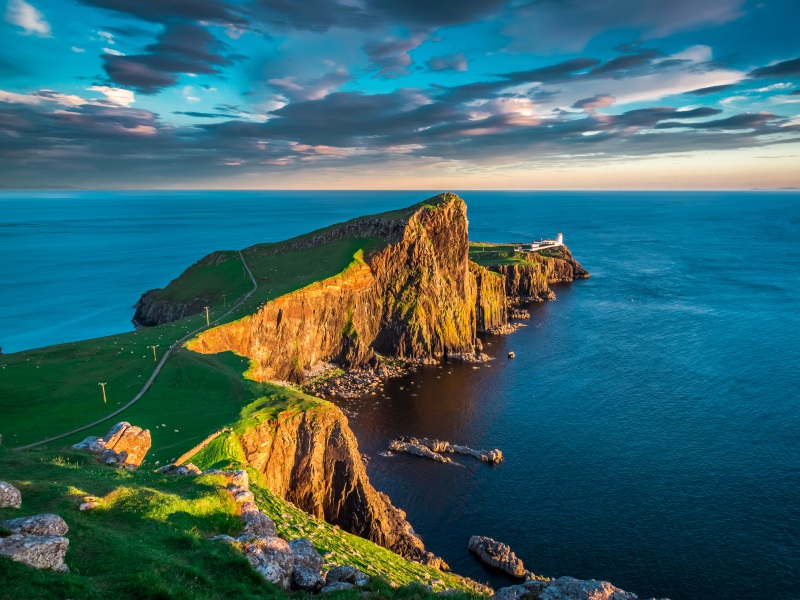 On the Isle of Skye Neist Point is a scenic high point.
This stark cliff and its protective Lighthouse will leave you positively speechless.
Most westerly point on the island, the next bit of land after Neist Point is the Outer Hebridean Benbecula some 60 miles away.
The white Lighthouse here dates back over 100 years and warns nearby ships about this colossal rock.
4. Eilean Donan Castle (reached from Skye)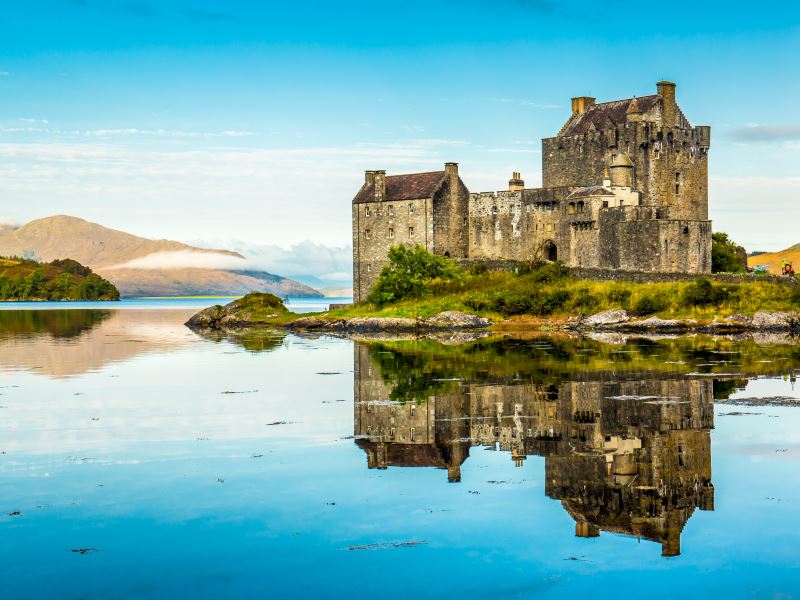 A symbol of Scotland and one of its many memorable castles, Eilean Donan Castle lies on its very own tidal island on the road to Skye.
Immortalised in a number of television shows and on the silver screen, the castle stands at the point where three lochs meet.
Surrounded by mountains, visitors to the castle are also greeted by amazing views looking out across the Isle of Skye.
5. Marwick Head (Orkney)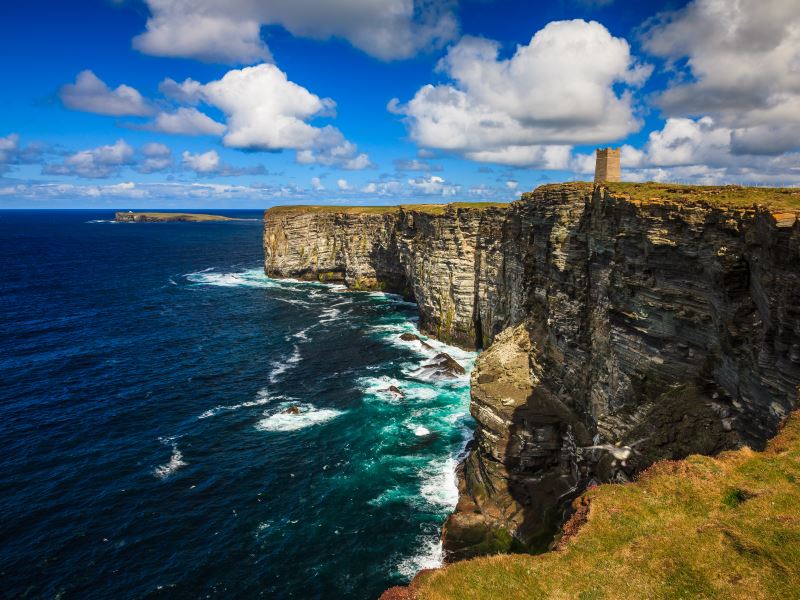 The RSPB nature reserve at Marwick Head is a wonderfully scenic bird haven.
Thousands upon thousands of birds nestle along the cliffs at certain times of the year with the summer months the peak time for flying visitors.
Taking advantage of a circular path navigating its way along cliffs, visitors can often spot guillemots, puffins and fulmars in the area.
6. Skara Brae (Orkney)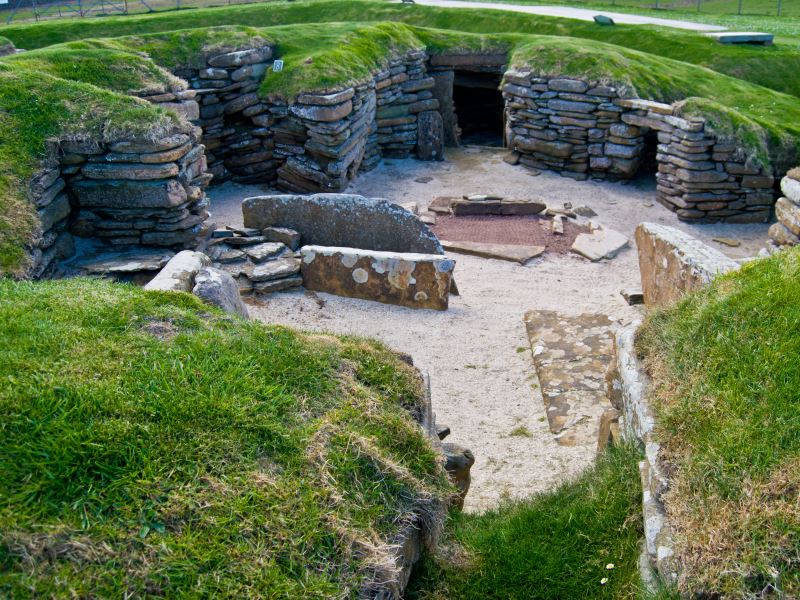 Providing a glimpse into a way of life practised thousands of years ago, the neolithic settle of Skara Brae is one of the best-preserved archaeological settlements of its kind in the world.
Eight former dwellings make up the heart of this famous settlement. Visitors can discover them from above, giving you a wonderful glimpse into the island's past.
7. Yesnaby (Orkney)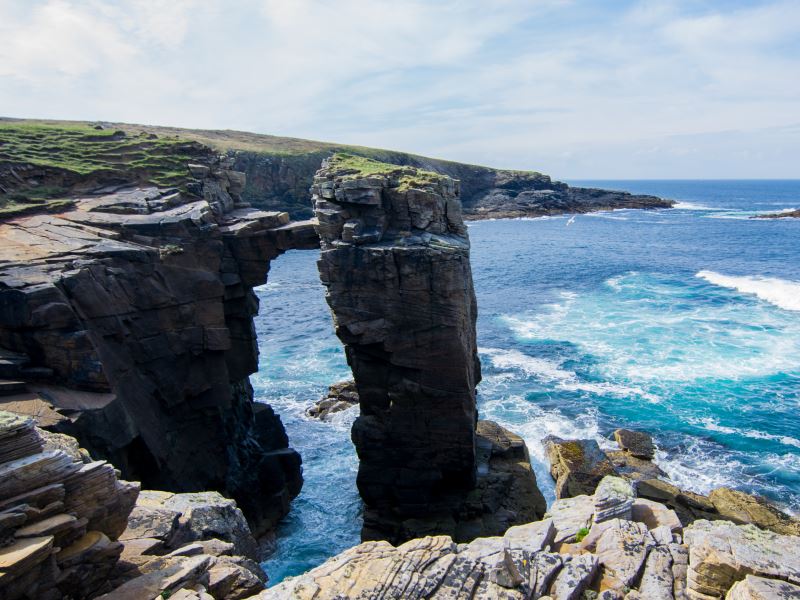 To the south of Skara Brae lies the striking cliffs and sea stacks of Yesnaby.
A definite Orcadian coastal highlight, the views both looking out to sea and following the coastline are spectacular.
Wildflowers, birdlife nestled on rocky outcrops with waves crashing violently into rocks below, Yesnaby is a special place to experience – a must-consider, particularly for readers holding a passion for walking.
8. St Magnus Cathedral (Orkney)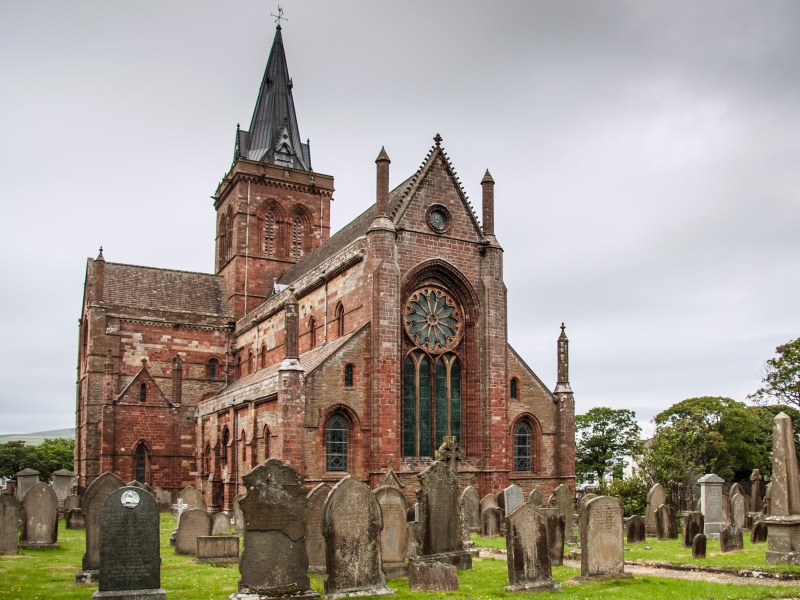 Towering high into the Kirkwall skyline, St Magnus Cathedral is the most northerly cathedral in the UK.
Constructed before the Orkney archipelago became a part of Scotland, the cathedral dominates Kirkwall and is easily spotted from the comfort of your approaching cruise ship as they navigate Orcadian waters.
9. Dunvegan Castle (Skye)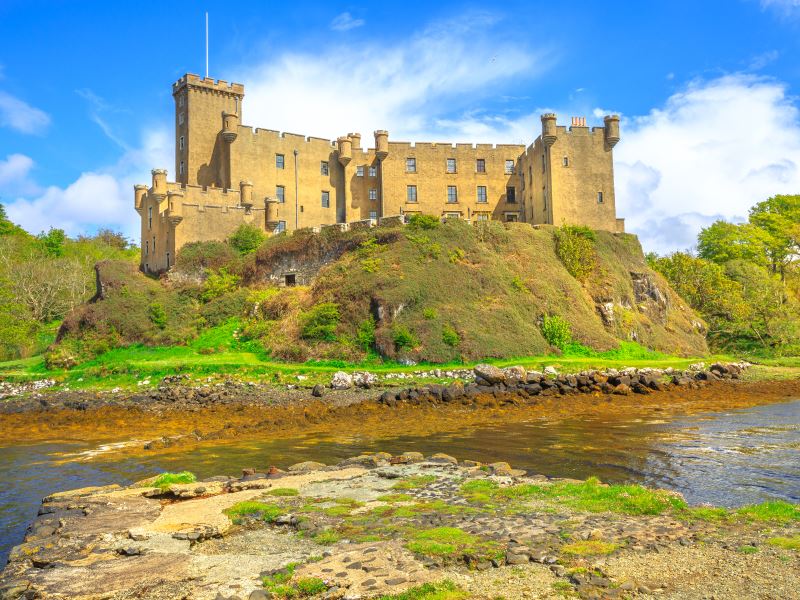 Be sure to stop by Dunvegan Castle, built by the clan MacLeod that continues to be inhabited over 600 years after the final finishing touches were put in place.
Dramatically set on a hill, Dunvegan Castle and its surrounding gardens overlook a wonderful loch.
When visiting, you will be welcomed with lovely views.
Step inside the castle and you will be able to learn more about the MacLeod family and their idyllic home.
Fans of 'Bonnie' Prince Charlie will be pleased to know that there are a number of items relating to the famous Scot on display.
10. The Storr (Skye)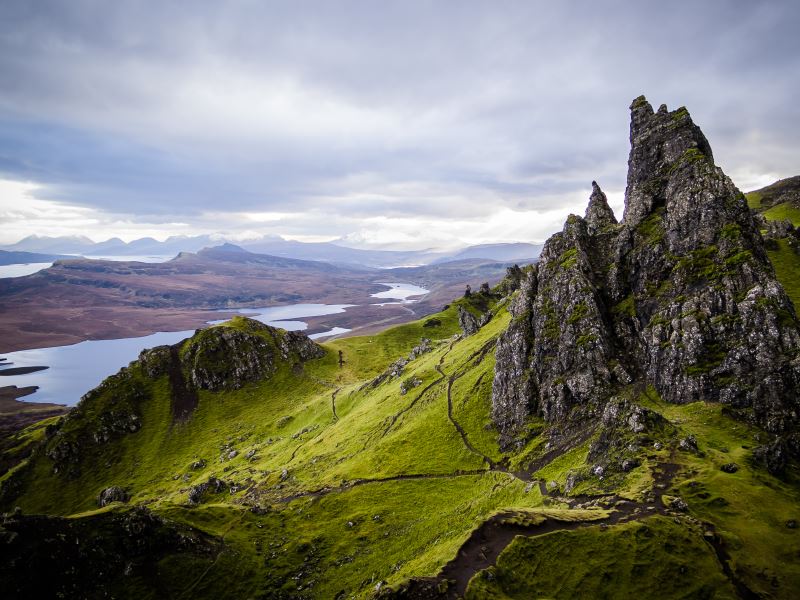 So beautiful it has been featured in multiple films including the science fiction epic 'Prometheus', the Old Man of Storr, north of Portree, is a dazzling sight.
Here, large spikey rocks resembling the back of the extinct and prehistoric Stegosaurus dinosaur will immediately catch your eye.
This is one of the most scenic spots in the entire Scottish northern isles.
11. Iona (Mull)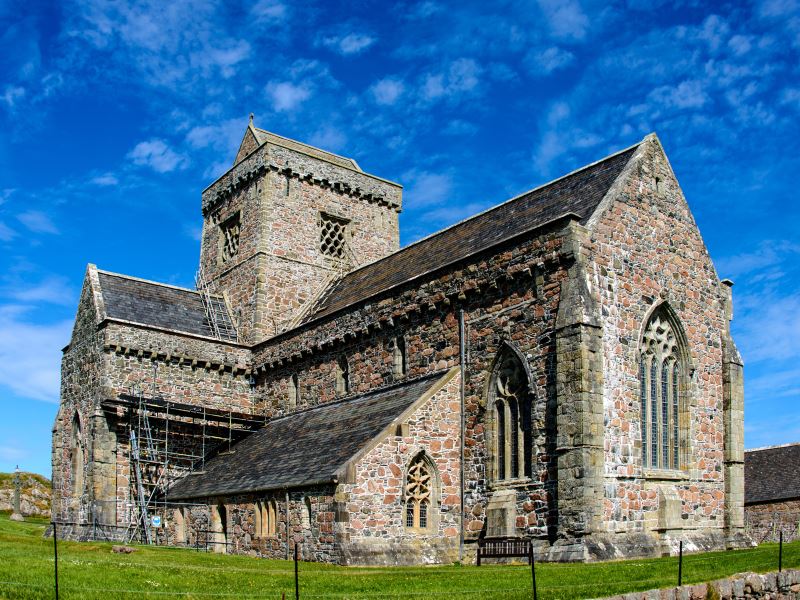 Often referred to as the 'Cradle of Scottish Christianity', the remote island of Iona lies just off Mull.
Car-free, Iona is small, compact and boasts a wonderful coastline for visiting feet to follow.
Set slightly inland, Iona Abbey is one of the oldest churches of its kind in Scotland, first opening all the way back in the 1st century.
12. Duart Castle (Mull)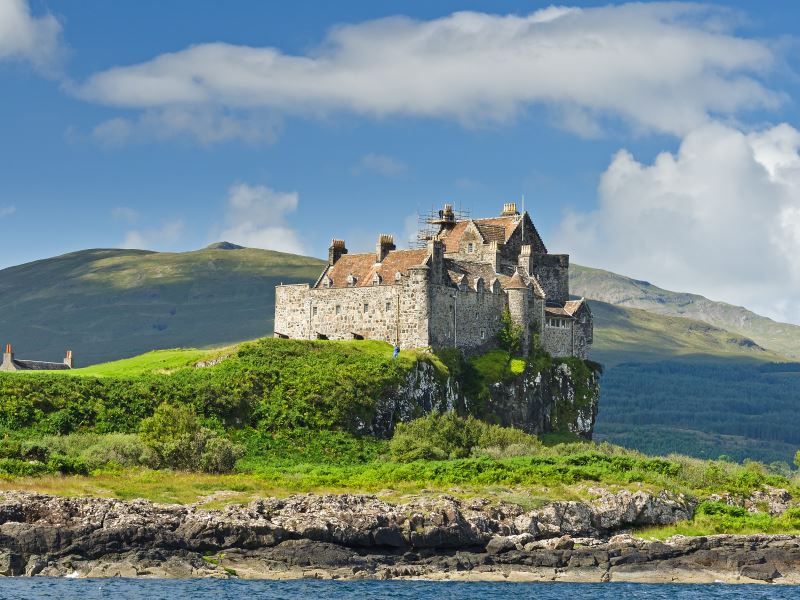 Western Coast treasure, Duart Castle on the Isle of Mull dates back to medieval times.
This 13th-century Scottish landmark is best known as the seat of Clan MacLean.
Standing high above the Sound of Mull, the castle was renovated in the early 20th century, returning the landmark back to its glorious best.
13. Callanish Standing Stones (reached from Stornoway)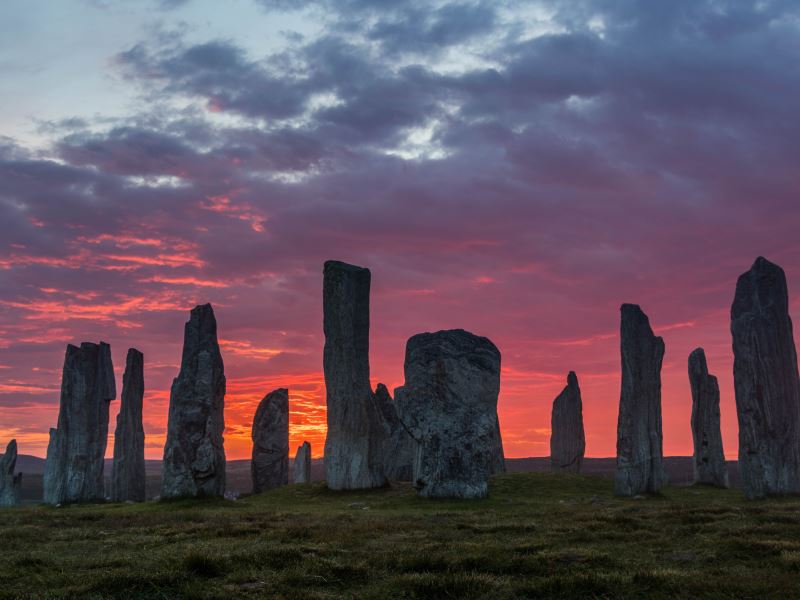 Bronze Age icons, the Callanish Standing Stones on the Isle of Lewis hosted religious ceremonies thousands of years ago.
Older than Stonehenge, the formation is known around the world.
14. Luskentyre Beach (reached from Stornoway)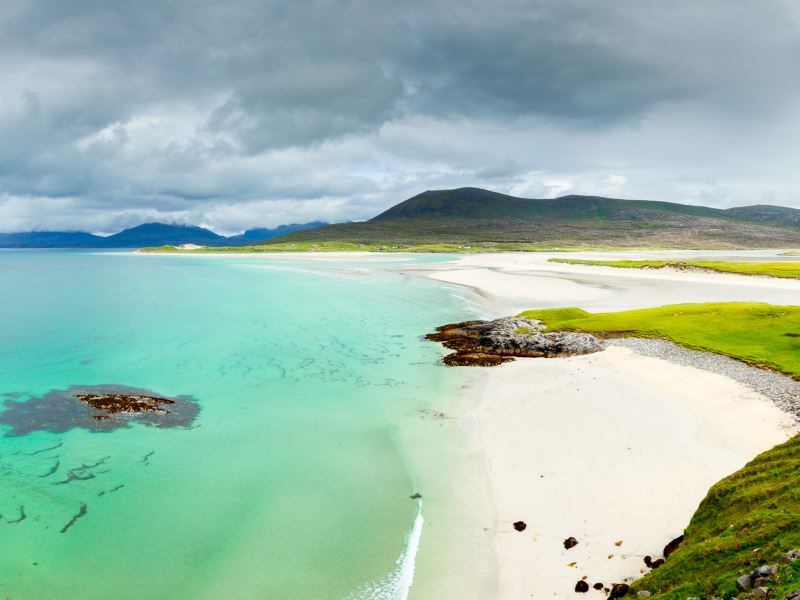 One of the most scenic spots across the entire Western Isles, Luskentyre Beach on the Harris coastline is often cited as amongst the best beaches in the UK.
Find the perfect itinerary
Explore our full collection of Scottish cruises here.
Similar Features
Our complete guide to 8 excellent cruises sailing from Dundee in 2021
---
Follow us on Facebook or on Instagram @DCThomsonTravel. Got a travel suggestion or story you want to share, email us at holidayenquiries@dcttravel.co.uk.