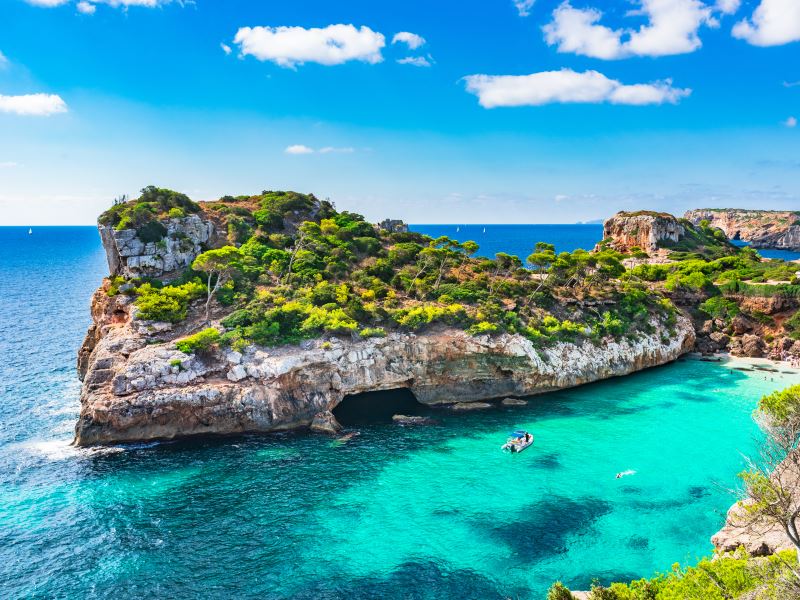 Future travel in mind, we preview 22 excellent scenic walking holidays exploring the best walking country in Europe.
1. Cyprus – The Akamas Peninsula & Troodos Mountains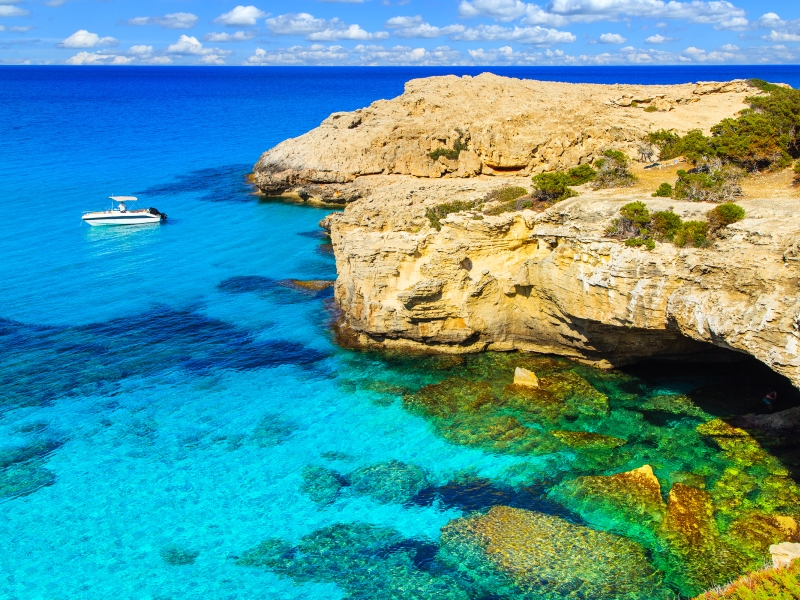 One of the most romantic islands in the Mediterranean is awaiting discovery on a wonderful walking holiday serving up some wonderful experiences.
Whether venturing along the scenic Akamas Peninsula, navigating a valley overshadowed by the dominating Troodos Mountains or following parts of a trail rising up to Chrysorrogiatissa monastery, this excellent itinerary showcases the very best of the 'Aphrodite's Isle'.
2. Catalonia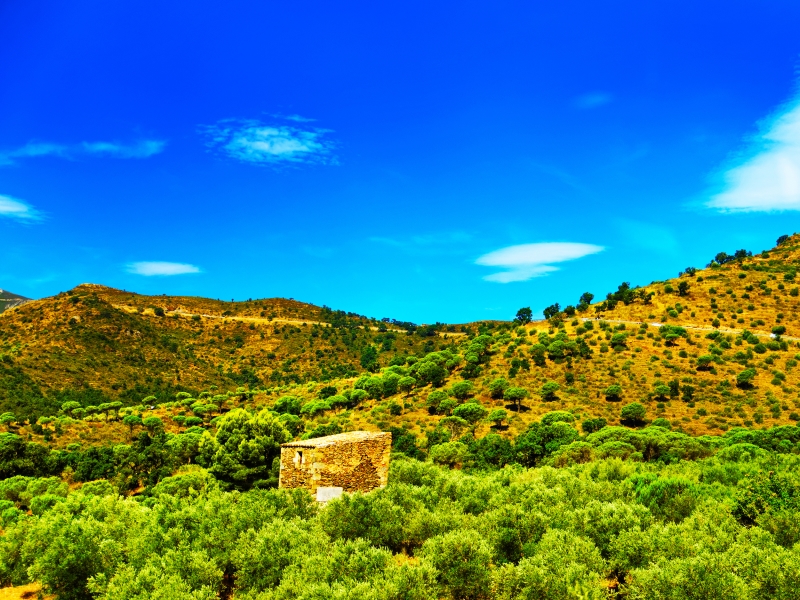 World-famous and celebrated for its collection of landscapes ideal for exploration on foot, Catalonia is a destination full of intrigue.
Focussing on discovering the hills, historic towns and beautiful countryside, the available itinerary also makes use of a well-laid network of railways.
Barcelona not too far from reach, further highlights closer to civilisation include the towns of Montblanc and Tarragona.
3. Menorca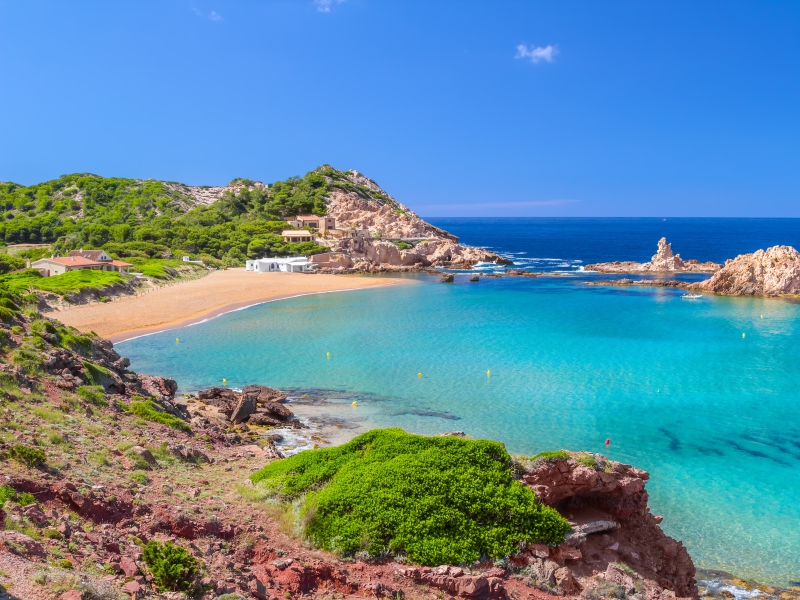 Menorca, not to be confused with Mallorca, can be the perfect island retreat. Adding an active walking element, this essential Spanish destination awaits exploration.
4. Andalucia's Eastern Coast – Almunecar & Frigiliana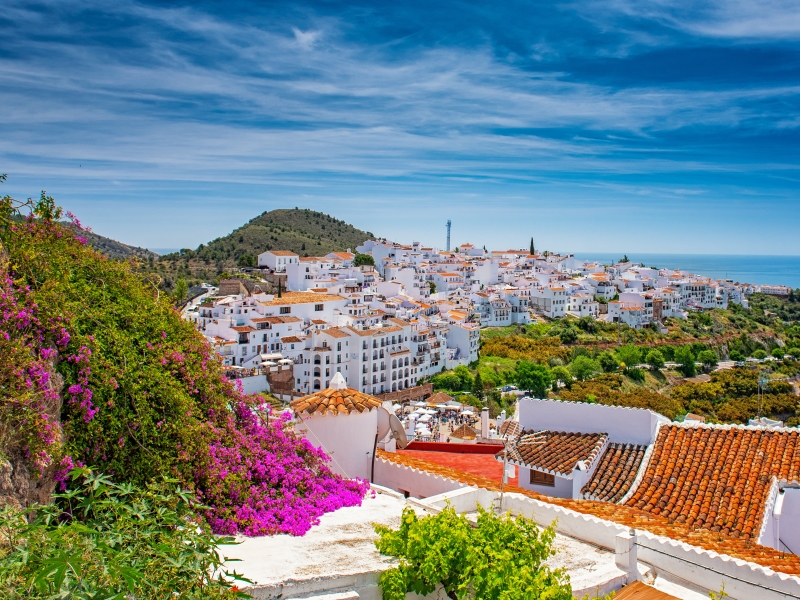 Often referred to as Costa Tropical, Eastern Andalucia is another extremely popular part of Spain, welcoming millions of holidaymakers each year.
Exploring the region takes holidaymakers to sleepy whitewashed villages and former Moorish settlements steeped in history.
5. Lower Bavaria – Passau, the Danube & Prague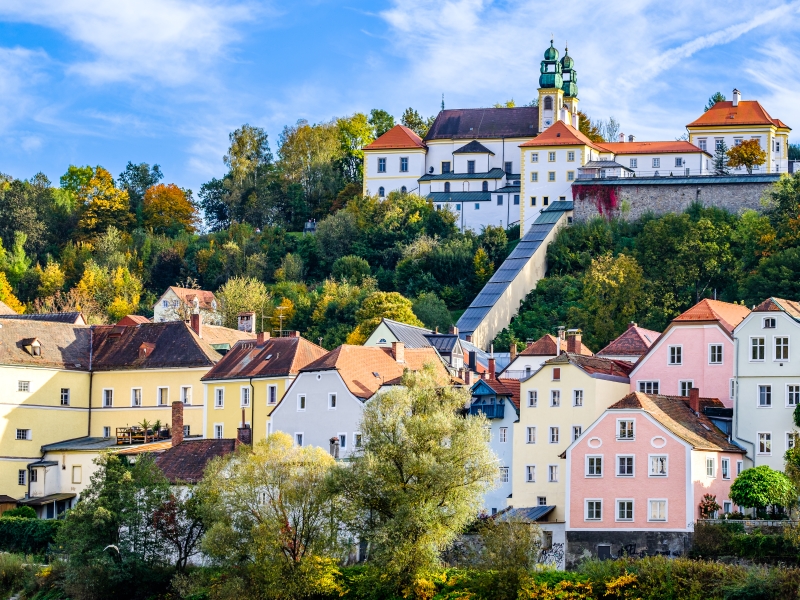 Instead of joining a river cruise, discover some of the greatest waterways in Europe on foot.
Spending time in Passau where the rivers Ilz, Inn and Danube meet, this wonderful autumn itinerary is packed with riverside scenery, time even set aside for a visit to the stylish Czech capital Prague.
6. Tenerife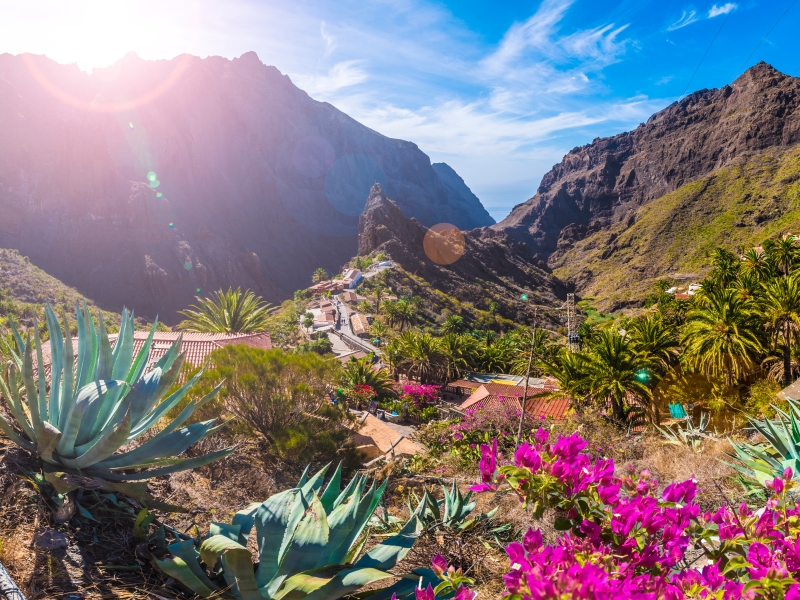 The iconic island of Tenerife is the largest of the Canaries. Discover this exceptional destination in a new light, heading off in search of scenic wonders including impressive Mount Teide and the province of Teno.
7. The Sierra de Mijas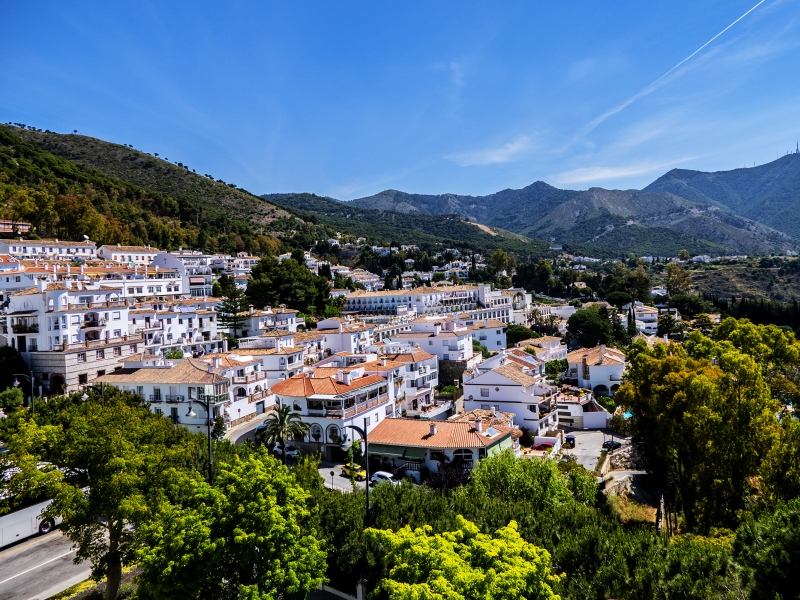 Setting out to discover the impressive landscapes of the Sierra, this interesting itinerary heads into the Costa del Sol along Spain's southern coast.
Scenic highlights are aplenty as you navigate the impressive landscapes of the Sierra on three included walks guided by experts.
8. Cinque Terre, Portofino & Lake Maggiore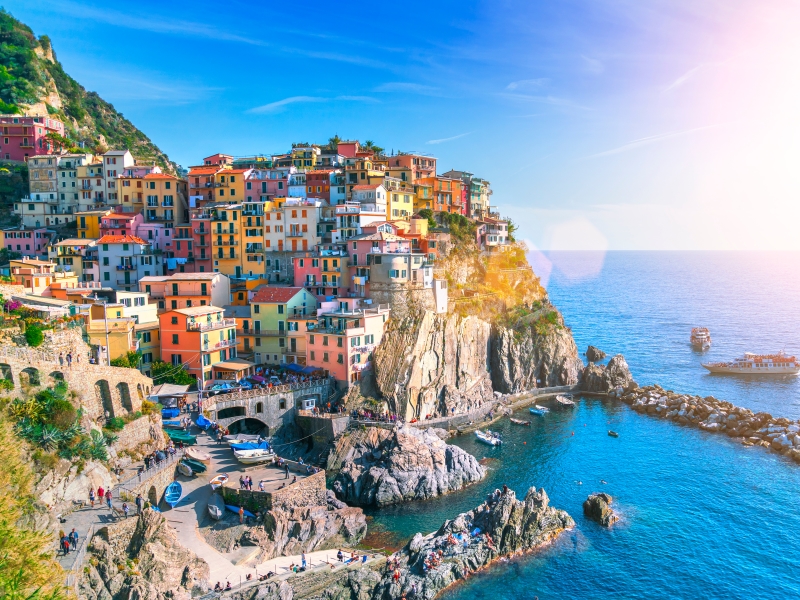 World-renowned, the impressive Cinque Terre is awash with history, coastal scenery and centuries-old fishing villages growing up from the shoreline.
Following some beautiful scenic trails, this itinerary stops by glamorous Portofino and one of the 'Beautiful Country's' best-known lakes – Maggiore.
9. Portugal – Walking & Birdwatching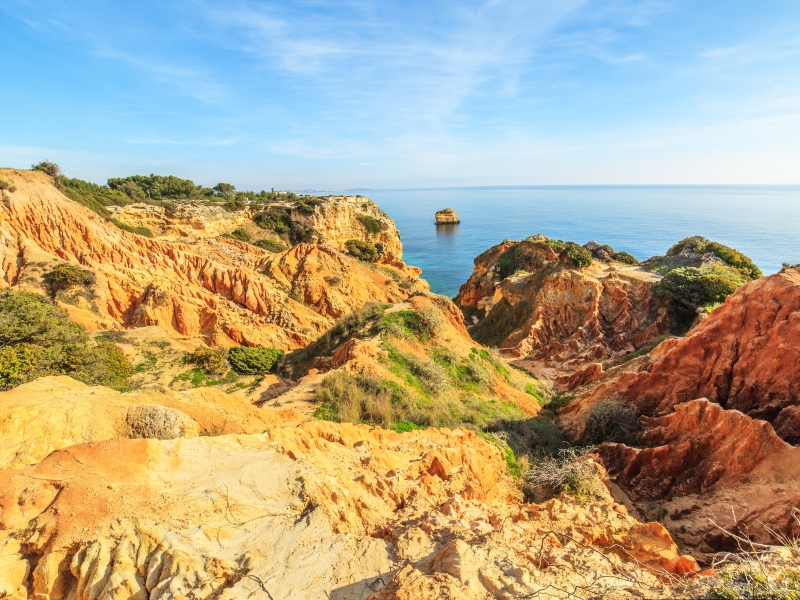 One to consider for nature lovers whilst also showing a different side to the Algarve for destination veterans, eastern Algarve lies at the heart of this walking adventure.
Accompanied by an expert birdwatcher, this itinerary ventures close to the Spanish border into wetlands, enchanting protected areas that are some of the most important natural areas in Portugal.
10. Crete – Coasts & Mountains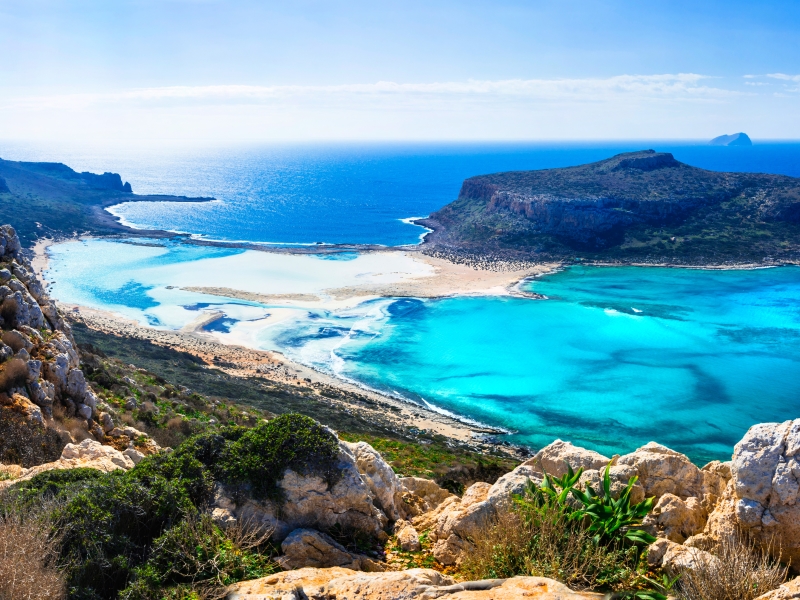 Exploring the wondrous coast and mountains of the island of Crete, walkers will spend their time between Gouves and Rethymnon.
Highlights include the history at both the town of Elounda and former leper colony Spinalonga as well as Rethymnon's Old Venetian quarter.
11. France – Camargue, Alpilles & Crau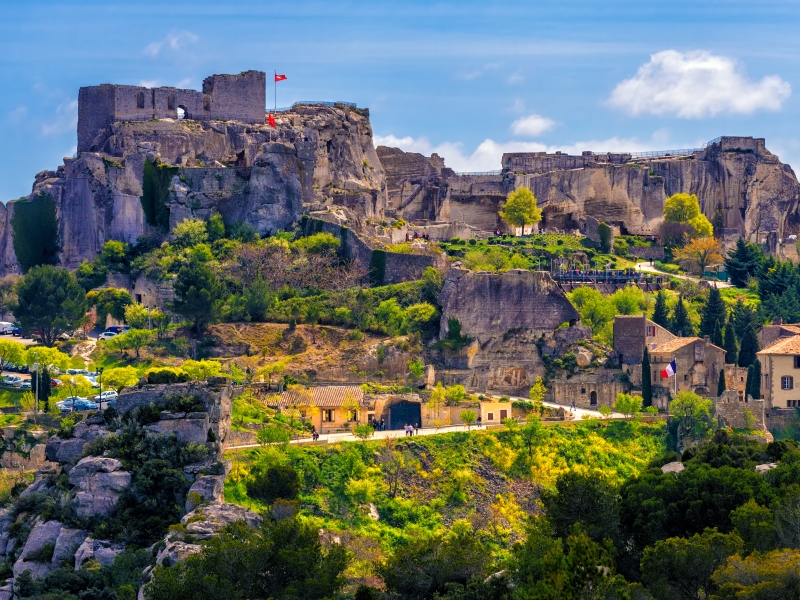 A region inspirational to a wide number of famous cultural figures in world history including Monet and Van Gogh, this walking holiday heads off to the south of France.
Referred to as 'the Golden Triangle of Biodiversity', La Camargue, les Alpilles and la Crau are all visited throughout this walking escape.
Sights in the area to keep an eye out for include the famous white horses of The Camargue, the limestone peaks of the Alpilles mountains and the well-preserved Roman amphitheatre in Arles.
12. Portugal – the Algarve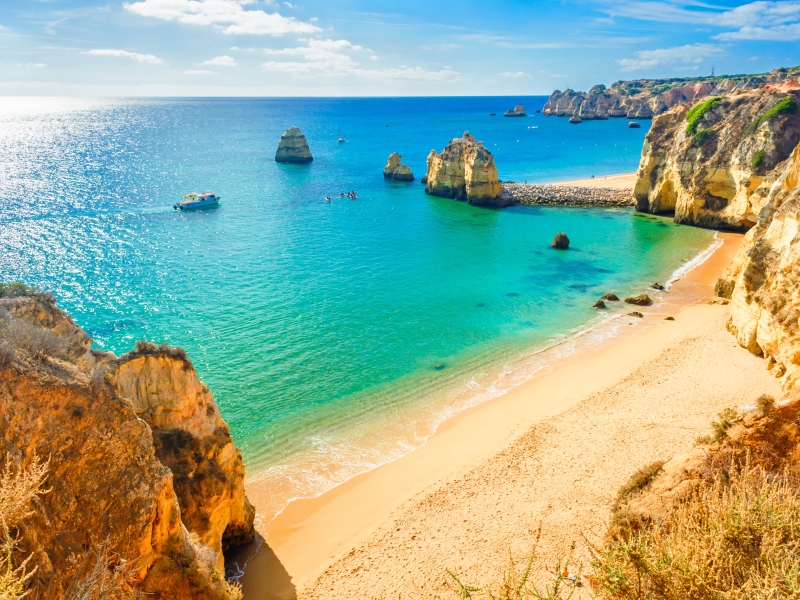 The renowned Algarve is home to an incredible coastline, much of it still untouched.
This wonderful part of southern Portugal is crammed with idyllic coves, beaches and scenic trails connecting resorts.
Expertly guided, walkers will be able to see what the world-famous and incredibly scenic Algarve has to offer.
13. Tuscany & Liguria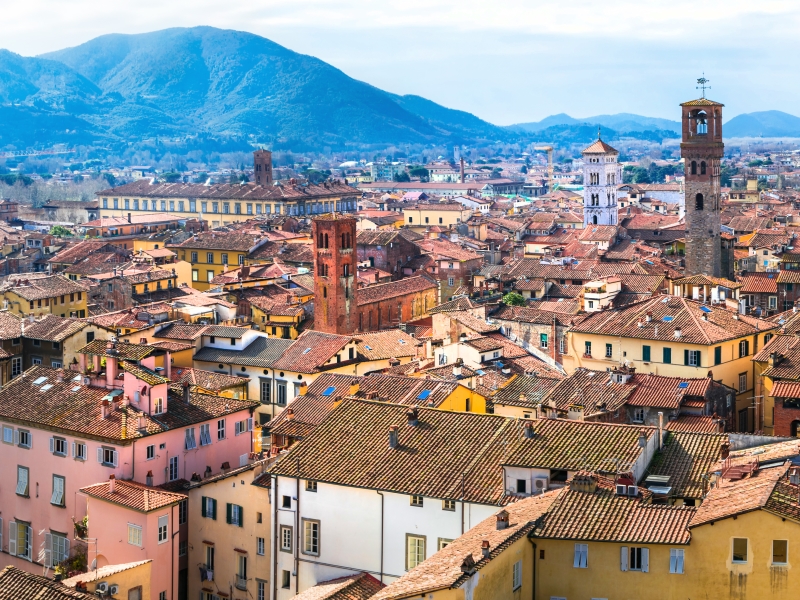 Discover the Tuscan coast on three included walking excursions showcasing one of Italy's quieter regions.
Witnessing medieval landmarks, stopping by old fishing villages and perhaps visiting the 'City of Lillies' Florence are all aspects of this wonderful walking itinerary.
14. The Costa Blanca Mountains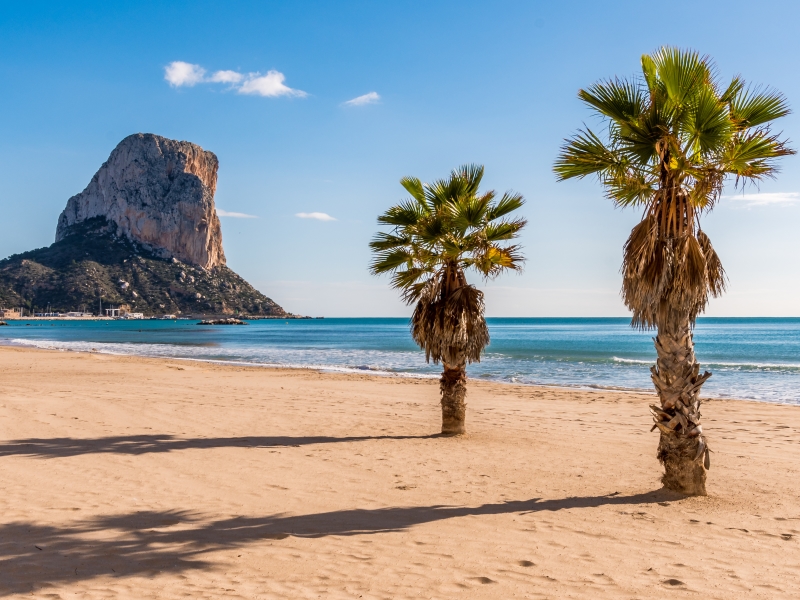 Slightly inland from popular resorts, holidaymakers will find some of the finest walking country in Spain.
A region dominated by huge towering mountains and home to a wide selection of wildlife featured walks tackle this mighty terrain.
Encountering mountain villages, Moorish strongholds and valleys full of vineyards stretching for huge distances, this sunny corner of the country is well worth placing under consideration for a visit.
15. Sierras of the Orange Blossom Coast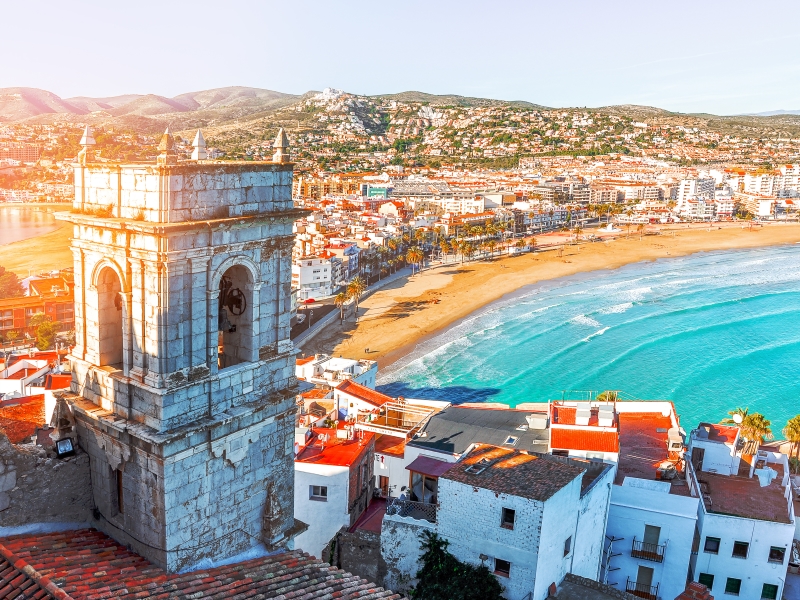 Rich in agricultural history, Spain's beautiful Orange Blossom Coast, named after a fruit that thrives in the region, is full of fascinating locations.
Ranging from Peniscola, the Desert of the Palms mountain range and Morella set on a hilltop, this wonderful walking holiday also gives readers the chance to set off an optional excursion to stylish Valencia.
16. Julian Alps of Slovenia, Venice & Trieste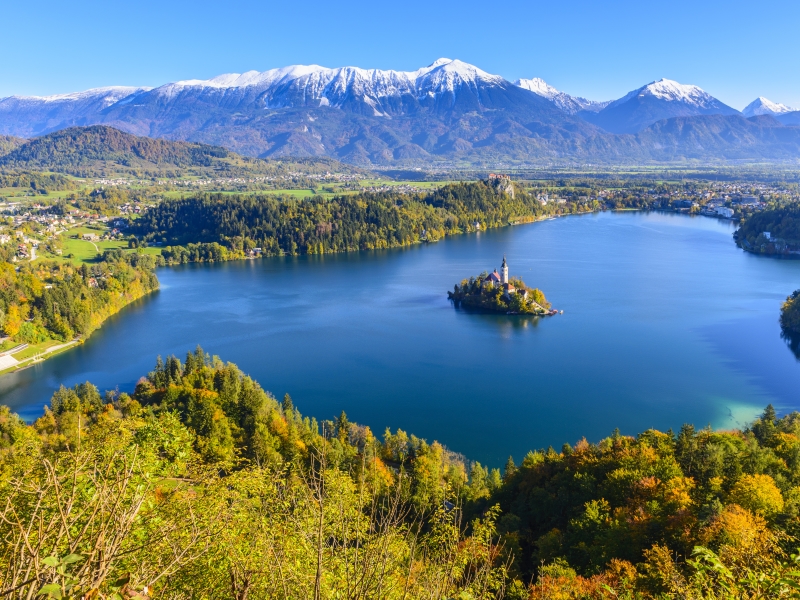 Incorporating lakes and mountains into a border-hopping walking holiday has excellent results.
Spending time in Slovenia and Italy on the trail of former lost empires and magnificent historic landmarks, Lake Bled and the stylish city of Venice (visited by boat) are two notable and included holiday experiences.
17. Romania – Transylvania & Bucharest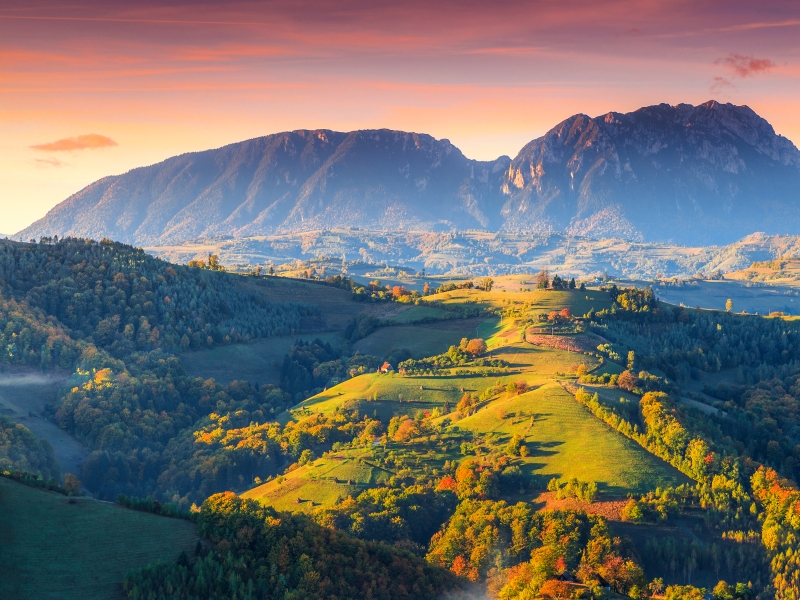 A region forever holding a place in popular culture thanks to tales of creatures of the night, Transylvania is an Alpine region packed with historic charm and character.
Key chapters in this holiday include time exploring Fagaras, Bucegi, a walking tour of nearby Bucharest and visiting Bran Castle, said to have been the inspiration for Castle Dracula.
18. Poland – Krakow & High Tatras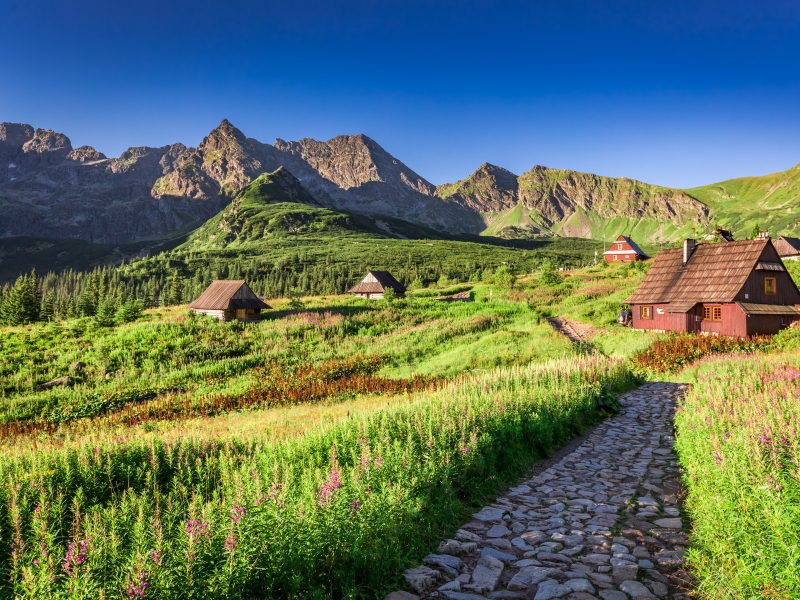 Spending time in one of Europe's oldest cities as well heading into the mountainous countryside, see two contrasting, memorable sides of Poland whilst exploring terrain resting amongst the iconic Tatra mountain range.
19. Lake Maggiore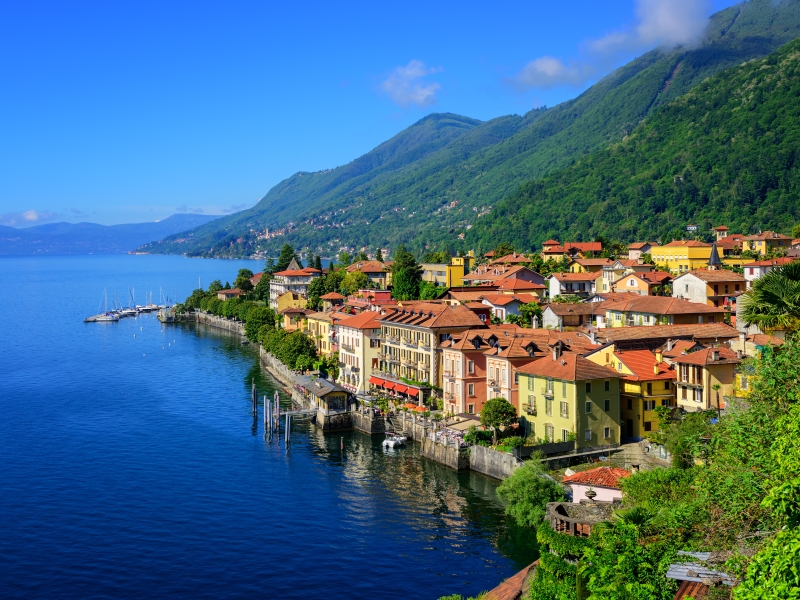 One of Italy's grandest lakes, Maggiore stretches from northern Italy into Switzerland.
Benefitting from being slightly sheltered from the elements by the Alps, the banks of this epic lake are rich in vegetation.
20. Mallorca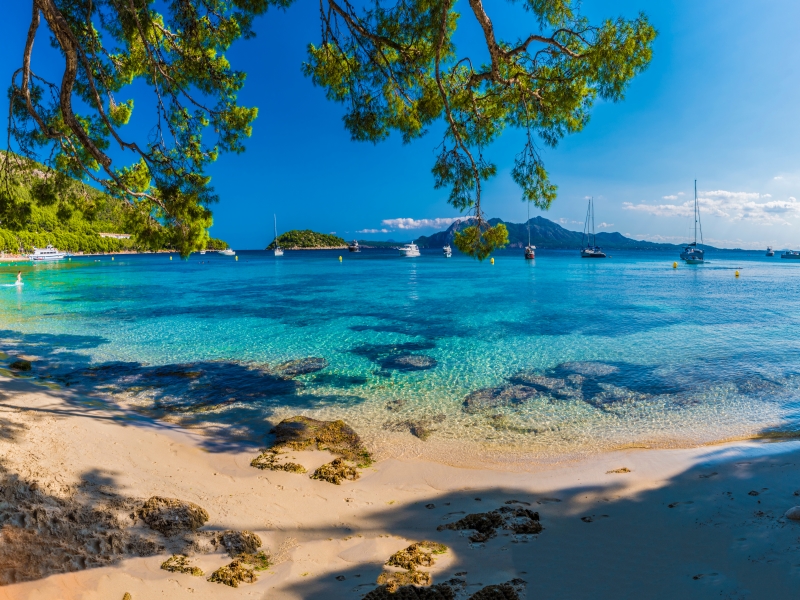 A classic Spanish destination, walkers are guided to the north-eastern side of the island away from the crowds in pursuit of scenic highlights.
Covering the north, south and east of the island, notable highlights include the Cala Ratjada peninsula and crossing the Es Munt Gors sand dunes.
21. The Valleys of Roussillon, South Western France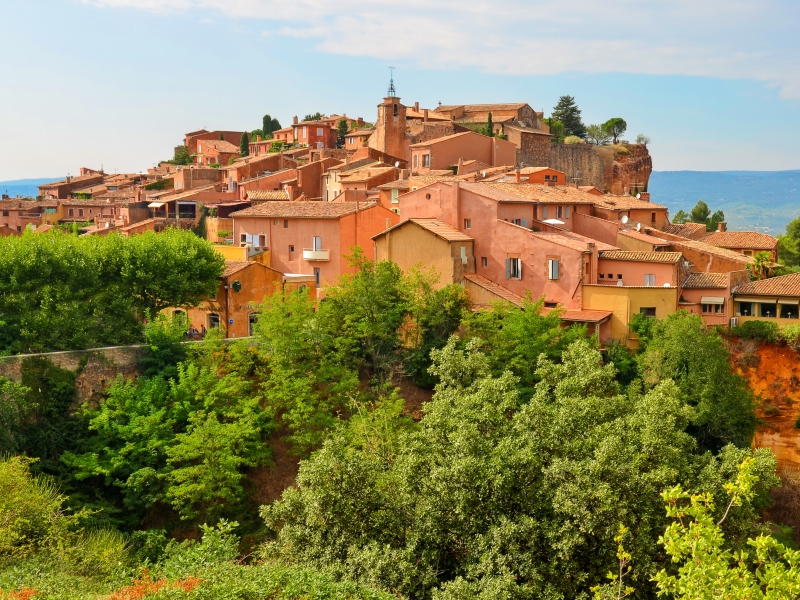 'French Catalonia', close to the Spanish border, this part of France has a strong affinity with neighbouring Catalonia.
Spending time either side of the border, scenery and cultural stops are combined with holidaymakers also giving the chance to visit the great city of Barcelona.
22. The Italian Riviera & Monte Carlo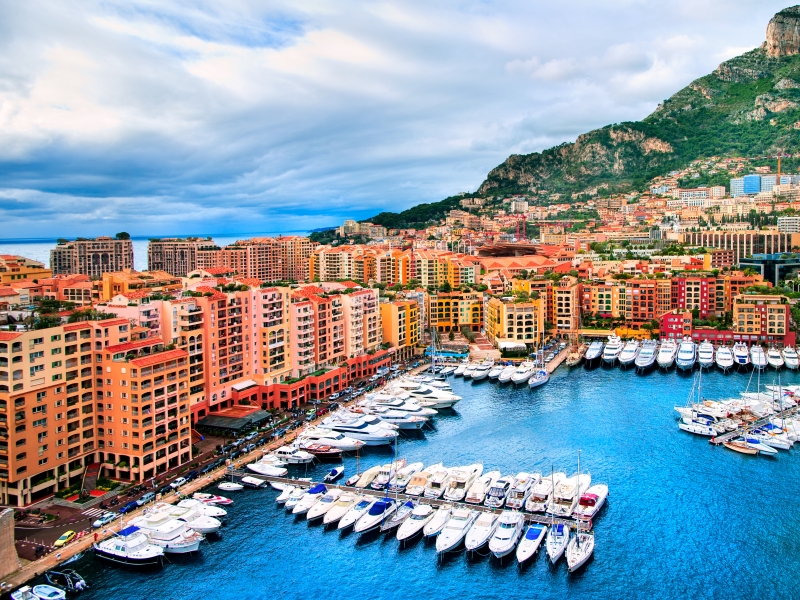 Soak up the sun in one of the glamorous regions in the world – the Italian Riviera.
Also visiting Monte Carlo, holidaymakers will get to follow in the footsteps of some cultural icons with visits to the artists' village of Bussana Vecchia and time spent in and around Bordighera, muse for one of Monet's great paintings.
Explore Europe on foot
Similar Features
The Spectacular Cinque Terre – 8 classic walking experiences
New for 2021 – Discover incredible destinations the light & relaxed way
---
Follow us on Facebook or on Instagram @DCThomsonTravel. Got a travel suggestion or story you want to share, email us at holidayenquiries@dcttravel.co.uk.