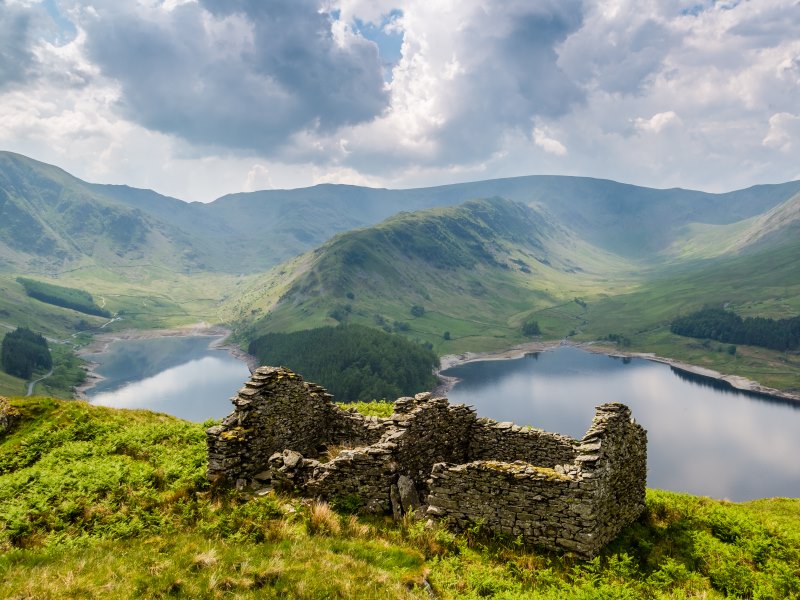 When the timing is right, the spectacular Lake District is an ideal destination for holidaymakers looking for a special, memorable Staycation break away combining stunning scenery, lovely welcoming towns and villages, and offering some of the greatest walking trails in Britain.
Sharing our take on this beautiful part of England, here is some holiday food for thought with 6 remarkable places around the Lake District we thoroughly recommend experiencing whilst on holiday.
1. Castlerigg Stone Circle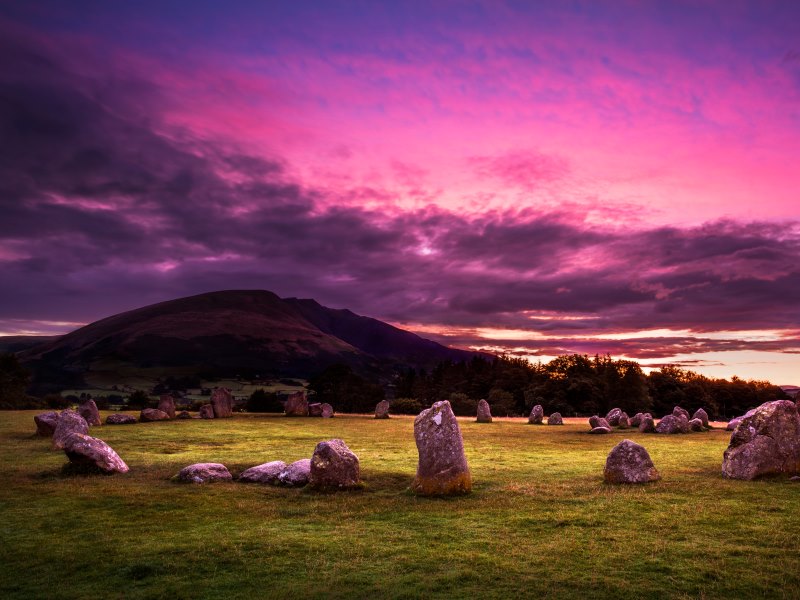 The British Isles really is home to some magical places. One of many mysterious sites found across the UK, Castlerigg Stone Circle is right up there with Stonehenge and the Ring of Brodgar for drama.
A carefully positioned circle of stones, this hugely important Neolithic site looks down upon Thirlmere Valley.
Over three thousand years old, the Stone Circle is one of the oldest historic sites in the entire country.
The circle formation really is an impressive sight.
Visiting this atmospheric part of the Lake District is a must whilst exploring this vast and beautiful landscape.
2. Derwentwater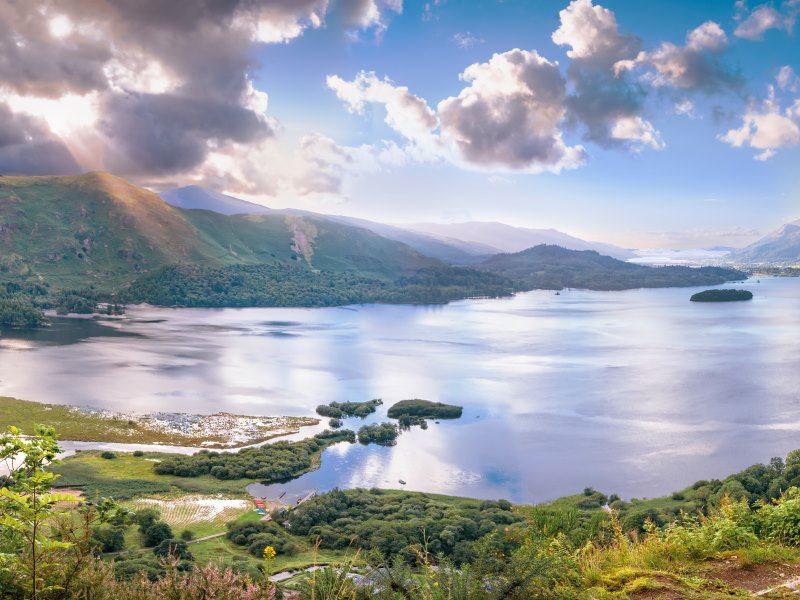 Deep within Lake District National Park, Derwentwater is one of the main natural attractions in the area.
Found within the county of Cumbria, you can wander around the entire length of the lake, a popular walking activity enjoyed by many a two and four-legged visitor to this beautiful part of England.
3. Ladybower Reservoir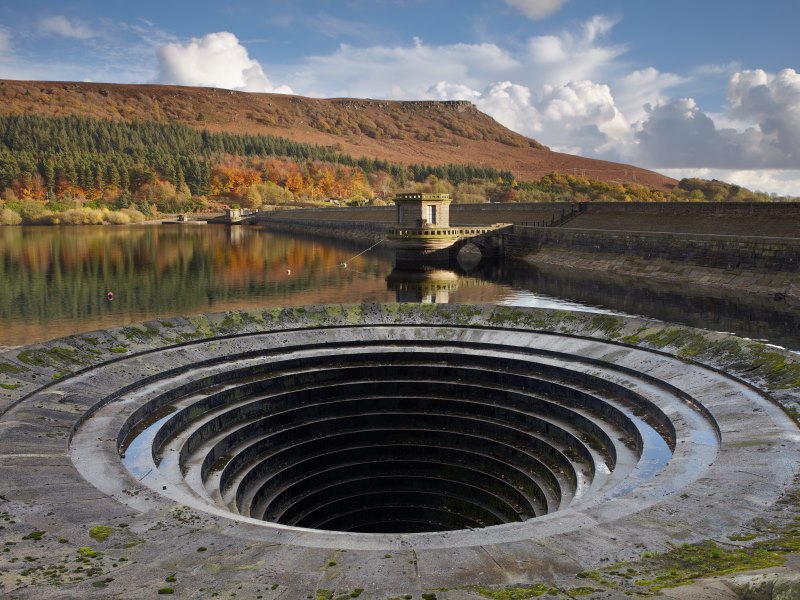 Located in the Derbyshire part of the Lakes, Ladybower Reservoir is famous for both its wonderful Viaduct and eye-catching overflow that when in full flow, sends water thundering down a tiered-cone drain.
---
---
A great dog-walking spot, different routes available offer a great range of options in the scenario where you do not want to commit to too strenuous a walk.
4. Scafell Pike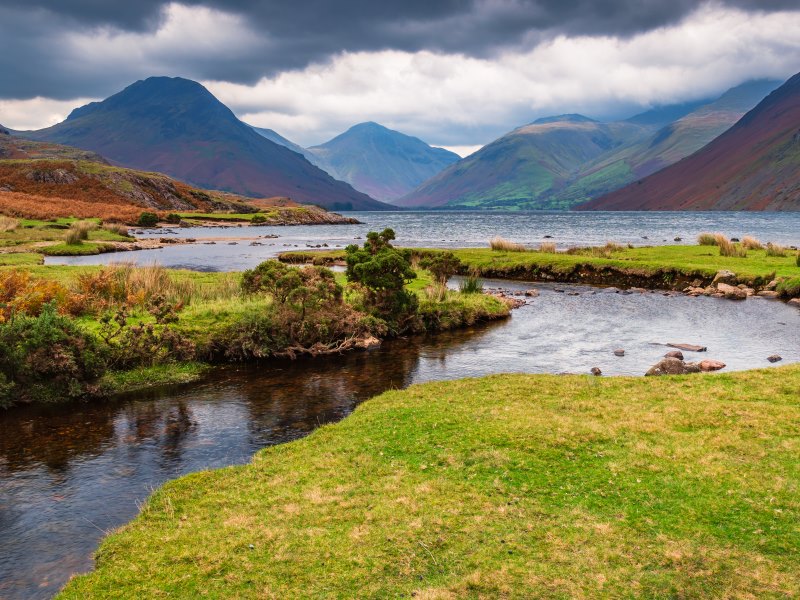 The tallest mountain in England, Scafell Pike soars over 3000 feet.
Multiple routes are available to follow that can take you to the summit.
Challenging in places, thousands of people scale the mountain every year.
Planning ahead is a must before of any walk up the mountain.
Be sure to pack a compass, take a map and check the weather conditions before kick-starting your journey.
The sheer spectacle of the mountain and surrounding landscape it rests amongst is an exceptionally scenic experience if climbing the mountain isn't your cup of tea.
5. Ullswater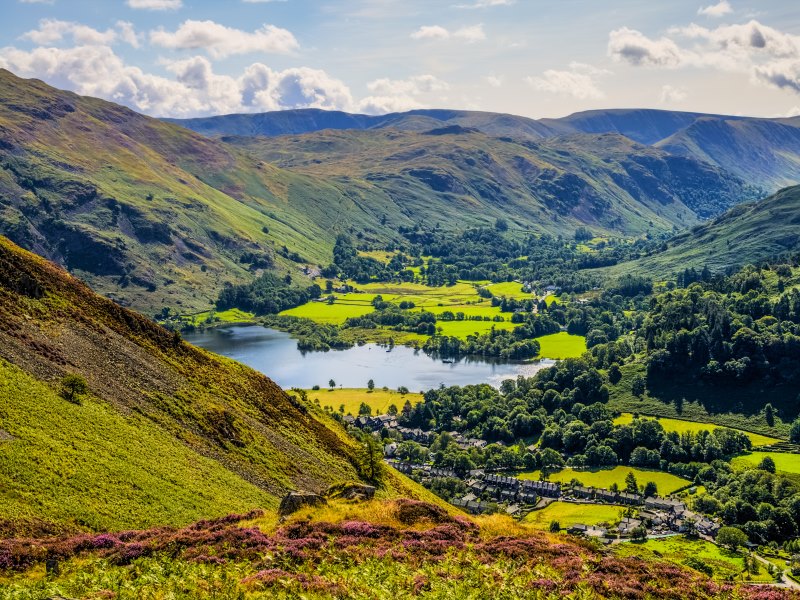 The Lake District's second-largest and one of England's deepest lakes, Ullswater is narrow and long.
Typical of the great 'Lakes', Ullswater is surrounded by magical mountain scenery.
A popular sailing spot, we thoroughly recommend taking a lakeshore walk around part, if not all, of this beautiful body of water.
Decide to give your feet a rest? Like many of the iconic spots around the Lake District featured, there are a number of great vantage points where you can park your car and enjoy the rolling hills, huge mountains, and calm lakes this fantastic staycation destination is known for without breaking a sweat.
6. Windermere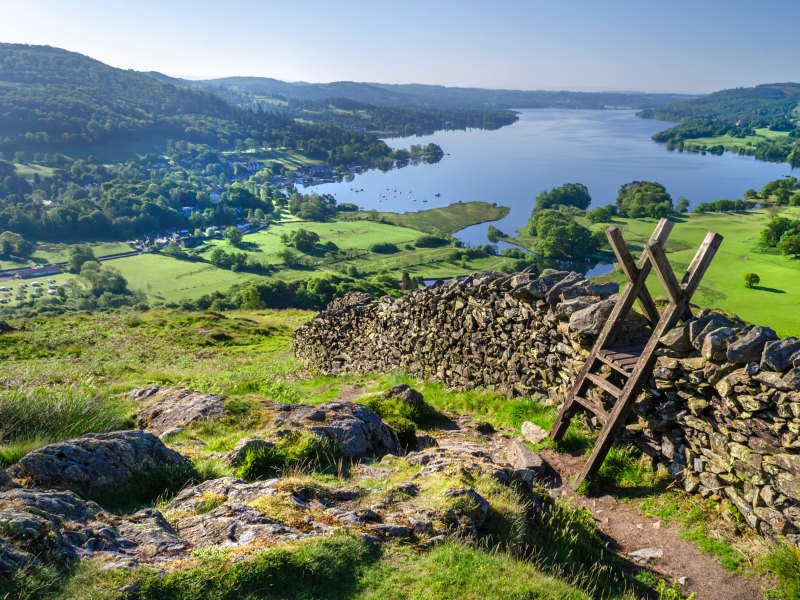 Windermere town and Windermere Lake is one of the Lake District's most popular spots.
Famously, Windermere's charm and beauty inspired the renowned writer Beatrix Potter, best known for her Peter Rabbit character.
A museum in the town is a great family attraction where children (and parents!) can enjoy a fantastic self-guided tour stepping into the wonderful world created by Beatrix Potter.
Windermere Lake is itself a key visitor draw. Wonderfully cinematic at points, a number of different islands are spread around the lake.
A great way to experience the lake beyond taking a lovely stroll, many visitors opt for a scenic cruise sailing through these lovely waters.
Back on land, there are a number of awesome walking routes that lead up into the hills and around the lake, perfect for capturing the town and lake from a distance.
Visit the Lake District
Browse a fantastic Walk & Discover Lake District holiday here.
Similar Features
André Rieu – 6 Tips from the Dutch Maestro on how to spend your time in Amsterdam
---
Follow us on Facebook or on Instagram @DCThomsonTravel. Got a travel suggestion or story you want to share, email us at holidayenquiries@dcttravel.co.uk.