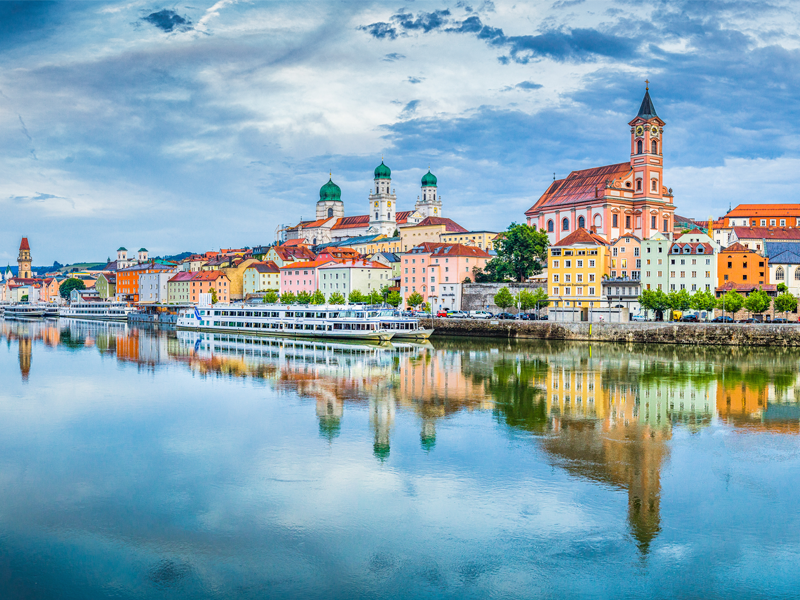 Sailing down a meandering river, taking in the sights and sounds of historic cities, charming villages and breathtaking countryside, is what river cruising is all about.  
With so many famous waterways to consider for a European river cruise, we've selected 10 of our favourites.
1. Rhine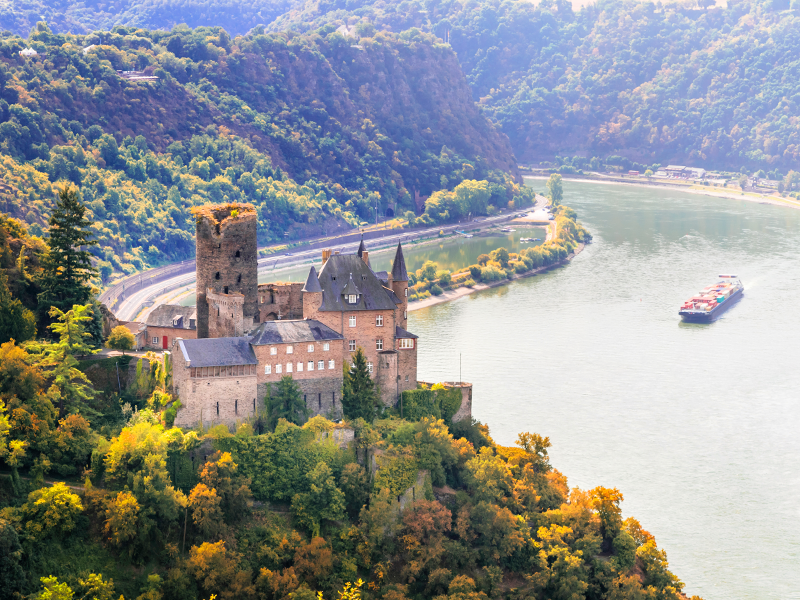 The magnificent Rhine originates high up in the Swiss Alps and flows for 766 miles to Rotterdam, before finally reaching the North Sea.  
The river takes in 6 different countries on its journey through middle Europe – Switzerland, Lichtenstein, Austria, Germany, France and the Netherlands.  
With famous cities such as Basel, Strasbourg and Cologne located along its banks, this is a great option for river cruise first-timers.  
A Rhine river cruise itinerary is sure to be packed full of culture and history, and features vineyards, medieval towns and even fairytale castles.  
The Rhine Gorge is a 65km section of the river between Koblenz and Bingen, and there are 40 castles and fortresses to admire in this stretch alone!  
2. Moselle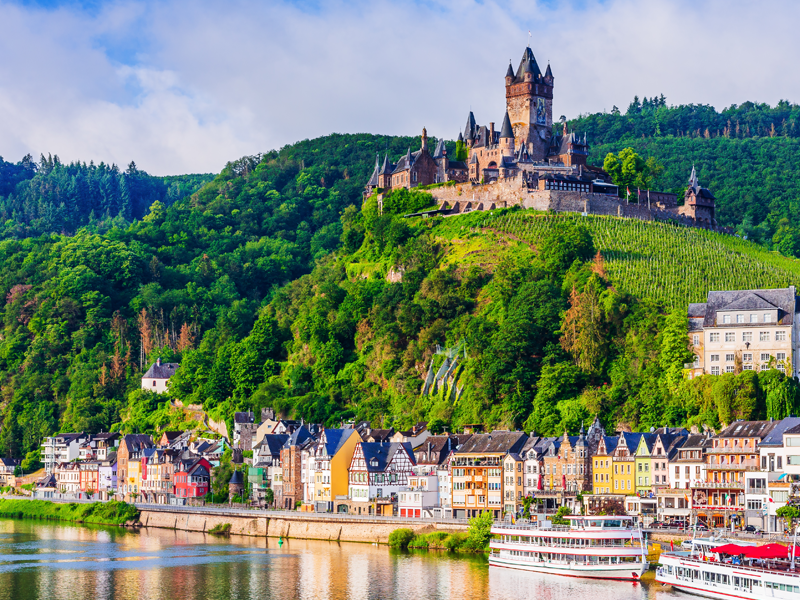 The Moselle is popular amongst the wine-lovers as itineraries along this river tend to take in the tranquility of Germany's wine region.  
This winding river, offering views of sloped vineyards, gives passengers the chance to visit Cochem, the historic city at the heart of the Moselle wine trade.  
With charming pastel houses and the romantic Cochem Castle, it really is a magical location to wander around (and perhaps enjoy a class of Riesling in!).  
The river flows from the Vosges mountains to Koblenz where it joins the Rhine, so cruises along the Moselle often continue on further to take in even more of the region.  
3. Danube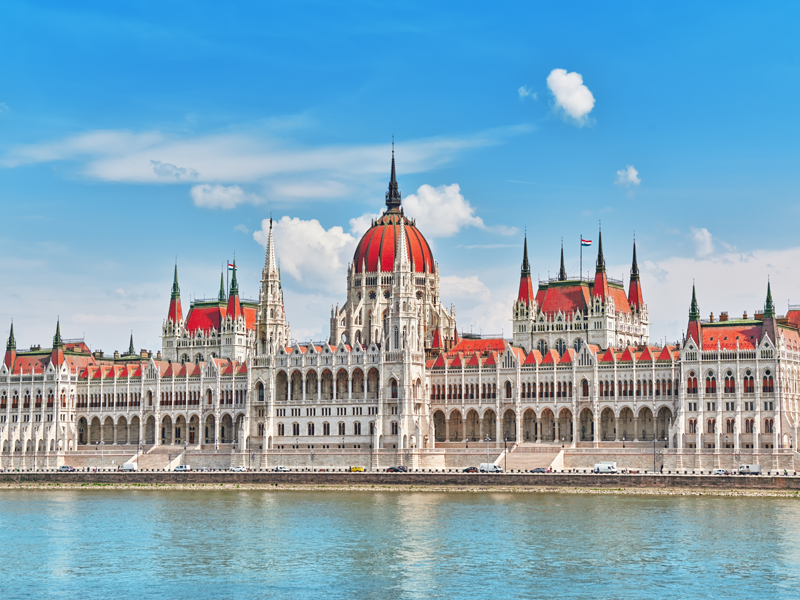 One of the most popular rivers for cruising, the Danube, is a massive 1,771 miles long flowing through 10 different countries, from Germany's Black Forest to the Black Sea.  
It's therefore not surprising that most itineraries take in just a slice of this fascinating river at a time.  
Key highlights on a Danube river cruise include the cities of Passau, Linz, Vienna, Bratislava and the 'Pearl of the Danube', Budapest.    
The Hungarian capital is a favourite stop along the Danube, and views of its iconic Parliament building sitting on the river bank are truly breathtaking.  
For cruises heading further east, passengers can experience the magnificent Iron Gates Gorge, where huge cliffs tower 500m into the sky and form part of the boundary between Romania and Serbia.  
4. Main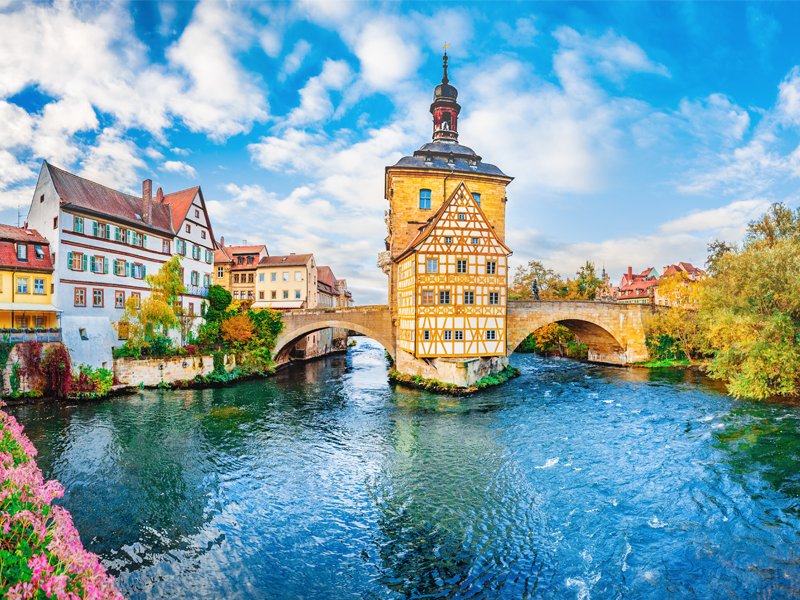 Flowing from the highlands to Bavaria, the 326-mile-long Main is the longest river located entirely in Germany.  
Some of the favourite tourist spots on a river cruise of this area are medieval towns and villages.
Charming Bamberg, a UNESCO World Heritage Site, is often to referred to as the 'Rome of Germany', as both sit on 7 hills.  
One of Germany's biggest medieval towns, there is plenty of history and well-preserved architecture to admire.  
5. Main-Danube Canal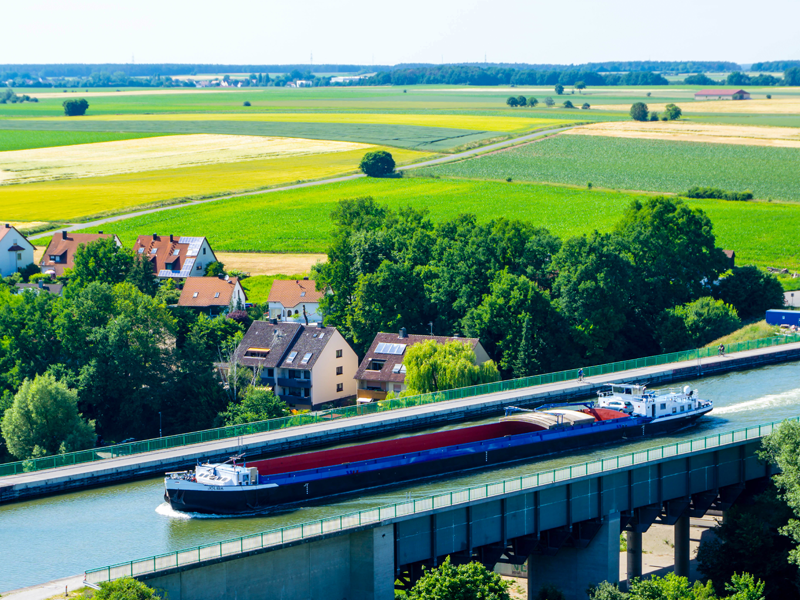 As the name suggests, the Main-Danube Canal is a canal system that connects the Main and the Danube rivers, from Bamberg to Kelheim.  
This man-made passageway is an amazing 106 miles long, twice the length of the Panama Canal, and river cruisers have to navigate 16 locks along the way.  
The canal was one of Europe's largest engineering projects, its complexity arising from Bamberg sitting 352 feet lower than Kelheim.  
Although it is slow for river cruisers to move along the canal with all of the locks, this is a fascinating sight that many passengers enjoy watching on deck. 
6. Dutch Waterways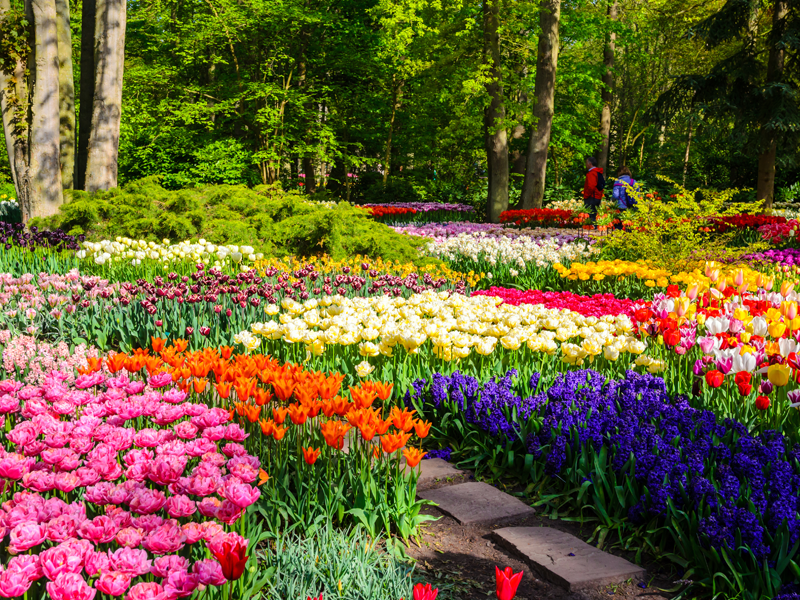 The Dutch Bulbfields are on the bucket list of many a keen traveler, and a springtime Dutch Waterways cruise is the perfect way to experience them.  
An interconnected series of canals, small rivers and inland seas, the Dutch Waterways are fed by the Rhine, Maas and Scheldt rivers.  
The famous Keukenhof Gardens are an essential stop on any itinerary, boasting over 7 million flowers in its 32 hectares (including 800 different types of the iconic tulips!). 
Of course, there is much more to enjoy on a Dutch Waterways cruise, including fascinating cities like Amsterdam and Bruges, and seeing the iconic windmills on a trip to Kinderdijk. 
7. Douro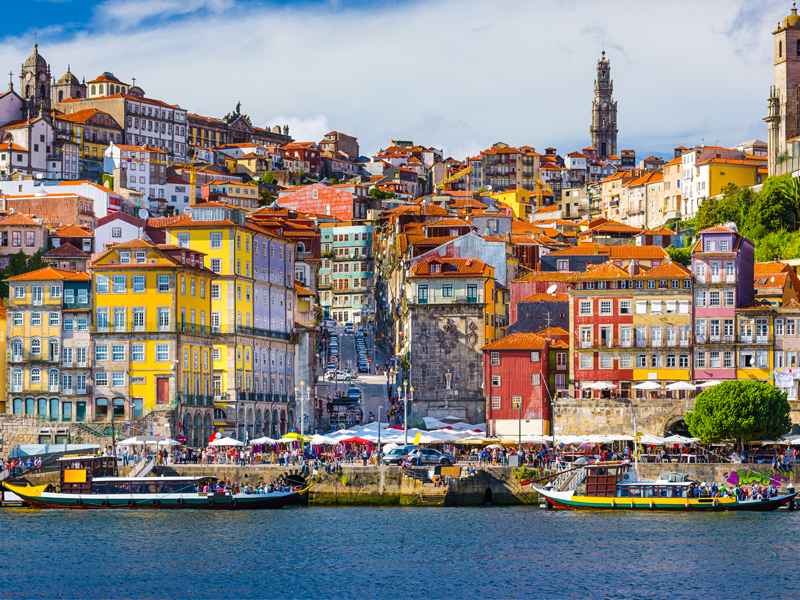 The Douro river is 557 miles long, stretching from the Spanish town of Duruelo de la Sierra to Porto in Portugal. 
A cruise along the Douro is likely to be focused on the Douro Valley, a region famous for its wine-making and stunning, serene landscapes with rows of vineyards.  
Porto has won the European Best Destination award for 2012, 2014 and 2017 and is where most river cruises start or finish up in.  
Here you can experience narrow, cobbled streets and colourful tiled townhouses, and indulge in a spot of port-tasting at one of the many traditional port cellars.  
8.

Rhône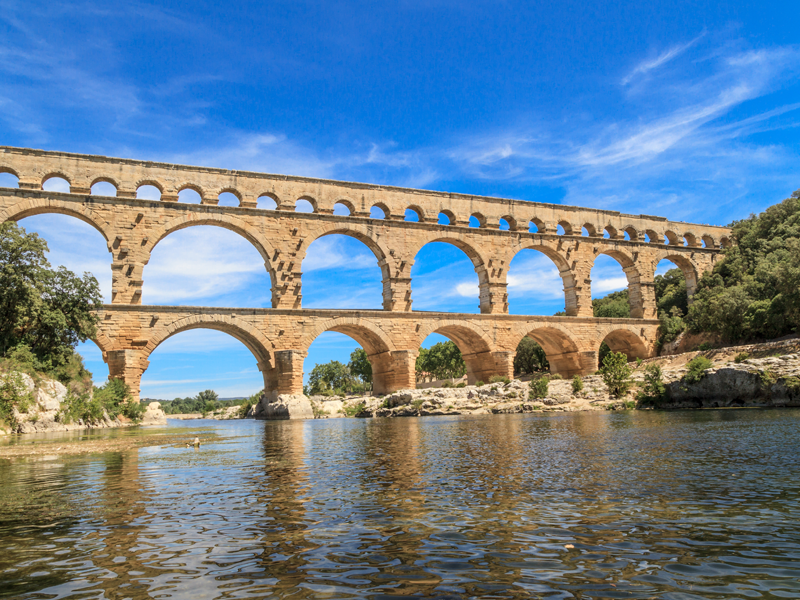 Rising from a glacier in the Swiss Alps, the Rhône river flows for 505 miles through France to the Mediterranean Sea.  
Sailing through the lush French countryside, river cruises in this region take in key gems such as Lyon, Beune, Arles and Avignon.  
Food-lovers will delight in a visit to Lyon, France's gastronomical capital, located on the confluence of the Rhône and Saône rivers. 
Lyon boasts over 1,500 eateries including 20 Michelin star restaurants, all offering a range of cuisine, from modern fare to more traditional offerings.  
The region also has many historical landmarks to admire, such as the ancient Pont du Gard Roman aqueduct. 
A UNESCO World Heritage Site, the bridge was constructed around 50AD and is one of the most visited monuments in France.  
9.

Sa

ô

ne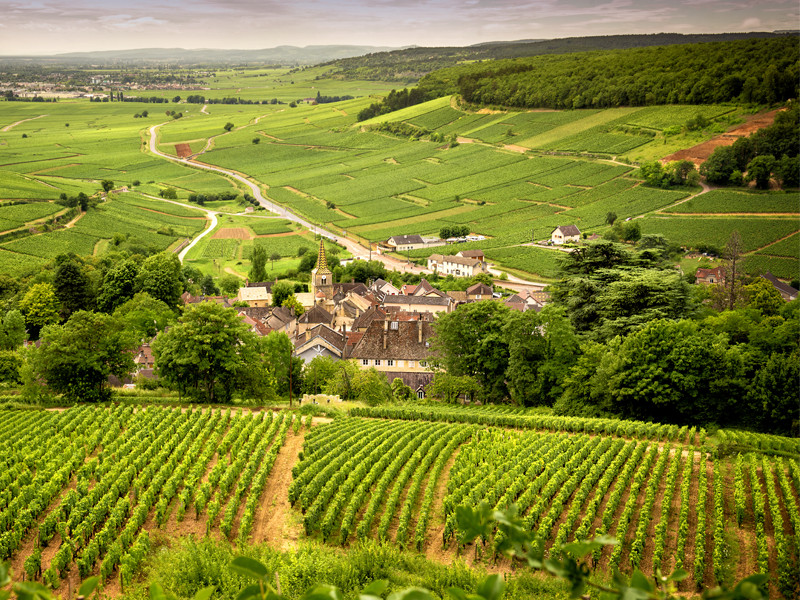 Cruises on the Saône river tend to be combined with the Rhône river.  
At 294 miles long, the Saône takes in the Burgundy wine region, with hills of vineyards and medieval villages.  
Beune is Burgundy's wine capital, and at its heart sits Hospices de Beaune, a 15th century Gothic building.  
In the Middle Ages, this was a hospital foundation but it is now an important historical monument, as well as the home of the world's most famous charity wine auction.  
10. Seine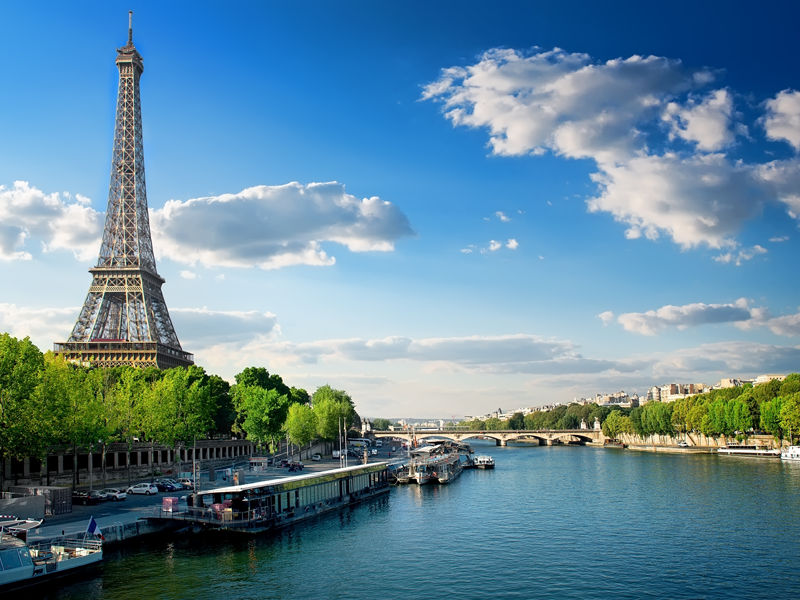 A river cruise countdown wouldn't be complete without the romantic Seine, France's second longest river.  
One of the key draws of a Seine river cruise is, of course, Paris.  
There's so much to see on a sightseeing tour of the French capital including iconic sights like the Eiffel Tower and Arc de Triomphe, to the more peaceful Tuileries Gardens.  
For those interested in art, a visit to the town of Giverny and the house of impressionist painter, Claude Monet, is a must.  
Monet lived and painted here from 1883 to 1926, and the Japanese-inspired water garden is breathtaking.  
Here, Monet painted his Les Nymphéas (Water Lilies) series, and it's easy to see why he referred to the garden as his 'most beautiful masterpiece'. 
Discover European river cruising
Similar Features
10 extraordinary places you can visit during Danube river cruises
---
Follow us on Facebook or on Instagram @DCThomsonTravel. Got a travel suggestion or story you want to share, email us at holidayenquiries@dcttravel.co.uk.