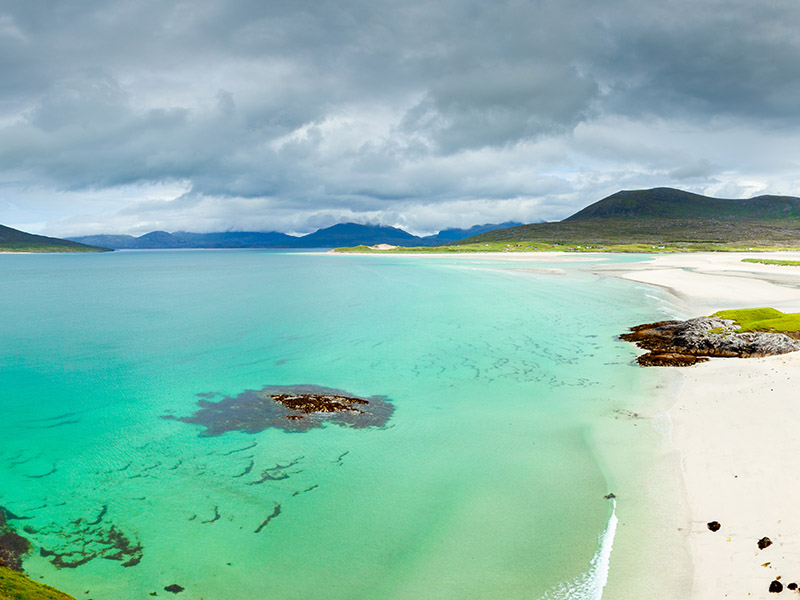 Venturing out to some of Scotland's most beautiful and acclaimed stretches of scenic wilderness, we are delighted to be able offer places on a fantastic range of self-drive holidays.
Whether ticking off beautiful islands or taking in some of Scotland's finest walking country, these self-drive holidays have arrived at just right time for readers to admire breath-taking landscapes evolving into their autumn best.
Take in the sights at your own pace, travel in comfort and confidence in your own (undoubtedly stylish!) vehicle, and make the most of what is left of 2020 with a lovely autumnal escape closer to home.
Handing over the reins, here are the available options with suggested highlights, providing plenty to ponder.
Loch Lomond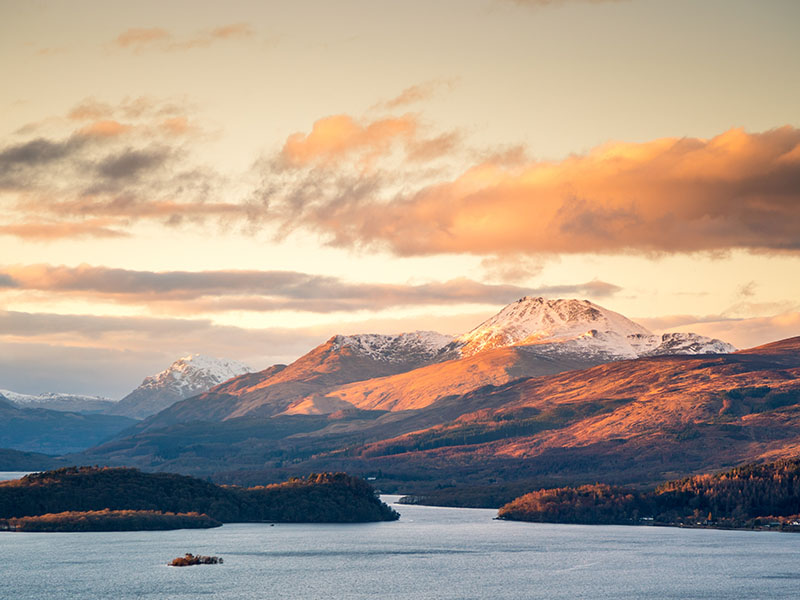 Why not enjoy a destination that is on your own doorstep, surrounded by some of Scotland's most magnificent scenery?
The hotel offers the highest standards of comfort and cuisine and is set in a pretty conservation village.
The destination is The Trossachs and the hotel is the Winnock Hotel, Drymen.
The rugged hills and tranquil lochs of the Trossachs have been attracting visitors for generations, yet lie within a short drive of the major cities.
The West Highland Way runs through here, a walkers' paradise, and there are also opportunities for cycling, boating, fishing and golf. If you simply want to relax, then the Winnock Hotel is the ideal venue.
During your stay you may wish to take a cruise on Loch Lomond or visit the nearby Loch Lomond Shores which offers a wide range of activities, shops and places to eat.
A Grand Tour of the Outer Hebrides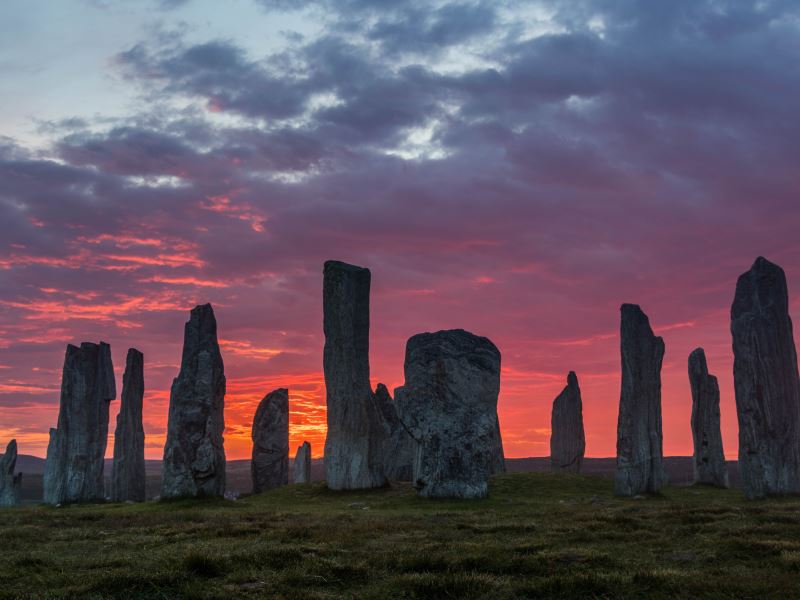 Autumn is an exhilarating time of year to visit the Outer Hebrides when the westerly winds can whip up the ocean into a spectacular display of crashing waves and foaming surf.
An excellent island-hopping adventure, take the chance at ticking off a number of islands including Lewis and Harris, Benbecula, Eriskay and Vatersay across 5 days spent exploring the iconic Western Isles.
Throughout, fascinating possibilities including the striking Standing Stones of Callanish, 'bonnie' Cockleshell Beach and the expertly restored Shawbost Norse Mill.
Well worth placing under consideration, see the beautiful landscapes of Vatersay first-hand, captured on the silver screen in the famous film 'Whisky Galore!'.
Highlights of Orkney & Shetland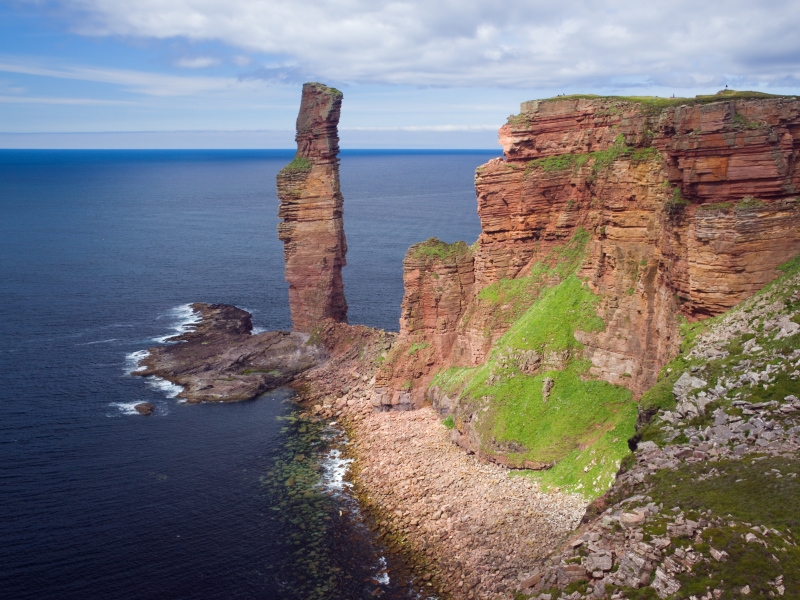 Across 6 days, tick off the iconic highlights of both Orkney and Shetland, the celebrated 'Islands of the Simmer Dim'.
Taking full advantage of accommodation split across the two islands, suggested must-visits for your itinerary include a number of Scotland's most famous locations.
On Shetland, start at Sumburgh Head, where the North Sea on the east meets the Atlantic Ocean on the west.
Here you can visit the RSPB Reserve, which is home to thousands of seabirds, including puffins, guillemots and razorbills (seasonal).

Spending time in the capital, Lerwick, take the opportunity to visit the state of the art Shetland Museum for more detail on this special set of islands.
Moving on to the Orkney Isles, we thoroughly recommend spending the next two days ticking off some more essential Scottish sights.
At the top of the list should be the great stone circles of Brodgar and Stenness, thought to be originally erected between 2500BC & 2000BC!
Elsewhere, providing further insight into past island life, world-famous Skara Brae settlement is yet another prehistoric wonder!
Working your way back to present day, notable recommended highlights include St Magnus Cathedral, one of Europe's great architectural masterpieces, The Churchill Barriers, and a WWII era Italian Chapel.
Isle of Islay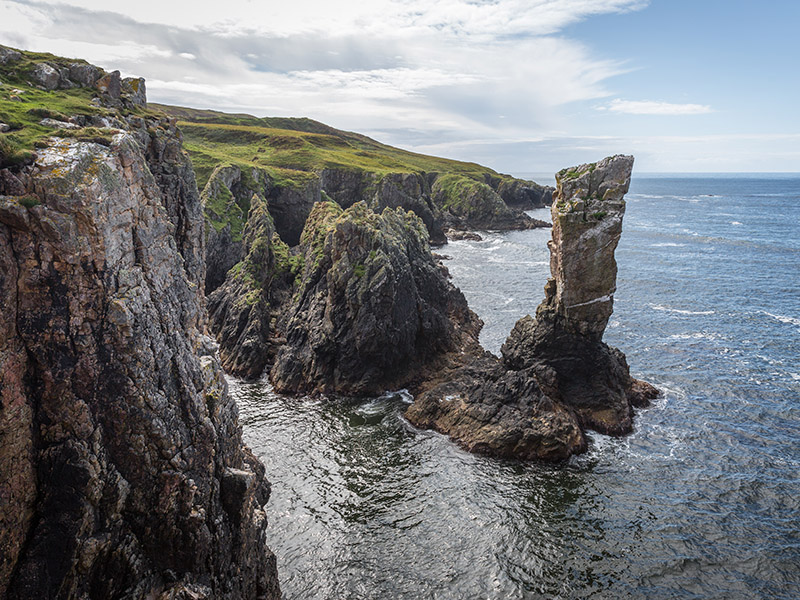 Islay represents the southern extreme of Scotland's Inner Hebrides.
Discover the ancient home of the Lord of the Isles across an excellent 4-day window, allowing plenty of time to explore the island at leisure.
Giving you freedom to explore at your own pace, take the opportunity to soak up the scenery, or island hop on over to neighbouring Colonsay or Jura.
Be sure to pack the camera as beautiful spots including Loch Finlaggan, the beaches of Colonsay and Jura's brooding 'Paps' provide perfect postcard moments.
Nearby attractions to consider include Port Charlotte's Museum of Islay Life, Colonsay House and Gardens and Kiloran Bay, a crescent of sand over a mile long with waves rolling in from the Atlantic Ocean.
Make an enquiry

To make an enquiry, call our trusted partner, Brightwater Holidays on 01334 657155 quoting DC THOMSON SELF DRIVE SCOTLAND and they will strive to find the ideal self-drive holiday break for you.
Plan Further Ahead
Similar Features
---
Follow us on Facebook or on Instagram @DCThomsonTravel. Got a travel suggestion or story you want to share, email us at holidayenquiries@dcttravel.co.uk.